This Fire Pit Makes It Look Like LOTR's Sauron Is Watching You From The Flames
By Ryan on 12/20/2021 3:09 PM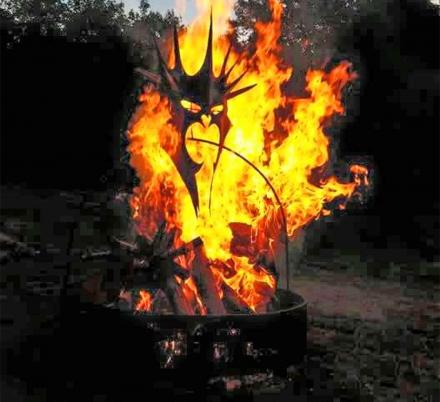 Made of metal and forged in Canada, this one fire pit was made to rule all other fire pits. This precious pit has a base that is a ring (of course, what LOTRs fire pit would be complete without a ring?!) and includes the iconic inscription that adorned Frodo's ring. When ablaze the the inscription glows just like it does in the movie. Above the ring is a watchful Sauron (held on with a thin arc of metal). When you get a good flame going it looks as though Sauron is watching you from within the flames - like the ever watchful eye.
To make sure you don't lose your precious ring, this pit has four stakes that stick into the ground.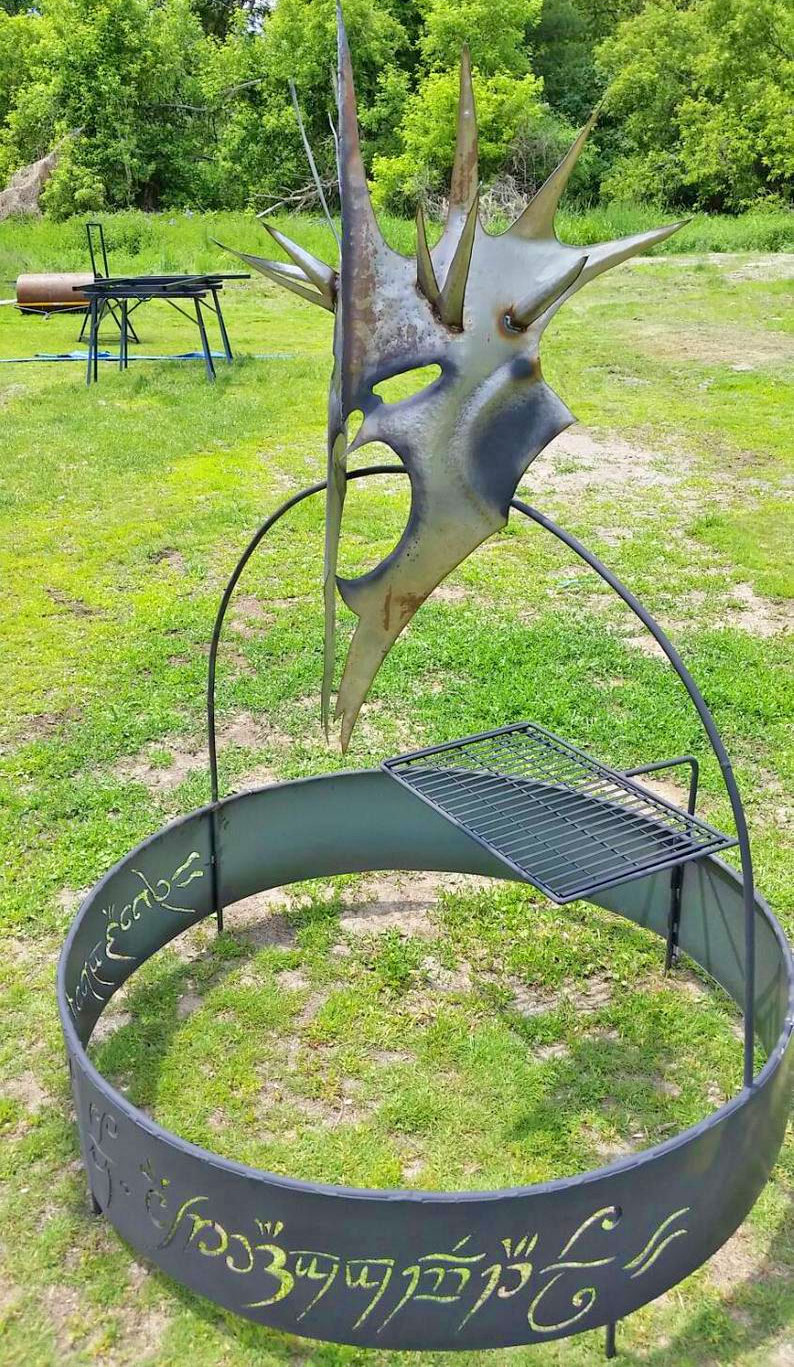 How Big Is This LOTRs Fire Pit?
The pit ring is 30 inches wide and to the tip of Sauron's mask, it is 4 feet and 6 inches tall. The base ring is 8 inches high providing great protection from rogue rolling logs.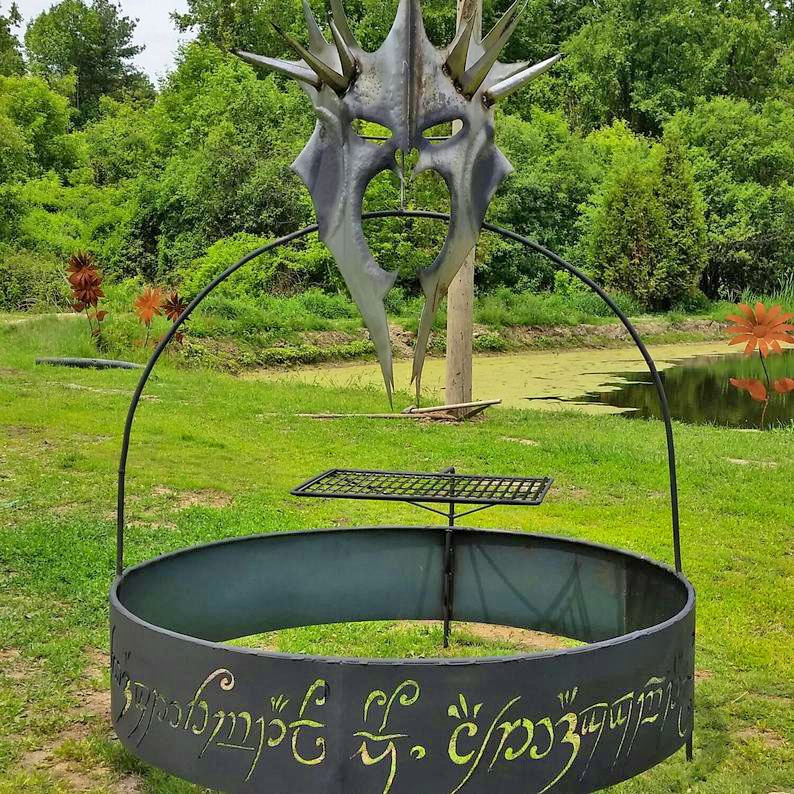 If Sauron isn't who you'd like watching over you while you roast your marshmallows, ImagineMetalArts does take custom orders so whatever you've always wanted can become a reality!