This Giant Kirby Pillow Makes For The Perfect Private Napping Spot
By Ryan on 01/14/2023 7:44 AM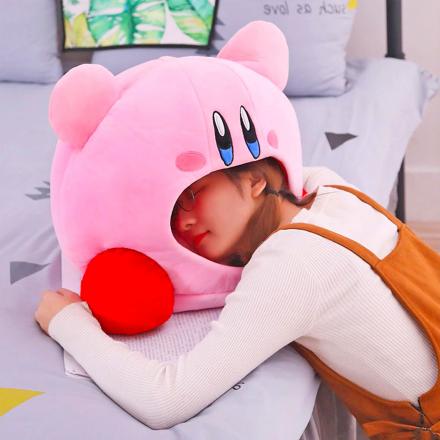 You may recall the Kirby shaped fan that we featured a while back, and if you still can't get enough Kirby in your life, we've found what might be the greatest napping spot you could find! It's a giant Kirby shaped napping pillow that allows you to stick your head inside of his head to get a completely private and cozy sleeping spot.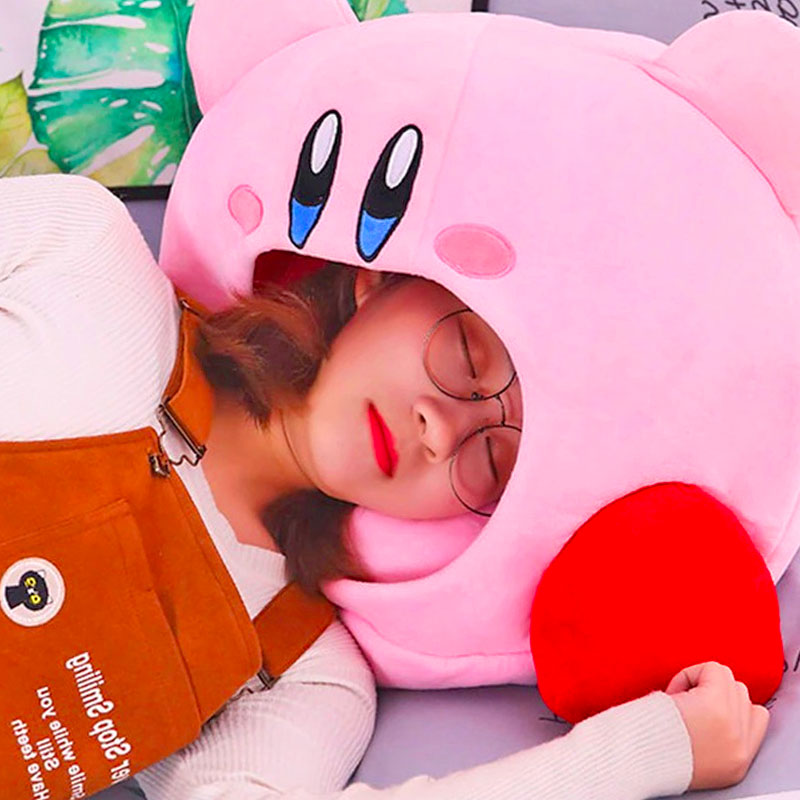 Made from soft, plush material, the Giant Kirby Napping Pillow is perfect for snuggling up with on a lazy afternoon. Just stick your head right inside the opening of his mouth and lay our head on the nice soft pillow inside.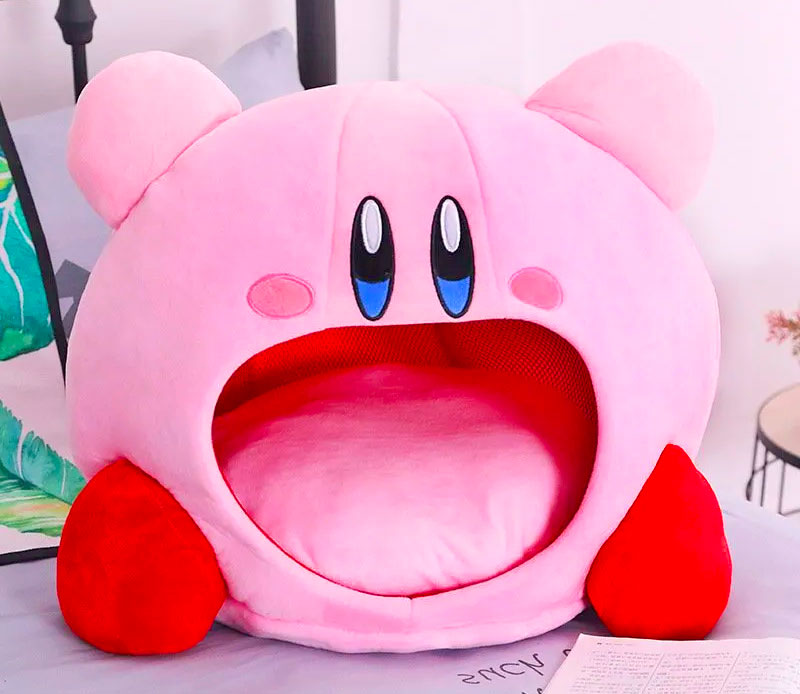 The pillow inside the head even looks like his tongue when not in use, adding a fun touch of realism to the design.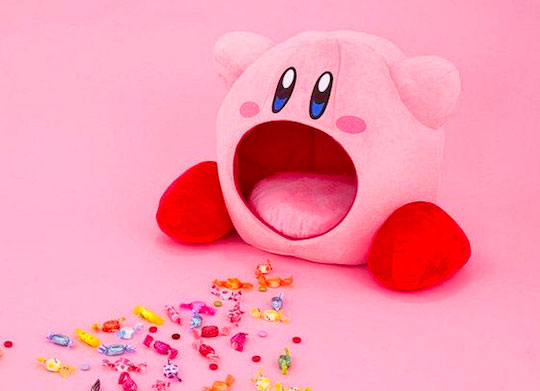 Not only is the Giant Kirby Pillow a comfortable place to rest your head, but it's also a great conversation starter and a fun way to show off your love for the character. The pillow is large enough for adults and children alike, making it the perfect addition to any room in the house.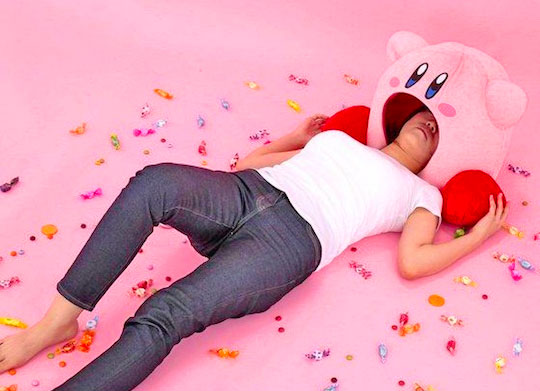 The greatest part is that the Kirby pillow is so private. As once your head is inside, you'll not only get a nice private area where no one can see your face, but it'll also muffle and lessen the sounds around you, making sure you get a nice nap in.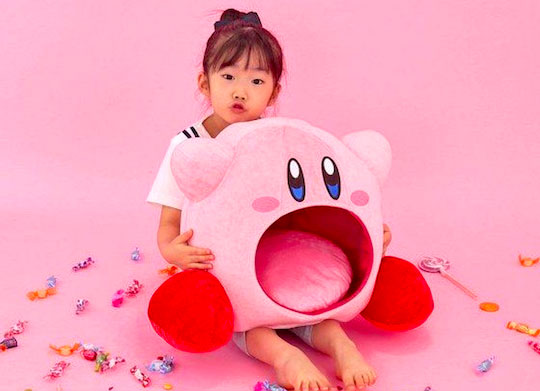 If you're not using the Kirby as a private napping area, you can also use it as a pet bed for small cats and dogs! If your pet loves private areas with a nice soft pillow inside, chances are they'll love this Kirby pet bed!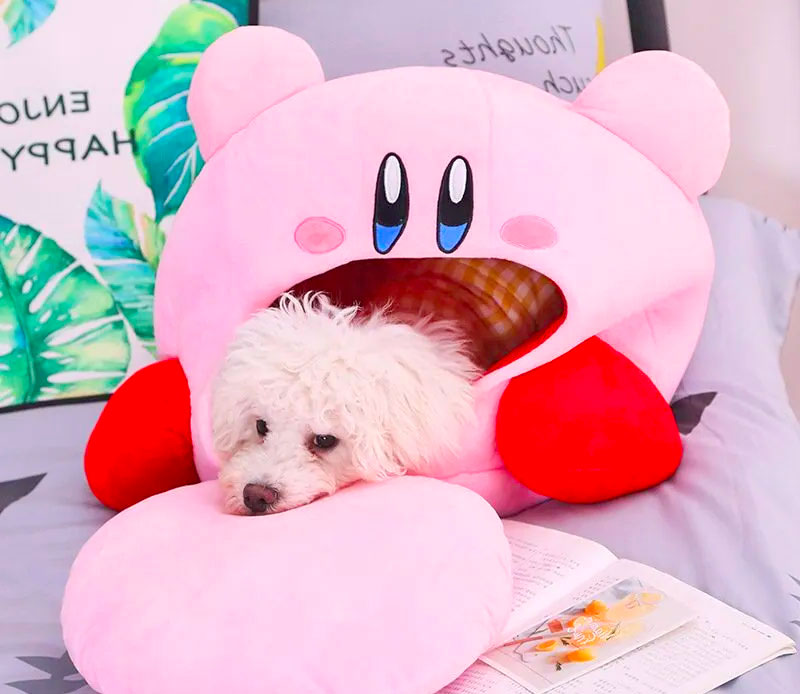 Officially licensed by Kirby, the giant geeky pillow measures around 20 inches tall x 15 inches in circumference.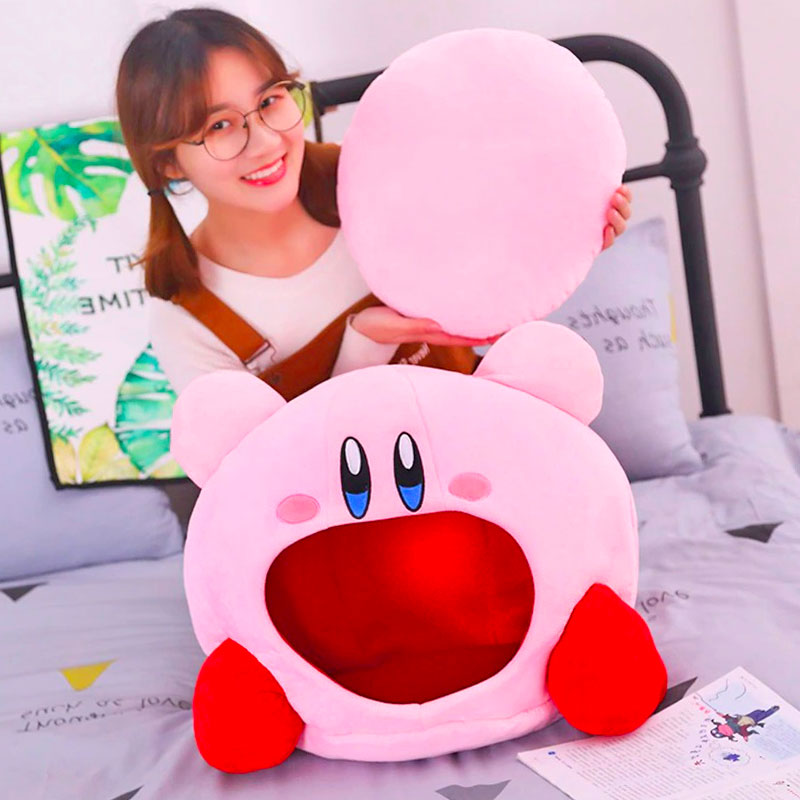 The mouth opening on the Kirby napping pillow/pet bed measures around 8.3 x 9.1 inches with a little bit of give each way, so you'll want to make sure your head or pet isn't too big to use it first!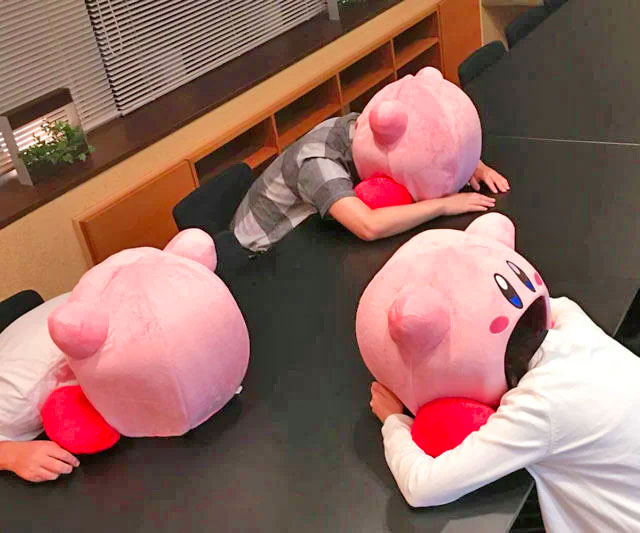 The unique Kirby napping pillow is made from nylon and polyester, and is recommended to be used by kids ages 6 and up!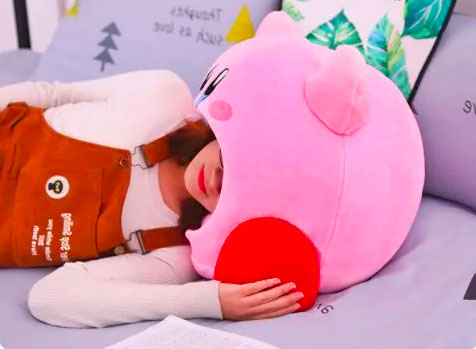 If you're a fan of Kirby and are in need of a new napping spot, the Giant Kirby Pillow is the perfect choice. Not only will it provide you with a comfortable place to rest, but it will also add a touch of fun and nostalgia to your home. Order yours today and get ready for the best nap of your life!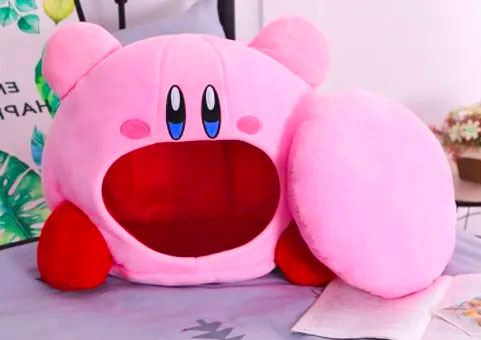 The giant Kirby napping pillow or pet bed was originally released by Bandai in 2019 for around 95 bucks! Though, you can find them pop up on Ebay, Etsy, and Amazon from time to time.