Giant Cockroach Pool Float
By Ryan on 08/30/2016 4:19 AM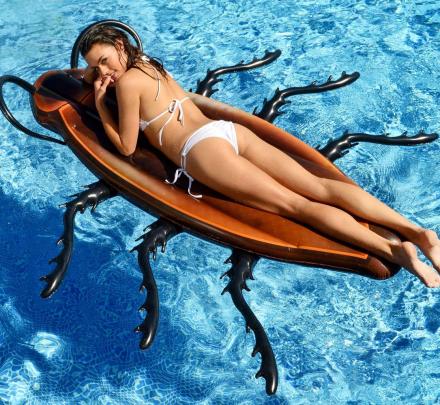 Out of all the things you could float on, I can't think of anything I'd rather float on top of than a giant cockroach. I mean they're soft, cuddly, and curvy in all the right places. If you've already sifted through these amazing summer toys and are still left unsure as to what to do with your summer, this giant cockroach might be for you.
Measuring 5 feet 10 inches long, the giant cockroach pool float will surely fit most adult bodies and every child as it floats you on top of the water as you cook under the sun as it prepares its next feast.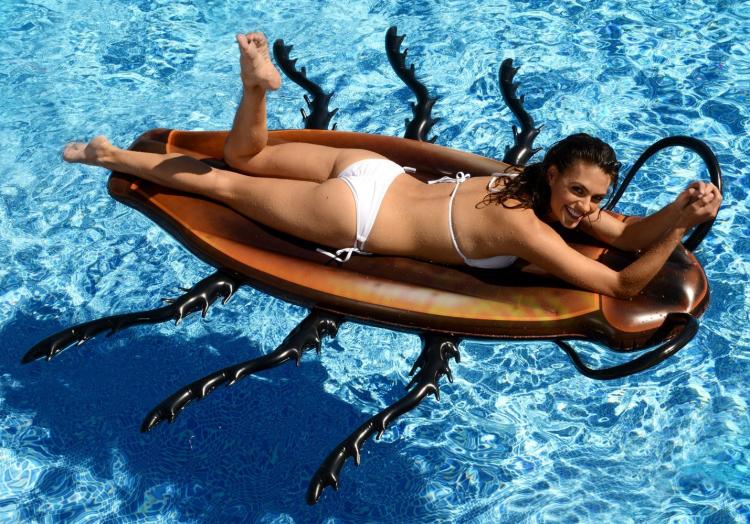 The cockroach pool float is made from heavy-duty durable 0.25mm vinyl, is perfect for use in the pool or at the lake, and measures 70 inches long x 69 inches wide (including the long legs) x 12 inches deep.