This Giant 15 Foot Inflatable Abominable Snowman Is The Ultimate Winter Yard Decoration
By Ryan on 11/07/2022 4:30 PM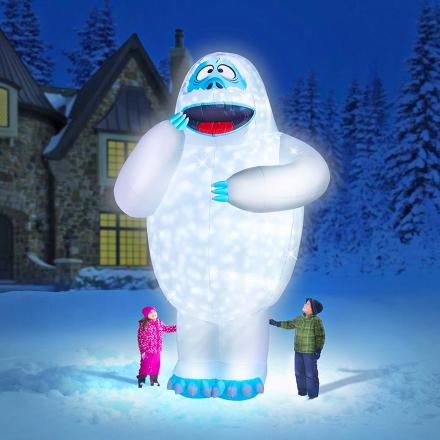 It's almost that time of year again when you have to (or get to) outdo your neighbor's holiday decorations again! And if your household celebrates Christmas with the aid of the 1964 Rudolph the Red-Nosed Reindeer stop-motion movie, you're going to love the inflatable abominable snow monster decoration we've got in store for our next feature.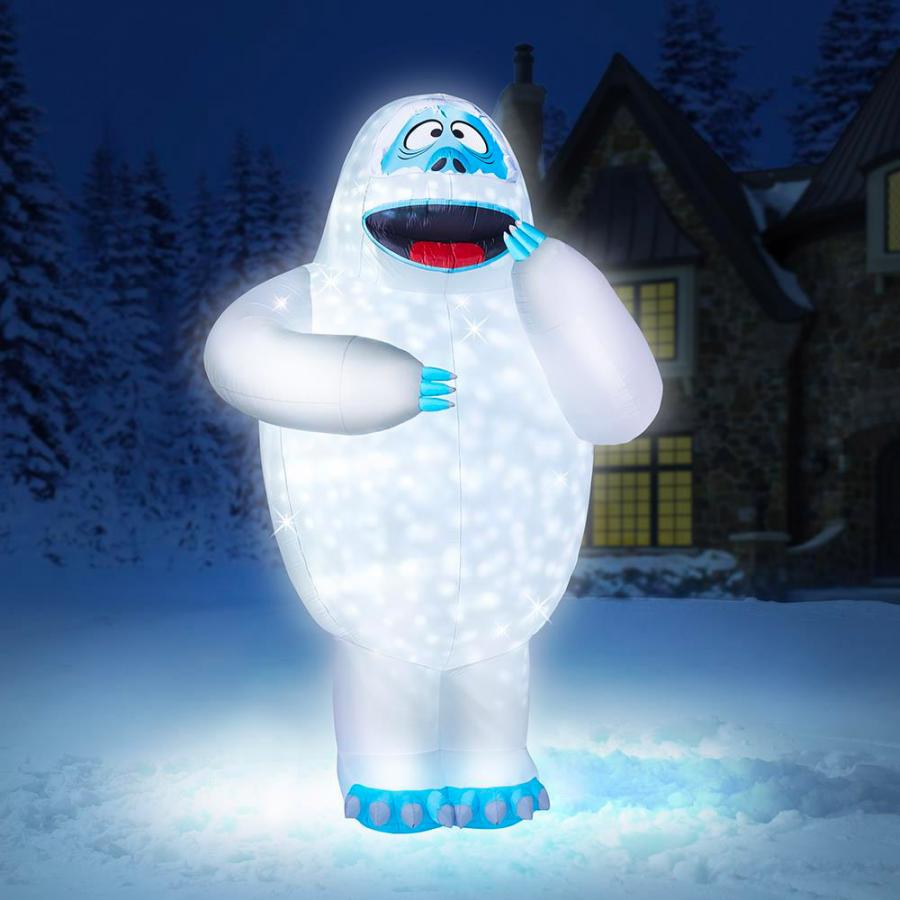 This 15-foot inflatable abominable snowman decoration from Hammacher is the perfect way for Rudolph-lovers to spend their holidays, featuring incredible LED lighting that will put your neighbor's lame old Christmas lights to shame. The inflatable depicts the classic "Bumble" from Rudolph, holding his hand to his mouth as he copes with his terrible toothache (that's a bit of a *spoiler* for those who haven't watched).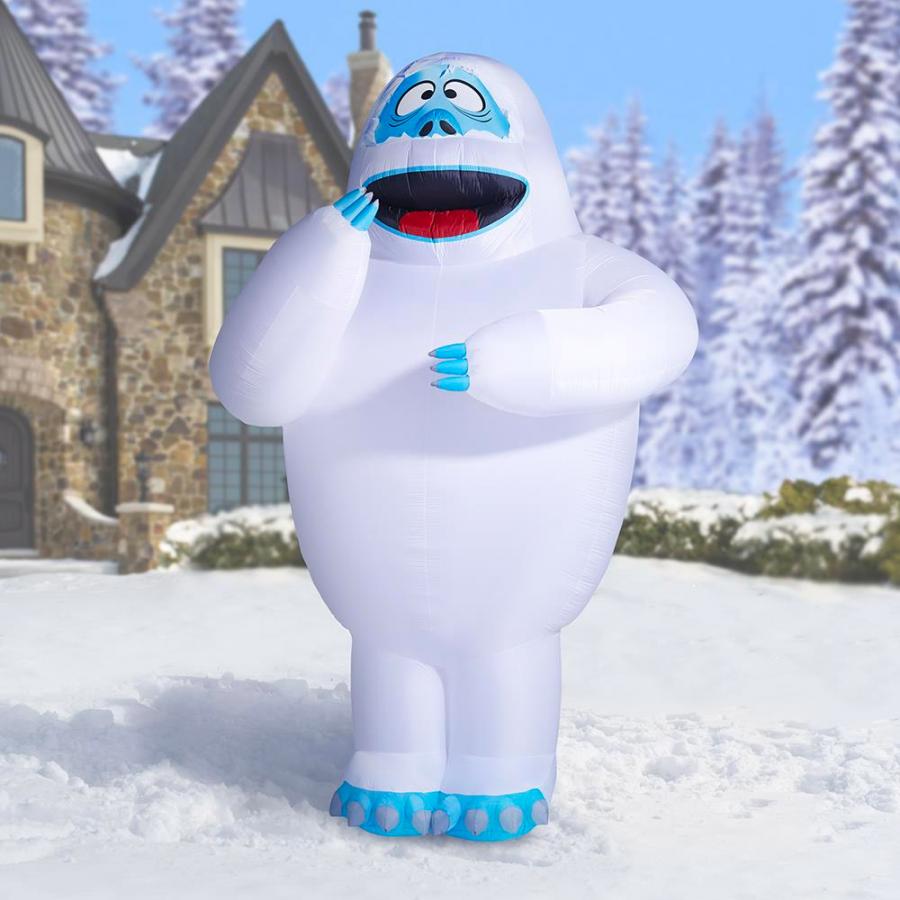 Standing at an impressive 15 feet tall, this abominable snowman inflatable decoration is super accurate to Bumble in the original stop-motion picture, including a large, ice-white body, blue fingers and toes, and the classic anguished, albeit happy face that the character is known for.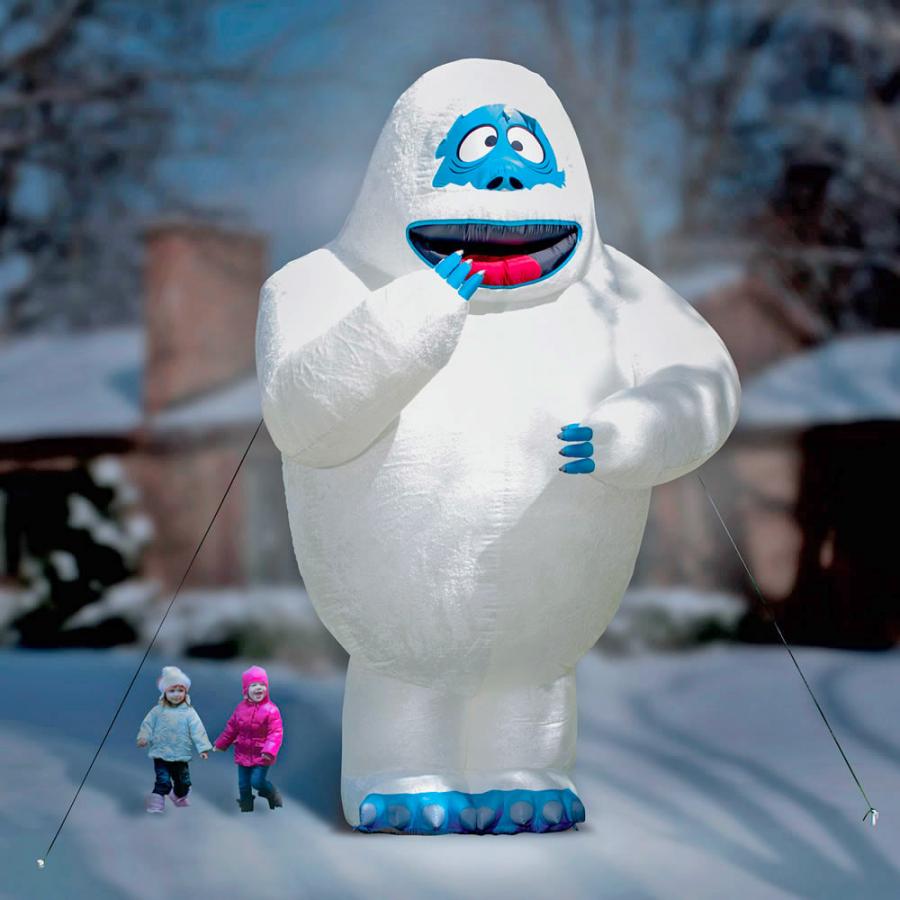 The inflatable Christmas decoration includes an electric blower that takes just about 15 minutes to inflate, and it comes with the necessary stakes and tethers to keep it attached to the ground. The abominable snowman decoration also comes with a five-foot cord that can be attached to either a power outlet or an extension cord to turn on the lights and activate the blower.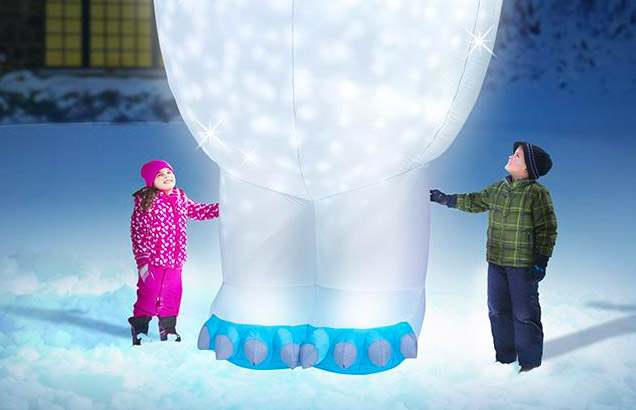 The Rudolph Bumble inflatable decoration is just about 15 pounds, making it fairly reasonable to lug into the front yard for the holidays and put away for the rest of the year. When inflated, the Bumble Christmas inflatable measures roughly 15 feet tall, 9 feet wide and 8 feet deep (about 4.5 meters tall by 2.7 meters wide by 2.4 meters deep). When it isn't inflated, the abominable snowman inflatable decoration is about 14 inches tall, 11 inches wide and 16 inches deep (about 35.5 centimeters tall, 27.9 centimeters wide and 40.6 centimeters deep).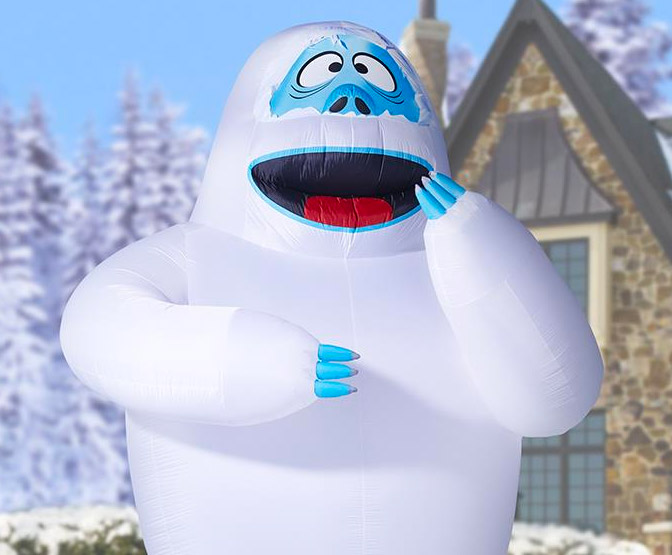 The inflatable Christmas decoration is made from a durable, tear-resistant polyester material, so buyers can expect to use it year after year of setup, storage and everything in between. It includes four LED lights inside to project a snowfall-like lighting effect on the inflatable not unlike that of a disco ball.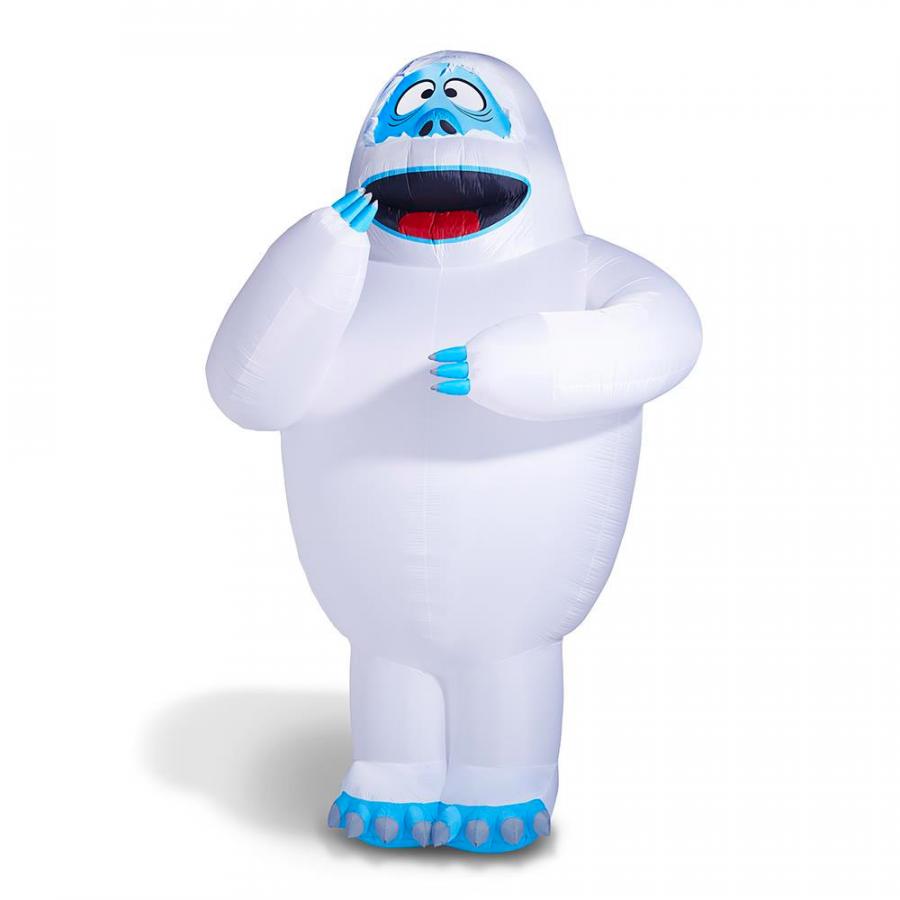 While the inflatable Bumble decoration has just four reviews on Hammacher's website, they're all five stars and the buyers all have high praise for the illuminated abominable snow monster decoration.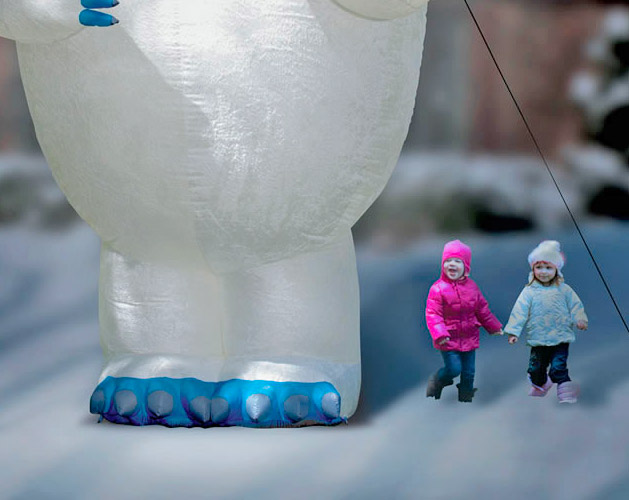 In one five-star review of the abominable snowman inflatable, Richard wrote, "Can't wait for Christmas! Arrived sooner than expected, woohoo! Product was in clean condition and sewn properly. The lights all work. It is only March but I know December will be here soon."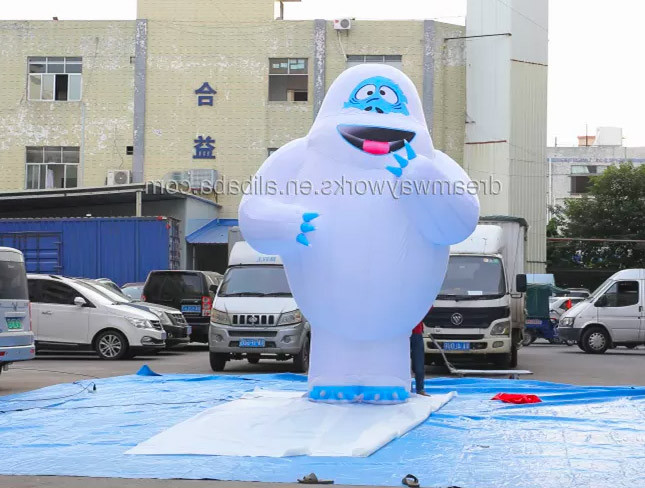 Purchase of the 15-foot illuminated inflatable also comes with the company's Lifetime Guarantee of Satisfaction, guaranteeing their use for a "normal life" covering use cases under standard, non-commercial use. Users in the U.S. and Canada can select between shipping times of 1-2 business days to as many as 4-8 business days for standard shipping.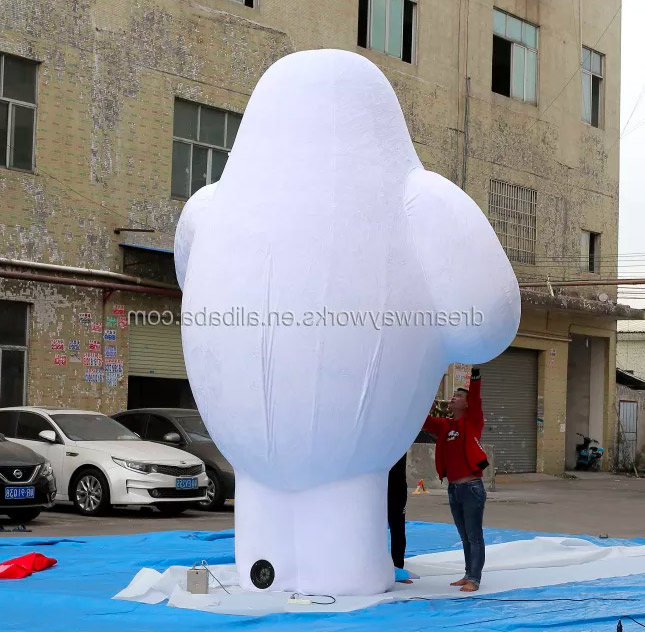 If you're itching to get the entire cast of the Rudolph stop-motion or others from the classic Christmas animations, you can also find huge inflatable characters from Hammacher including Rudolph himself, Frosty the Snowman, the misfit toys and more.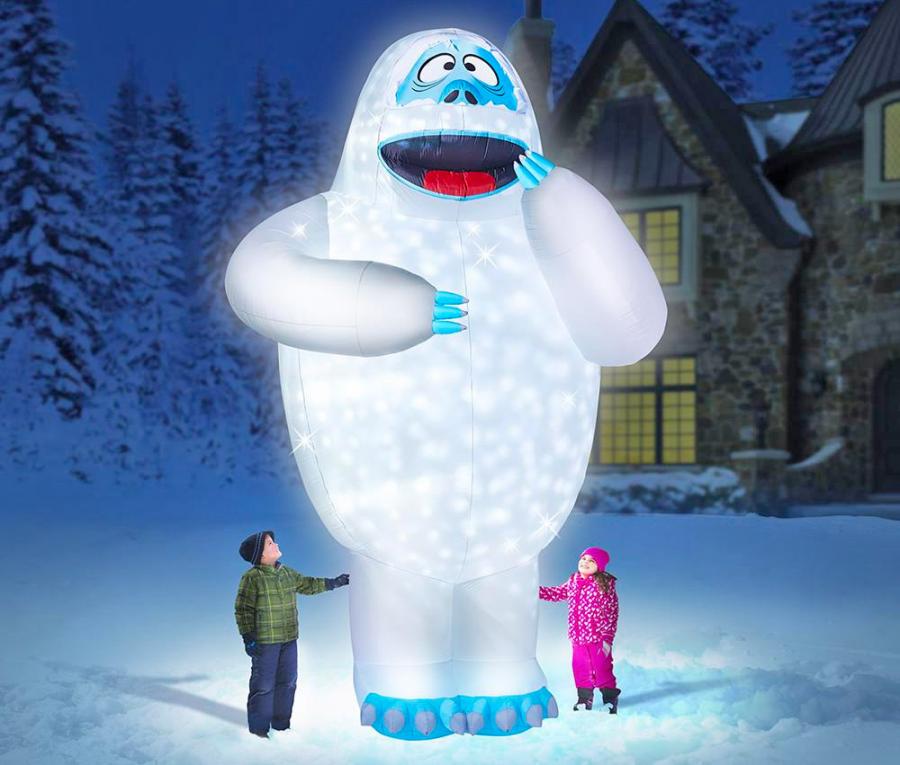 OddityMall has featured a number of inflatable holiday decorations in the past, and while the 15-foot Bumble inflatable might be our favorite so far, a few others come to mind as close-seconds: this giant inflatable Frosty the Snowman or these inflatable Christmas characters for the car for Christmas, or the inflatable skeleton lovers or this giant 35-foot Michael Myers inflatable for Halloween.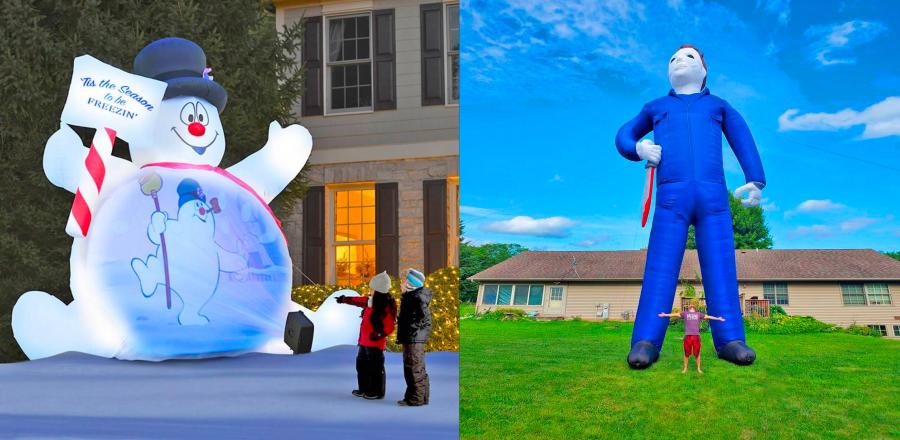 Those who are both huge Christmas decorators and fans of the Rudolph the Red-Nosed Reindeer stop-motion movie would absolutely benefit from this 15-foot abominable snowman light-up inflatable, and they'll quickly show your neighbor who's boss when it comes to perfect holiday decorations.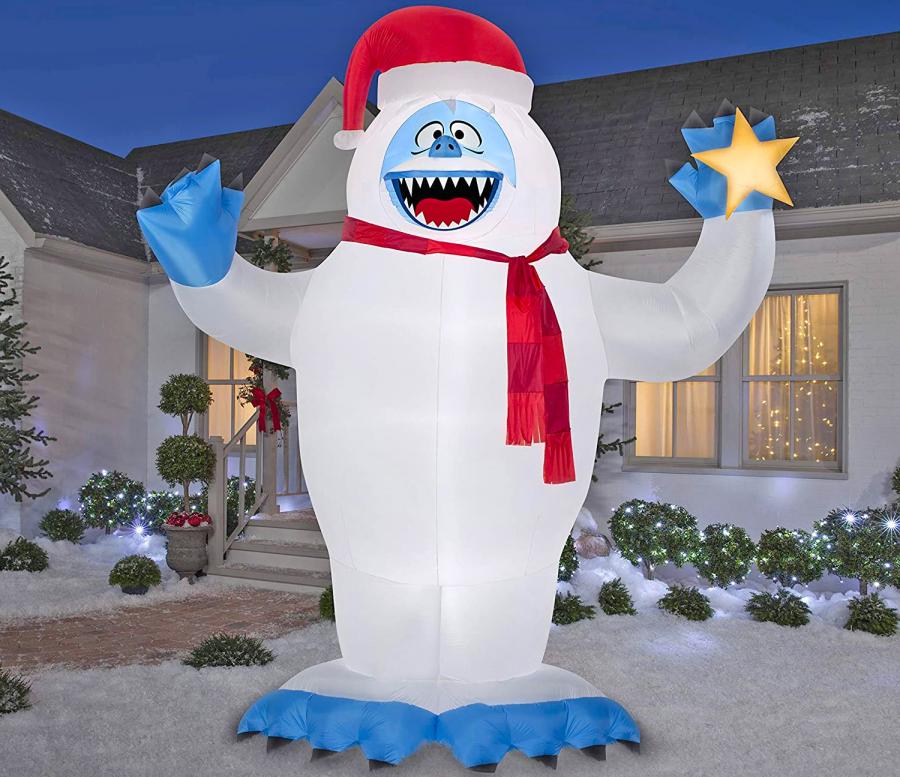 Source
You can snag the giant inflatable abominable snowman Christmas decoration from Hammacher for around $400 bucks!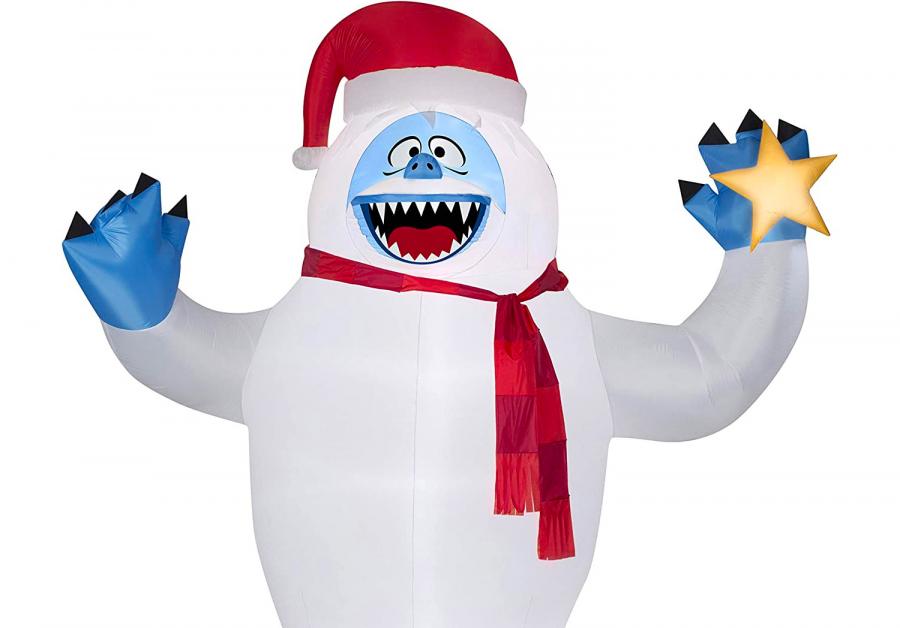 Source
Check out the giant 15 Foot Inflatable Abominable Snowman in action via the video below!
Subscribe To Our YouTube Channel