This Futuristic Half-Circle Couch Has LEDs, Is The Perfect Gaming Sofa
By Ryan on 04/11/2023 1:34 PM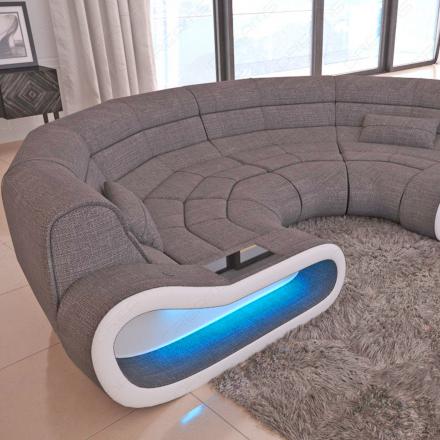 The right couch can be hard to come by, especially if you need a large one that can accommodate several people at once. As if it wasn't already hard enough to find a large couch, it can be even harder to find one that's stylish, modern and the right aesthetic fit for your space. One huge couch concept that recently caught our eye might just be a good option for you, especially if you're looking for something modern, futuristic, customizable, and large.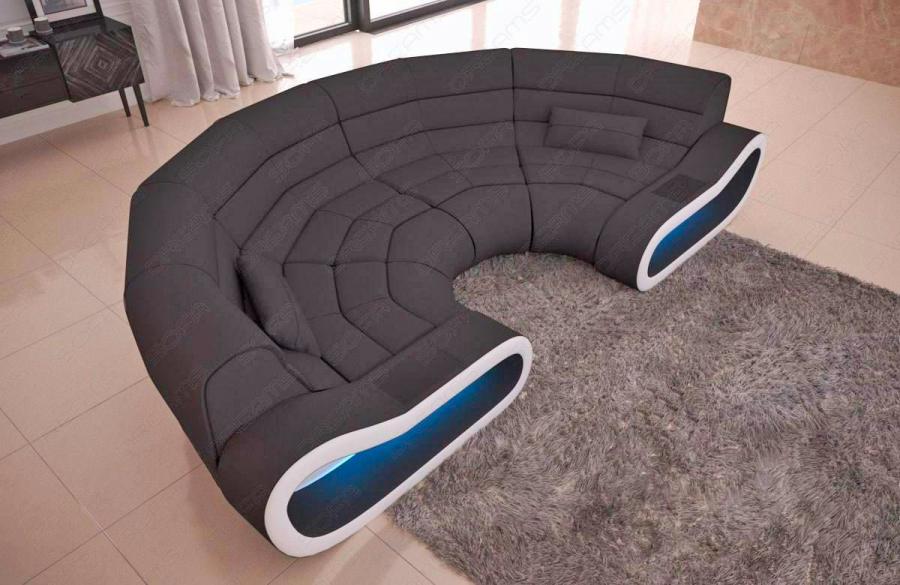 Credit: SofaDreams
Check out this modern futuristic couch from Sofa Dreams, which looks suitable for a science fiction spaceship lounge, or for the modern office or home space.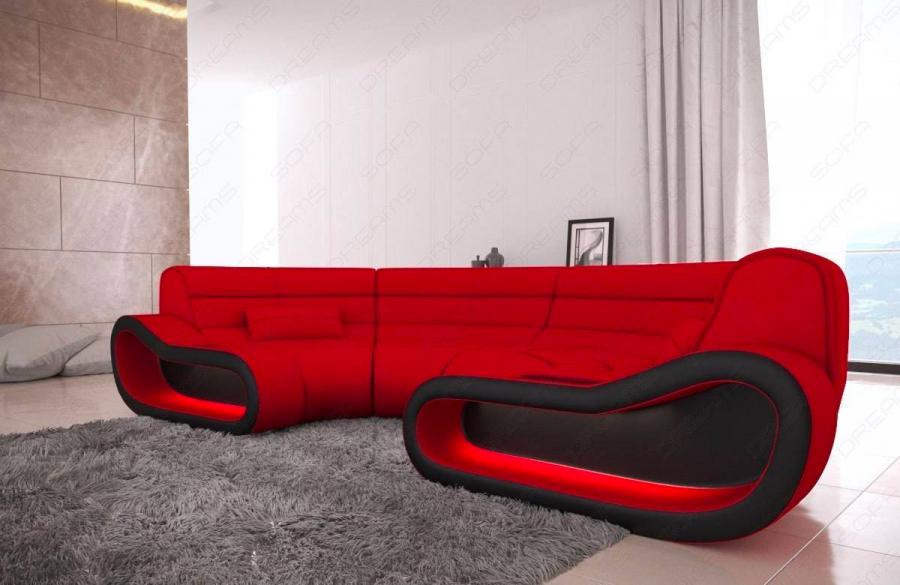 Credit: SofaDreams
Featuring a spacious (no pun intended) half-circle shape, this luxury couch also comes in beautiful fabric color combinations, extra storage, and beautiful colored lights.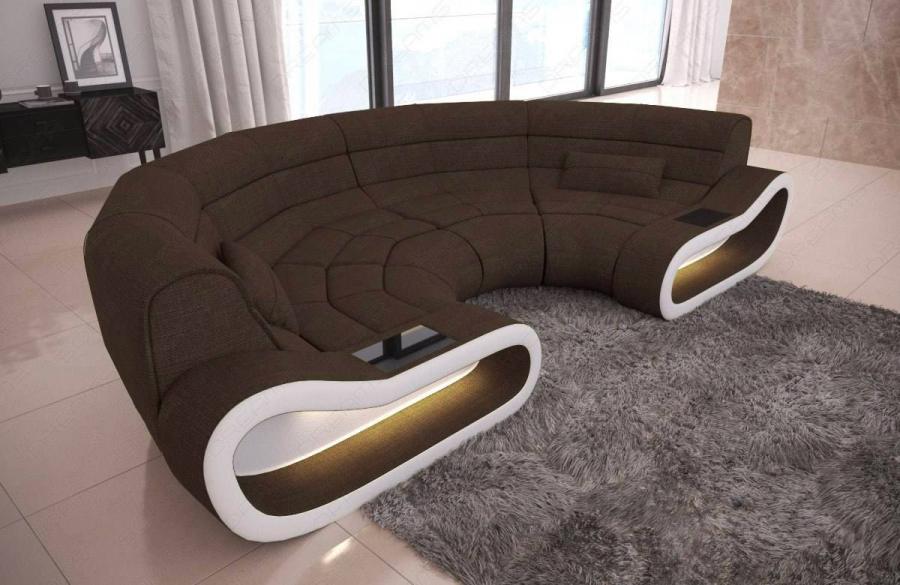 Credit: SofaDreams
When ordering these huge futuristic sofas, you'll be able to select individual color options for the fabric's main color and trim, as well as the type of fabric you want. As standard options, you can choose the company's woven fabric hugo upholstery or its fabric sun velvet upholstery. Credit: SofaDreams
For an extra $100, you can also upgrade to either the company's microfiber fabric mineva or its altara fabric. Credit: SofaDreams
For main colors of this modern sofa in the standard woven hugo fabric alone, you can choose between beige, ivory, grey, brown, chocolate-brown, black-grey, dark-grey or black. For the trim lining the outside edges of the large rounded sofa in this fabric option, you can choose between white, black, dark brown, red, grey, sand-beige, orange, pink, beige, light blue or light brown. Credit: SofaDreams
In addition to colors offered in the woven hugo fabric, you can find even more colors available for the extra-large sofa in its sun velvet, microfiber fabric minerva or altara upholstery options, offering nearly endless levels of customization. Credit: SofaDreams
While you can also order these round couches without the added colored LED lights, it costs $149 to add them to any order. The LED lit sofa can also be controlled using a touch wheel remote control located near the end of the couch. Credit: SofaDreams
The shop points out that its half-circle couches have cushions made with high-density, high-resiliency foam and sinuous springs for optimal comfort. The inner frame is constructed out of solid hardwood, and the couch is made in Germany. Credit: SofaDreams
These large half-circle sofas include multiple storage spaces for remote controls, including small cubbies on the shortened armrest areas on either end of the couch. You can also order matching throw pillows to go around the couch, adding another level of comfort. Credit: SofaDreams
According to the company's listed dimensions, the entire modern couch measures 118.1 inches wide (~299.97cm), about 70.9 inches deep (~180cm), with seat height and depths of 15.7 and 23.6 inches (~39.88cm and ~59.94cm), respectively. In addition, there is a space of about 31.5 inches (~80.01 cm) in between opposing ends of the couch, and each armrest area is about 43.3 inches wide (~109.98 cm). Credit: SofaDreams
No worries about charging your devices while lounging on this futuristic half-circle sofa, as it has USB ports built-right into each armest! Credit: SofaDreams
These futuristic sofas are made custom to each order, and the shop estimates that they take about 7-10 weeks to arrive for most customers. Credit: SofaDreams
If you're a fan of modular-style or circular furniture like this modern couch, you might also like some of our past features including this circular bed and sofa combo or this giant inflatable outdoor circular couch. Others that are less circular but may be similarly suited to your tastes include these custom configuration modular furniture options, or these incredible ultimate sectional sofas. In any case, these modern couches may be a great option for just about any space, whether placed in the corner or center of a room. Whether at the home office, office, or just home (or somewhere else entirely), it's hard to go wrong with the customizability of these huge futuristic-looking couches — if you can afford them. Credit: SofaDreams
You can buy these half-circle modern sofas straight from Sofa Dreams starting at $3,599. Credit: SofaDreams
Check out the futuristic half-circle couch, aka the Concept Sofa in action via the video below!
Subscribe To Our YouTube Channel