Turbo Fusion: Squatting Toilet Stool Elevates Your Feet For a Better Pooping Experience
By Ryan on 04/05/2017 10:14 AM (Updated: 07/06/2017 4:11 PM)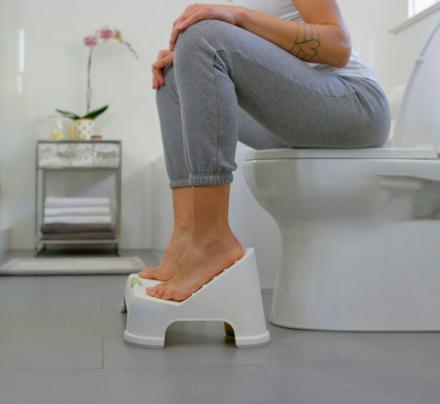 Feeling a little clogged up? Sure, you could drown yourself in laxatives and prune juice. But, there may be alternatives to getting that mother-load out. The Fusion is a small step that you can place beside your toilet, which elevates your legs, and is said to help the flow of poo from your bowels.
The unique thing about the Fusion is that its height is adjustable, so that you can tailor it to your height every-time for a perfect poo flowing experience. Once fully adjusted, simply place your feet on the device, lean forward a bit, and start doing your business.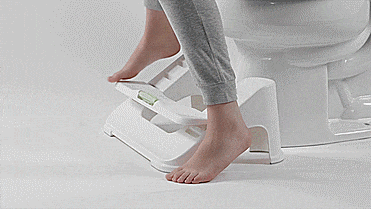 There's even a foot massager on the end of the Fusion that lets you roll your feet back and forth over a massaging roller. It certainly gives you something to do while you wait to finish up.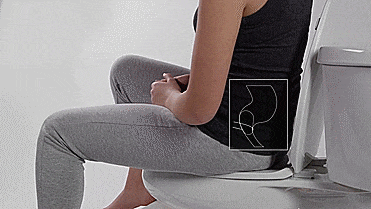 When you're done using the stool to help your stool, simply store it right at the base of the toilet. The shape of the Fusion perfectly forms to the roundness of the toilet base for great storage.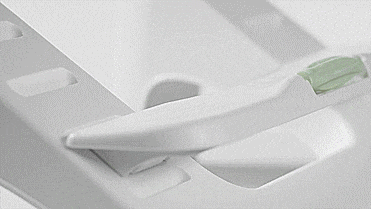 The Fusion toilet squatting step has 4 different height adjustments depending on your height and toilet squatting enthusiasm, it comes in a few different colors/patterns to choose from, it's made from high-quality and durable plastic, and measures approximately 21 inches wide x 14 inches deep x 8 inches tall.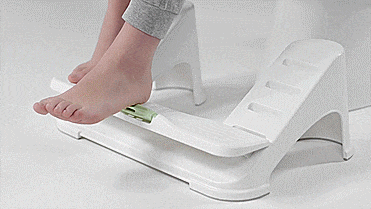 Check out the Turbo Fusion toilet step in action via the video below.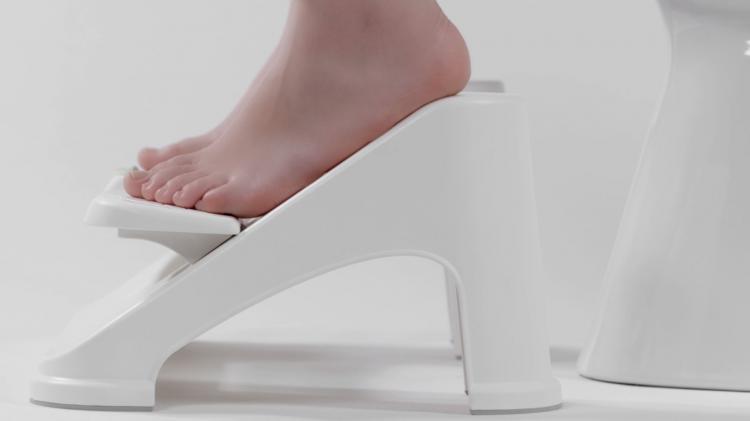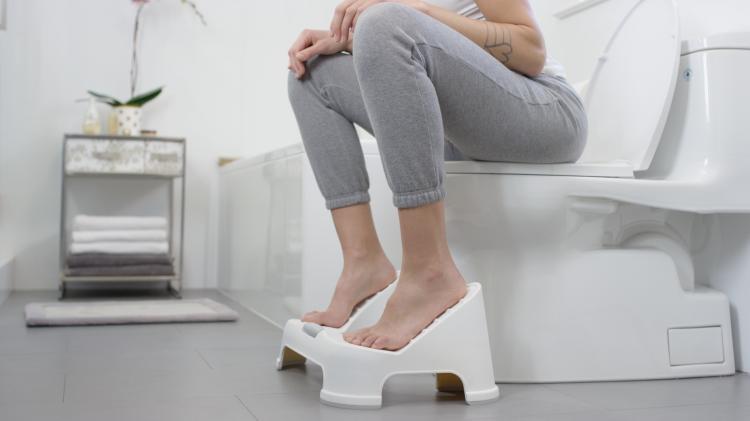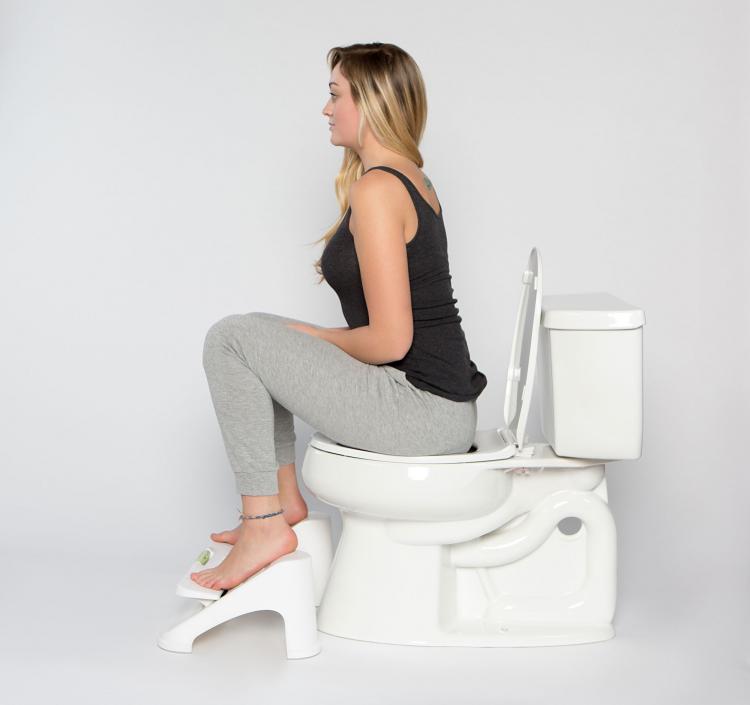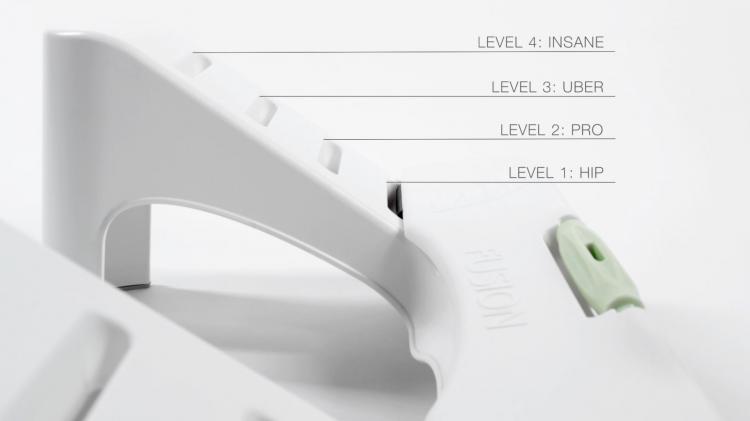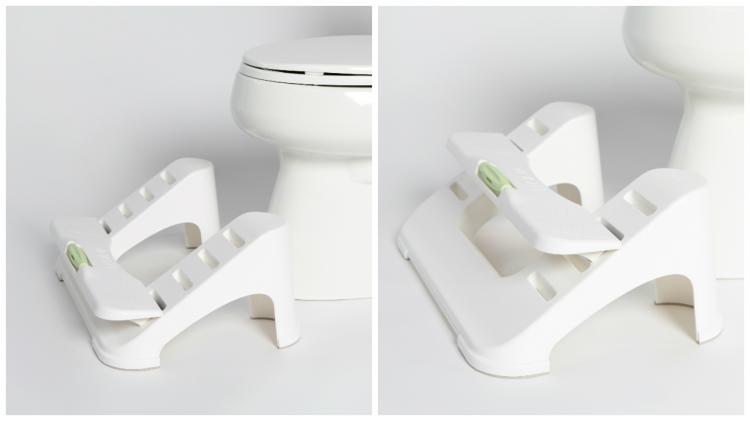 Subscribe To Our YouTube Channel