This Ultimate Floor Stand Tablet and Book Holder Lets You Watch Or Read Hands-Free
By Ryan on 04/12/2020 2:23 PM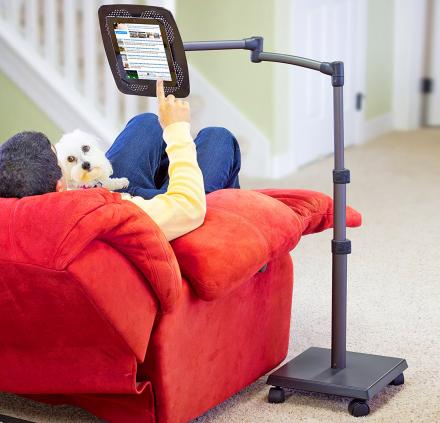 We all know how hard it is to reach up to your tablet or smart phone while sitting in a chair or lying down it bed. You have to move your arm back down every few seconds just to get the blood flowing back through your arm. Luckily, someone invented a contraption that holds your iPad up for you on a stand so that your arm can rest, and have room for other activities.

Versions: Black | Cherry | Table Clamp
All jokes aside, this floor tablet stand is pretty handy for relaxing in a chair while reading the news on your tablet, looking up recipes while you cook, reading music while you play an instrument, or even for use in bed while you read a digital book or browse odditymall.com.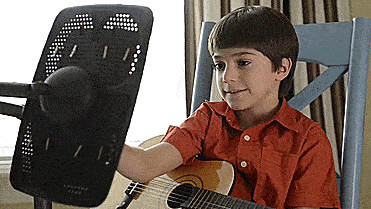 This unique stand works with any sort of iPad, tablet, book, magazine, phone, or really anything you need to be held for you. The holding area has a strap on each corner of the holding plate that allows you to easily slip in any sort of device, newspaper, book, and more. The stand is easily adjustable using the adjustable arm to any position you need, and can quickly spin from landscape to portrait mode in seconds no matter which way you'd like to use your tablet or smart phone.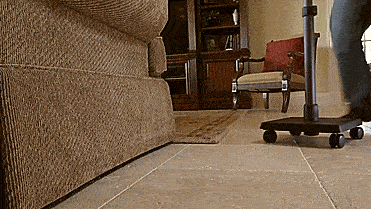 The unique swiveling arm on the tablet stand allows you to push it back into itself when not in use to save room and allows you to get up from a chair or bed without it being in your way. Plus you can easily swing it back into the exact same spot once you sit back down.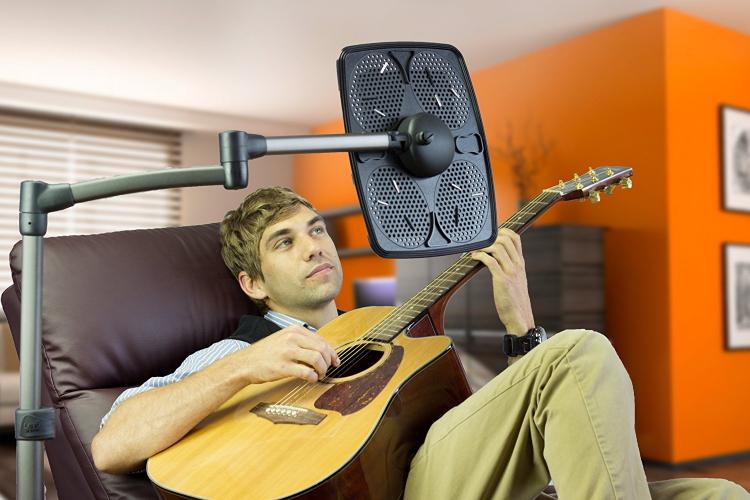 The floor tablet stand is made using a super sturdy construction which minimizes bouncing around while you use it. It's made from a lustrous anodized aluminum finish that looks super classy wherever it sits in your home.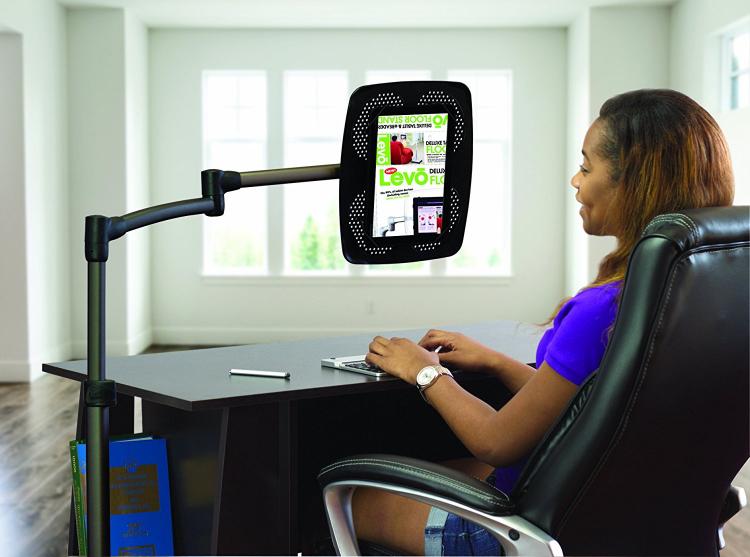 The tablet floor stand supports tablets up to an 11 inch screen size, has wheels on the bottom of the base to easily move it around your home, and when fully set up the floor iPad stand weighs 28 lbs, and has a minimum stand height of 30 inches from the ground, and a maximum height of 56 inches from the ground.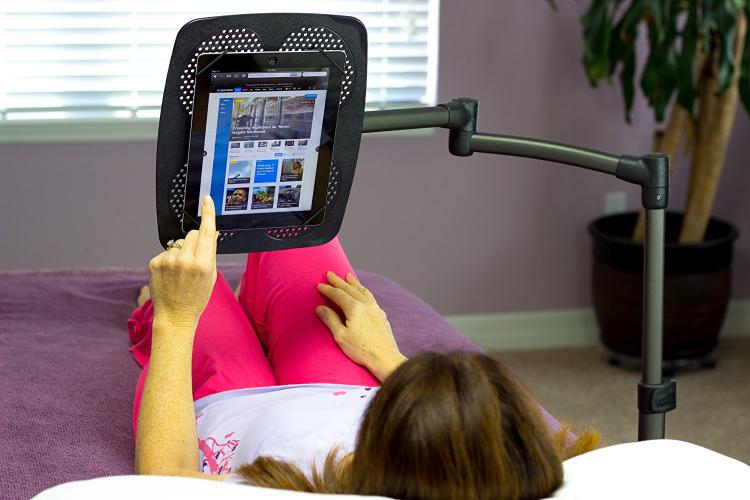 Check out the floor stand tablet holder in action via the video below.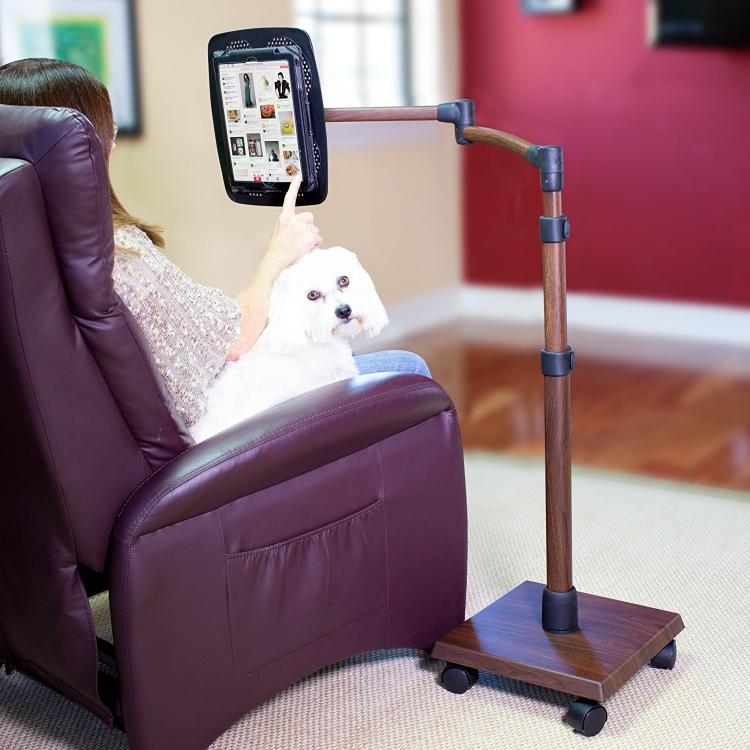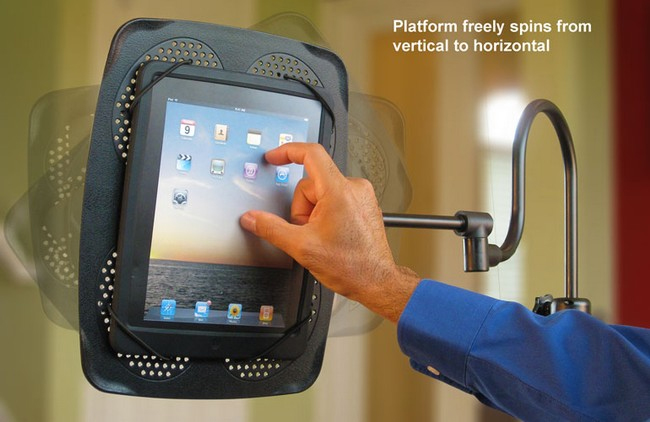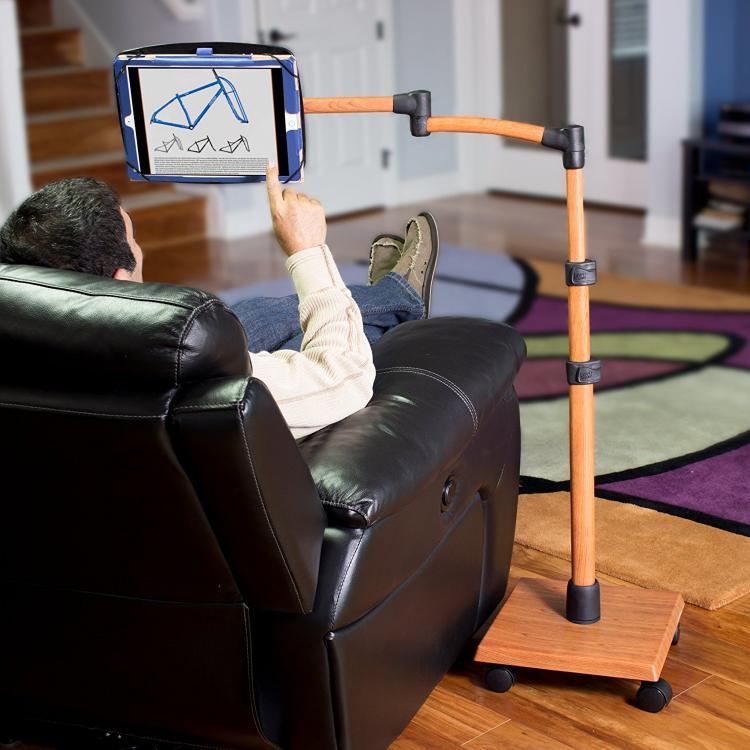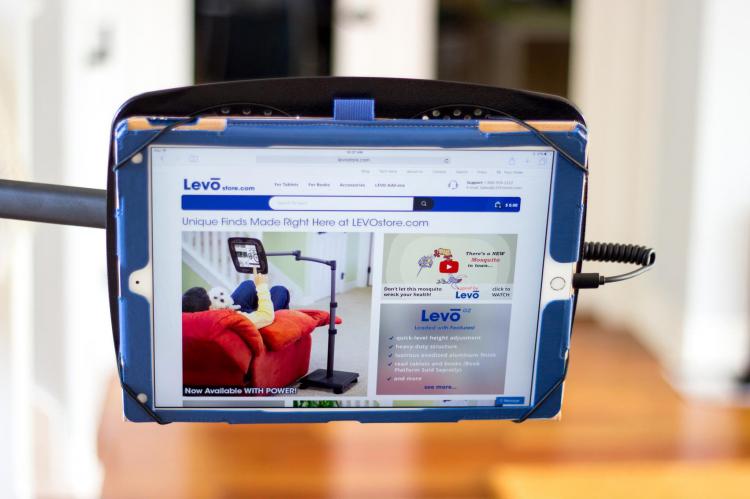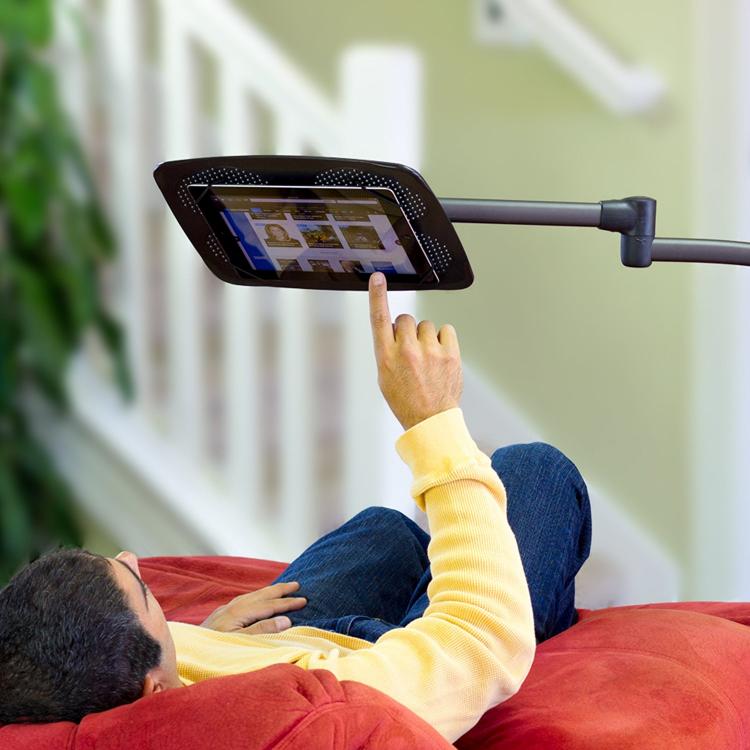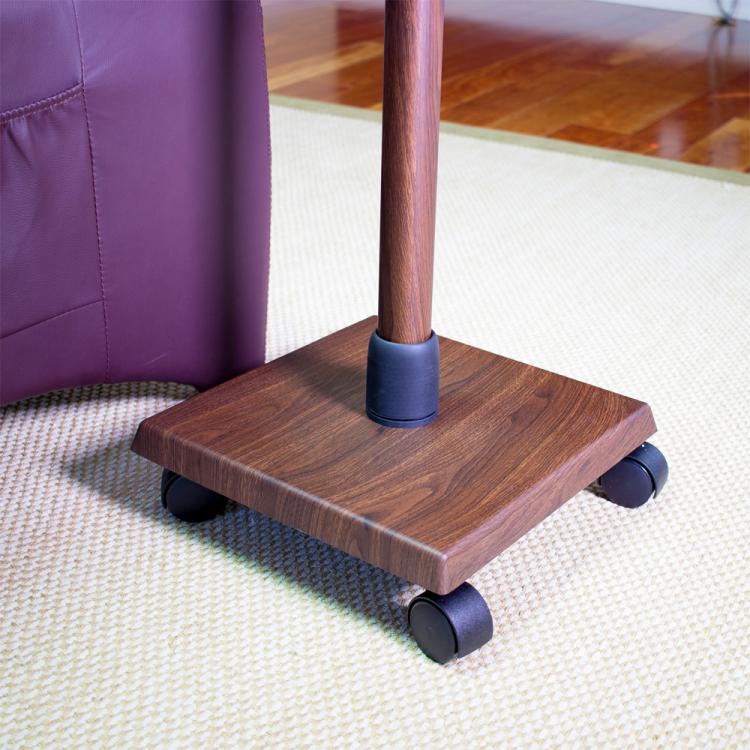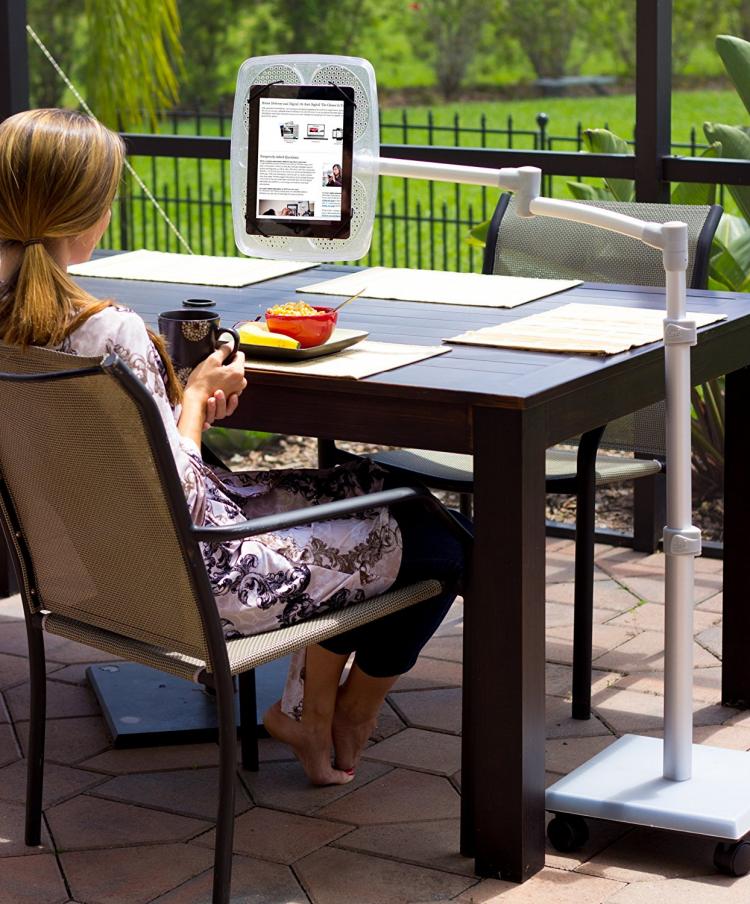 Subscribe To Our YouTube Channel