This Floating Island Lake Lounger With a Built-In Hammock Are The Things Dreams Are Made Of
By Ryan on 01/27/2022 7:50 PM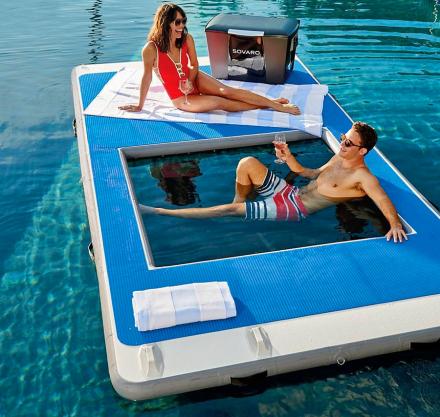 If you often find yourself lounging in the middle of a lake and you happen to not already have a giant floating unicorn party float, the giant inflatable bed lounger, the giant floating fishing platform, or the floating island with canopy lounger, then this unique floating island with a built-in hammock might need to be your next purchase.
The Floating dock by Frontgate is a big inflatable platform that you can either lay on an be outside of the water or hop inside the hammock to be semi-submerged into the water. It can be used as a stand-alone lake float randomly float in the water, or it can be tethered to a dock, anchor, or even to a boat to be slowly towed.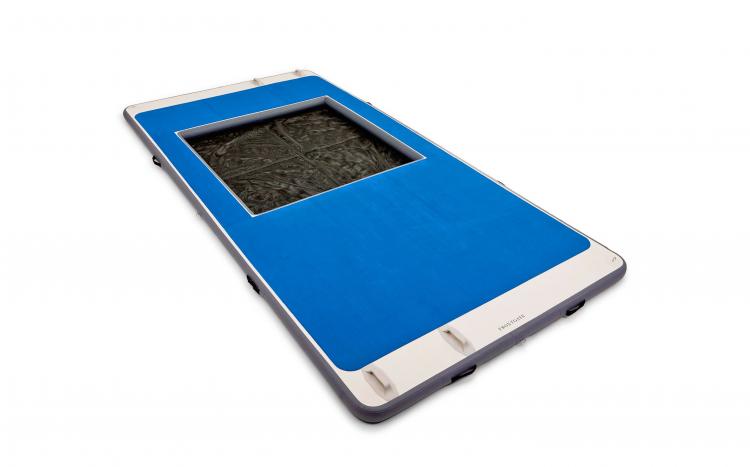 The floating island lake lounger comes with an included pump that quickly inflates the dock, and is perfect when used with a cooler to relax and have adult beverages while you relax, sit in the sun, and float around while drinking adult beverages.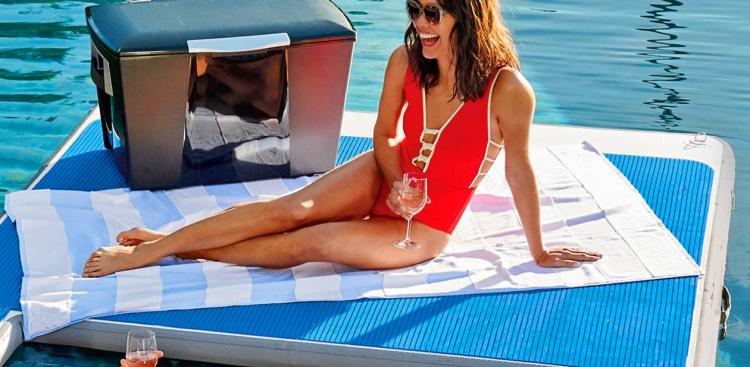 How many people can the floating island fit?
The inflatable floating island lounger can support up to 1,500 lbs of weight when fully inflated, so depending on the weight of each person this will depend. The hammock measures 4 feet x 4 feet, and the larger platform to the side of the dock measures 7 feet x 7 feet, while the smaller platform to the side of the hammock measures 7 feet x 3 feet. So, a conservative guess would be around 5 people could fit on the floating dock (2 in hammock, 1 on small platform, 2 on large platform).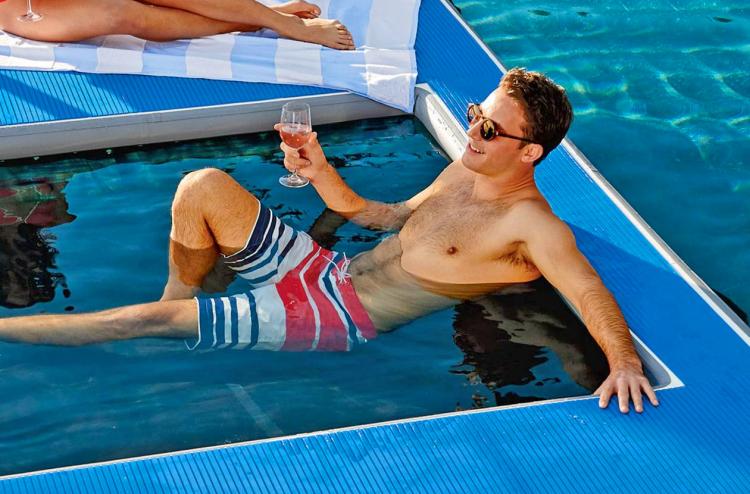 The floating dock lounger with built-in hammock features 2 sets of easy grip handles on each side of the platform to easily pull yourself up from the water, stainless steel rings around the edge of the platform to for easy moving and tethering, and has a large sturdy platform where you can rest beverages, coolers, towels, and more.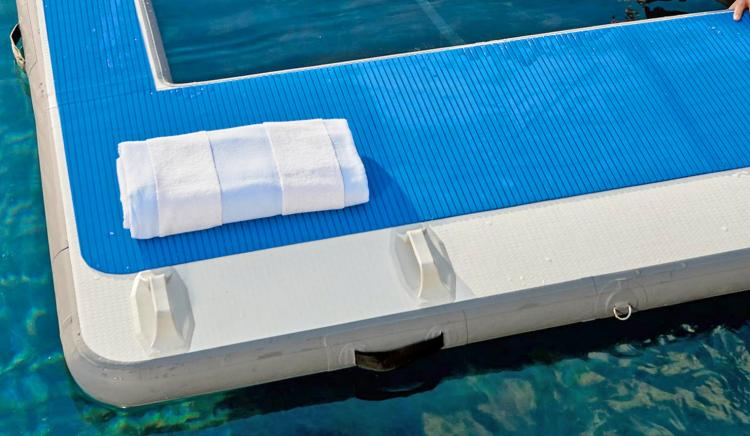 The floating island hammock lounger comes with an included air-pump that will inflate the lounger in 3 minutes, and will also quickly deflate the platform for easy storage. It's recommended to deflate and store the dock out of the water after each use.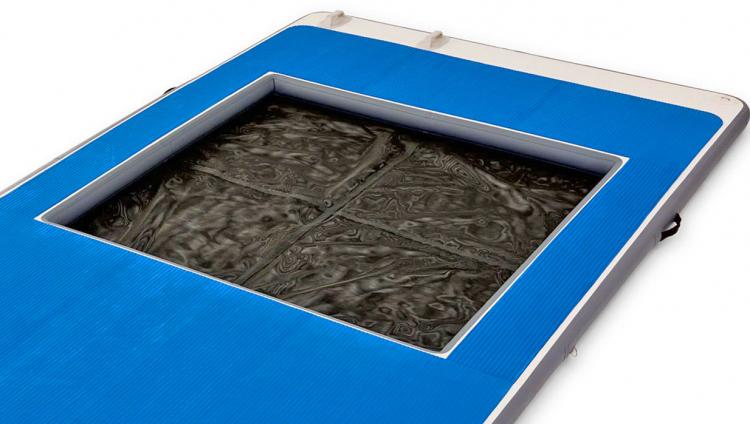 How big does the floating platform with hammock measure?
When fully inflated the entire floating platform will measure 14 feet long x 7 feet wide x 4 inches thick, and it weighs 77 lbs.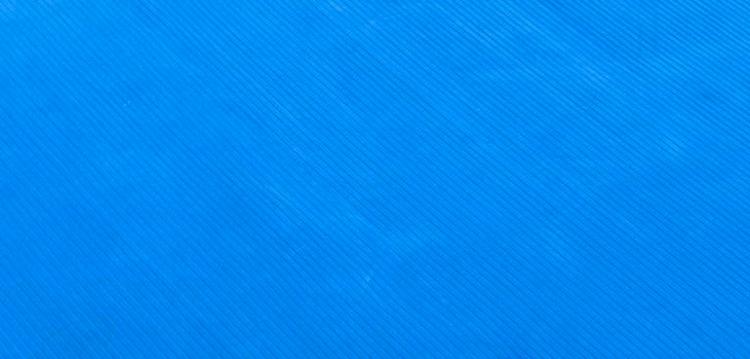 Check out another version of a floating island lounger here.