This Giant Mushroom Play Tent Lets Your Kids Play In Their Own Fairy Tale
By Ryan on 07/19/2022 2:13 PM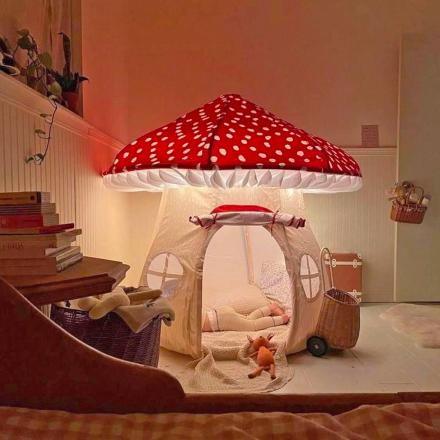 Any child that loves fairies, woodland or forest creature themes understands how timeless the fantasy genre actually is. One classic element of any fantasy- or woodland-themed universes is the mushroom, often used as a comfortable home for elves, fairies and other magical creatures through classic literature and children's stories. So what better way to sit back and dig into Alice in Wonderland for the first time as a child than in a mushroom?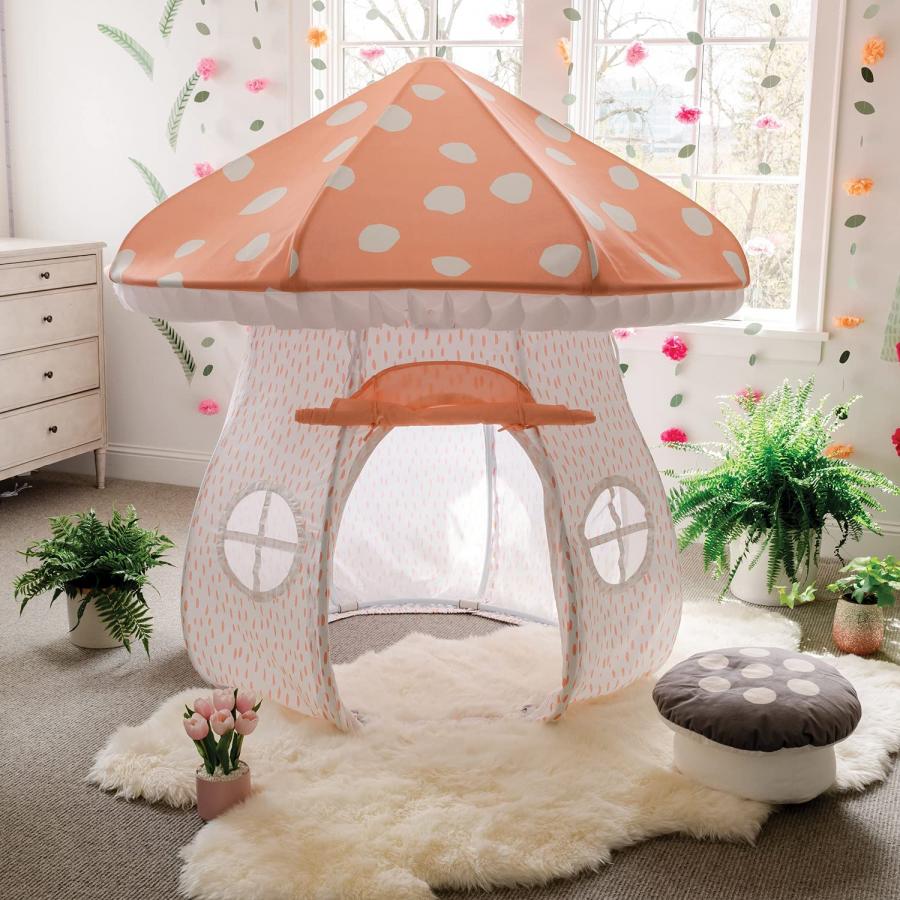 Now your child can pretend to be in a fantasy world of their own with this mushroom play tent, letting their imaginations run wild! Or if you're an adult looking for a good spot to... experiment with... things... It could also be a great spot for that as well!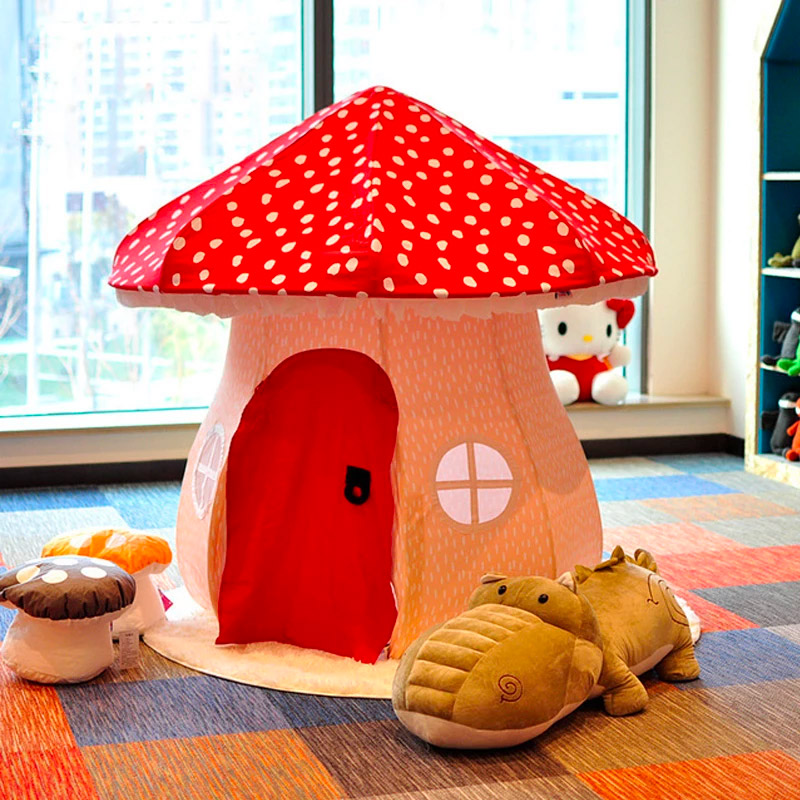 This mushroom play tent from Amazon offers a great little relaxation space for any child, making for an excellent reading den, hideout, nap space or just about anything else.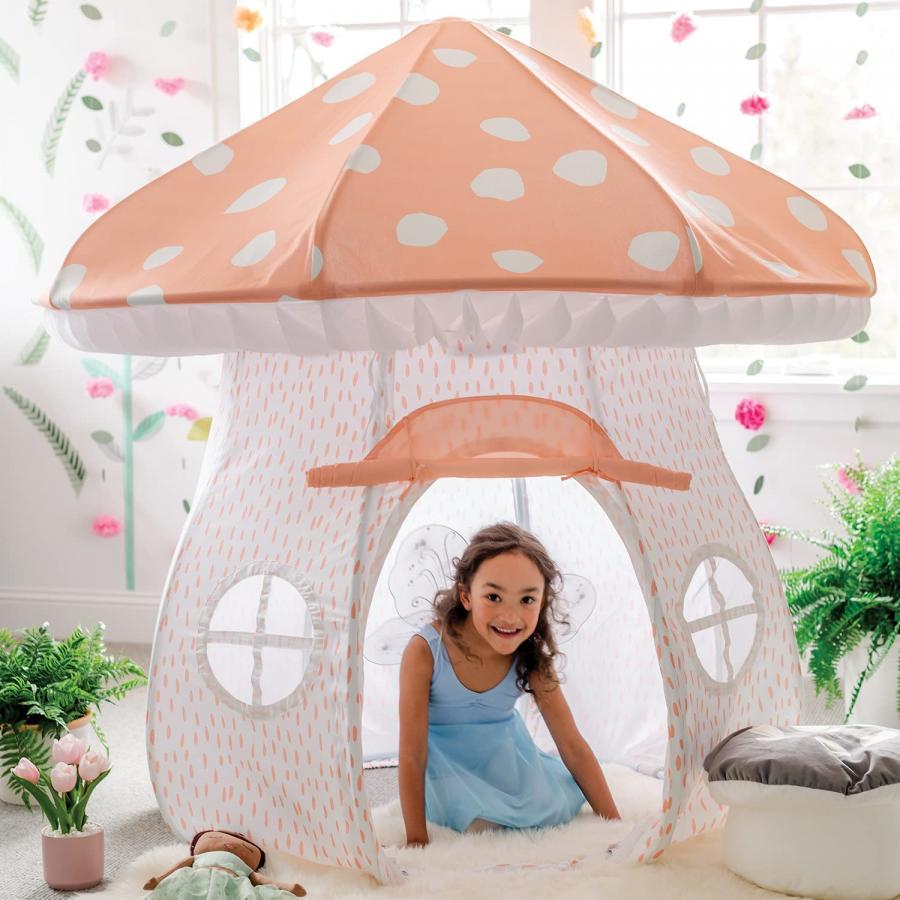 The giant mushroom tent is over five feet tall and offers a comfortable open mushroom fort area on the inside for the ultimate in woodland forest- or fairy-themed play.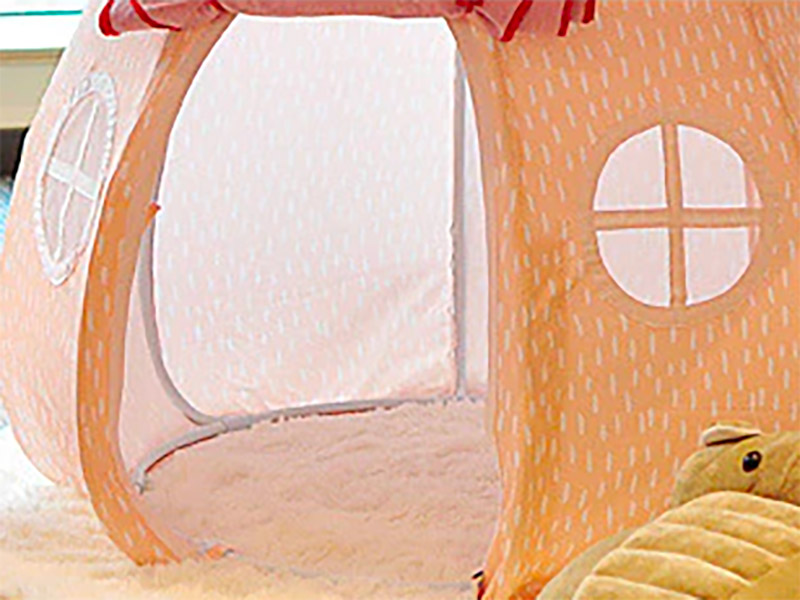 It also doesn't weigh very much, but, when set up, the mushroom tent is structurally sound and can't be knocked down by most young children. Still, most adults will be able to maneuver this mushroom play tent wherever they need, even when it's set up.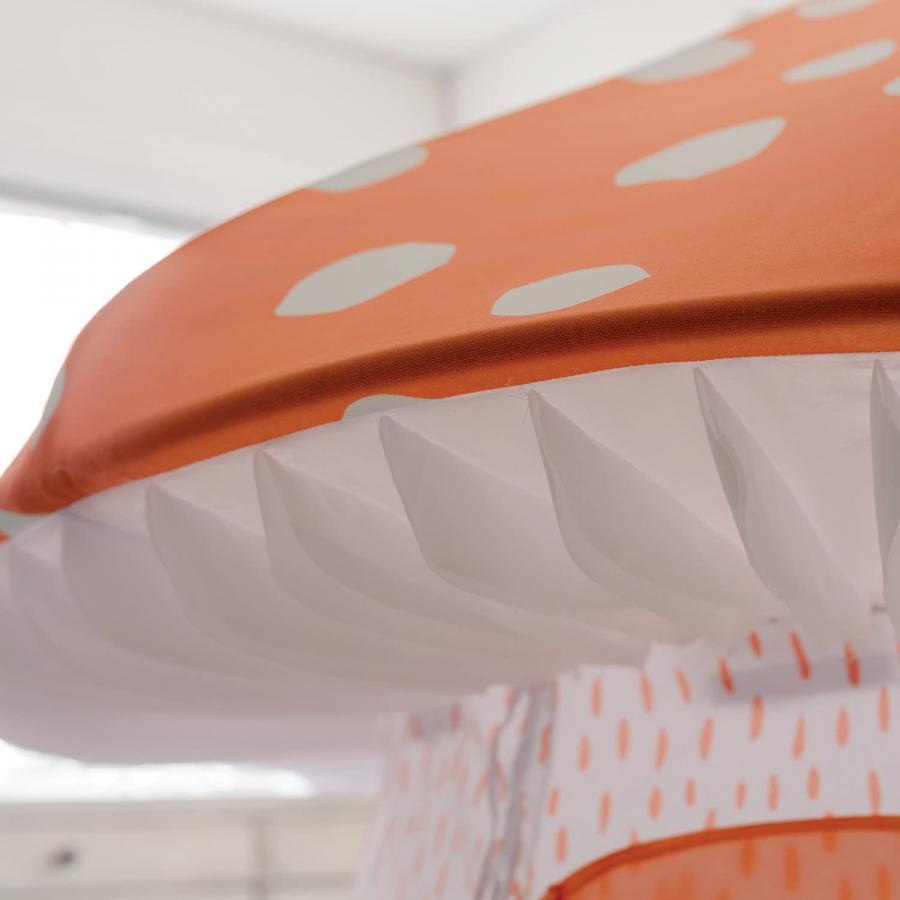 The child's mushroom play fort looks just like a fairy's home, as made in a classic amanita mushroom with a pink top and white spots. The mushroom playhouse has a matching pink fabric door and two circular windows on either side.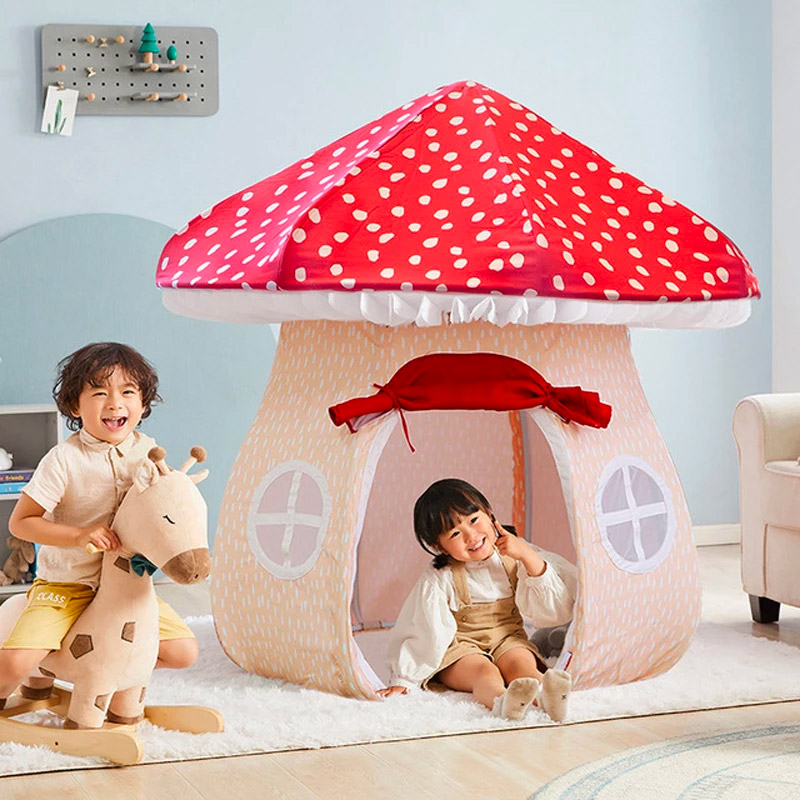 The mushroom tent's door can either be rolled up to leave the doorway open, or rolled down to make it an enclosed space.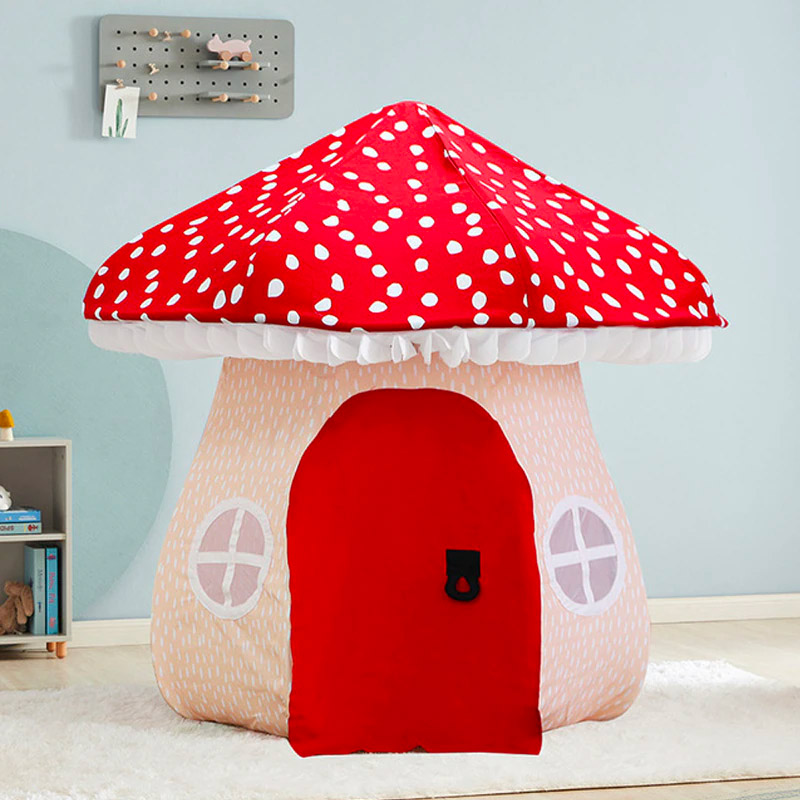 Additionally, the mushroom play tent includes realistic gills beneath the top, and the base of the mushroom includes subtle, pink accenting shapes to give the fungi some texture aesthetically.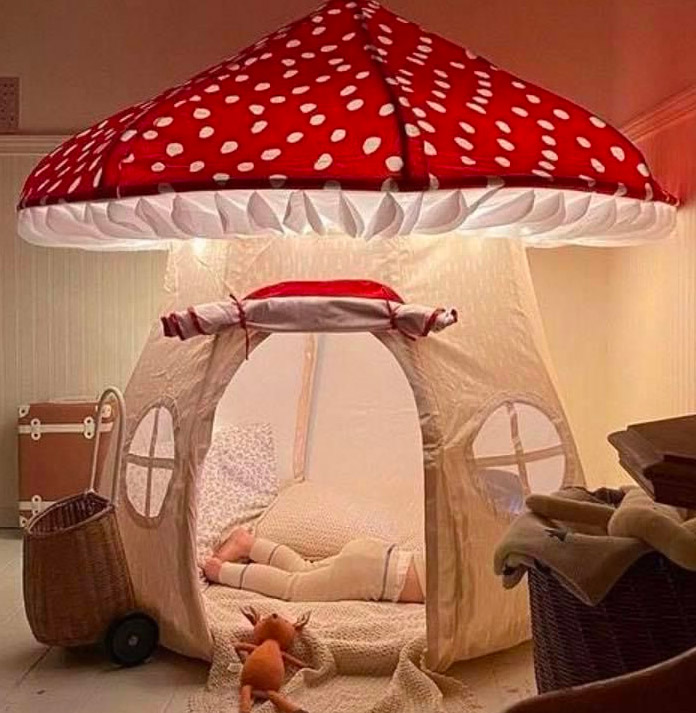 This mushroom play tent is made with durable polyvinyl chloride (PVC) frames and cotton draping tent material — offering a fantasy-like glow when light illuminates inside the tent.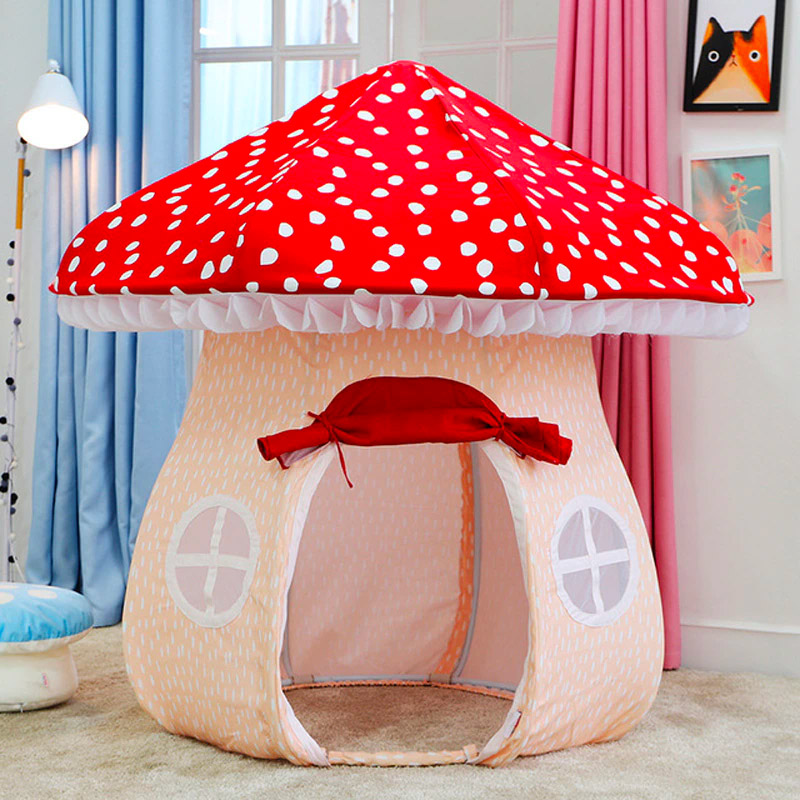 This fairy tale play tent measures 61.5 inches tall and 32.5 inches in diameter. It also takes just a few minutes to set up and tear down, and it even folds up nicely for easy storage when not in use.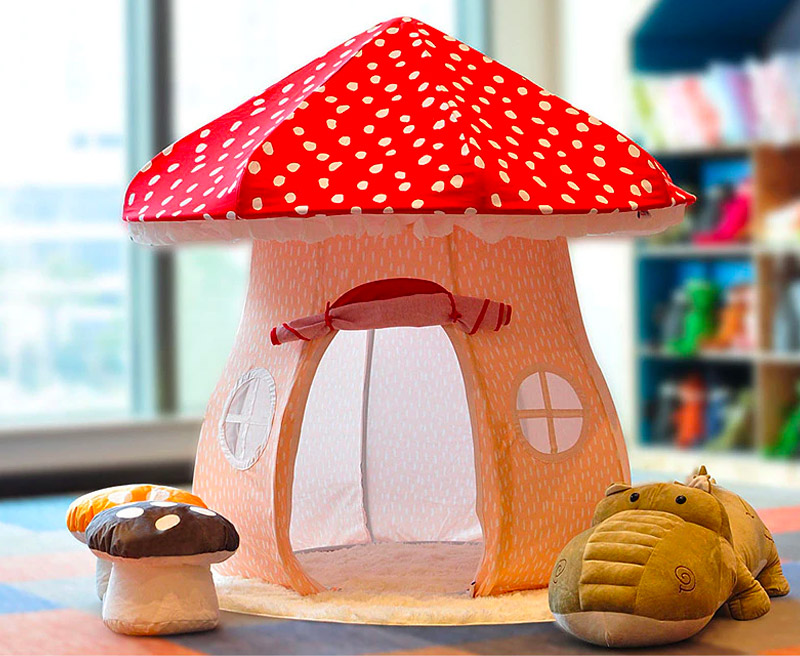 Additionally, the product description for the mushroom playhouse says it's easy to clean using just a damp cloth.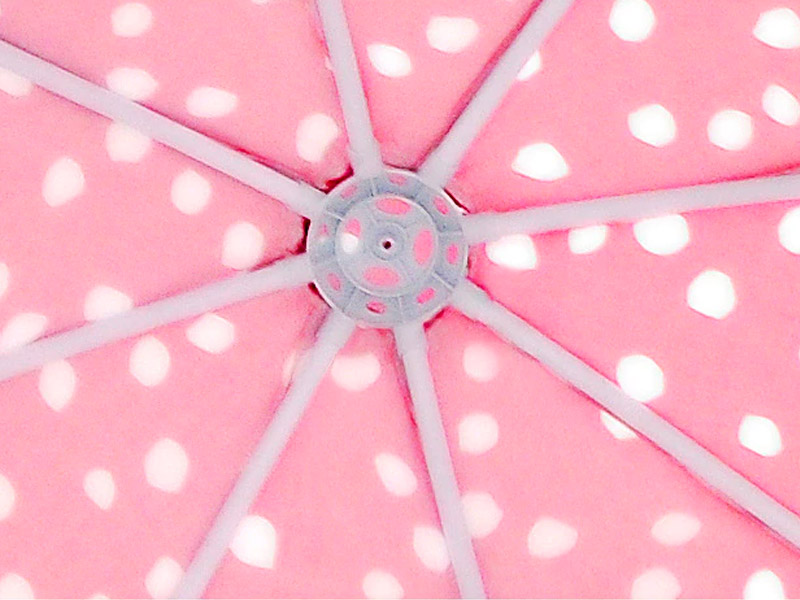 Recommended for use by the shop for ages three and up, this mushroom play tent is also fairly tall on the inside according to buyers. The mushroom play tent is rated 4.7 out of 5 stars, and some pictures in the reviews even show that it might be large enough to fit small- to medium-sized dogs.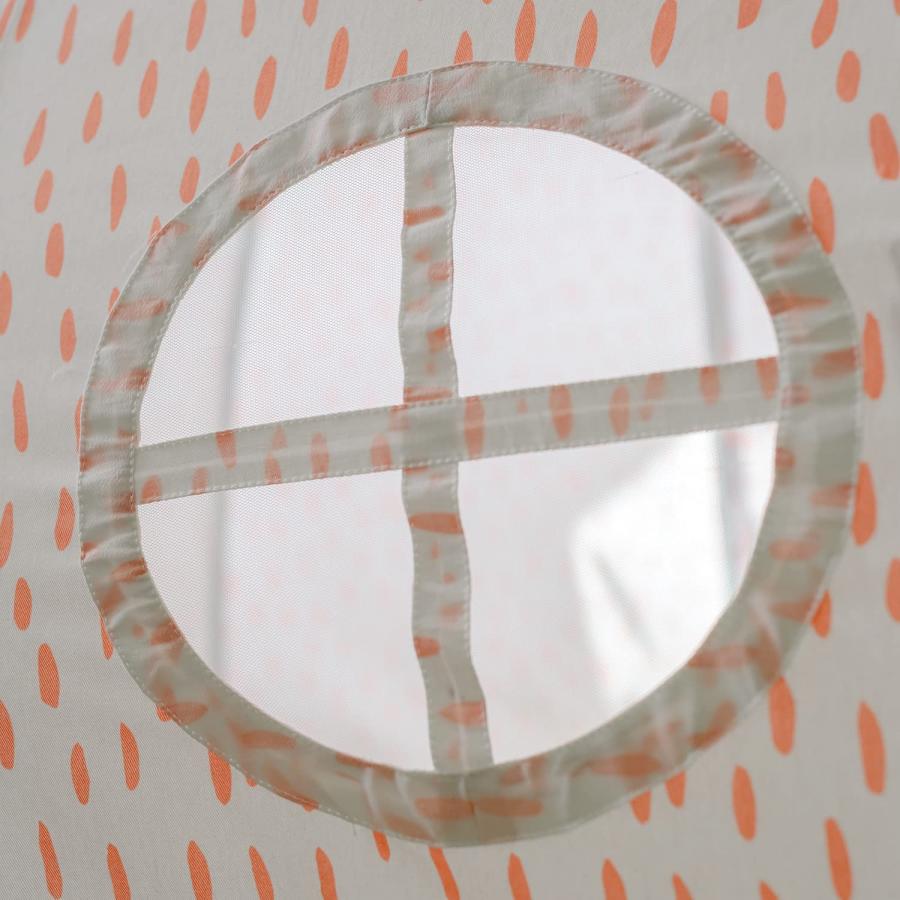 One reviewer, Carolynn, offered the product five stars, saying, "This definitely bigger than I thought! It's honestly almost tall enough that I can stand in it (Im 5'4), the gills are so cute, and I know the joint pieces stick together super well cause I put a couple on wrong and struggled to pull them apart to fix which means my daughter can't pull them apart if she even tries."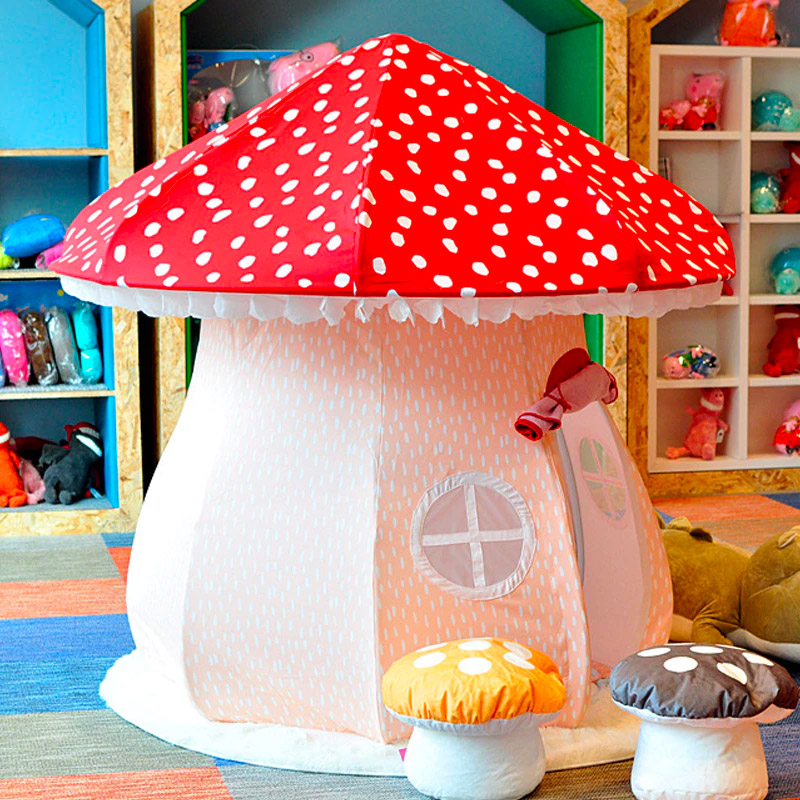 Those who aren't into fantasy settings, woodland fairies or other themes that would make the mushroom tent perfect for them might appreciate something else, like this giant whale playhouse or this ultimate basketball hoop bunk bed loft combo.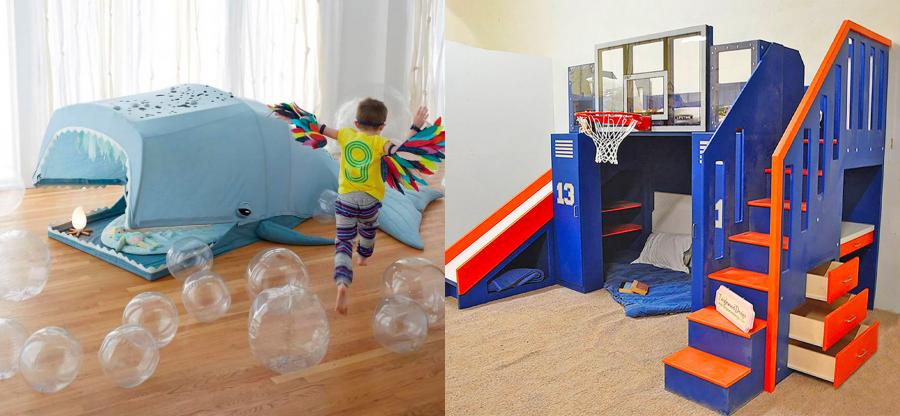 Whether your child loves reading, playing games, drawing, doing puzzles or pretending to be a fantasy creature of some kind, they'll surely love this mushroom playhouse.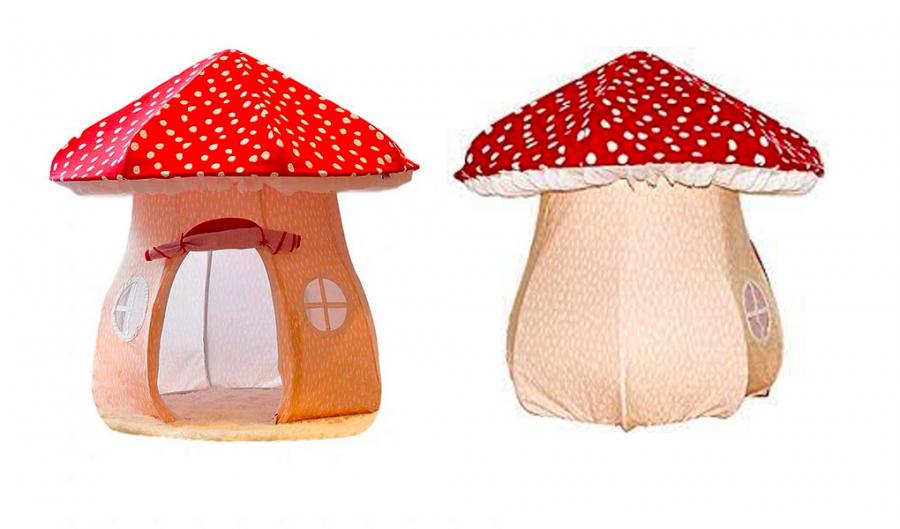 You'll love getting to see your kids in their element as they hang out with friends, family, or all on their own with this mushroom play tent — which buyers say is a real fun-guy.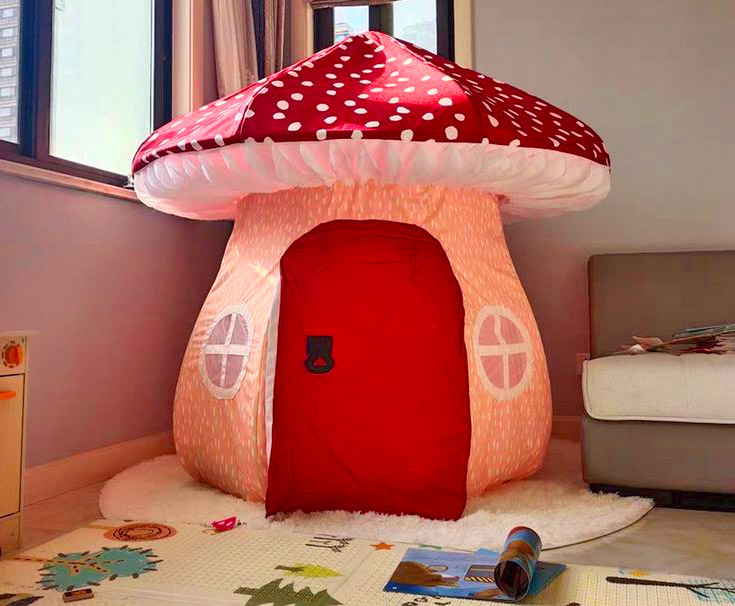 You can snag the giant mushroom tent from Amazon for around $180 bucks!