This Floating Coffee Mug Prevents Water Stains On Your Tables
By Ryan on 05/28/2013 7:32 AM (Updated: 02/05/2021 1:53 PM)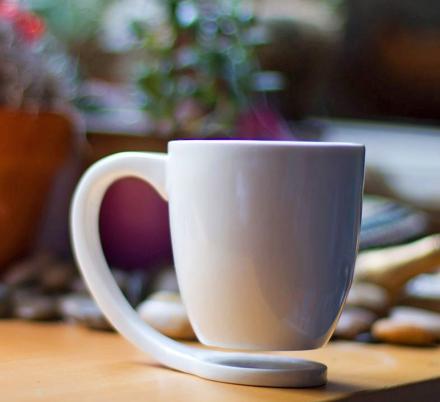 No more stains on your coffee tables when you use the Floating Coffee Mug. The mug is built to float using the handle of the mug so that you don't need to use a coaster. Funded on Kickstarter, this concept came to fruition in May 2013 and is sure to make your coffee table happy, dry, and stain free.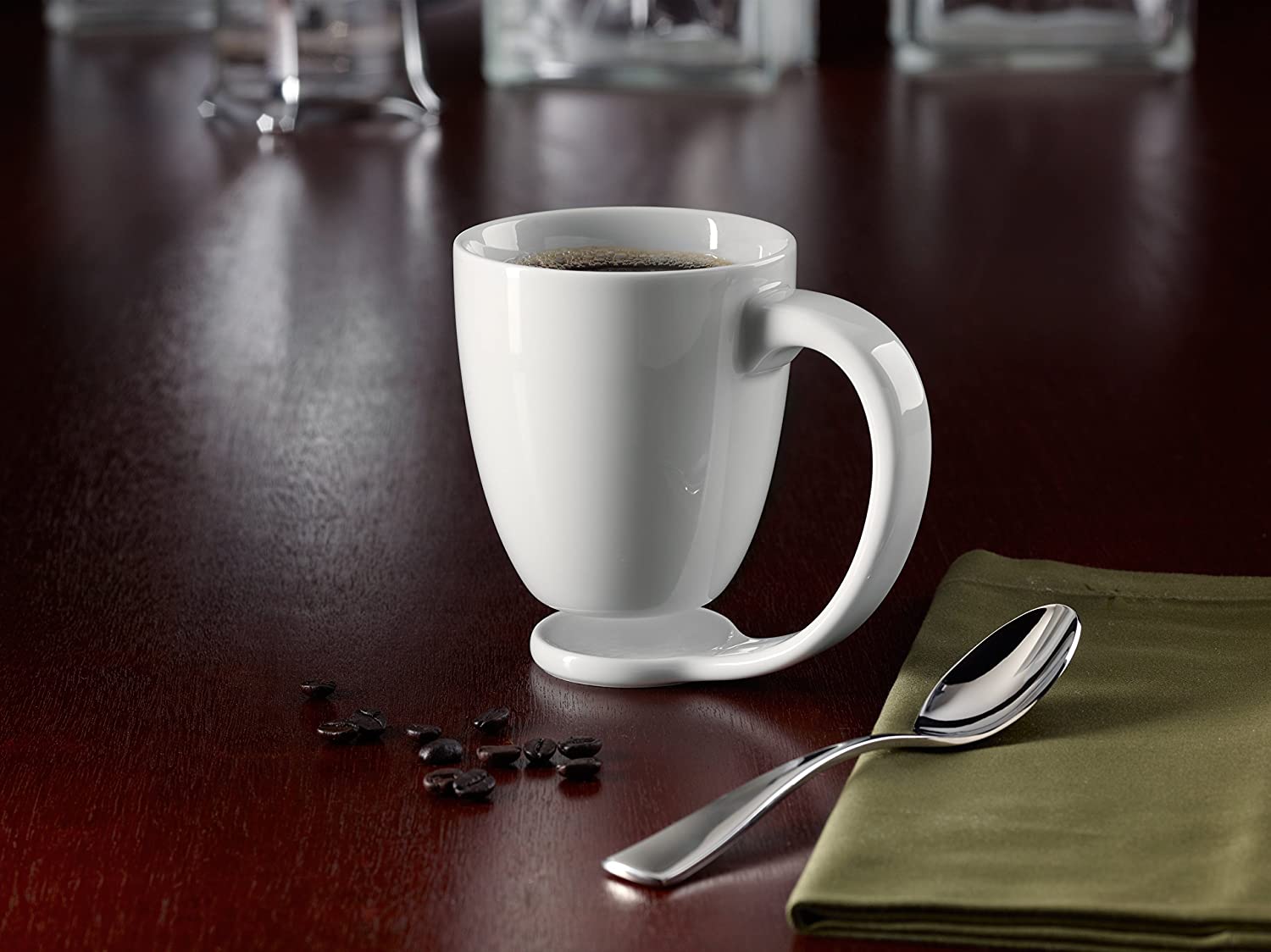 The Floating Mug is white in color and made from porcelain!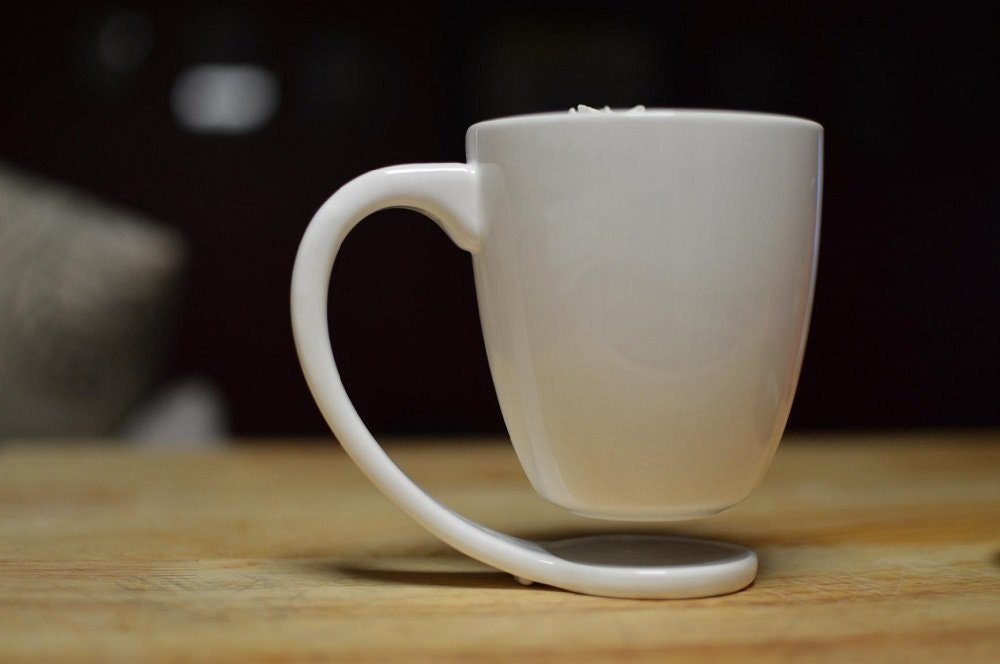 The Floating Mug can hold up to 12 oz of liquid!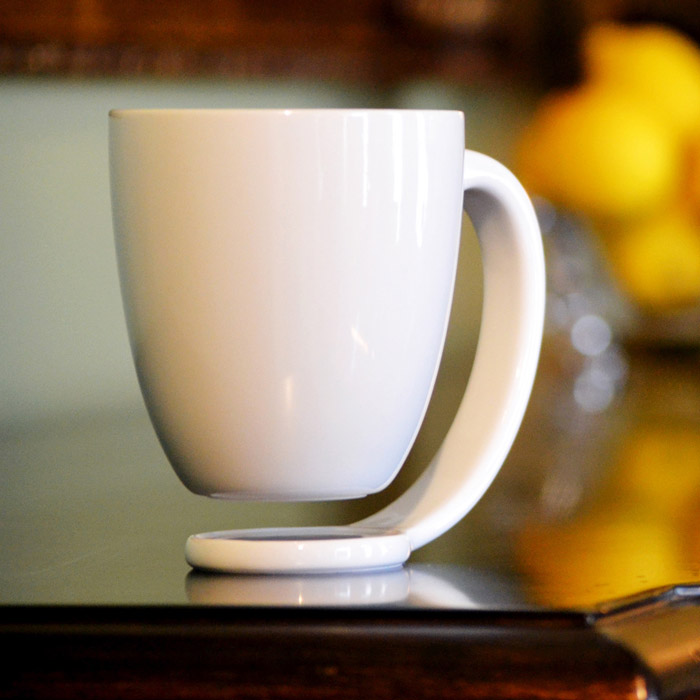 The hovering coffee mug makes a great gift idea for Father's Day or for any coffee lover!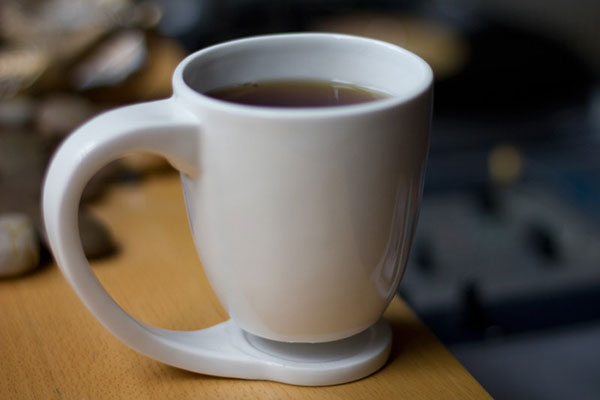 The floating coffee mug is a great way to prevent water stains and coffee stains on your table or countertop!