This Floating Birthday Candle Makes Your Beer Your Cake
By Ryan on 05/23/2015 9:19 AM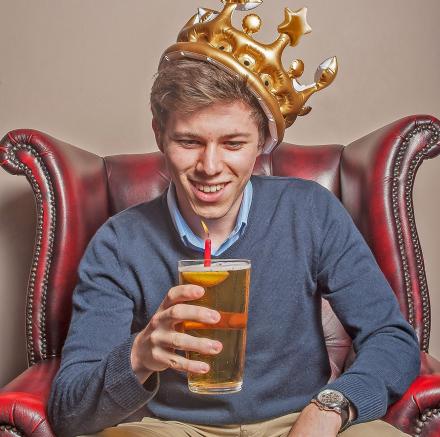 In your twenties when it's your birthday, you don't usually care too much about birthday cake, birthday presents, or really people even showing up to your birthday party, all you really care about is getting hammered drunk. So why waste a whole cake to lite some birthday candles on top of when you could just as easily lite a candle on top of a beer or shot of fireball whiskey. It would not only save money and resources, but would make the birthday boy or girl feel even more special and happy knowing nothing will be going to waste. The floating drink birthday candle comes with a base that will float in any drink, including beer, mixed drinks, wine, or even just soft drinks or water.
Created by NPW, a unique product design company that's also brought you the recently posted nibble my bits naughty garden gnome, the floating birthday candle is perfect for modern drunkard who doesn't like to fuss over their birthdays, or maybe you if someone is gluten intolerant and can't eat cake, and doesn't want one of those nasty cardboard tasting gluten free cakes.
The floating birthday candle is made from wax, is made to look like it's floating on what appears to be a lemon slice, comes in 1 candle per pack, and measures 2.5 inches tall x 1.75 inches wide.