This Flexible Stainless Steel Charging Cable Doubles as a Phone Mount
By Ryan on 12/16/2020 3:45 PM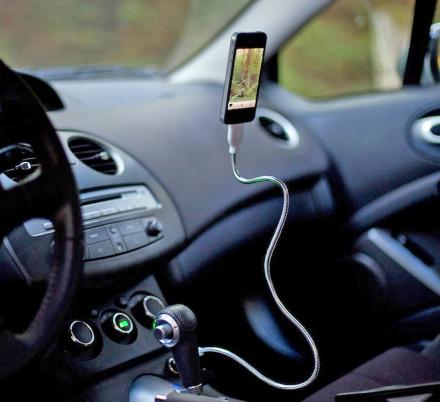 Sure, there are plenty of car phone mounts on the market, but what If I need a little more flexibility, and literally want it floating in the air! This flexible car stand and phone charger is a cable that doubles as a stand which you can coil around and stand your phone up in the air. It's not only great for use in the car, but it's also quite practical for cooking, watching videos on the toilet, setting your phone at eye level for use with FaceTime, or just putting your phone out of harms way if you are prone to spilling drinks at your desk.

Versions:
Apple | Micro-USB | USB-C
it's called the BOBINE FLEX by Fuse Chicken, and not only does it charge your phone and allow you to place it practically anywhere, but it's nearly indestructible as it's made from stainless steel. This means it can withstand any abuse you might throw at it, including surviving any chewing or nibbling that your dog or cats might throw its way. Watch the video below to watch someone attempt to cut the cable with a chainsaw!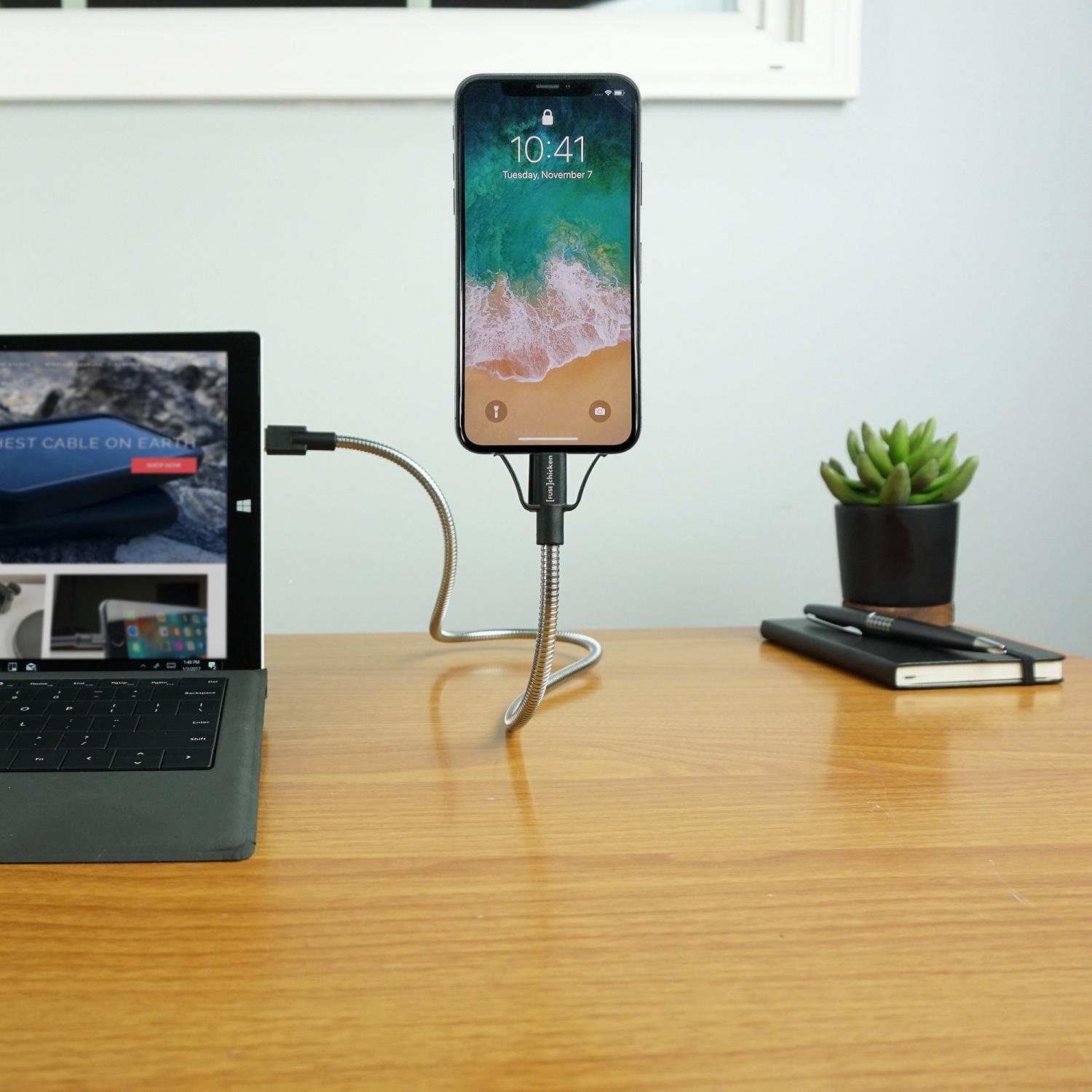 The Fuse Chicken flexible phone charger cord is compatible with any phone, tablet, or device that uses a lighting port, micro-USB port, or USB-C port. It includes two flexible stabilizer clips that hold your phone in place while it's connected to the cable, and is recommended for use on phones that weigh 5.9 oz or less.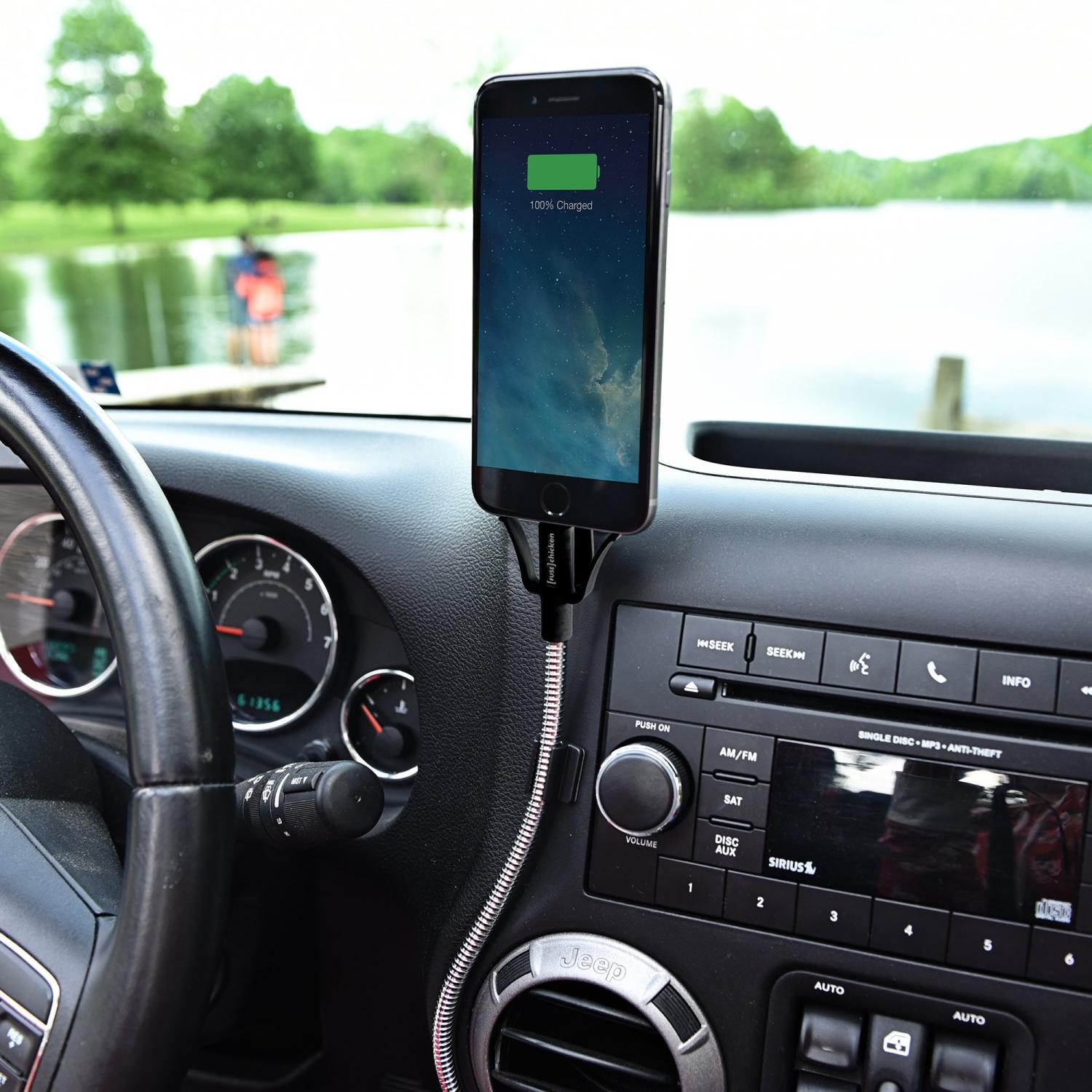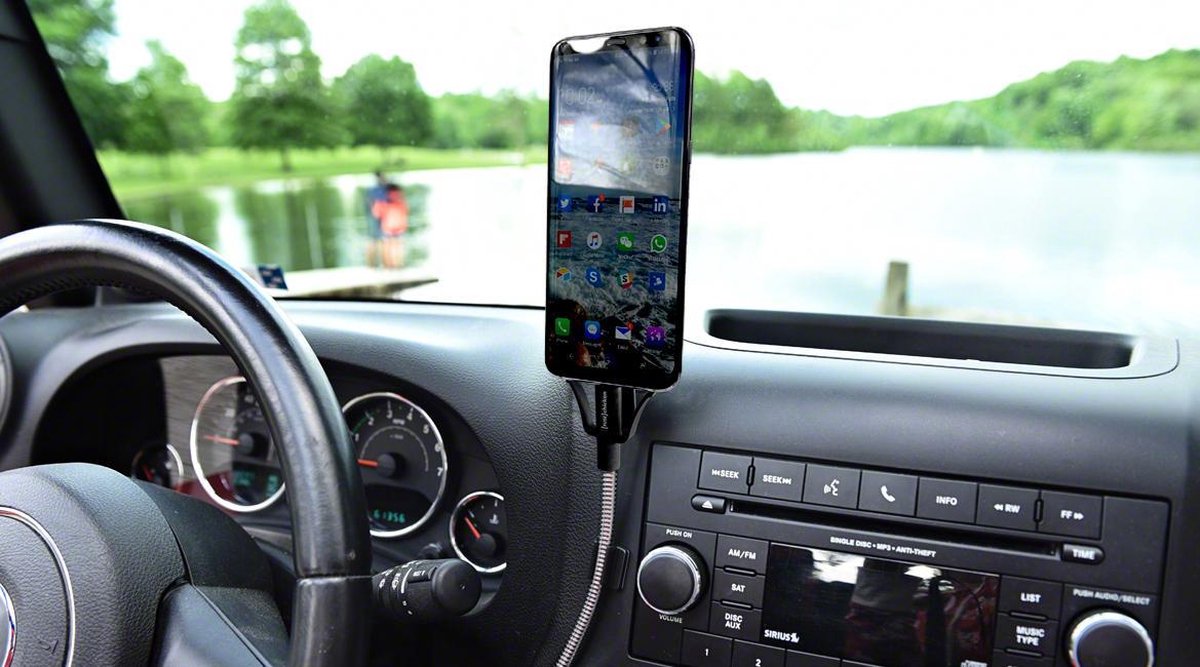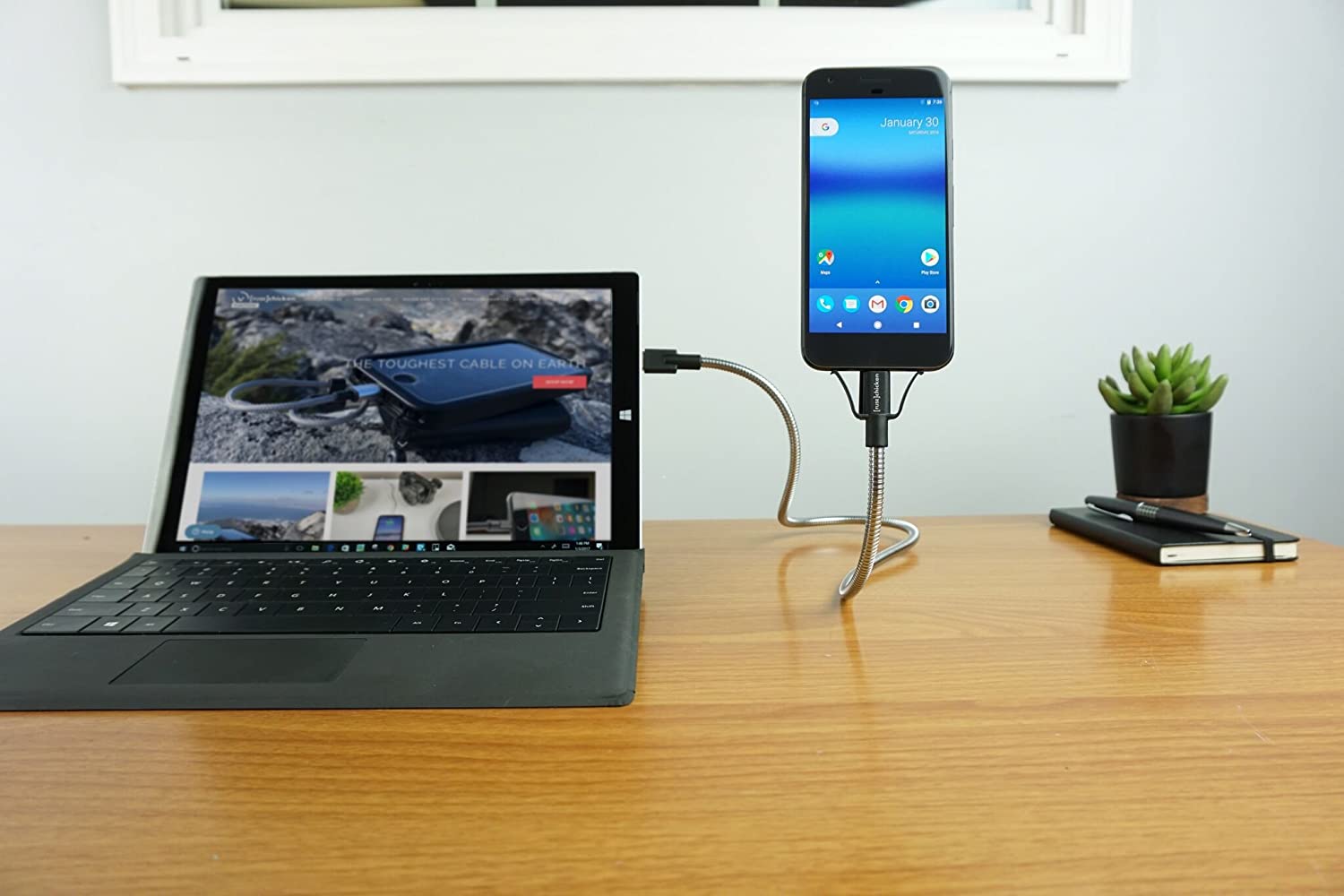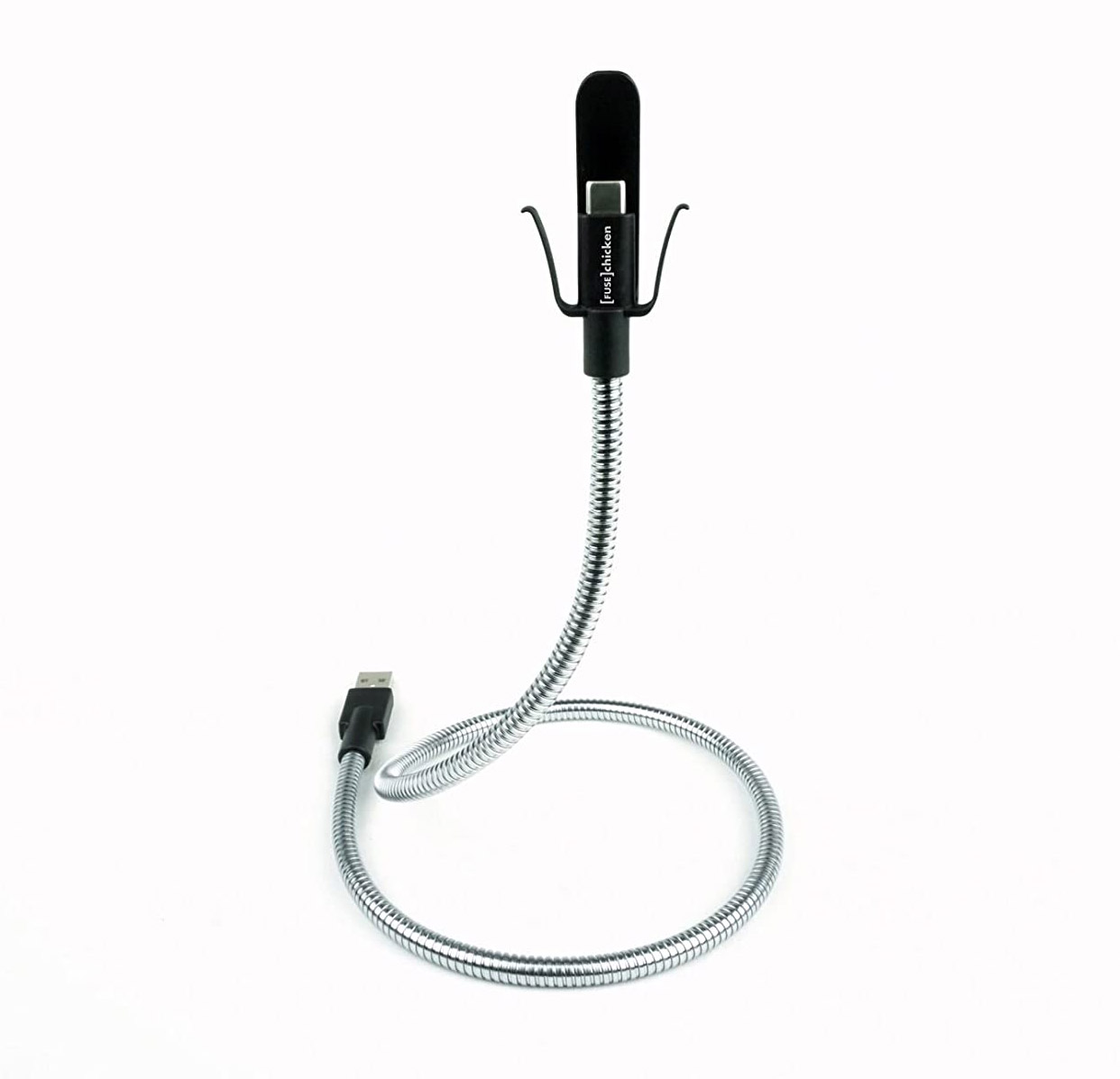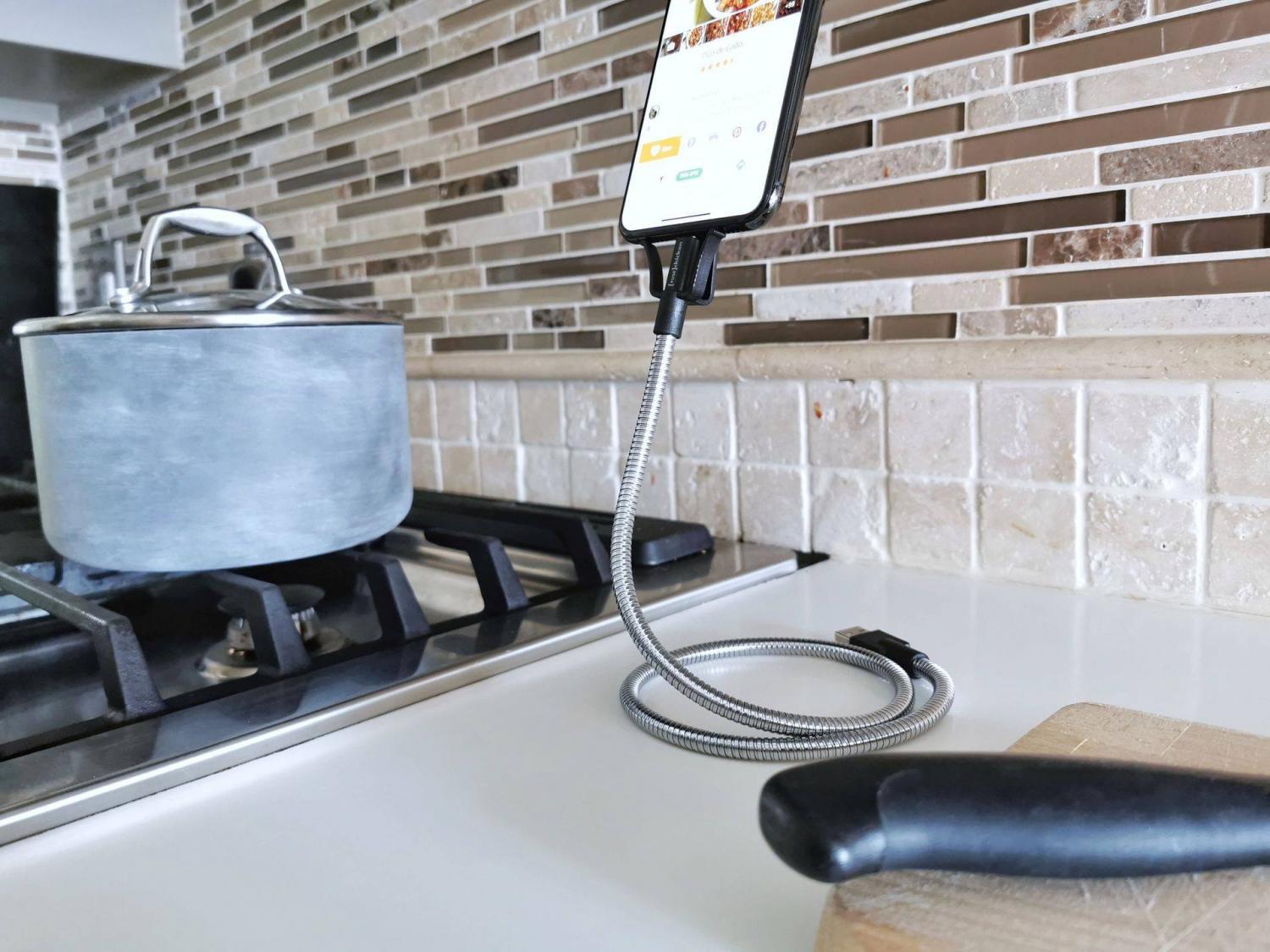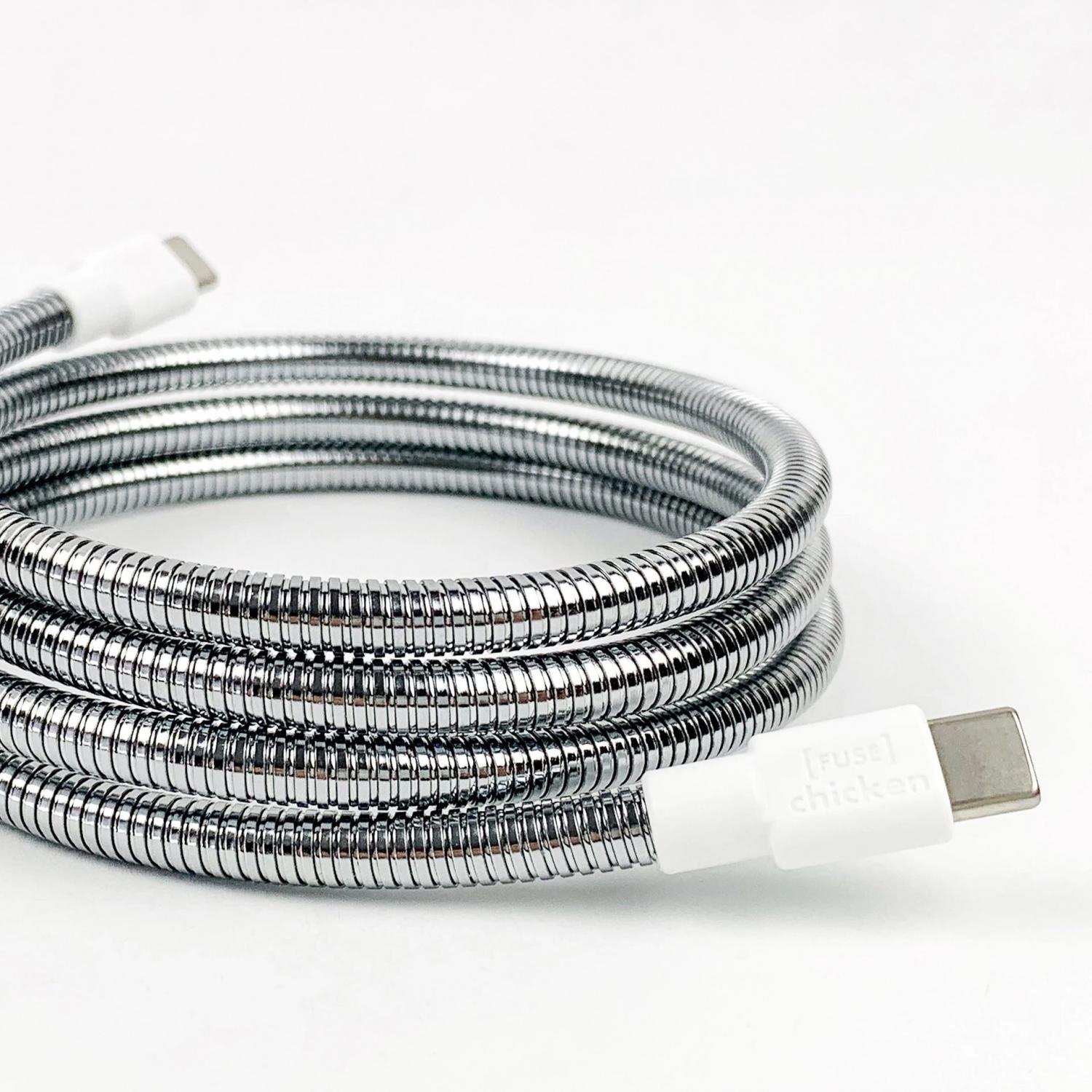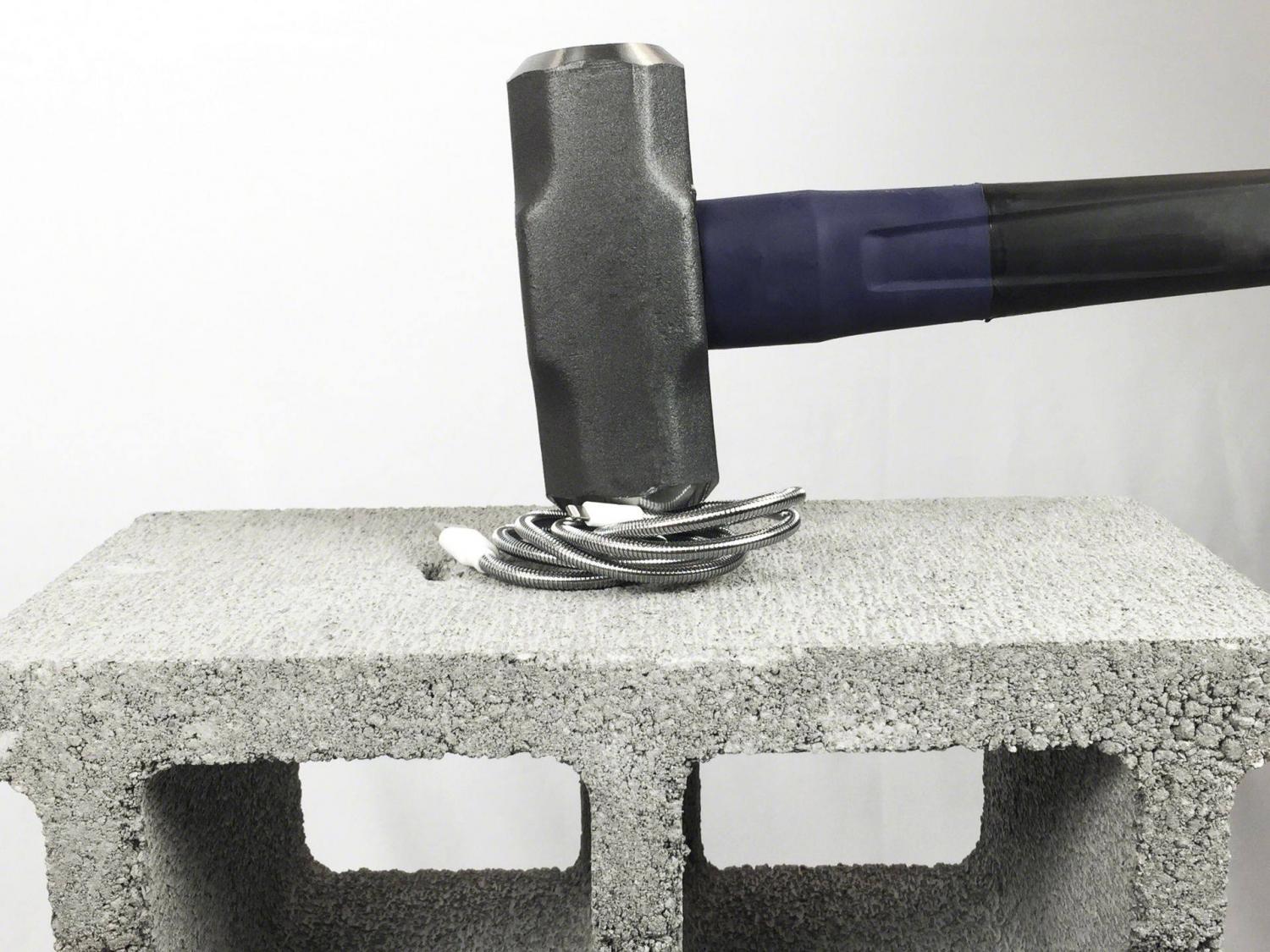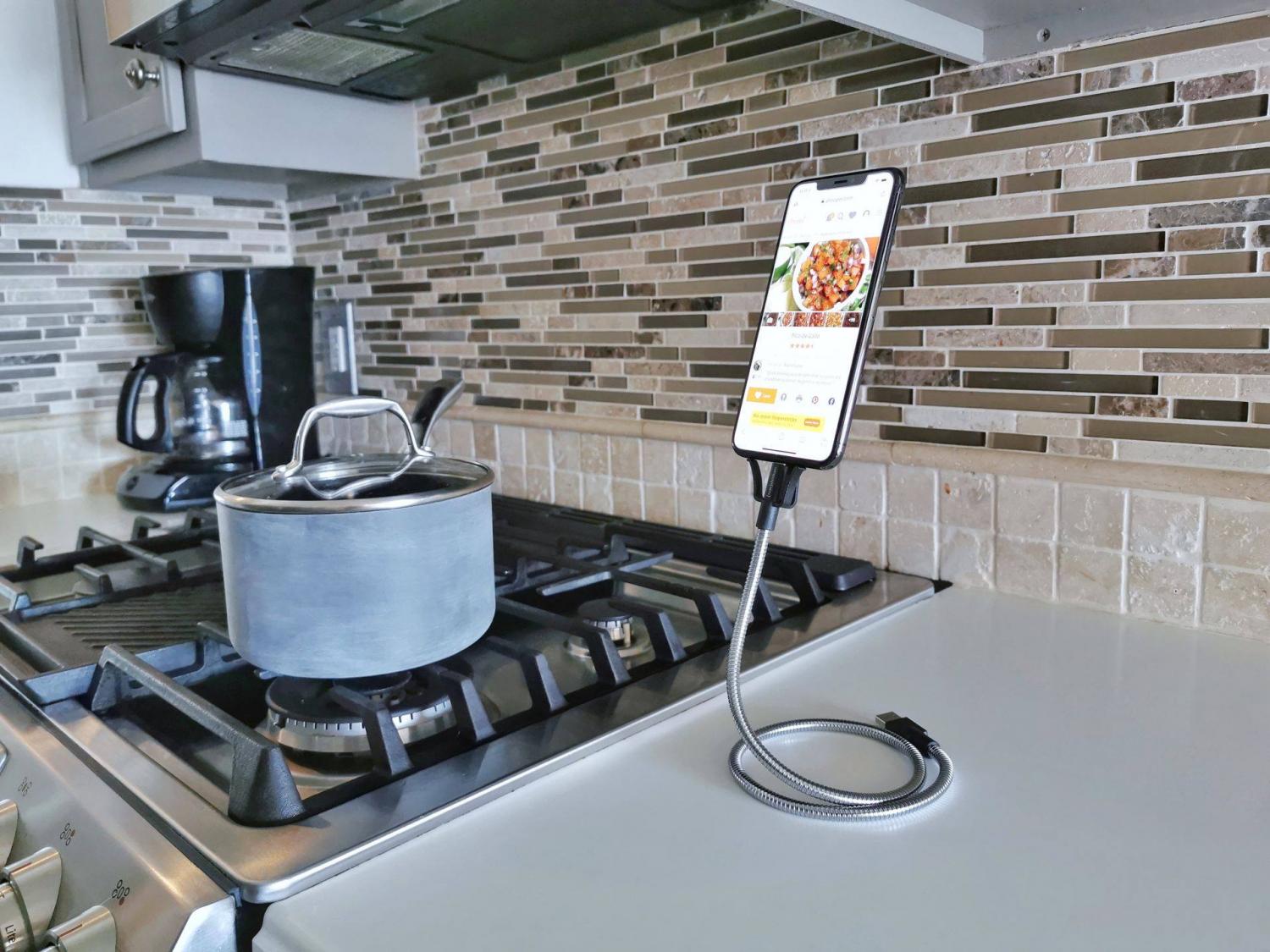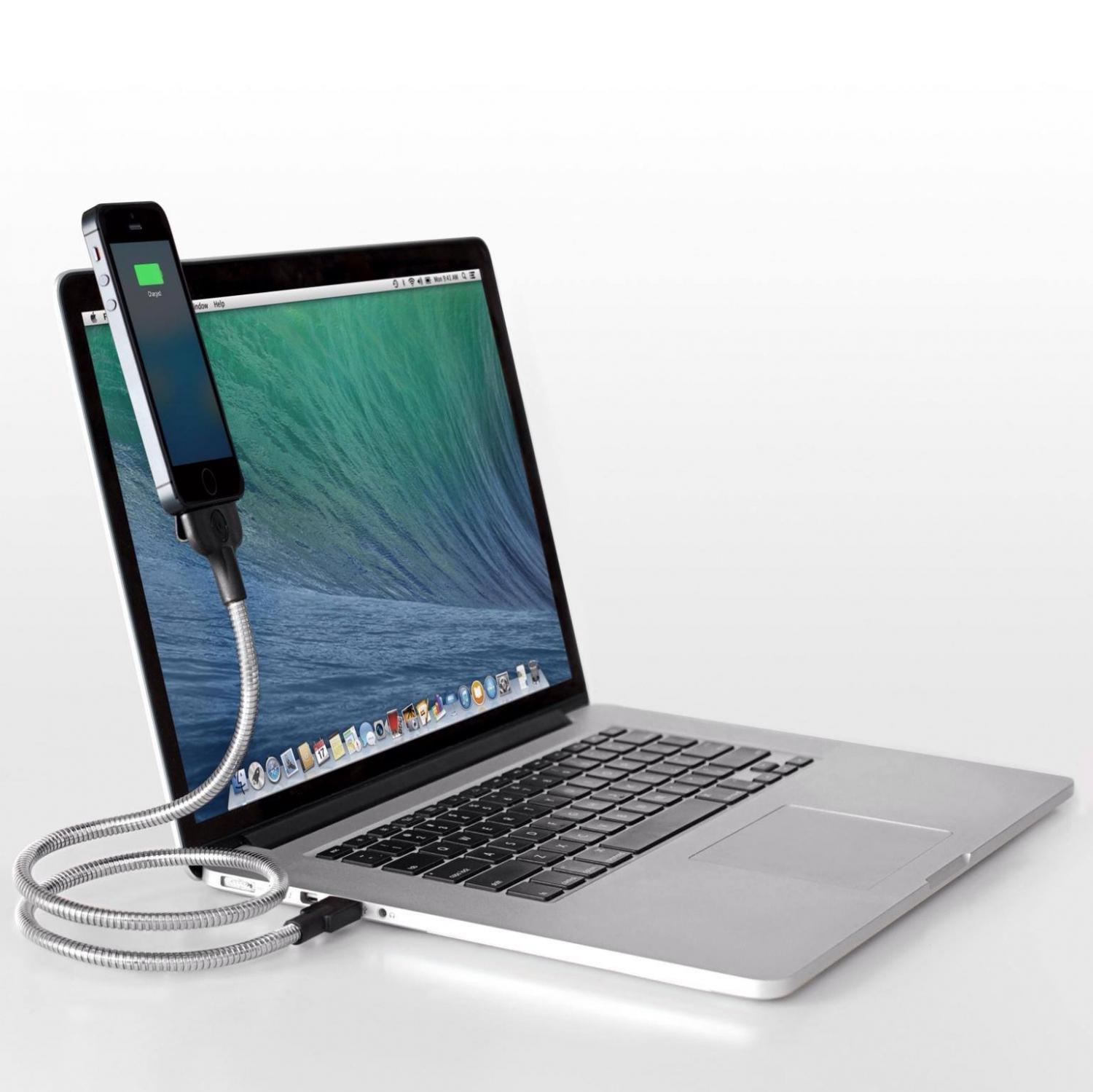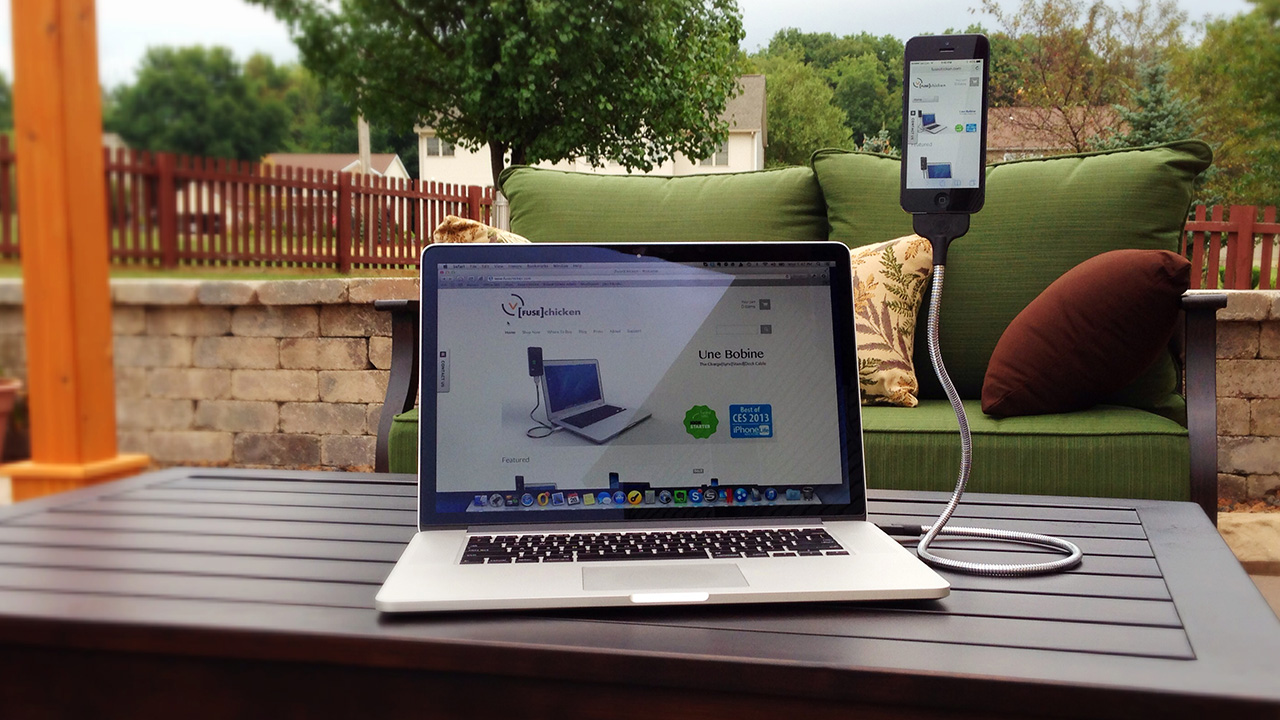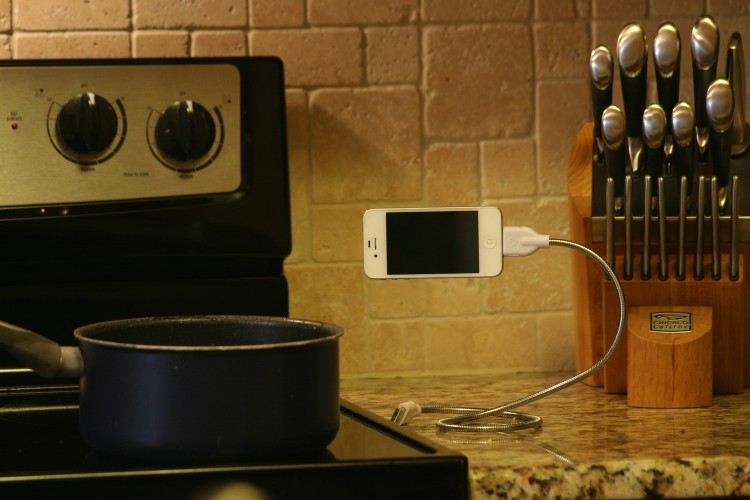 Check out the Fuse Chicken indestructible phone charger cord in action via the video below.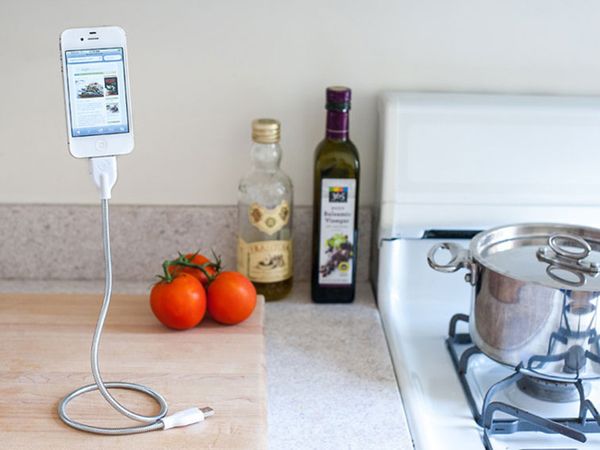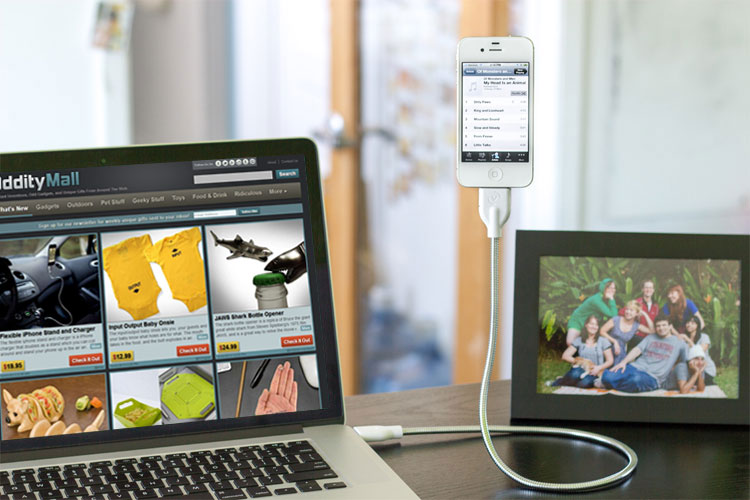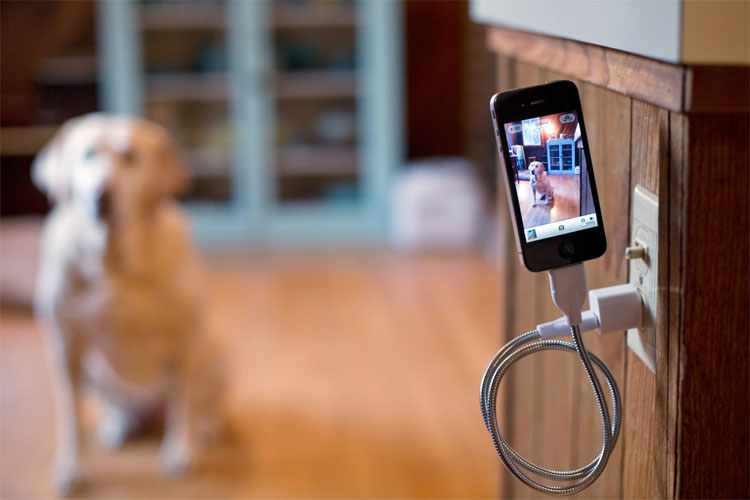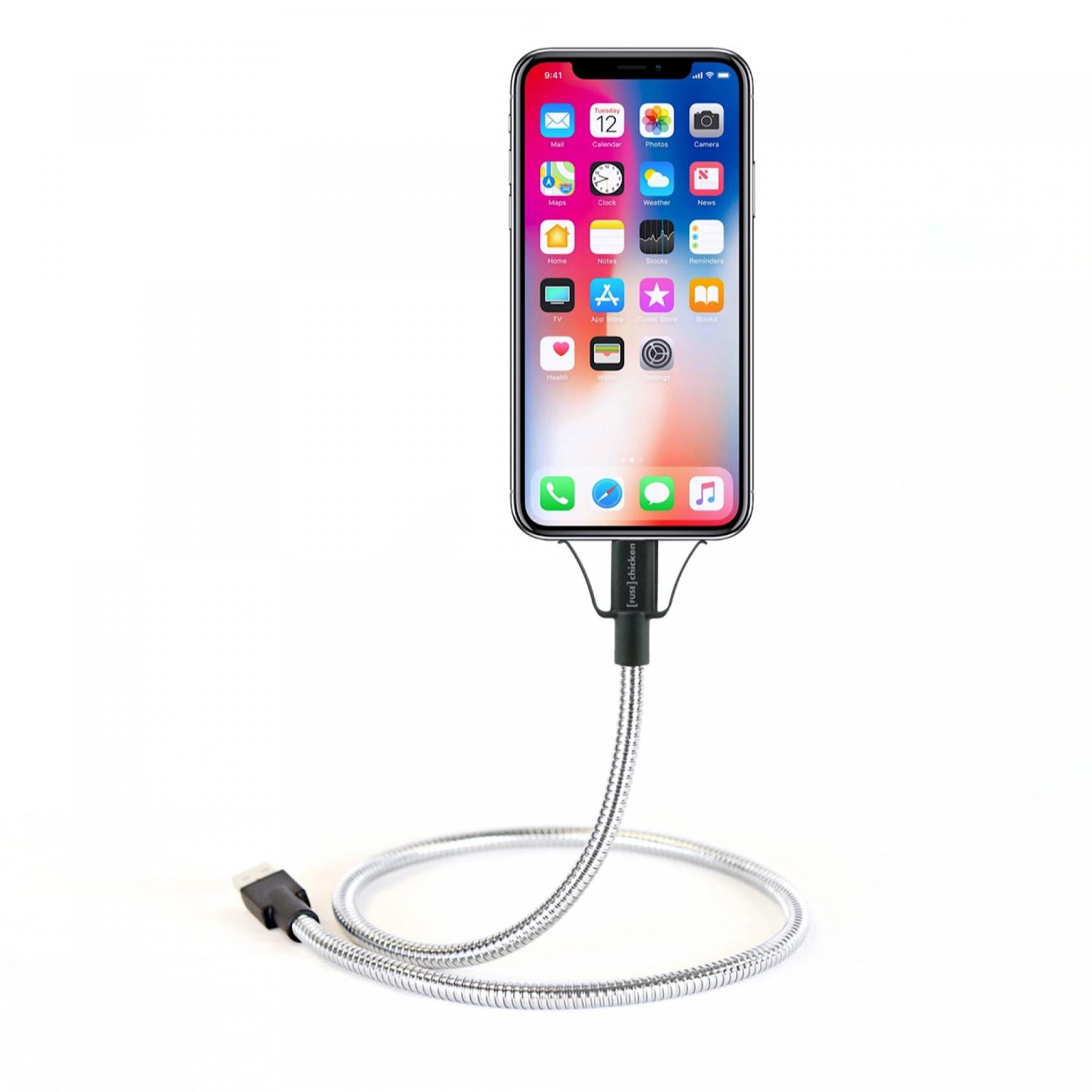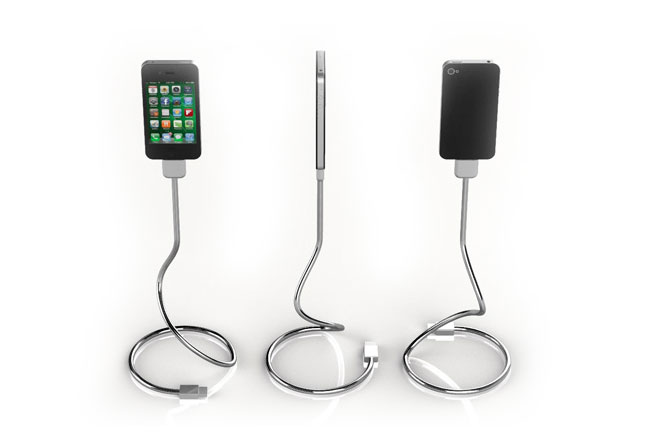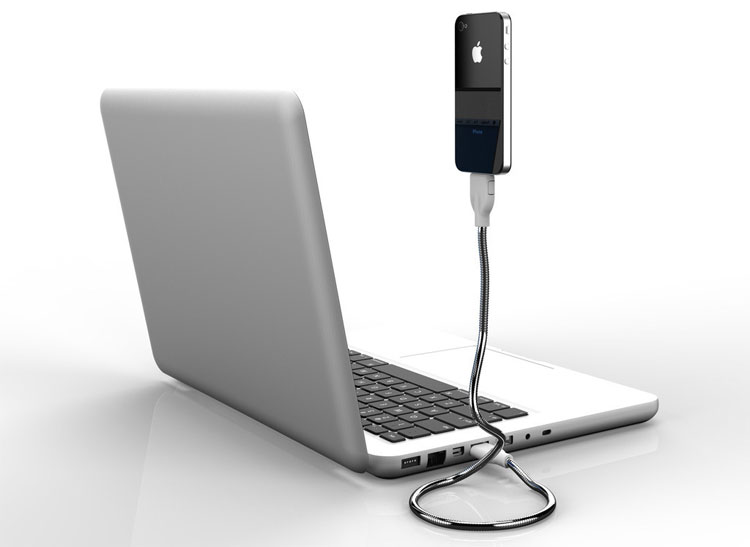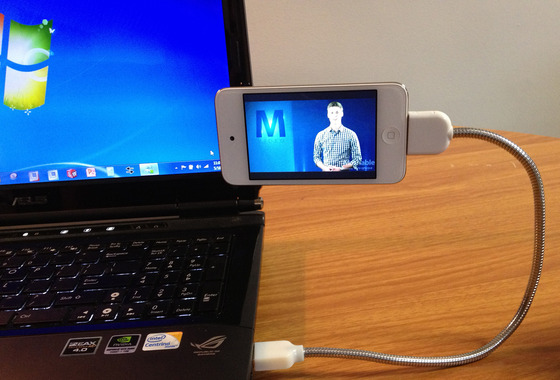 Subscribe To Our YouTube Channel