The Flat Life Wall Clock Is a Picture of an Alarm Clock That Actually Works
By Ryan on 07/07/2015 6:41 AM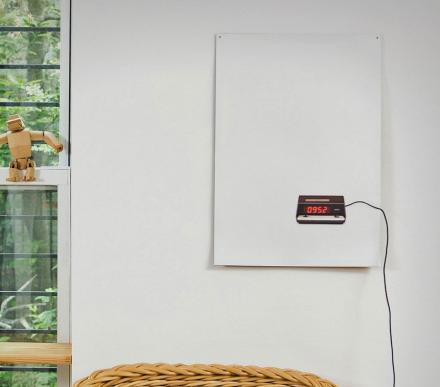 This Flat Life Wall Clock is a picture of a digital alarm clock that actually works like a clock. A clever way of mixing design and function, the alarm clock picture plugs right into an outlet to get power and really looks like a large blank canvas with just a small picture of an alarm clock, but the numbers actually change with the time. Certain to be a conversation starter the minute someone sees it, you can explain to them how this weird picture of an alarm clock on your wall wakes you up in the morning. One of the coolest parts in my opinion is how the printed cord on the picture exactly lines up with the actual cord to the plug the clock in.
Designed by Finn Magee, a product designed from London, who made the product for Areaware, a Brooklyn based shop that produces everyday objects that are both functional and unusual. The functioning wall art alarm clock is accompanied by pieces by the same artist called the Flat Life Light, which is a picture of a light that you can hang on your wall that actually functions as a light, and Flat Life Sound, which is a picture of speaker that you can plug your phone into to actually play music.
The flat life wall clock is printed onto polyester canvas, runs on military time, weighs 1.6 lbs, and measures 23.5 inches long x 16.5 inches wide x 0.2 inches deep.
Check out one of the functioning pictures in action via the video below.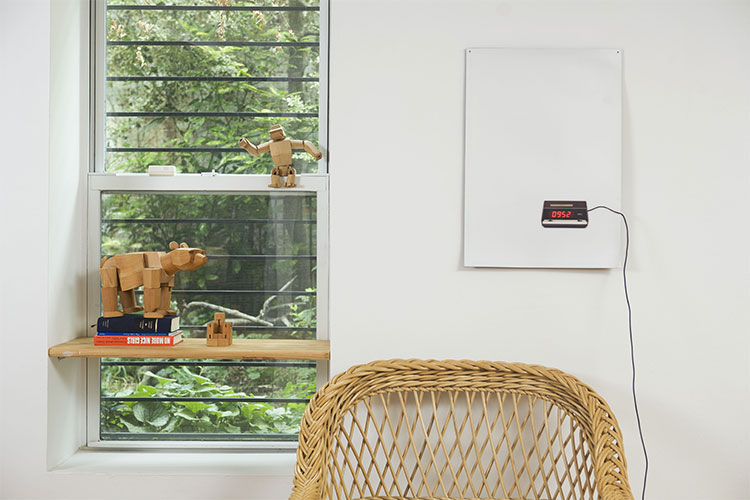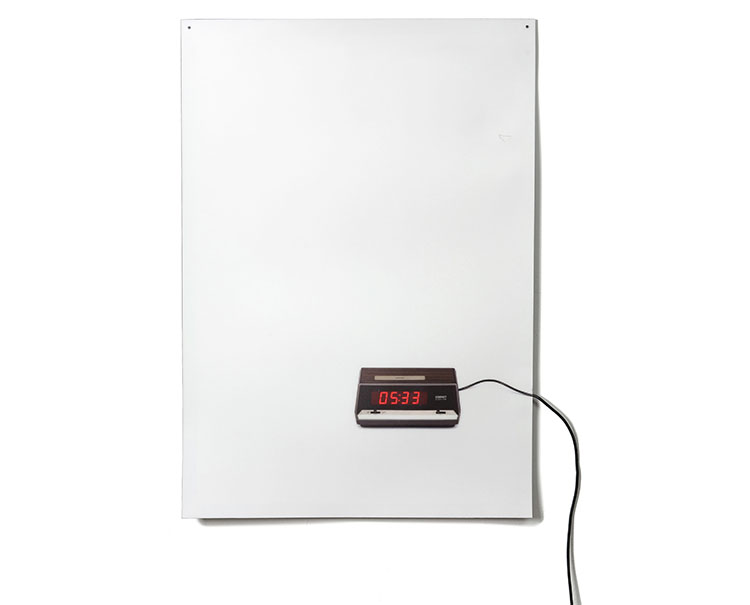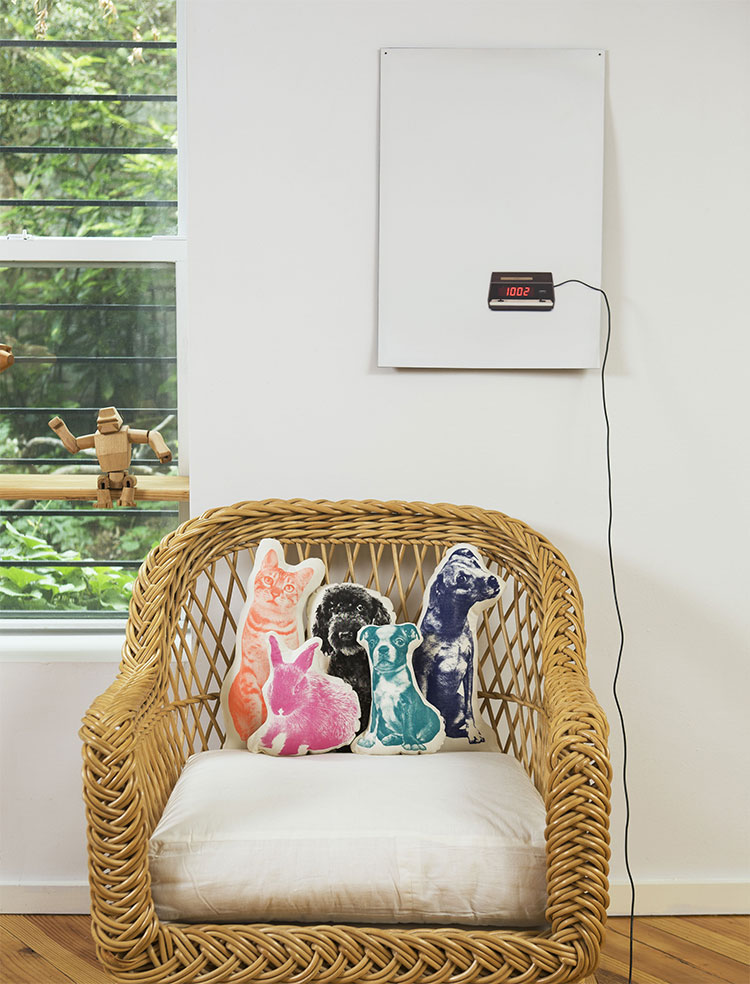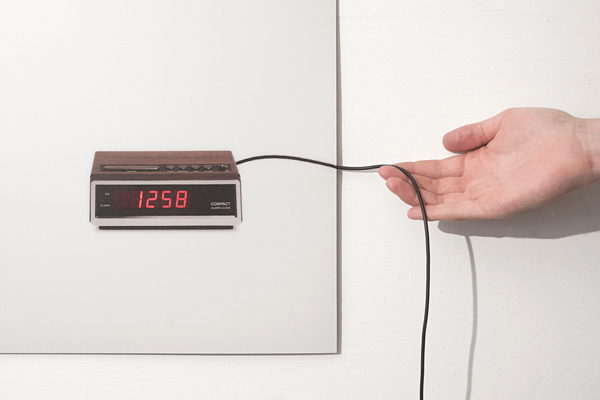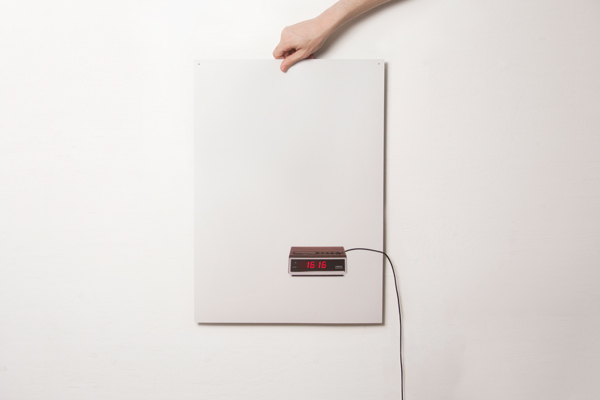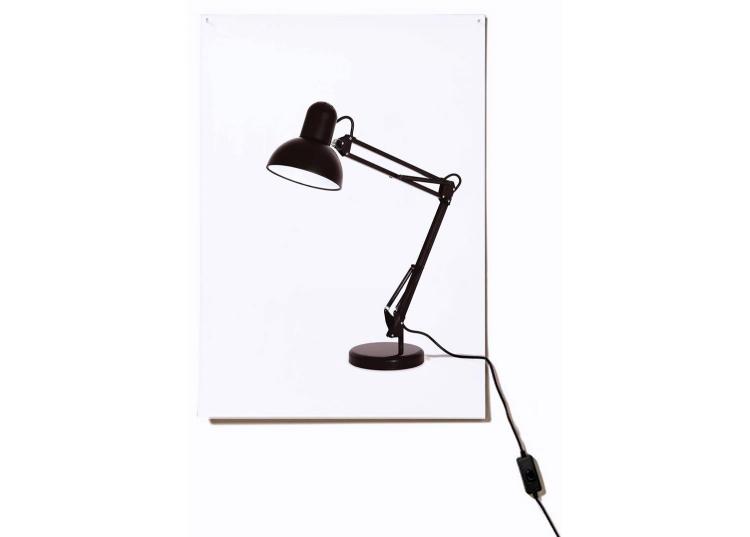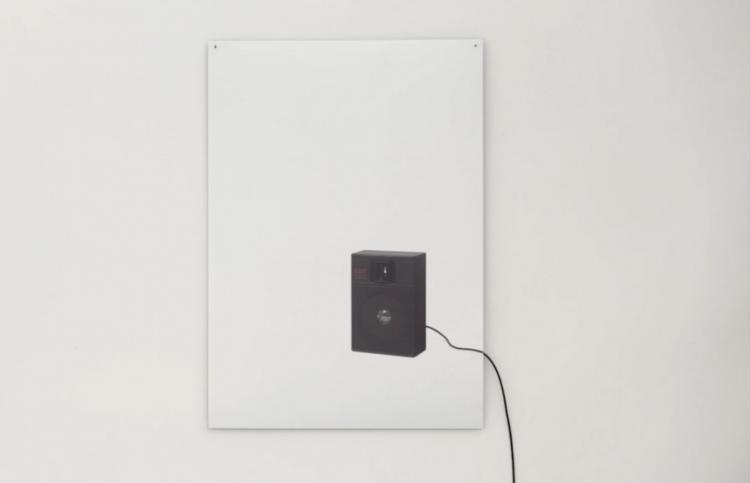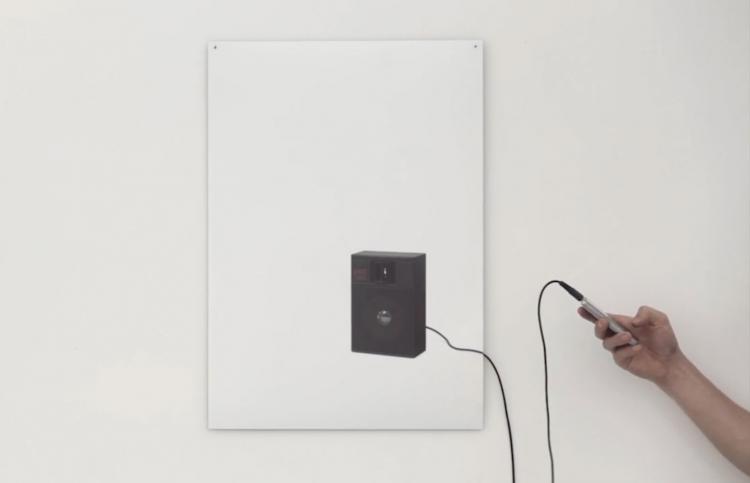 Subscribe To Our YouTube Channel