This Fish Catching RC Boat Might Be The Coolest Toy For Kids Who Love Fishing
By Ryan on 12/02/2022 9:44 AM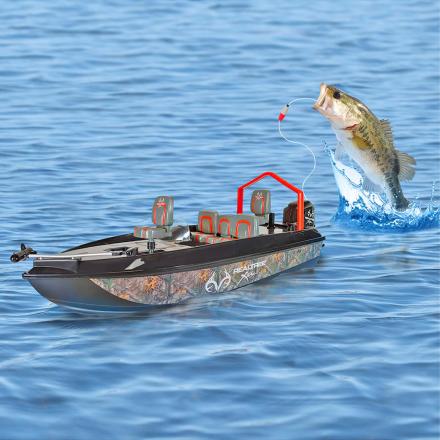 Fishing can be one of the most relaxing ways to get outside, but as far as action goes, certain forms of fishing are not quite as interactive as other outdoor hobbies. Whether you prefer your fishing experience to be exciting or more laid back, there's one new product that can offer a bit of fun no matter where you find yourself — and it has something to do with boat fishing and remote-controlled vessels!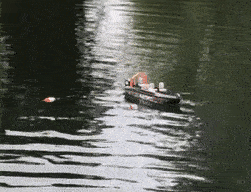 This fish-catching RC boat from Hammacher Schlemmer is the perfect way to take your next fishing adventure to the next level. Or, if you don't already like fishing, this is the perfect way to start!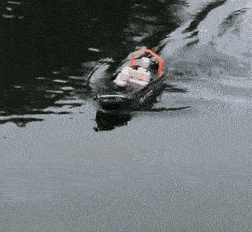 The RC fishing boat looks just like a lifesize fishing boat, only smaller, even including seats and a realistic deck area where passengers could hang out if they were small enough. It also has Realtree-branded decals, including a camouflage wrap on the sides of the RC boat.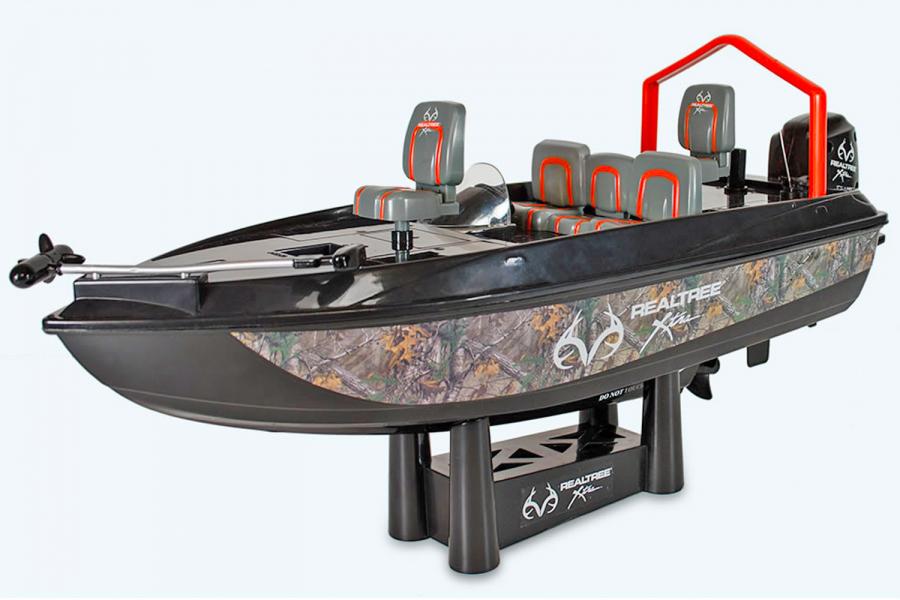 The boat also includes pre-rigged tackle that attaches to the boat's fake engine, made up of a hook, a snap swivel, a bobber and 150 feet of nylon 2lb test fishing line.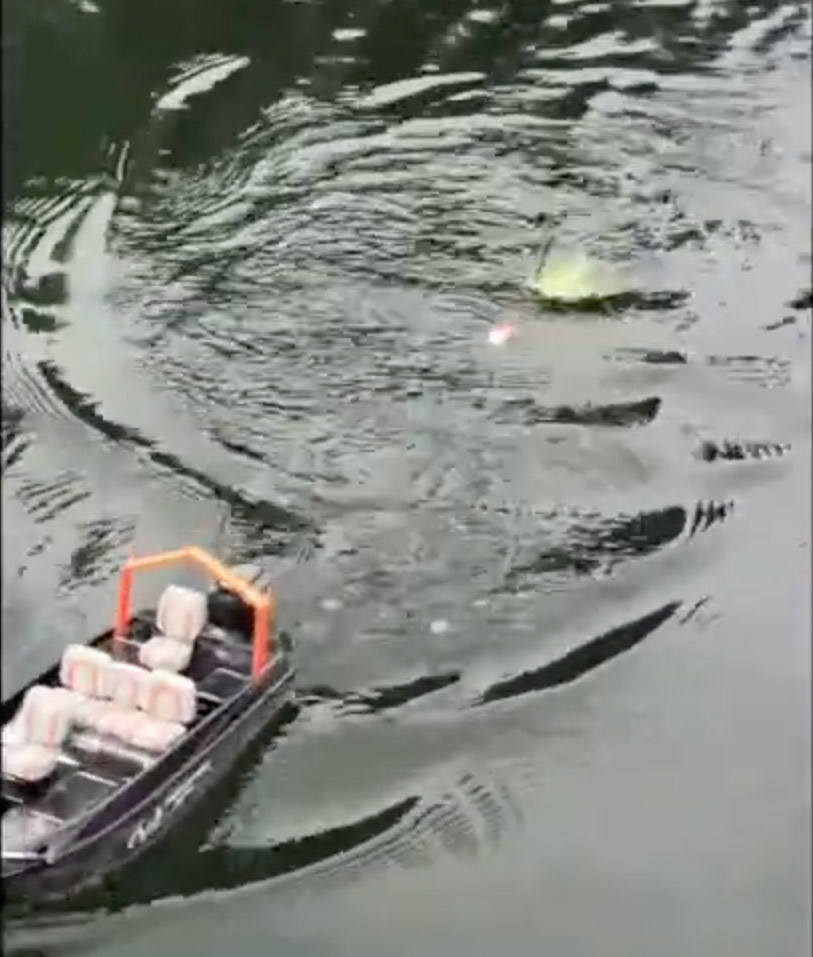 Approved for use with children ages eight and up, the remote-controlled fish-catching boat is also a great way to introduce kids to the age-old pastime of fishing!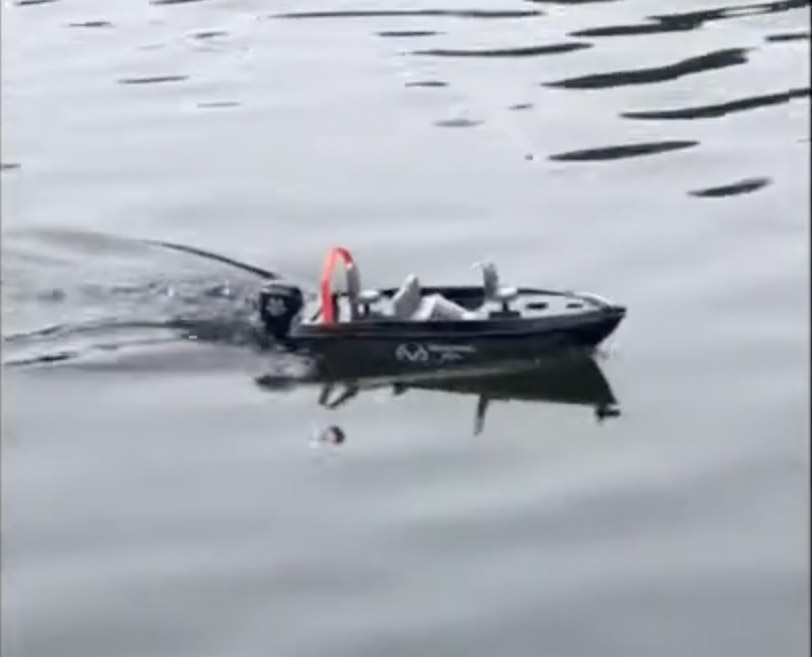 Like with any remote-controlled product, the RC boat includes a simple controller for maneuvering the boat around on the water. The controller includes an on-off button, and two single-axis directional control pads for moving the boat forward or backward and side-to-side. When it comes time to catch fish, you can use the controller to keep the boat fairly still until the crucial moment.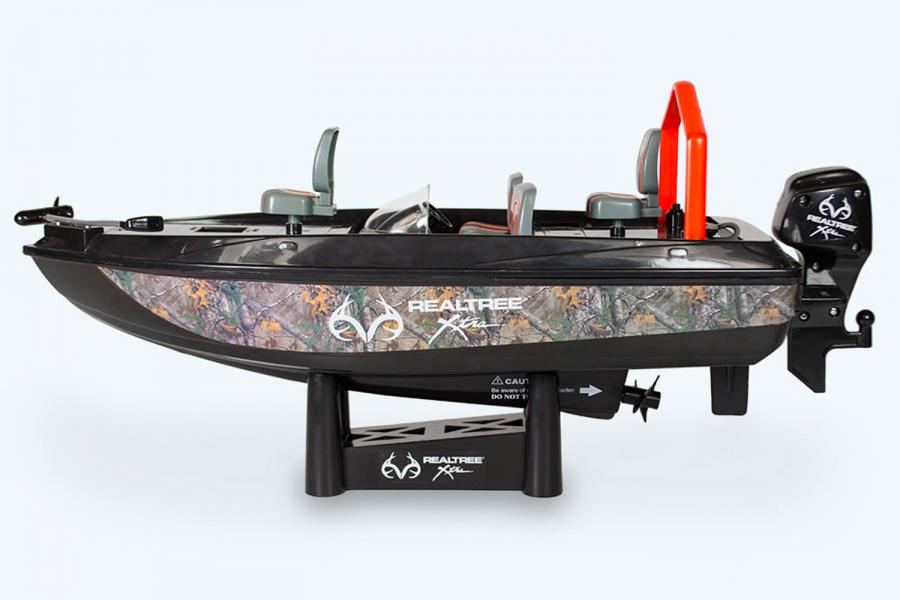 To fish using the fish-catching RC boat, you'll simply troll slowly or keep the boat still in the water. Once the boat's slip bobber shows you that a fish has taken a bite, simply move forward to set the hook, and maneuver that boat back into shore. Then, you can use the telescoping grapple to pick the boat and your newly caught fish out of the water.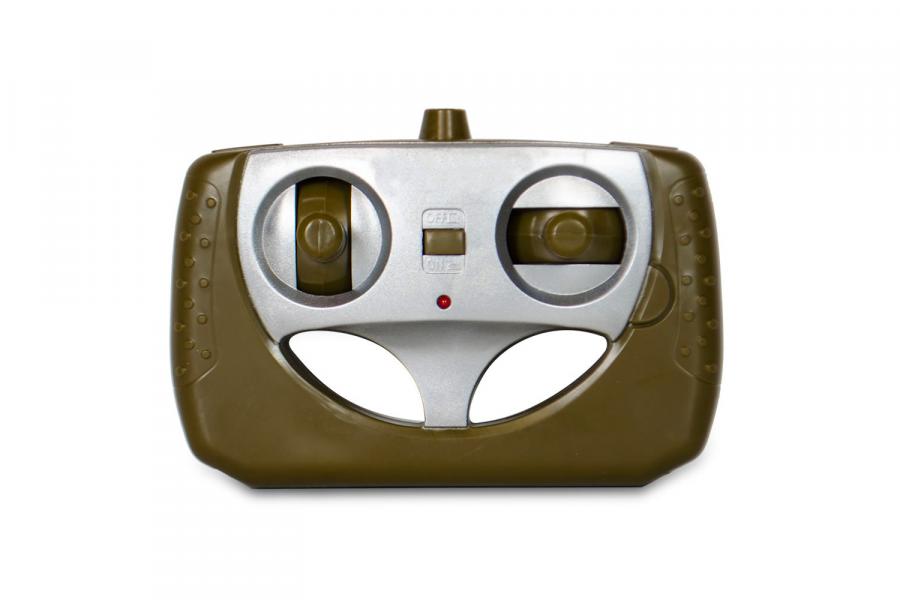 The RC fish-catching boat uses six AA batteries and one 9-volt battery to power the boat itself and the remote. The shop also notes that this remote-controlled fish-catcher lets users troll over certain areas in the water you may not normally be able to reach using a full-sized boat, a net or a fishing rod.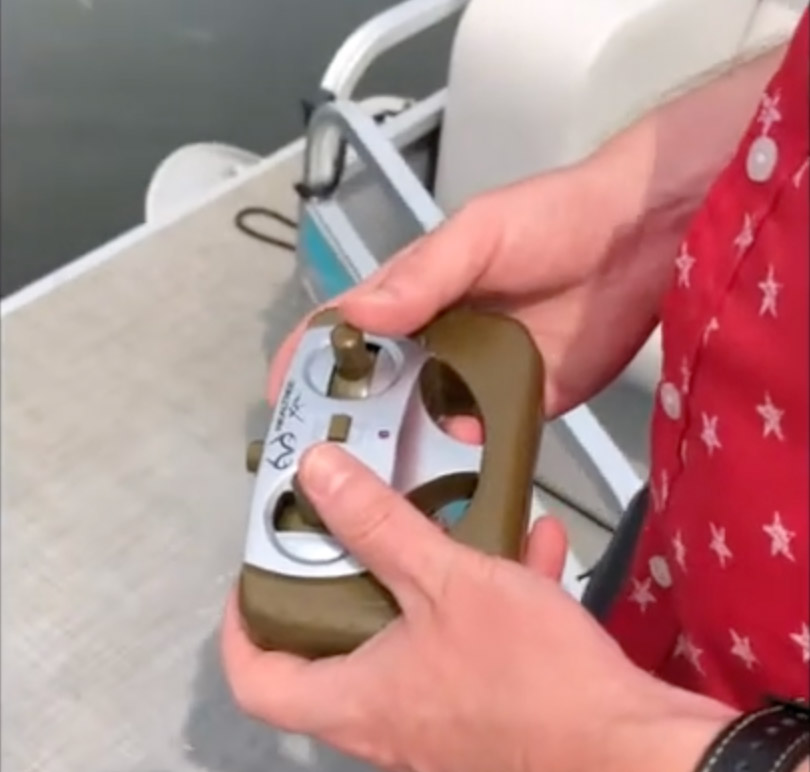 This remote-controlled boat is 17.75 inches long, 5.5 inches wide and about 7 inches tall out of water. The shop says the fish-catching boat can catch fish of up to two pounds, and it even comes with a stand, two fishing tackle rigs, 30 feet of fishing line, three bobbers and a 44-inch telescoping grapple for retrieving the boat and any fish you've caught.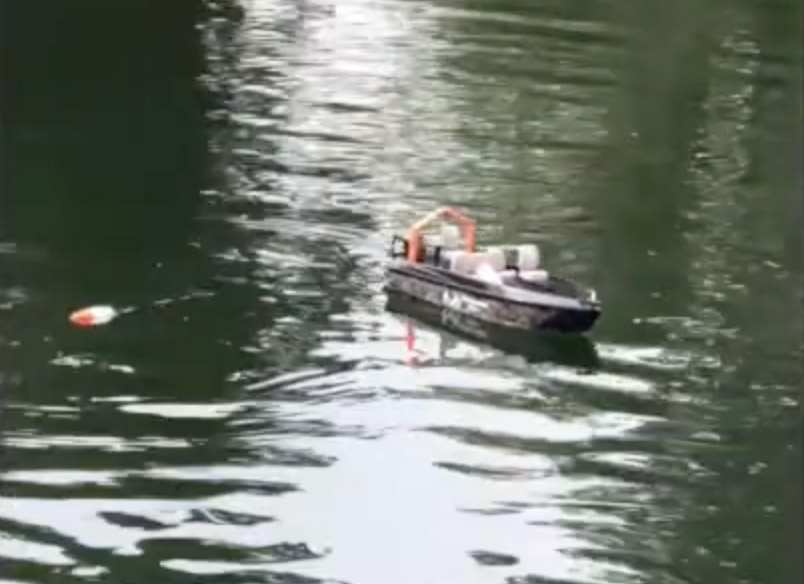 In a five-star review of the fish-catching RC boat, one buyer wrote, "This was probably the best gift I have ever found for anyone in my entire life. I bought it for my future son in law and a little for my daughter. They have had so much fun with it and yes, it catches fish! However, if the fish is too big, it will steer the boat! Lol". Other past features that might be a good pairing with the fish-catching remote-controlled boat include this beer koozie fishing reel, the floating island lake lounge, or this Sea-Doo fishing jet ski that could have you using two tiny boats to catch fish.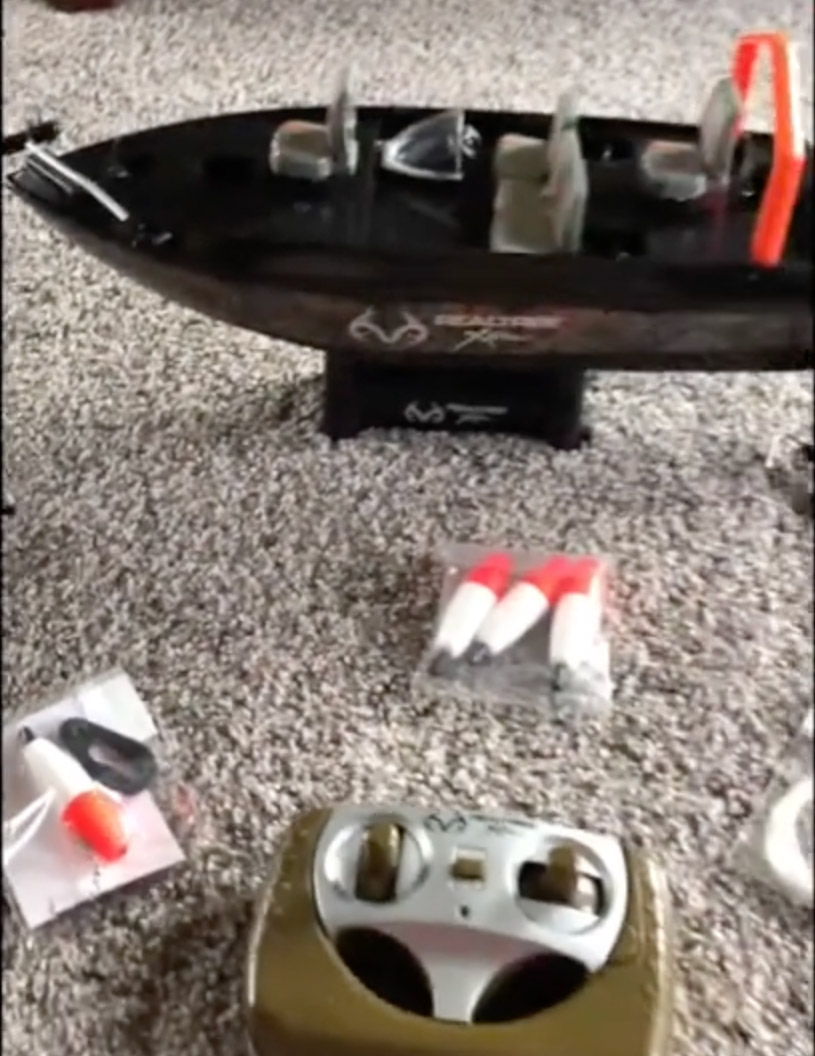 Whatever your plans for the next boating and fishing adventure are, this RC fish-catching boat may just turn into your next favorite way to fish. For one thing, it'll let you sit back and crack a few brews while you catch fish with an RC boat as if it were a video game.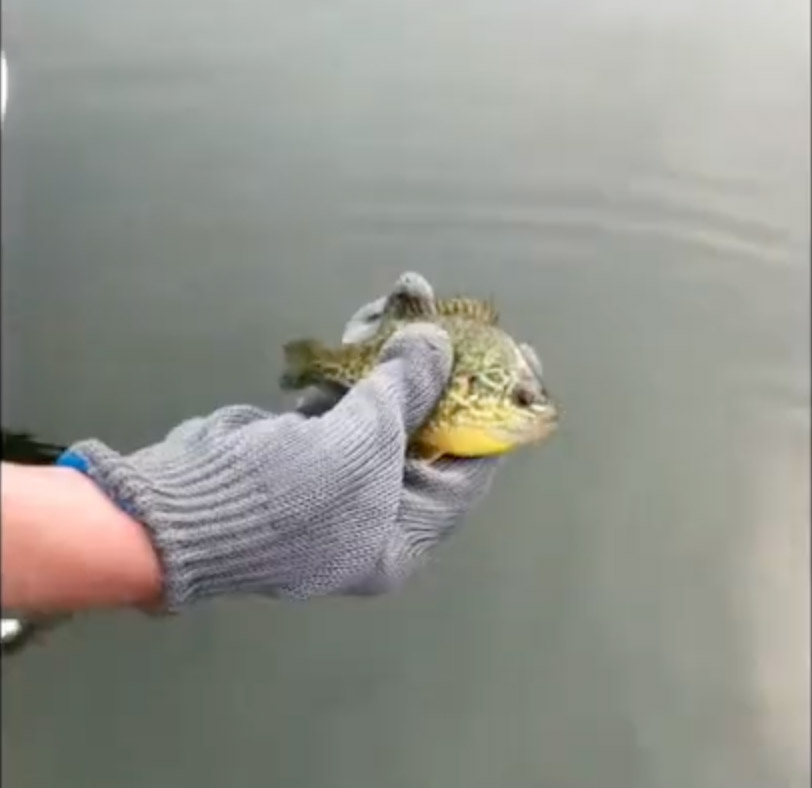 You can snag the fish-catching RC boat from their website for around $60 bucks!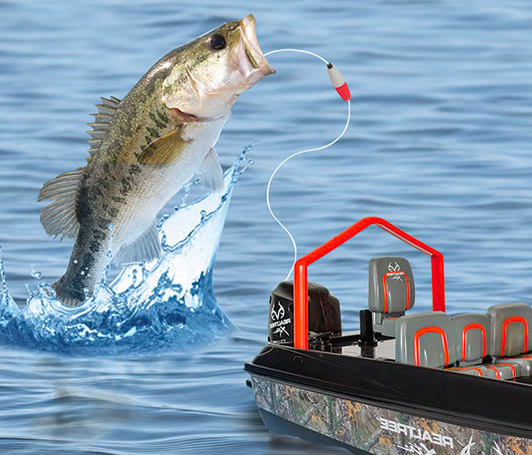 Check out the fish catching RC boat in action via the video below!
Subscribe To Our YouTube Channel