Sea-Doo Now Makes a Fishing Jetski With Dedicated Fish Cooler, GPS, and Fish Finder
By Ryan on 06/28/2021 11:35 AM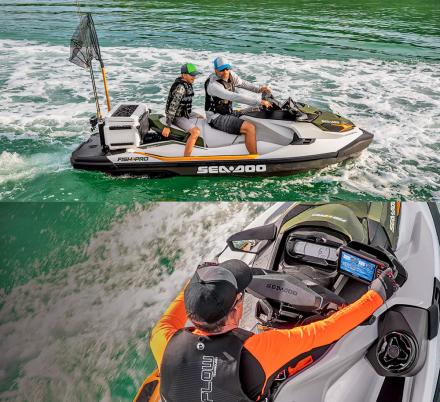 I can't say I've driven a Jetski more than once in my lifetime, as I just didn't think I was worthy of such power between my legs. I'm more of a canoe kind of guy. But for those of you that love fishing, and loving jetskiing, Sea-Doo has just come out with a new fishing pro personal watercraft. It has a dedicated fishing cooler to store your caught fish, an integrated GPS, and fish finder, and more.
If the Ultraskiff 360 personal fishing boat is just a little too slow for you, I think the Sea-Doo fish pro will be right up your alley. When you're looking to take a solo fish outing (with maybe 1 other person), there's no need to take a giant boat with an outboard motor anymore. Jetskis were mostly left to the frat bros, and Kenny Powers, but with Sea-Doo releasing a personal watercraft designated just for fishing, it may just help to change this stereotype away from just being an annoyance for boaters.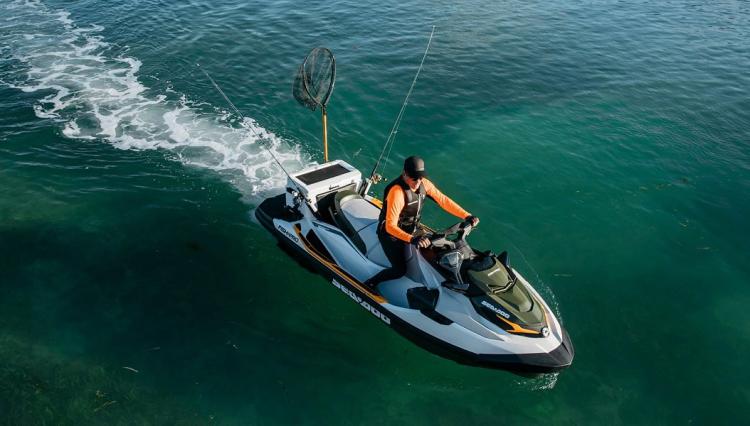 On the back of the watercraft there's a built-in 13.5 gallon cooler which is said to be for storing fish, but will more than likely be used to store beer. Since, who really goes fishing without a cooler of beer? The top of the cooler has a recessed work surface, and on the sides are four innovative rod holders to keep them out of the way when moving around or to hold a fishing net. There's also trolling slots for your poles, as well as a tackle box and a bait storage area.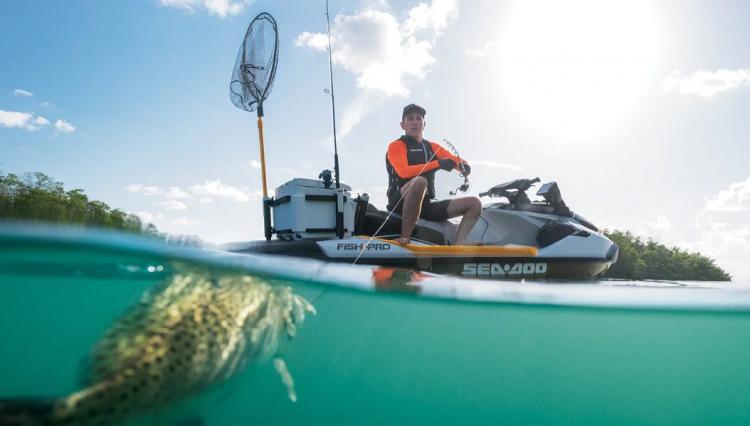 An integrated top of the line Garmin fish finder and GPS allow you to navigate easily to any fishing spot, and find fish quickly with the CHIRP technology. It uses a Garmin Echomap Plus 62CV Fish Finder that's integrated to the right of the front screen for easy visibility while driving and trolling.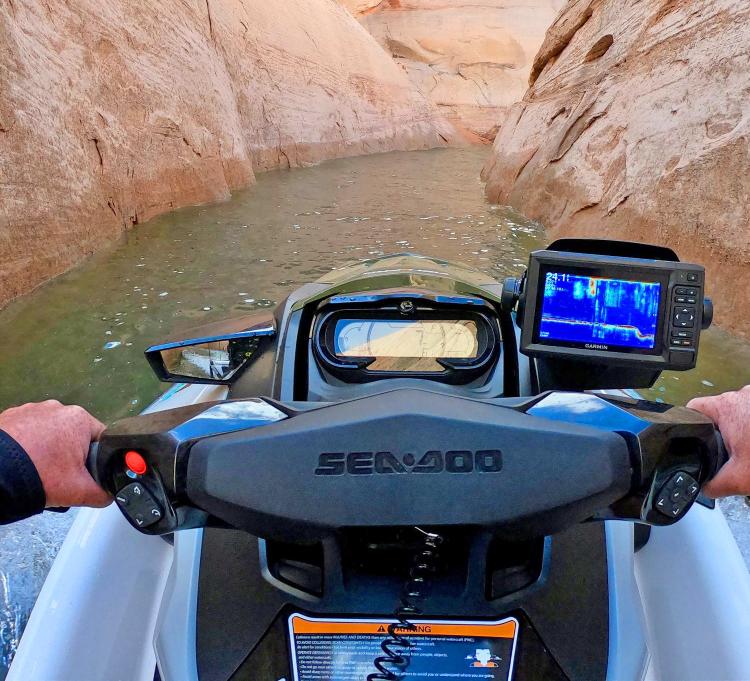 An optional sound system can be built into the watercraft for high quality tunes while you ride, fish, and troll. The watercraft has a seating capacity of 3 riders with a 600 lb capacity, comes in white and green colors, and has a total of 40.6 gallons of storage capacity.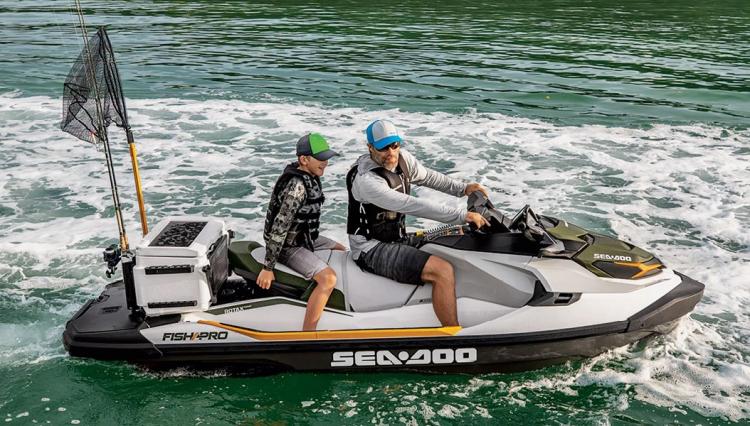 The fishing jetski is powered by a 1503 NA motor with a naturally aspirated intake system, a closed-loop cooling system, an electronic iBR reverse system, an intelligent throttle control system, along with a D-Sea-BeI exhaust system. The engine takes in standard 87 octane fuel.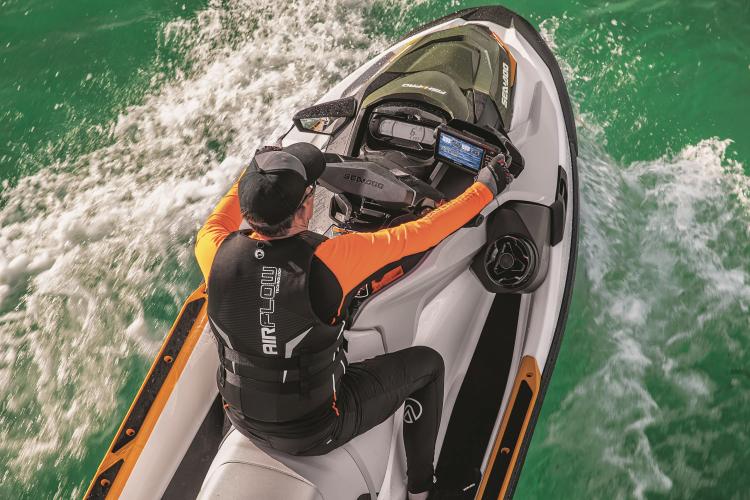 The Sea-Doo Fishing Pro jetski also features a fishing bench seat for comfy seating while your rods out, an angled gunwale footrest for increased comfort and stability, and an extra 11.5 inch rear platform for extra space for boarding and maneuvering. Use the slow trolling mode for stable and slow trolling, a watertight storage box for storing your essentials that need to stay dry, and an extra large front access storage area for storing everything else. Check out the Sea-Doo fishing pro dedicated fishing personal watercraft in action via the video below.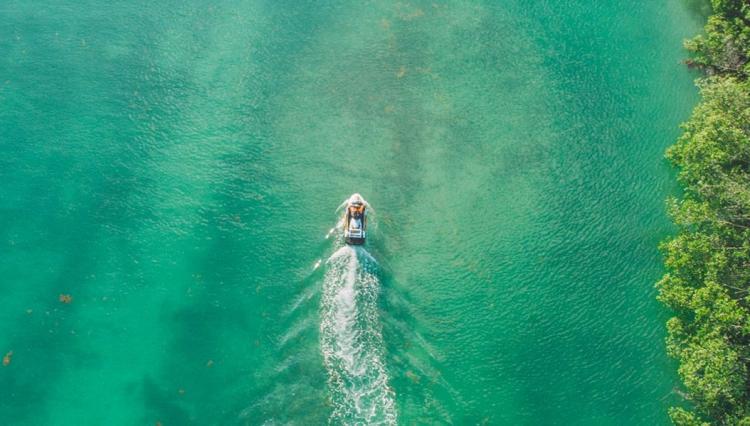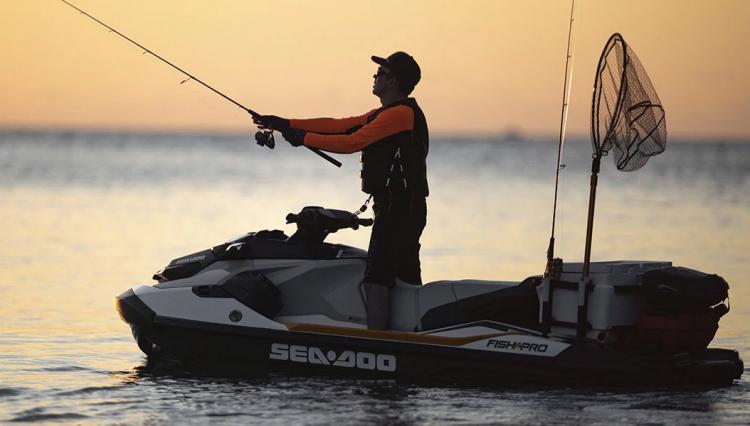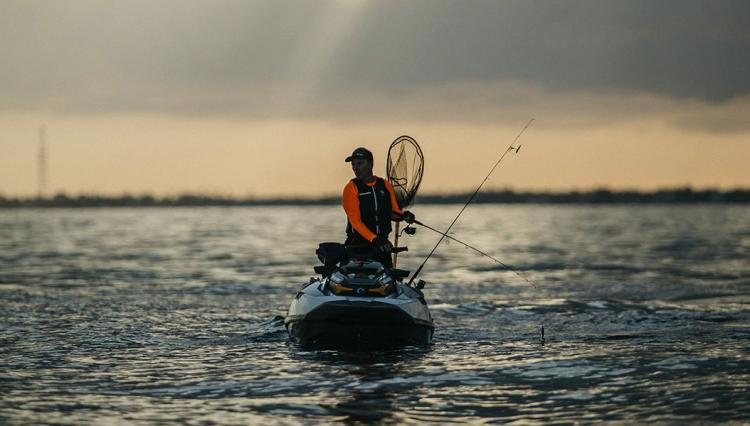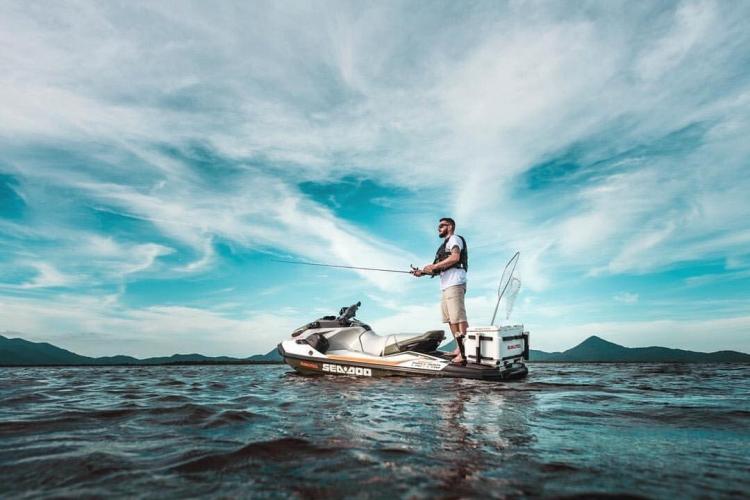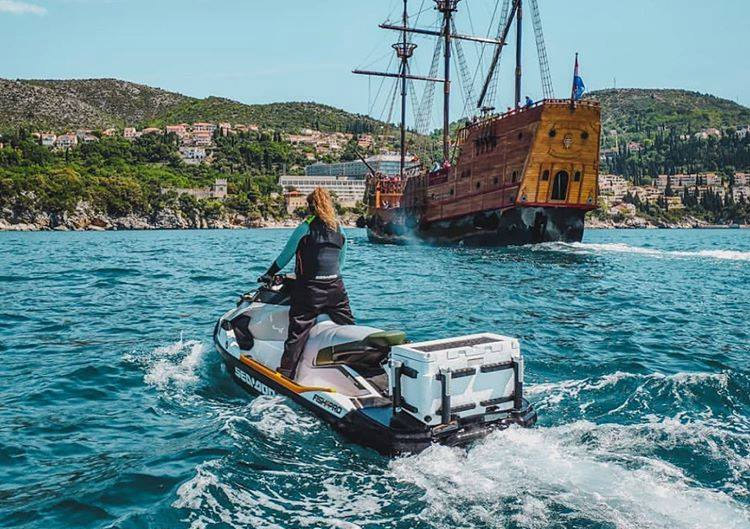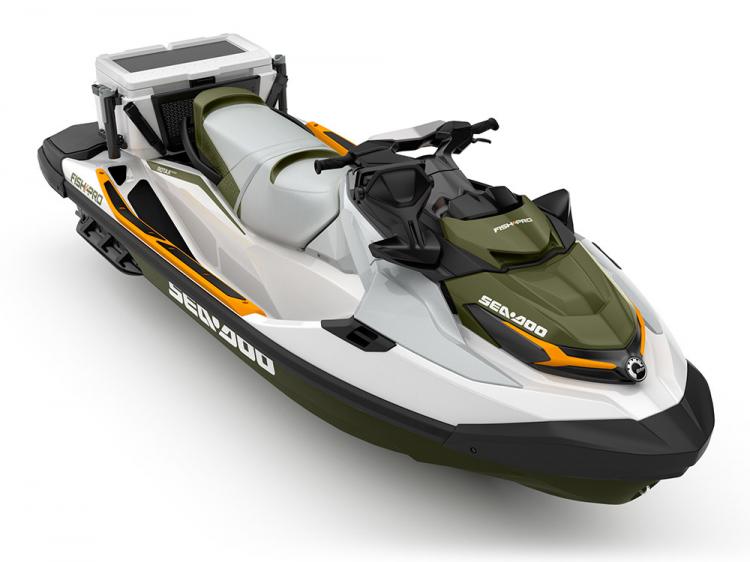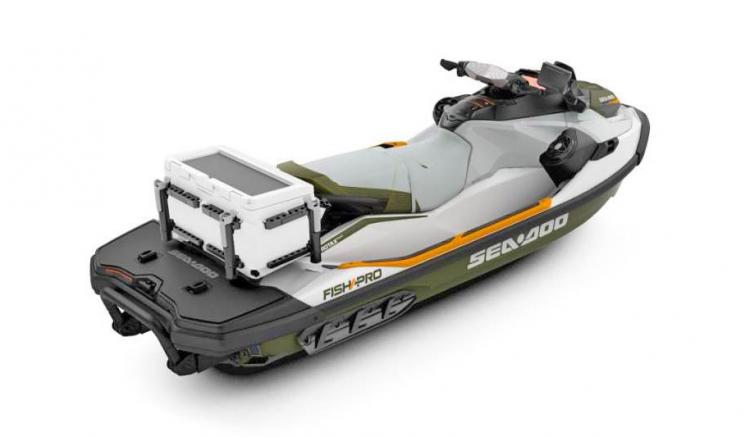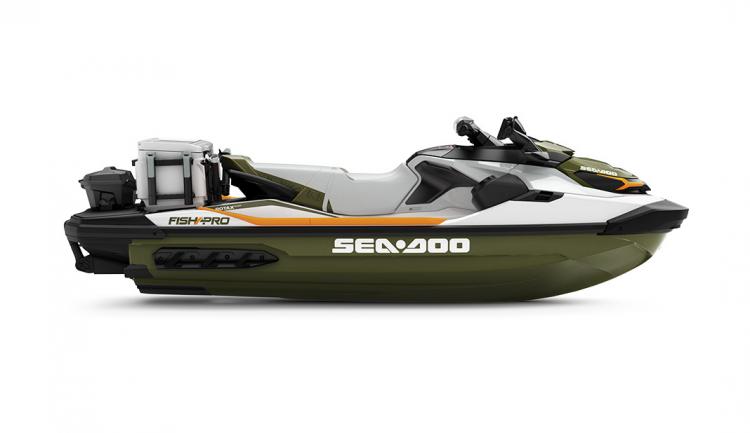 Subscribe To Our YouTube Channel