The Voyager Is a 3-in-1 Lawn Chair, Cooler, And Backpack For Your Craziest Sitting Adventures
By Ryan on 05/06/2020 2:24 PM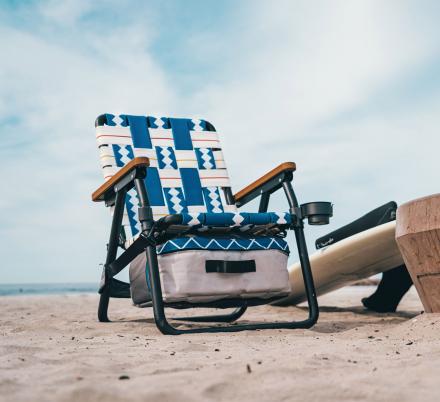 When you think about it, there has really been no innovation within the lawn chair industry, unless you count those zero gravity chairs that make it seem like you're sitting on a trampoline. Well, someone's been thinking about a new lawn chair design, and it's these people at PARKIT, and it's called the Voyager. It's a new lawn chair designed for the adventurous type, and it's a 3-in-1 chair that doubles as a cooler, and triples as a pack. It's got the same classic look to a lawn chair, but for some reason, I think I'd become instantly cooler when sitting in it. Not only because you'd be sitting on a cooler, but it just looks cool!
The Voyager adventure lawn chair is designed not only for better posture and a more natural sitting angle, but it's also made from super high-quality and durable materials. An insulated cooler with welded seams that sits below your bum, which can keep your drinks cold for 8+ hours. The cooler contains extra pockets for storing your personal items, and can also be detached for use without the chair.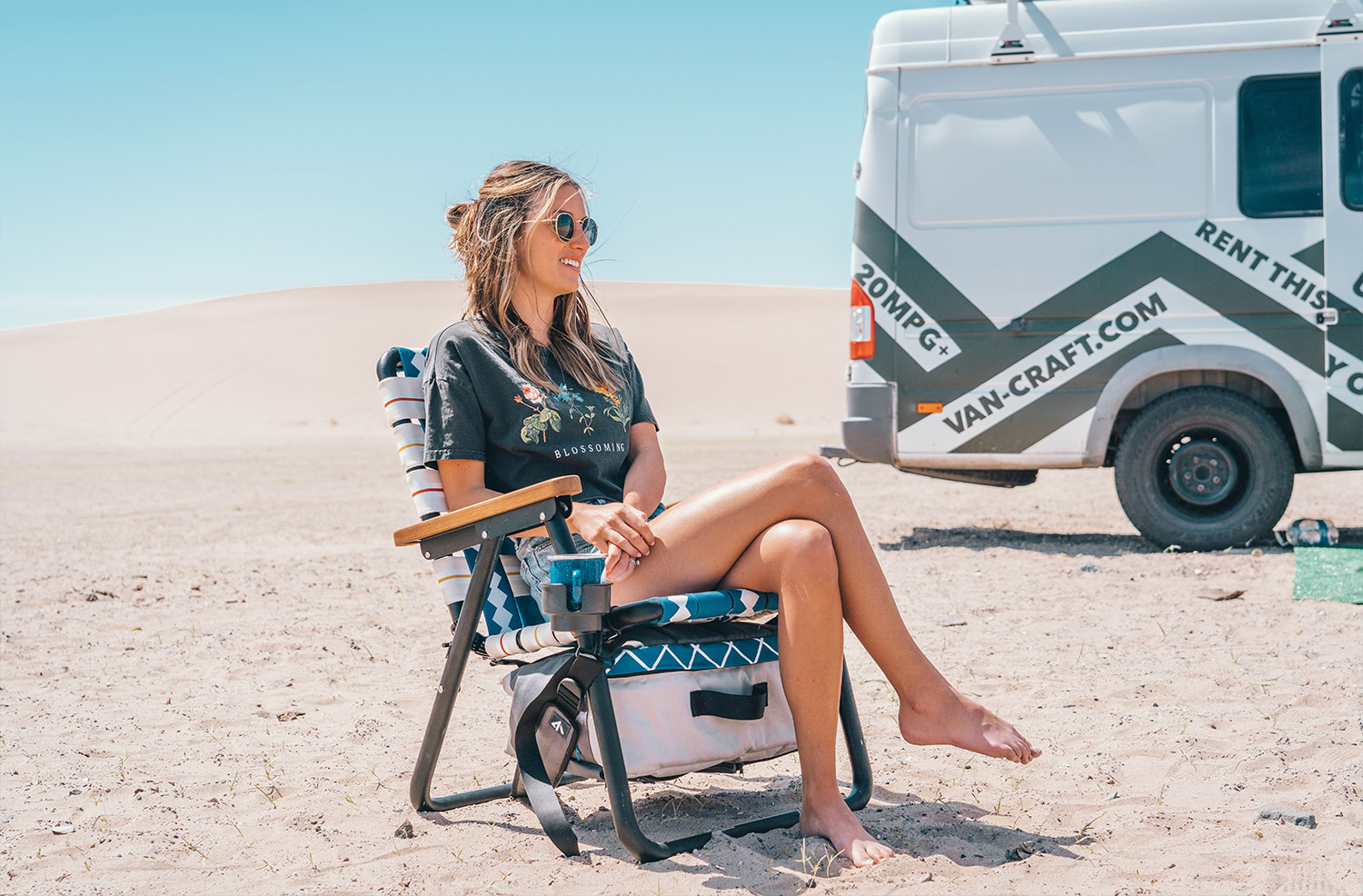 A carry strap on the chair allows for easy hauling to and from your base camp, with either an over-the-shoulder haul, or a backpack type haul by going around the front of your body. The frame is made from super strong yet lightweight aircraft grade aluminum, and the armrests are made from eco-friendly bamboo that add extra style points to the chair. The main fabric of the chair is then made from NuCore polyester fabric that's super soft and super strong.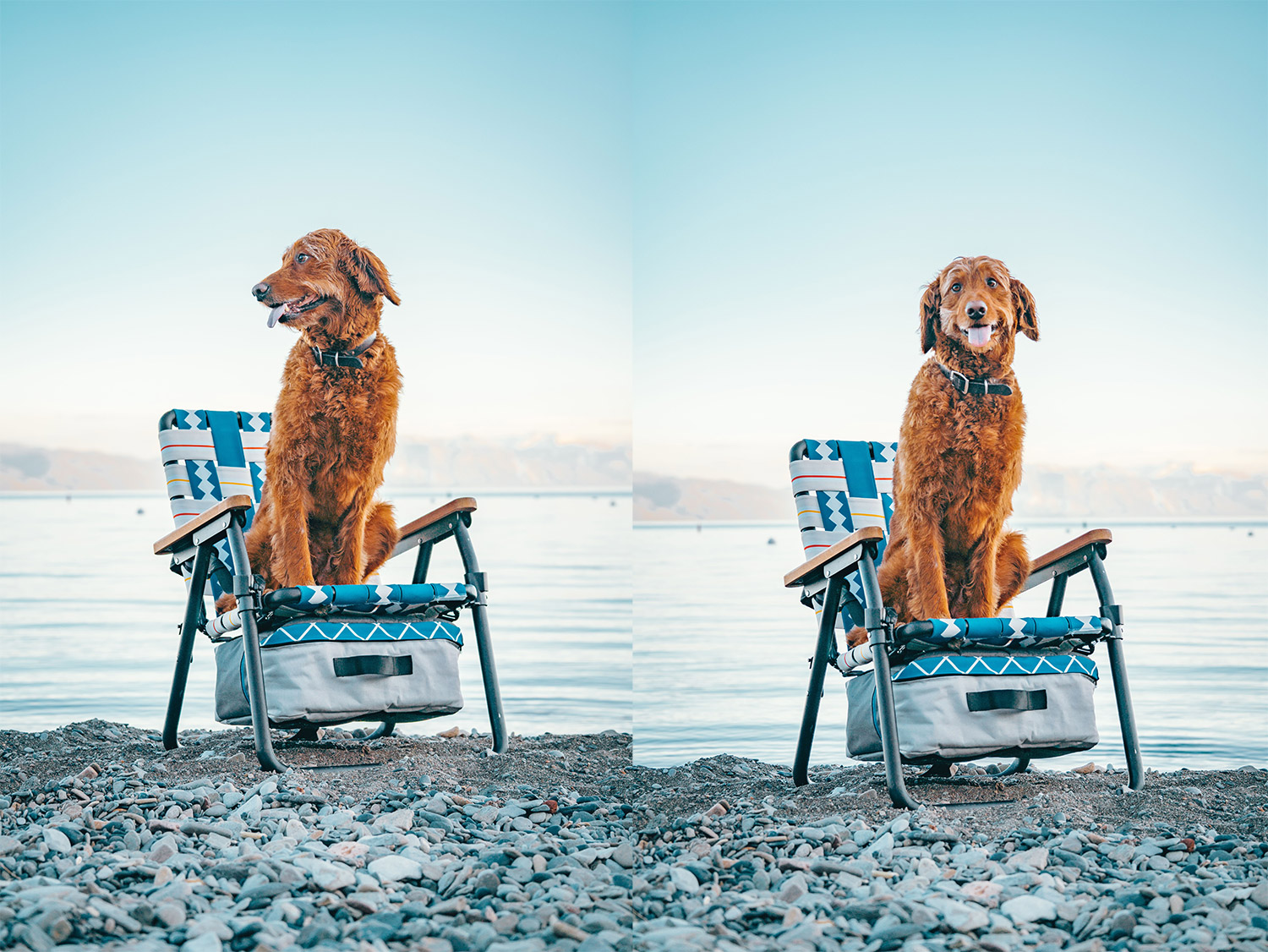 What would an adventure chair be without an integrated cupholder, as yes it's got that too! The cupholder is interchangeable depending on if you want your drink on the left or right side of the chair. It works great for cans, bottles, coffee mugs, canteens, and more.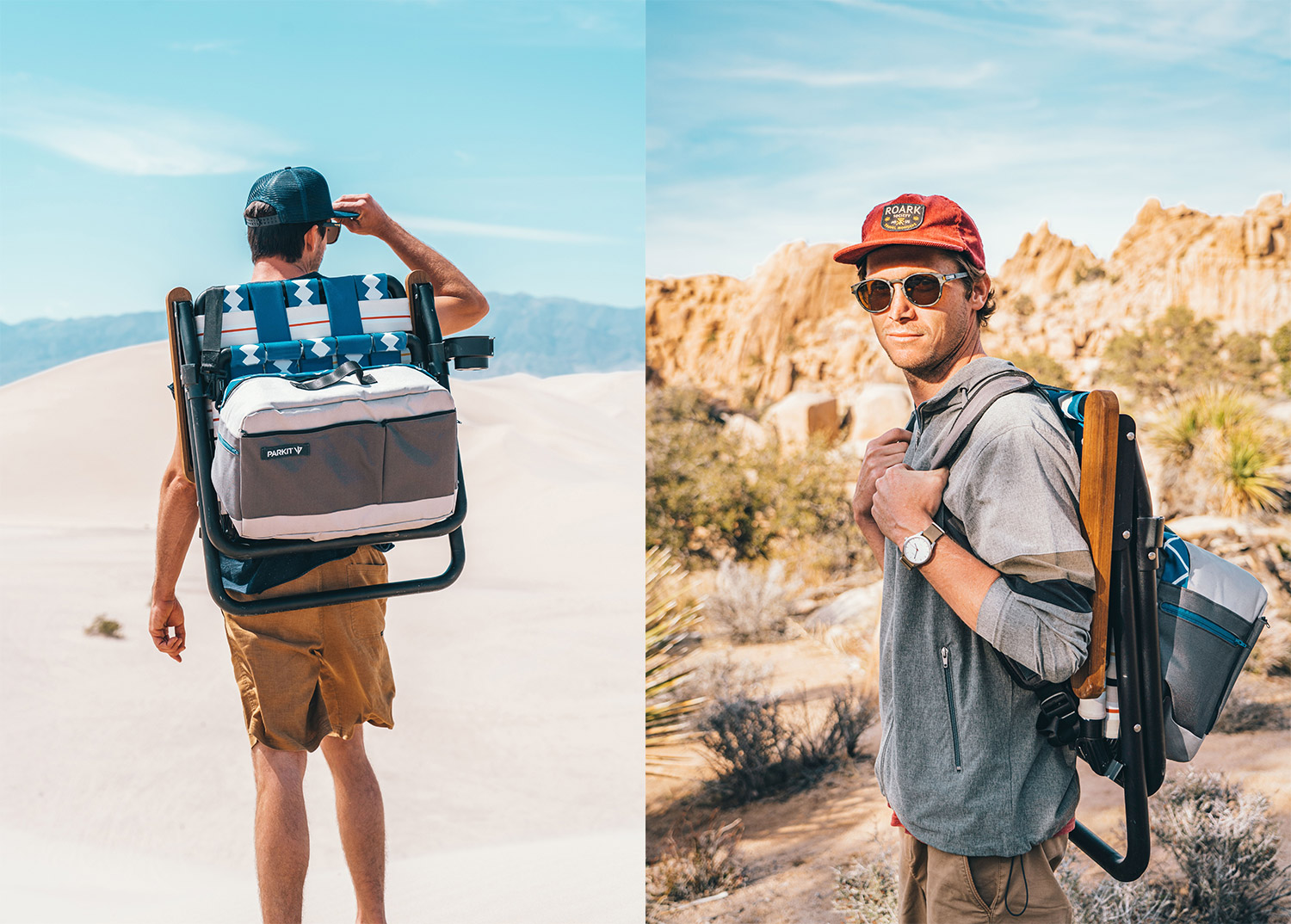 Check out the Voyager 3-in-1 adventure lawn chair and cooler in action via the video below.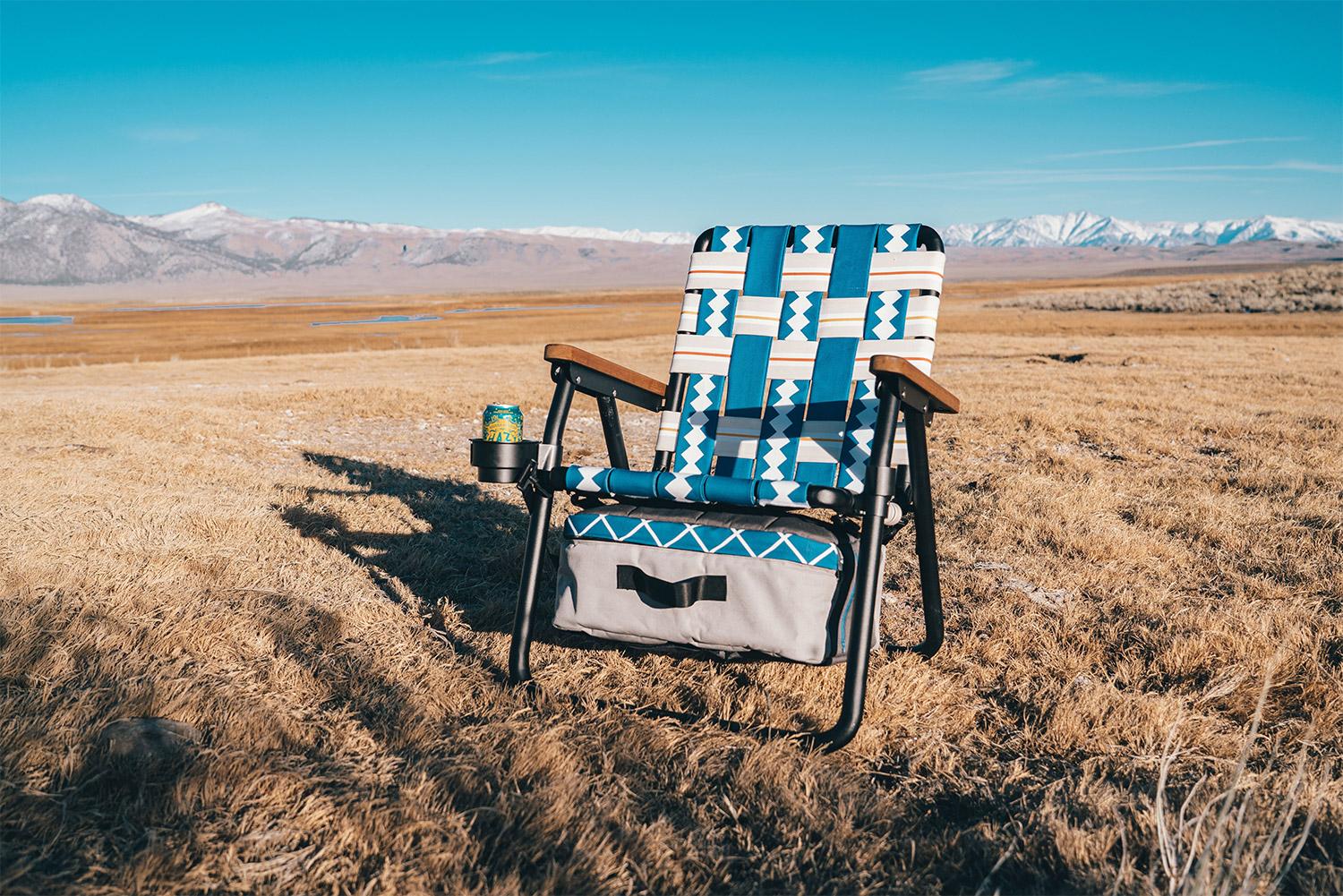 The Voyager 3-in-1 adventure chair is currently in a funding phase on Kickstarter with an estimated delivery date of March 2021, so go reserve yours now.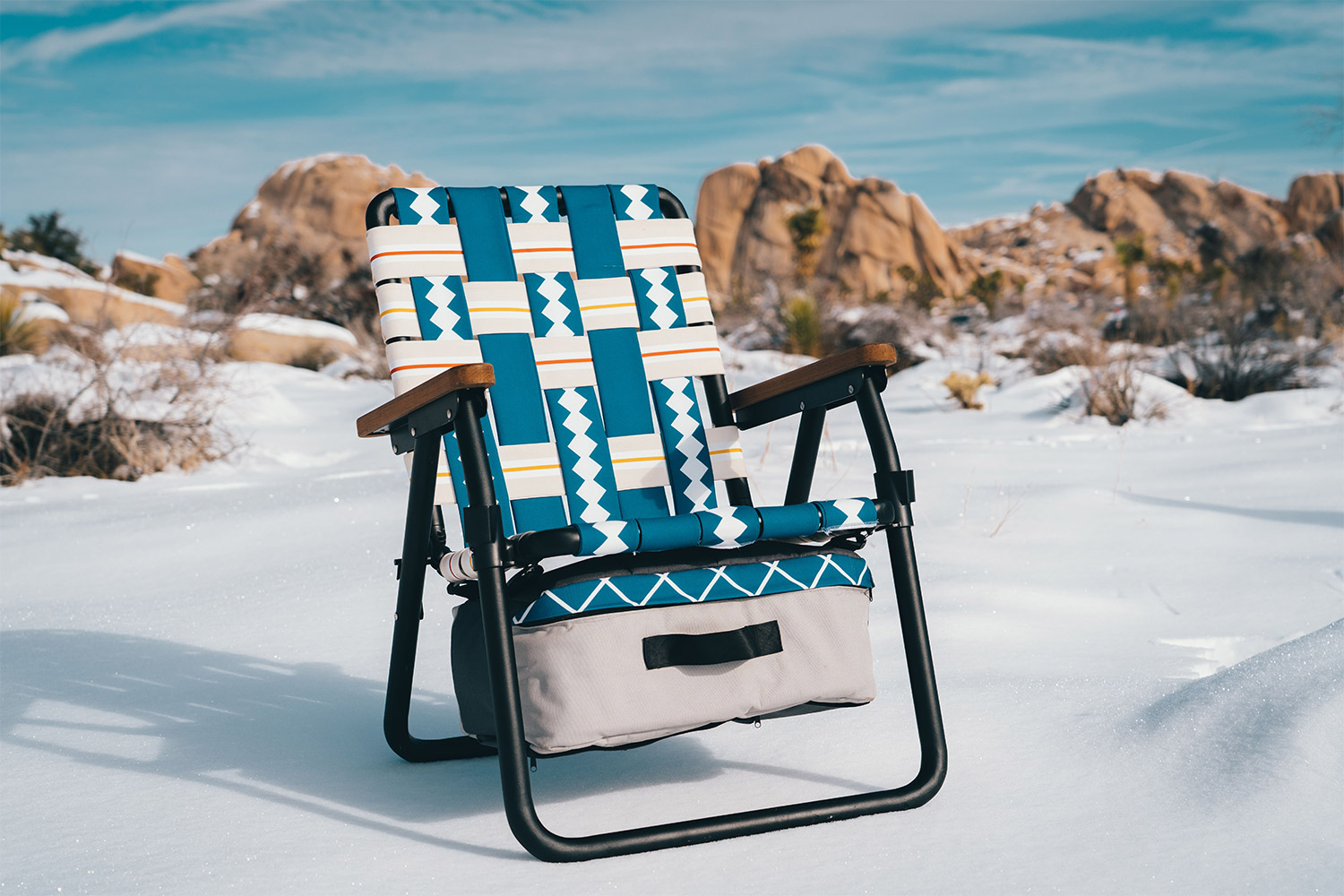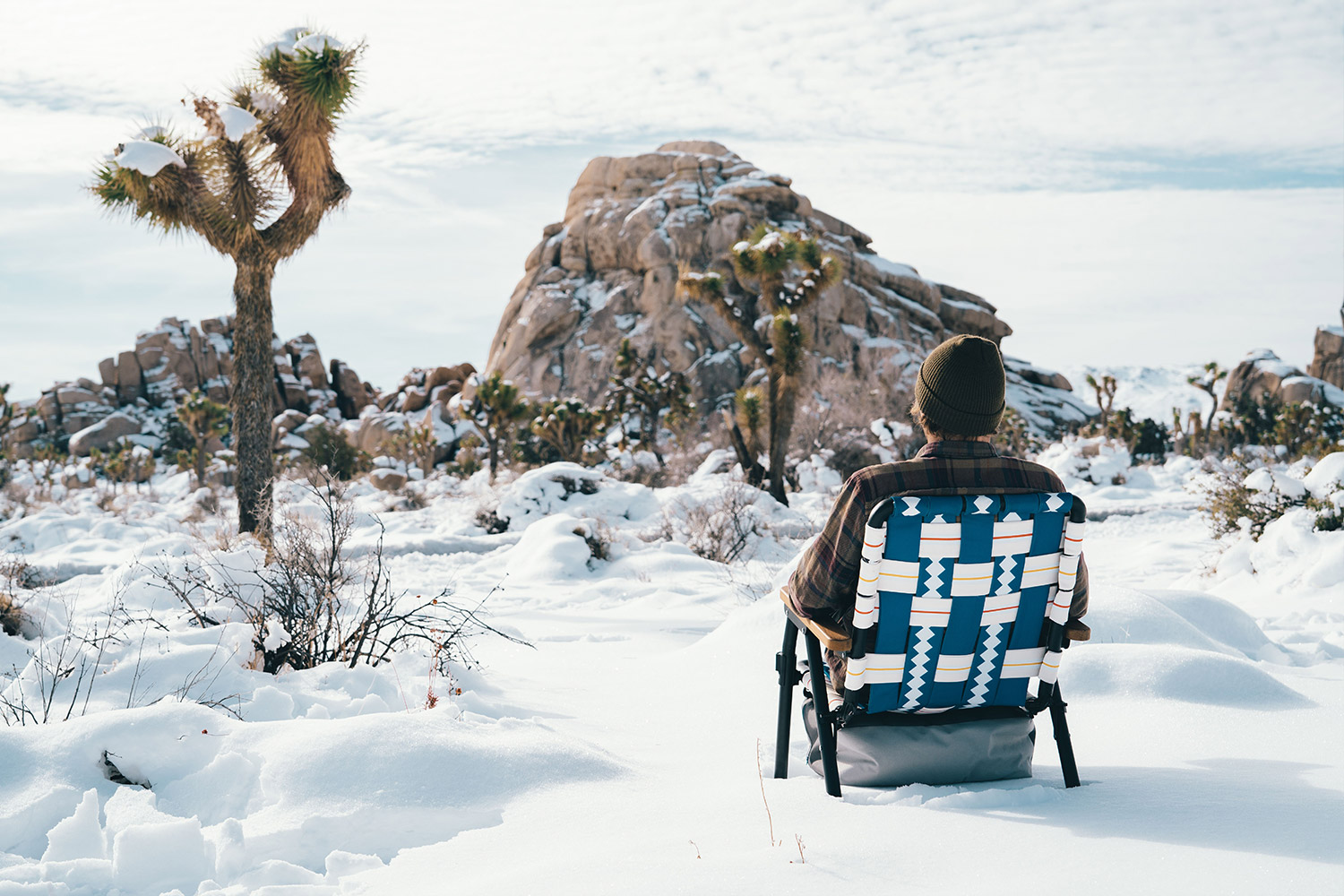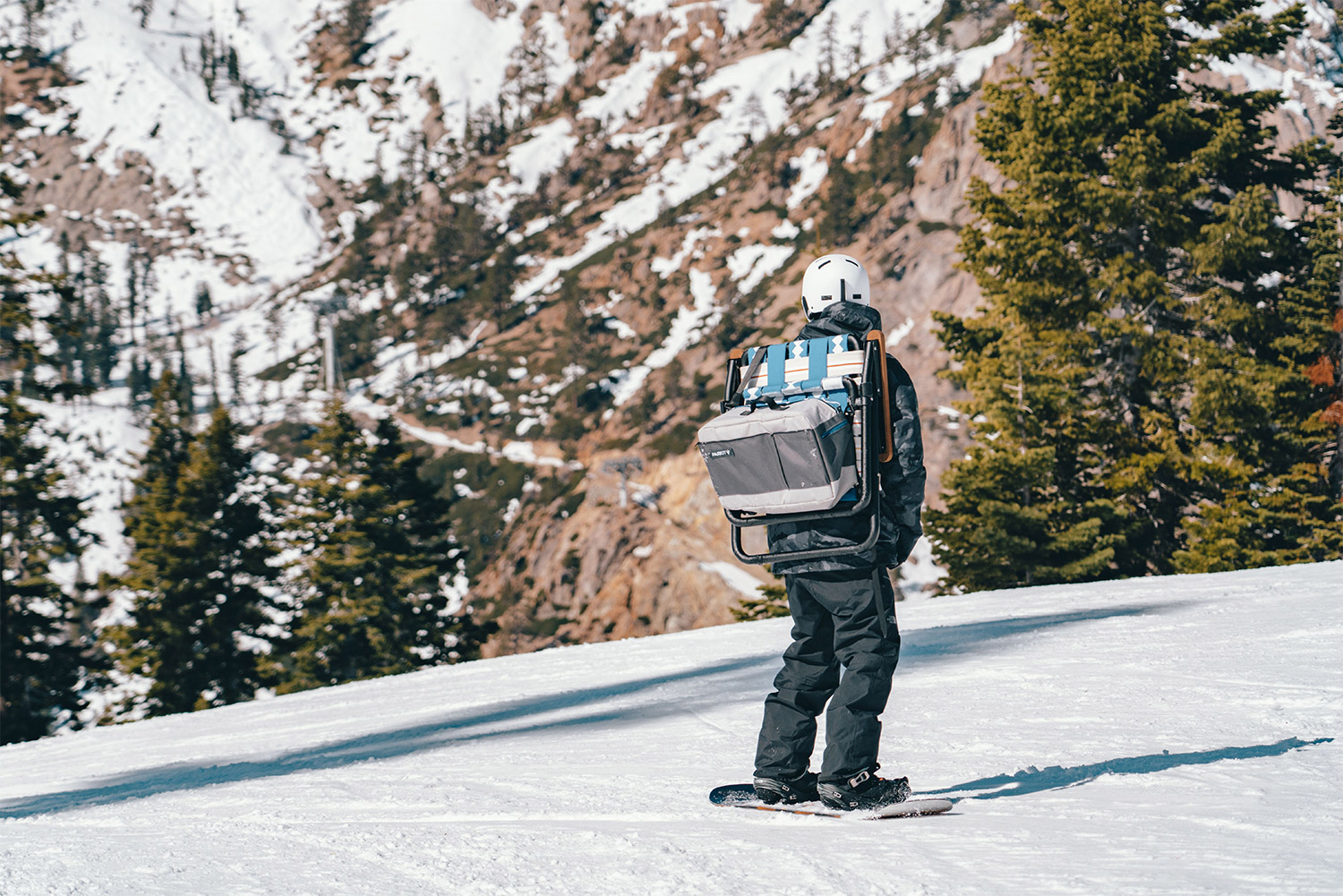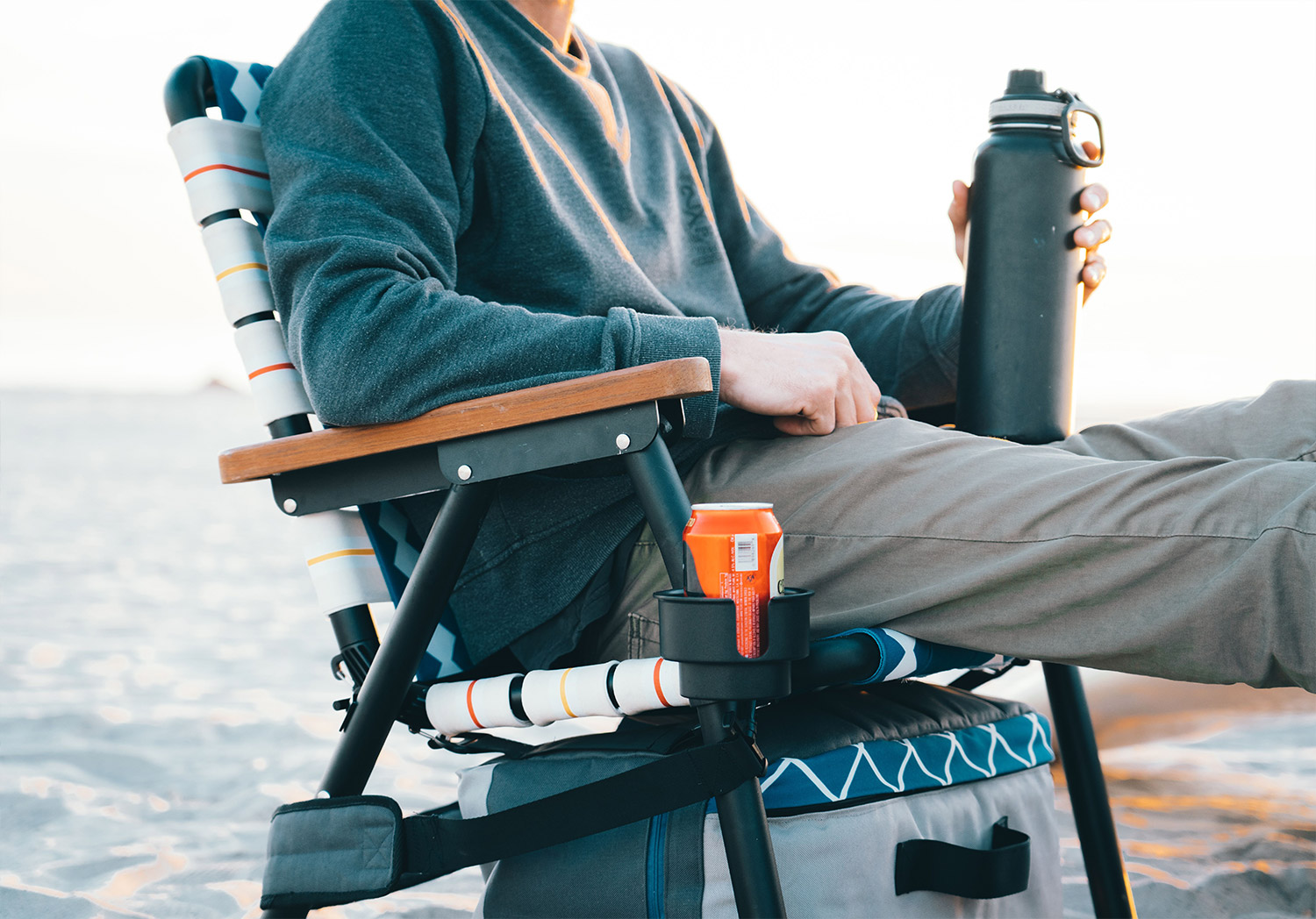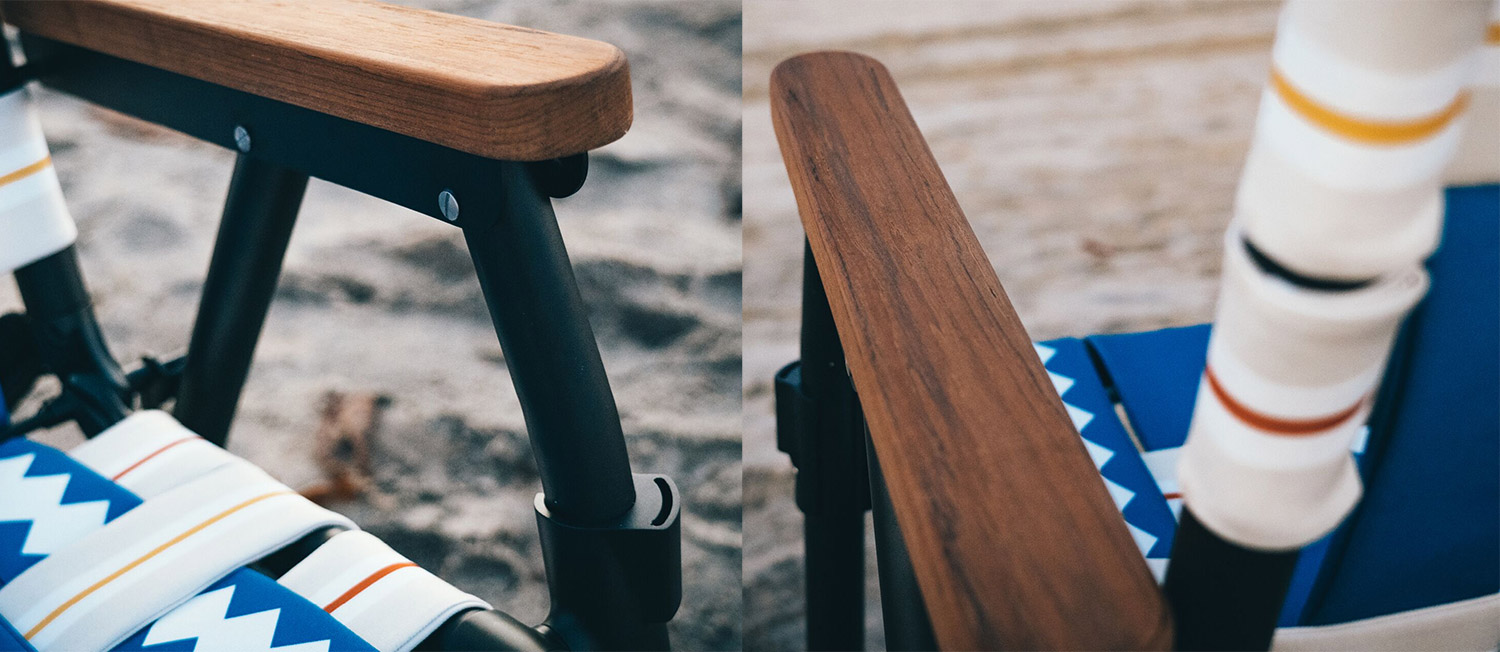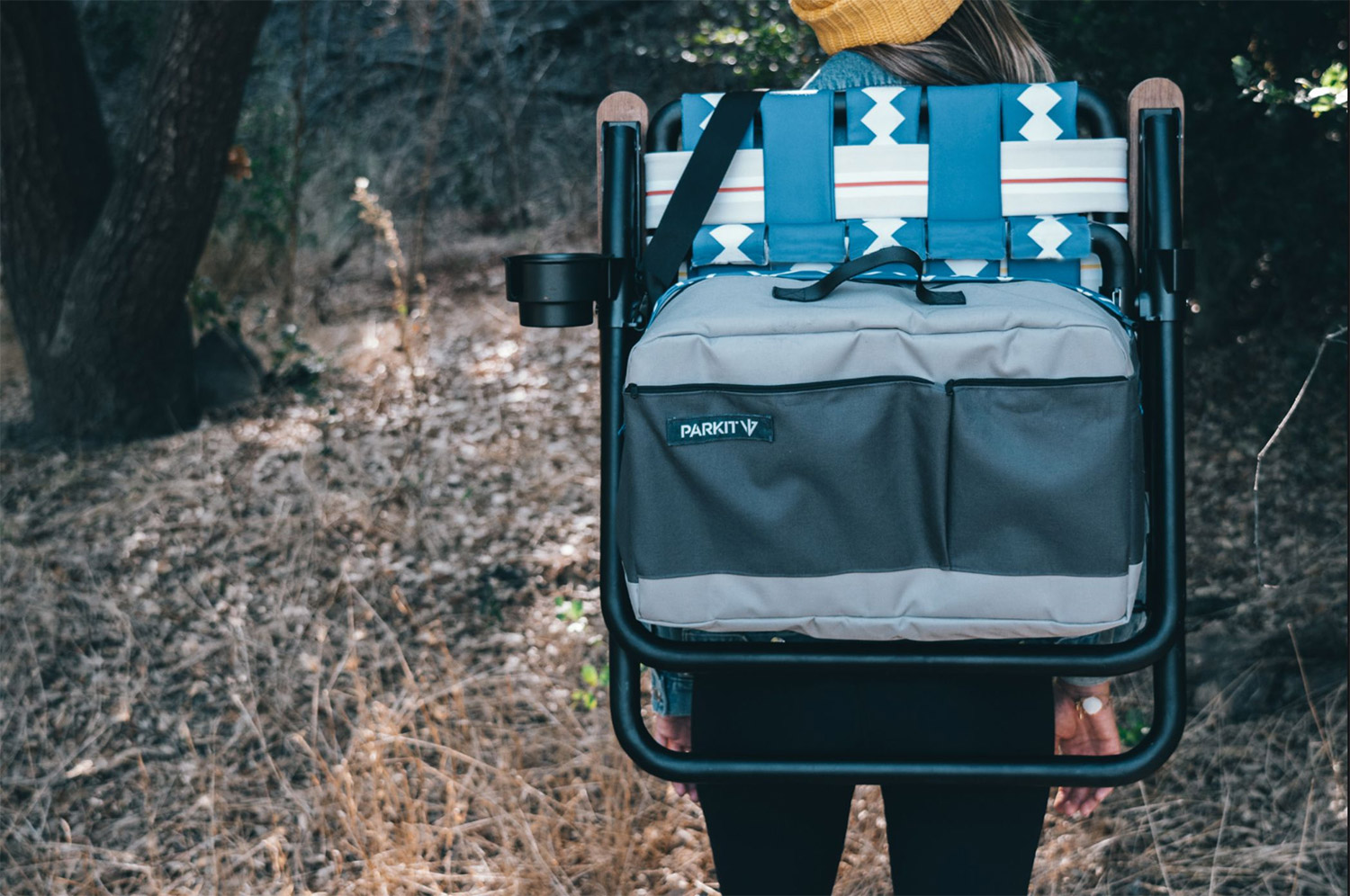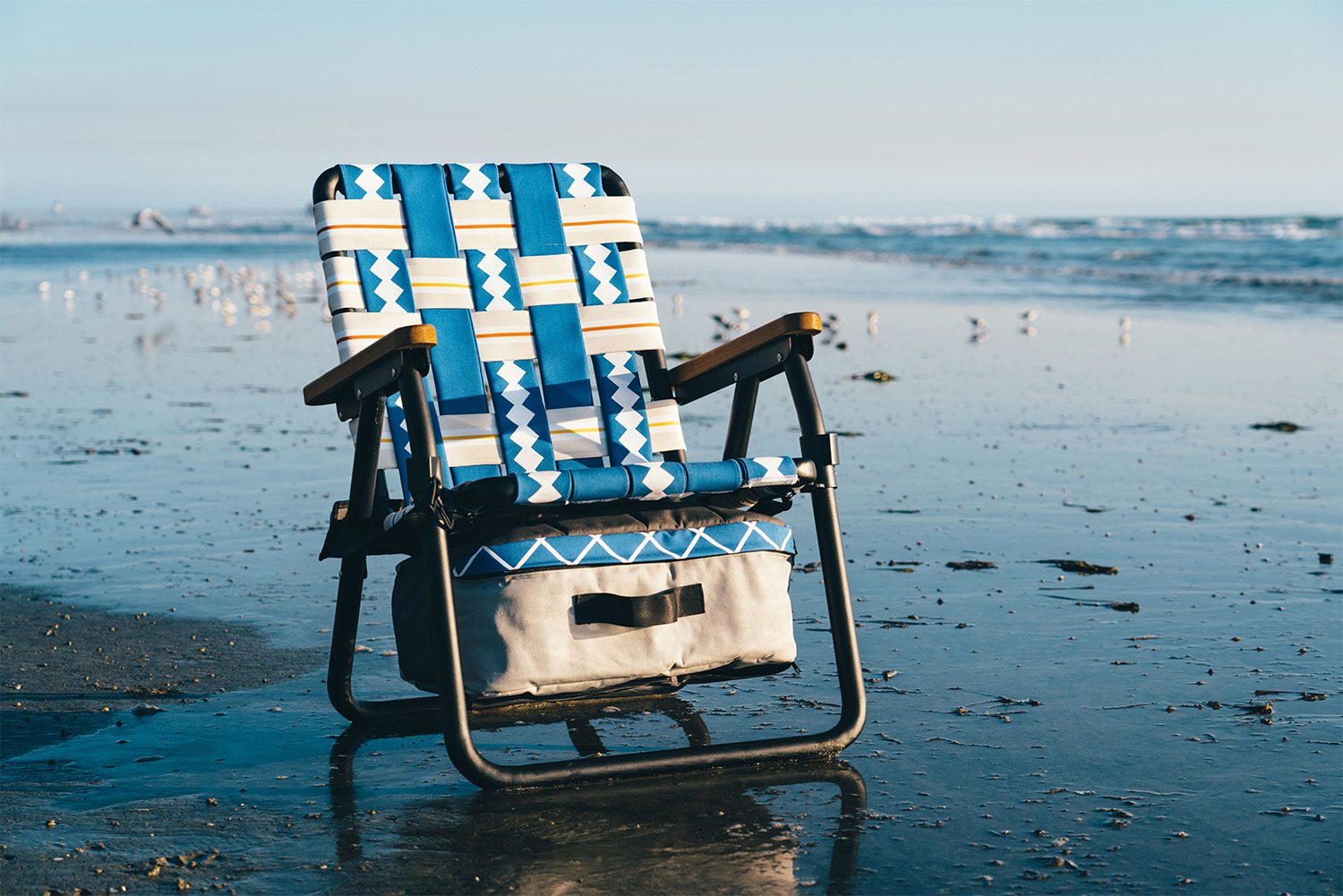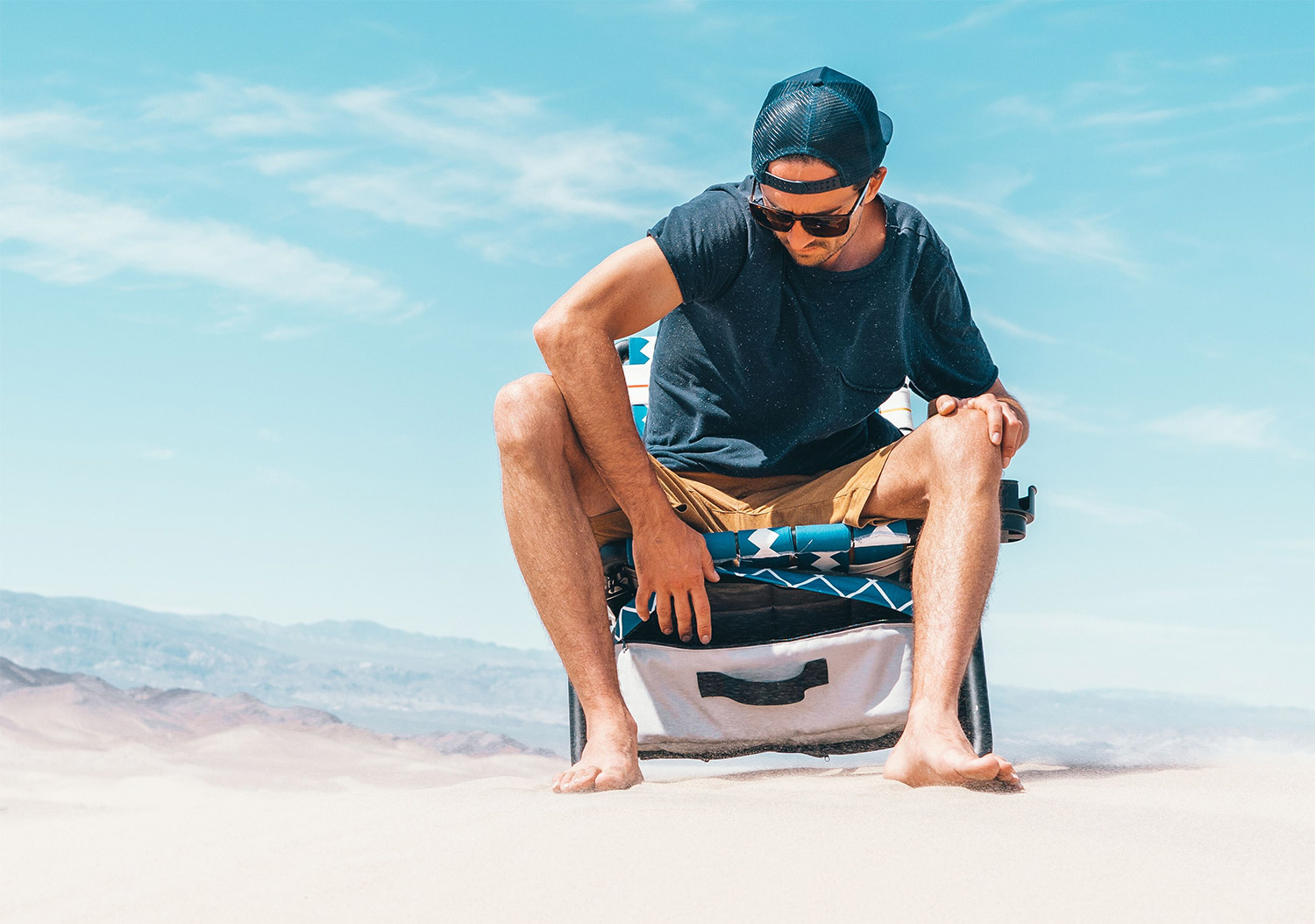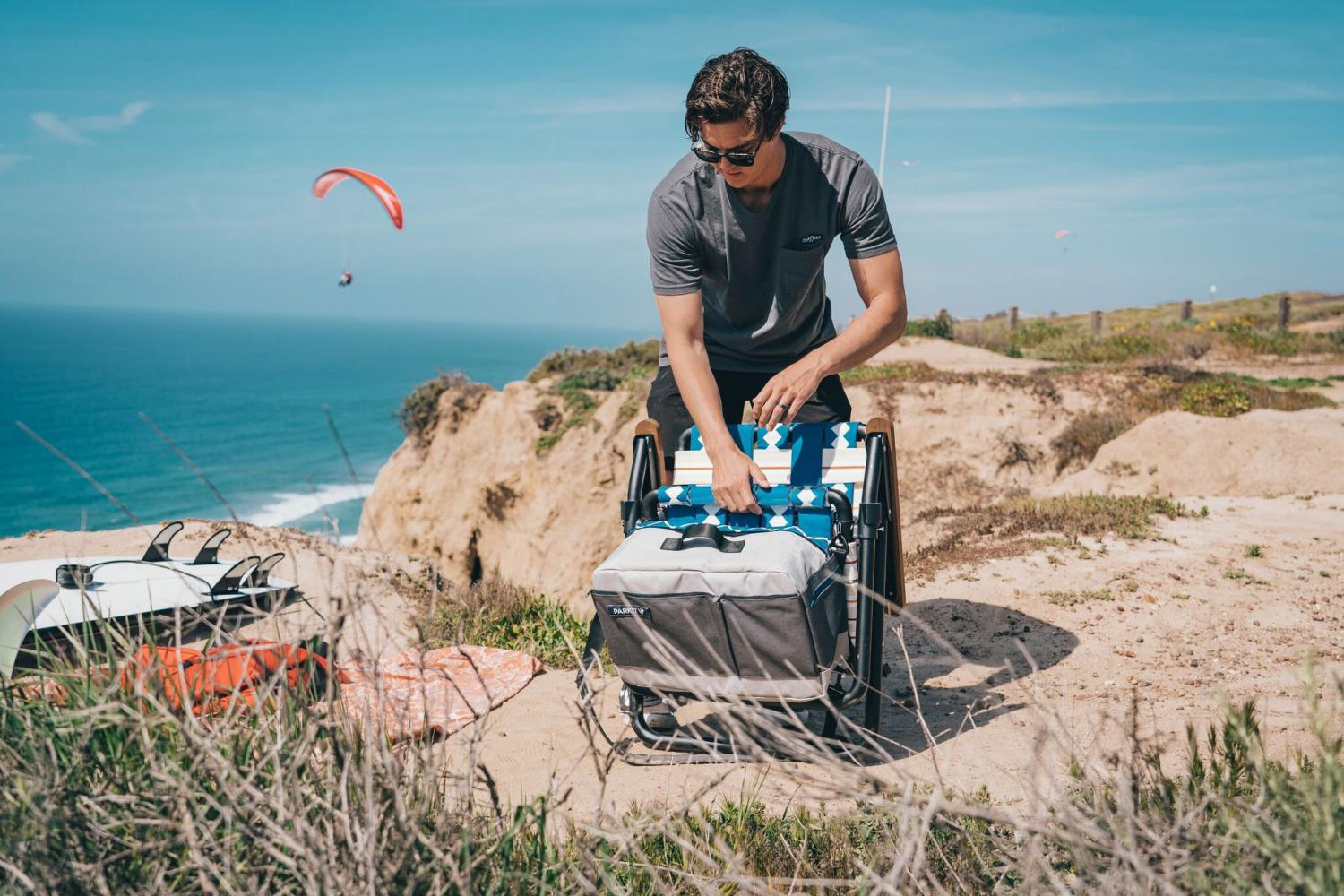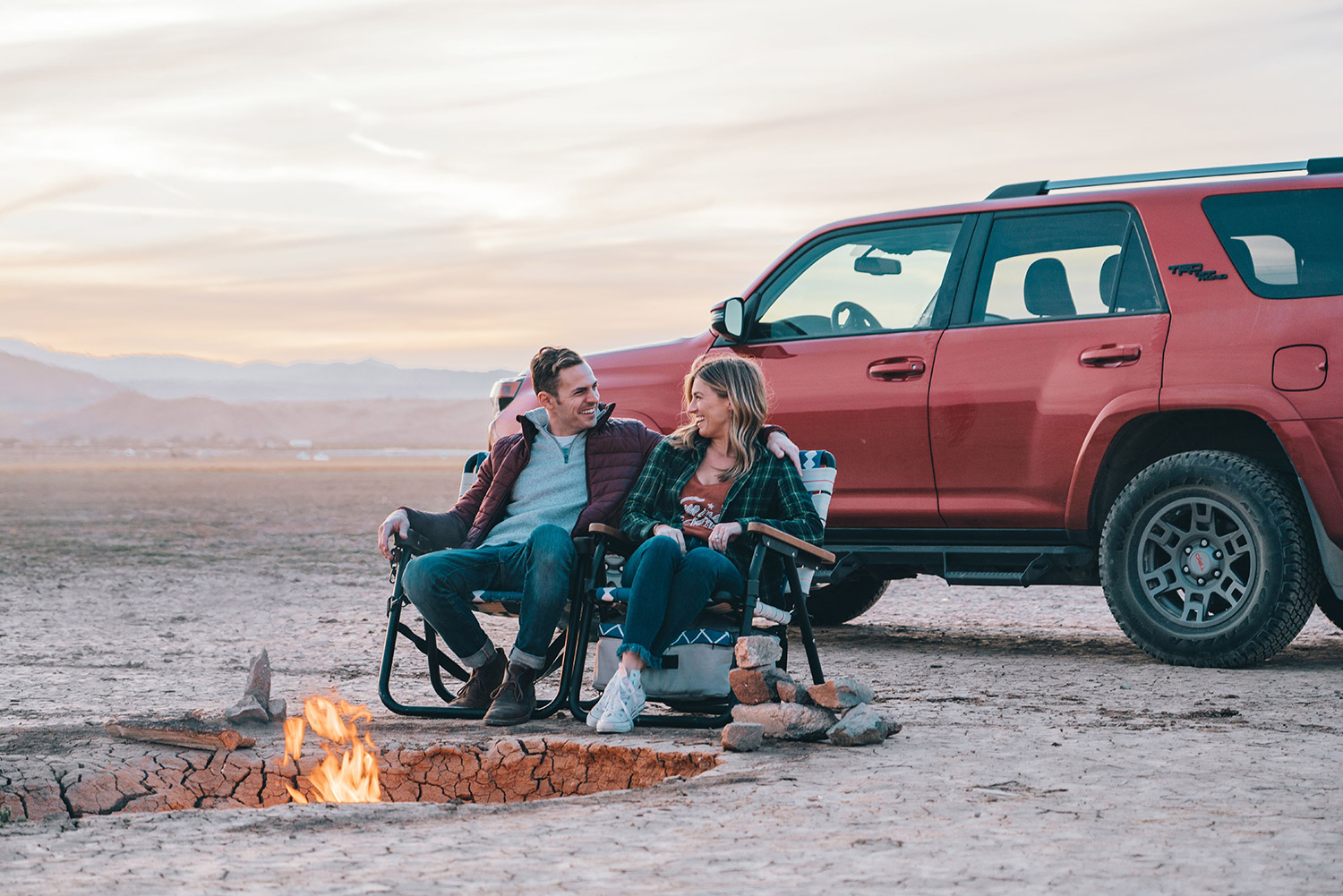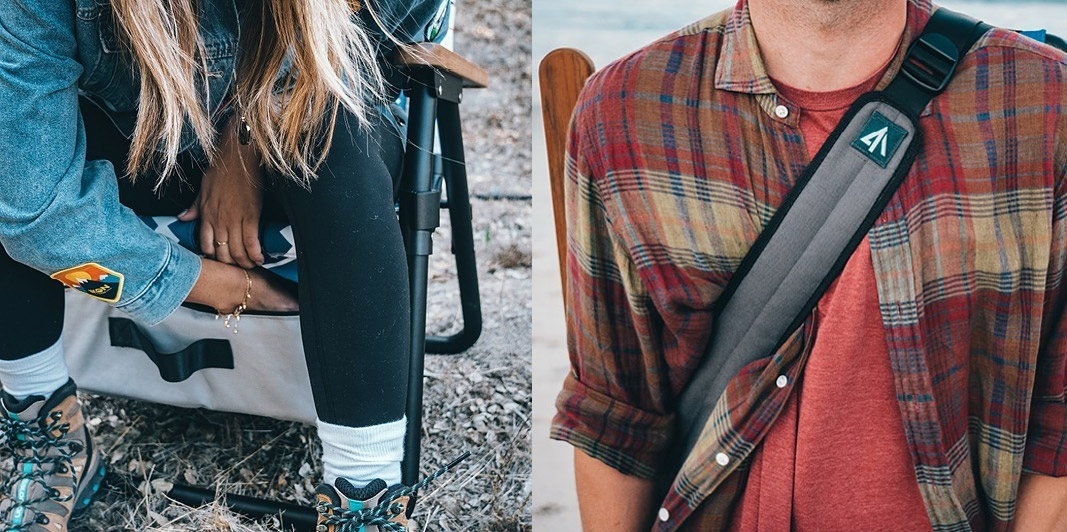 Choose between a few different color choices: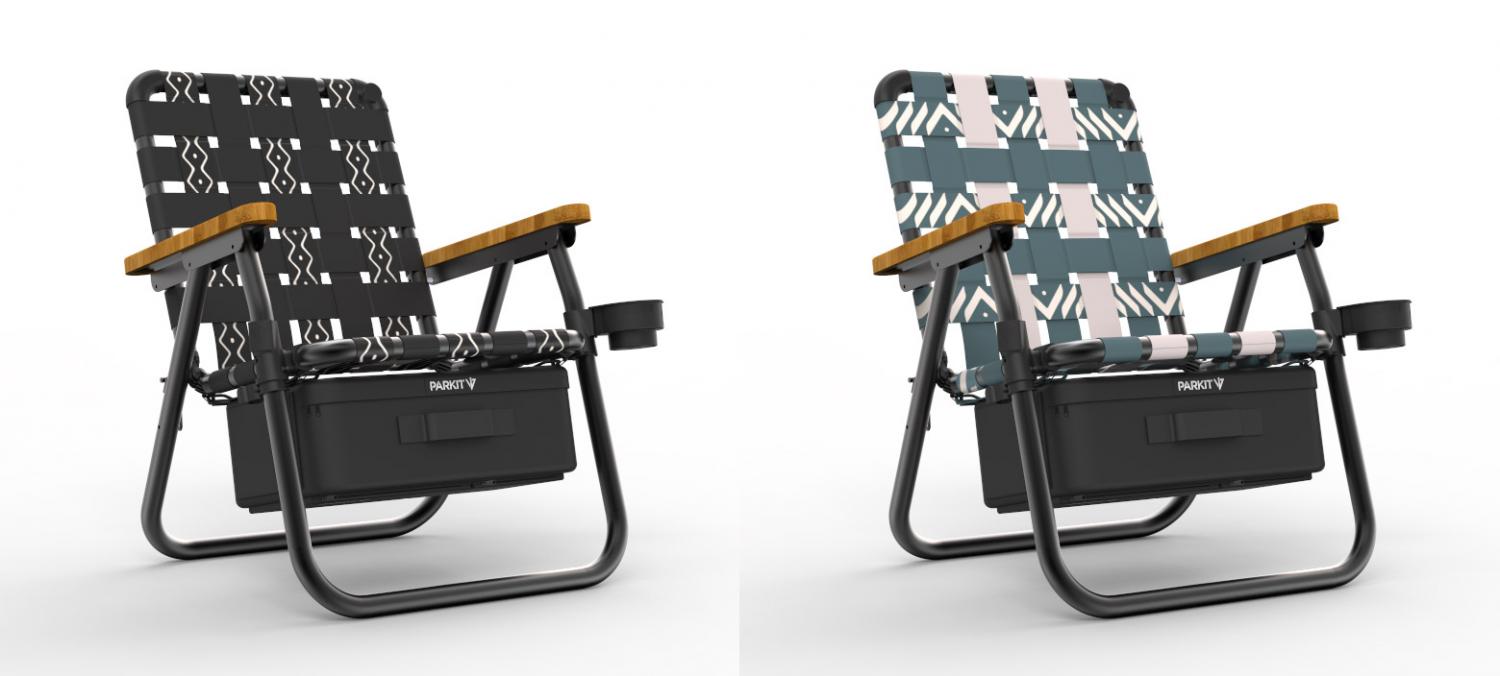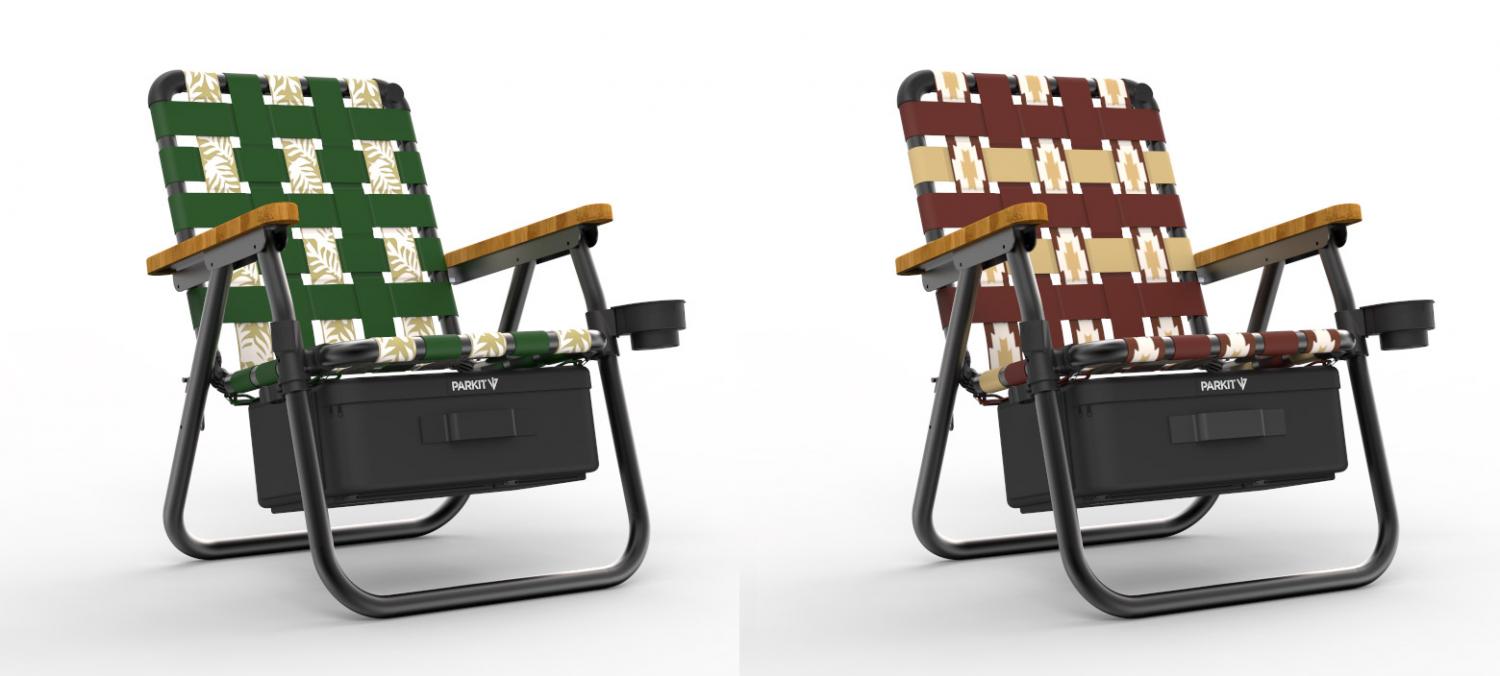 Subscribe To Our YouTube Channel