Ultraskiff 360: A Circular Personal Fishing or Hunting Boat
Date Published: 02/28/2017 4:19 PM (Updated: 09/23/2017 11:32 AM)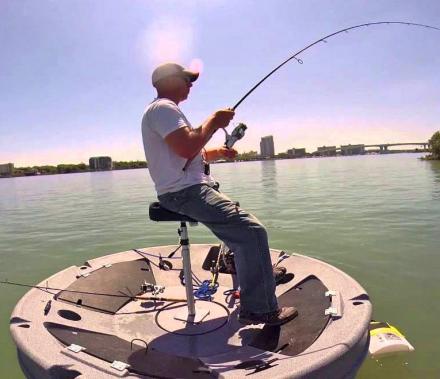 Ever feel the need to just go out on the lake by yourself? The Ultraskiff 360 is a new personal boat that consists of a small circle that has one chair in the middle of it just for your. Perfect for fishing, hunting, or just taking in some sun by yourself, the tiny personal boat looks similar to a bumper boat, but offers complete stability and comfort while out on the lake by yourself.
A perfect gift idea for hunters, fishing lovers, or just the outdoorsy type, the Ultraskiff 360 features a chair centered in the middle of the circular boat that swivels all the way around to position yourself facing any way you'd like. You can use one or two paddles to get around by hand or you can mount a trolling motor onto the side of the Ultraskiff to get around a little quicker and easier.
The balance and stability of the Ultraskiff keeps you so secure from tipping that you can easily bend to your knees around the edge of the boat, or even pull yourself up from within the water without the slightest worry of tipping the boat over. Even with no on else on the boat to counter the balance.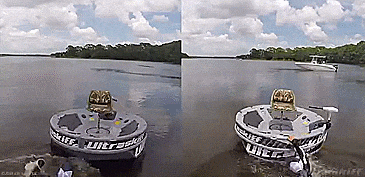 The circular fishing boat is filled with compartments on the floor that you can fill with essential fishing tools, food, beer, life jackets, survival gear, foldable paddles, anchors, etc. A drainage canal system is also built into the boat to keep the water that comes over the edge from building up.
The Ultraskiff circular boat can easily be hauled in the back of a pick-up truck, a small trailer, as well as many different hitch-mounted carriers. Use the flair handles on the side of the boat to easily get the boat in and out of the water. Once out, you can roll it, slide it, or use a dolly to transport it to your vehicle.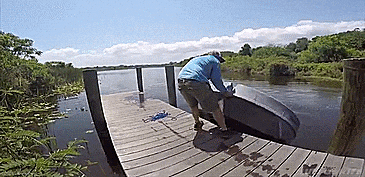 The Ultraskiff comes loaded with other features and accessories, such as 4 deep storage compartments, 4 big cup holders, 4 5 inch nylon cleats for tying up fish, anchors, etc, a molded toe ring and anchor pin slot, 33 mold in threaded inserts, and 6 rod holders.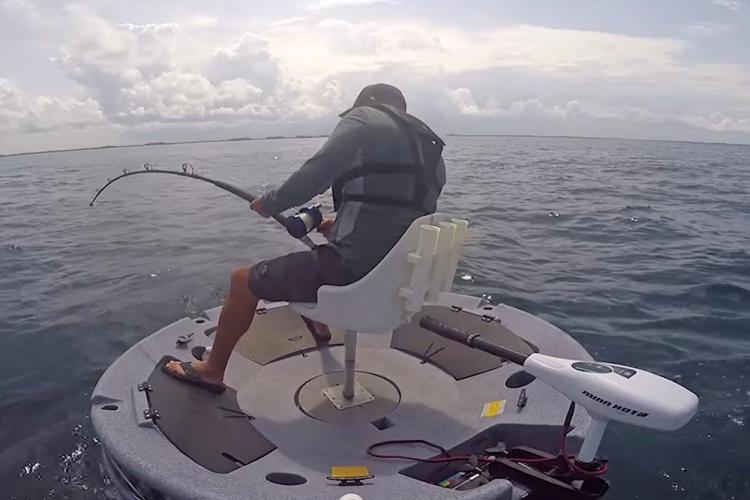 The Ultraskiff 360 weighs a total of 123 lbs, and measures 6 feet in diameter x 20 inches tall.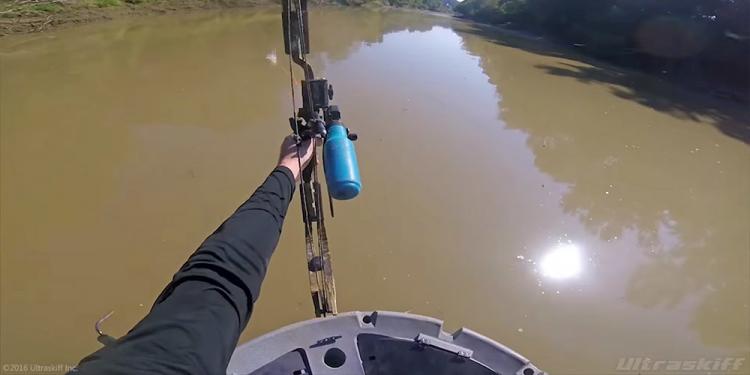 Check out the Ultraskiff 360 circular personal fishing/hunting boat in action via the video below.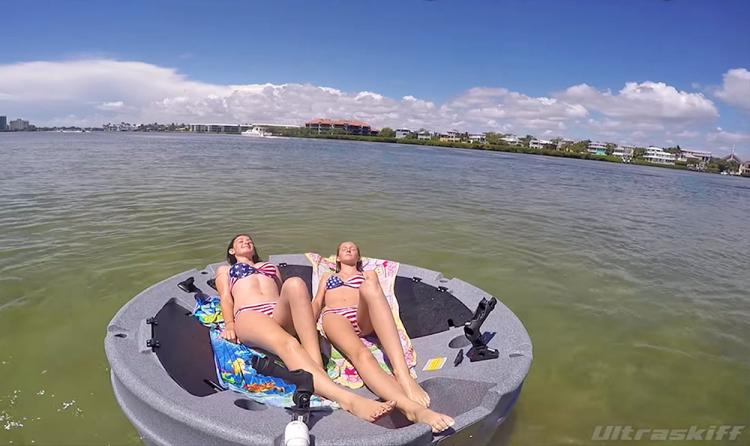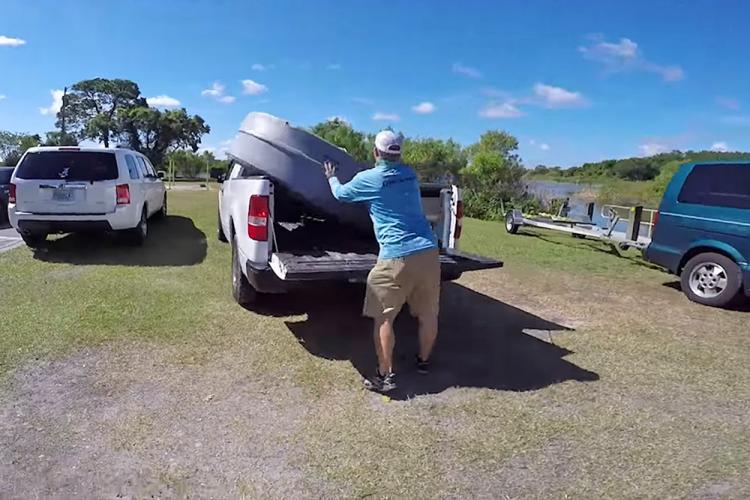 Subscribe To Our YouTube Channel