Newborn Shadow Boxes Are Now a Thing, and We Totally Love The Idea
By Ryan on 03/02/2020 9:44 AM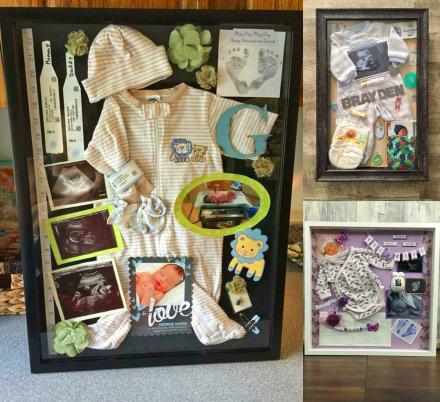 There are tons of different shadow box ideas you can create, including one's for passed loved-ones, vacations with your family, your love for wine, your collection of beer caps, and plenty more. But a new trend that's popping up is creating one for your newborn, or perhaps after they've passed the newborn phase. Inside the newborn shadow box, people will stick perhaps they're first outfit they wore in the hospital, their ultrasound pictures, hospital patient wristbands, and more.
Since we can't actually point you to a completed newborn shadow box, since you've got to do that yourself, we can point you in the direction of some shadow boxes that would be a great fit for a newborn. You can find plenty of different sizes, wood-types, depths, and finishes of shadow boxes on both Amazon and Etsy.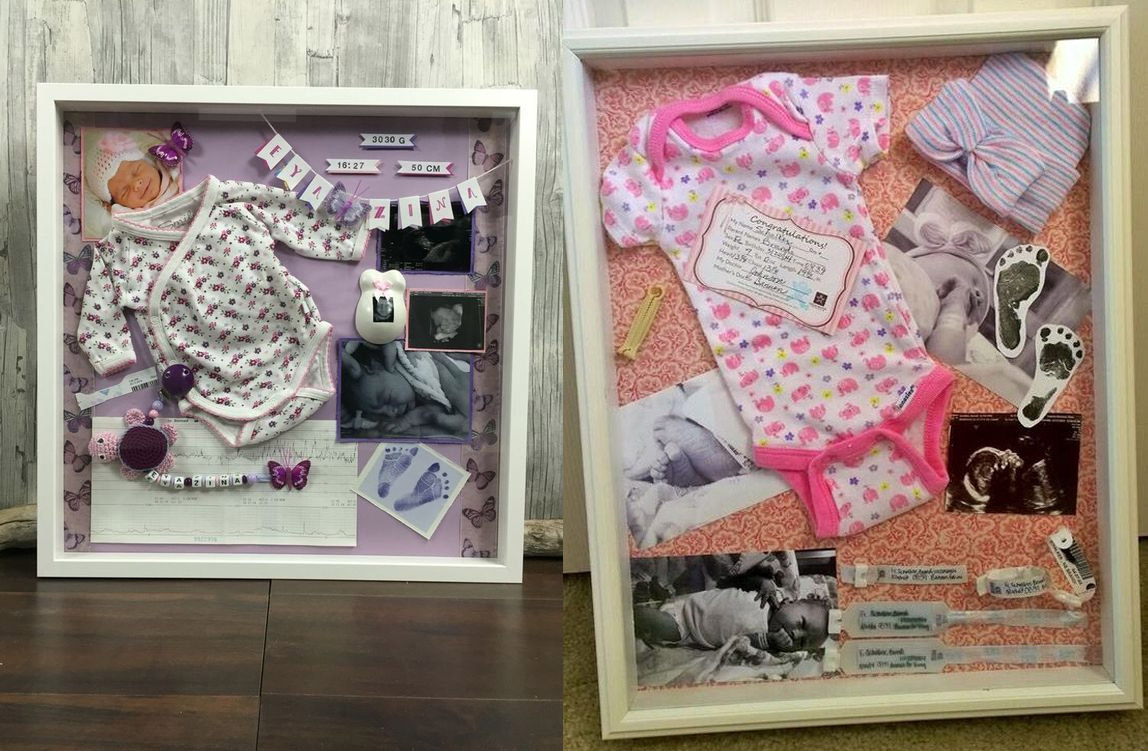 Amazon is where you'll probably be able to find a cheaper shadow box for your newborn, whereas Etsy will probably provide a higher-quality and a more hand-made aspect to a shadow box. Though, of course the hand-made shadow boxes on Etsy will most likely run a bit higher on cost. You'll need to check out both sources and see what's the best fit for you.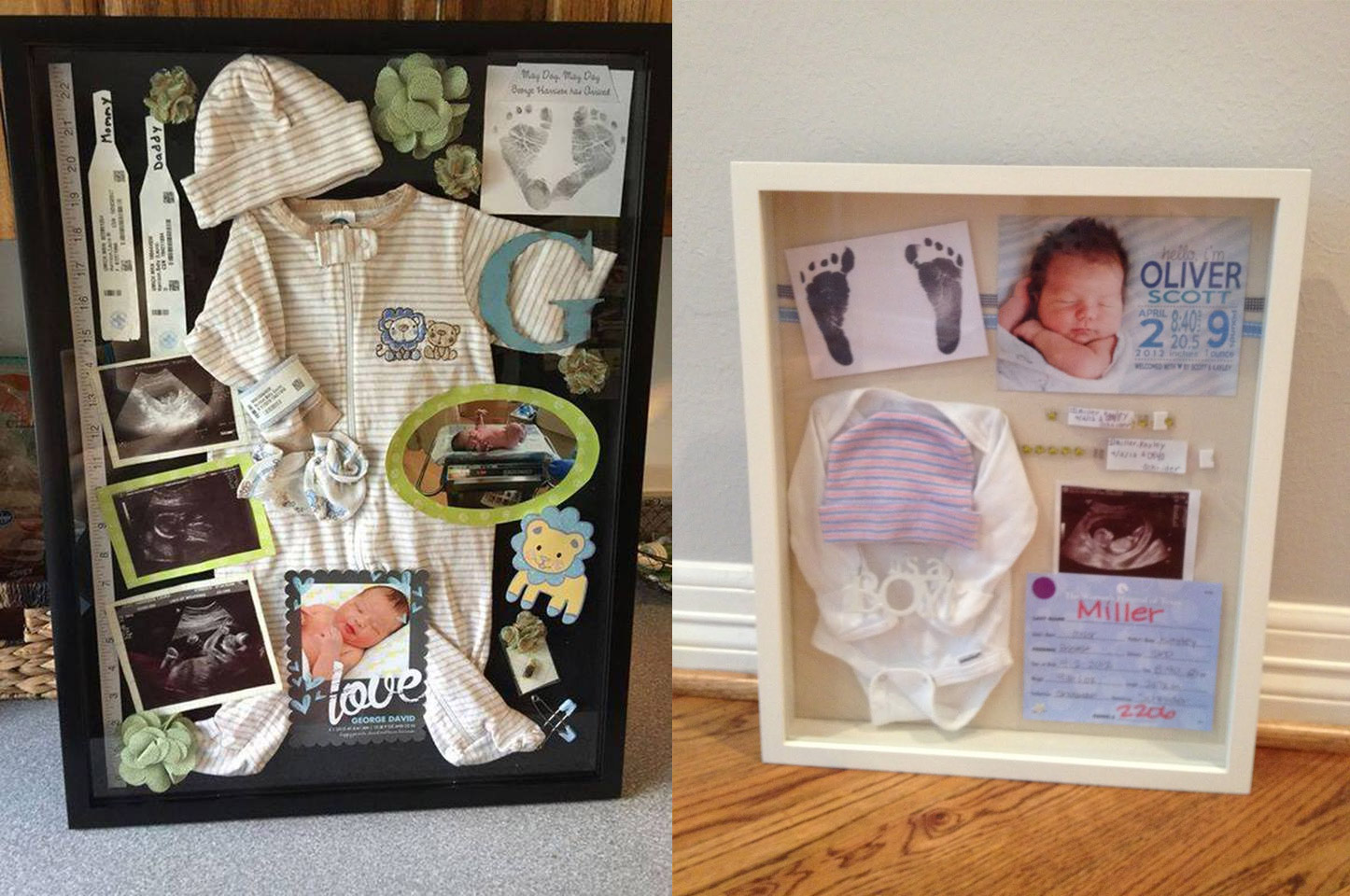 Arranging your newborn shadow box will be totally up to you, though you can find inspiration in plenty of places across the web, but especially on Pinterest. We'll showcase a few of the coolest one's below that we found across the internet.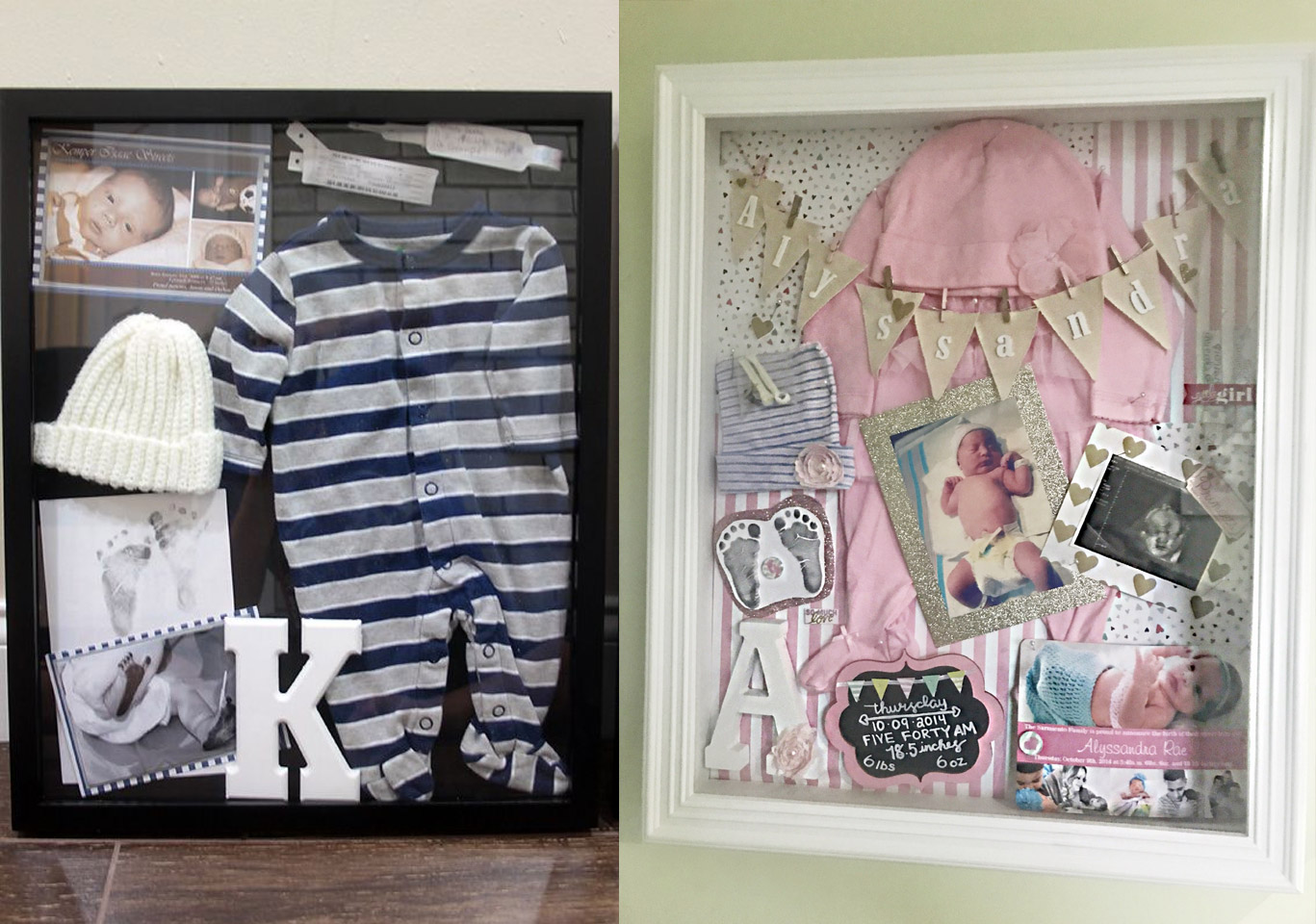 If you're wondering how to go about creating the newborn shadow box and getting the items inside to properly stay attached to the back wall of the shadow box, be sure to check out the instructional video below.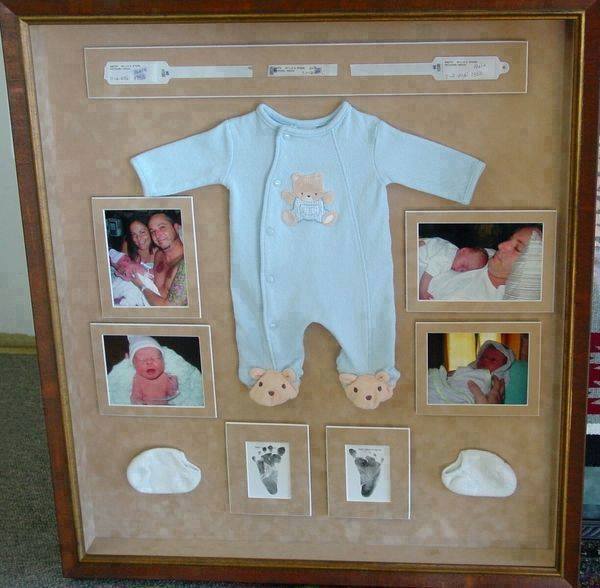 Other items that you can place in your newborn shadow box include their first pair of socks, pictures, their footprints/fingerprints, their newborn hat given at the hospital, an extra newborn diaper, their name spelled out in a unique way (such as using scrabble pieces), and even your pregnancy test stick that tested positive!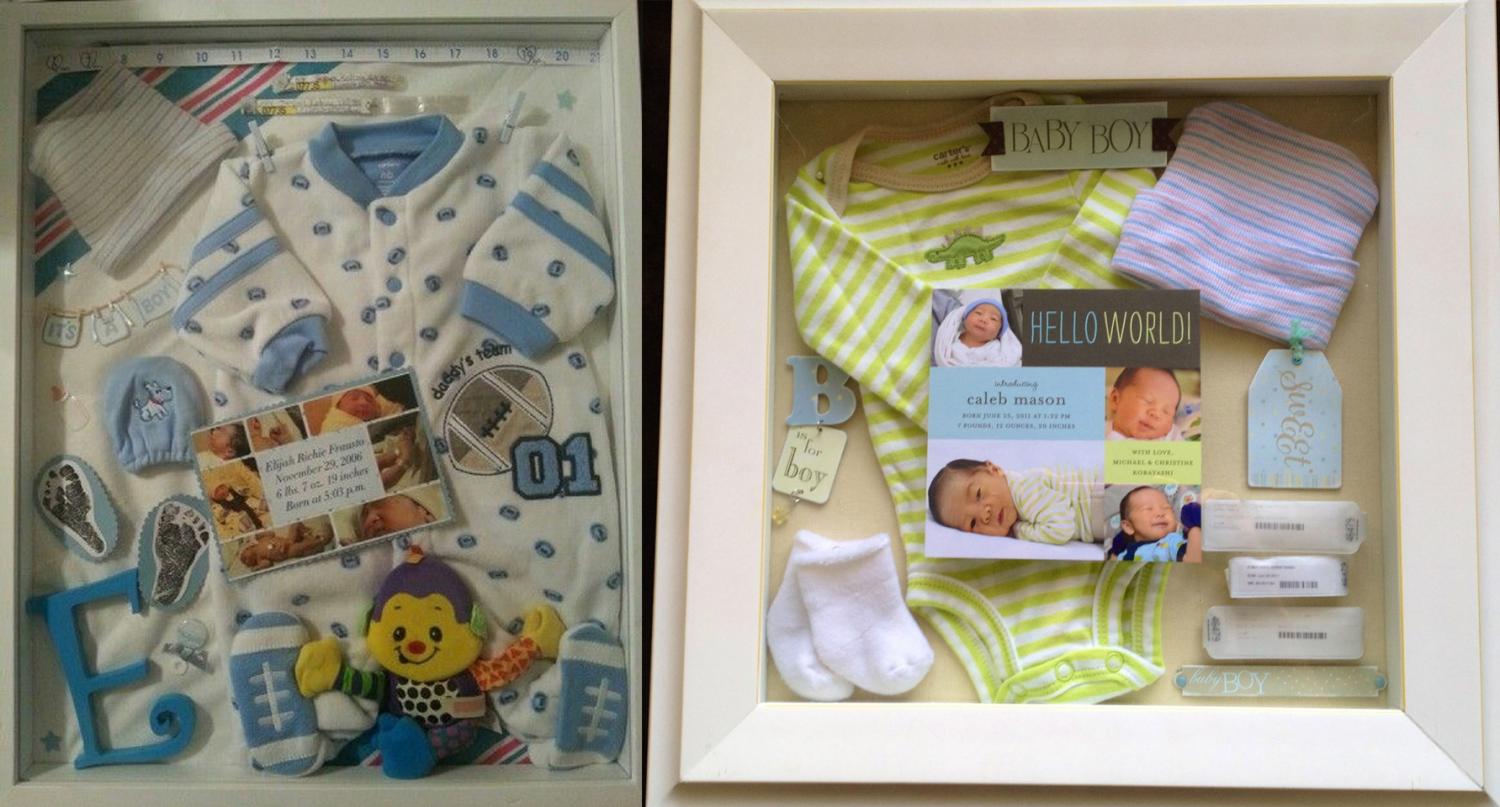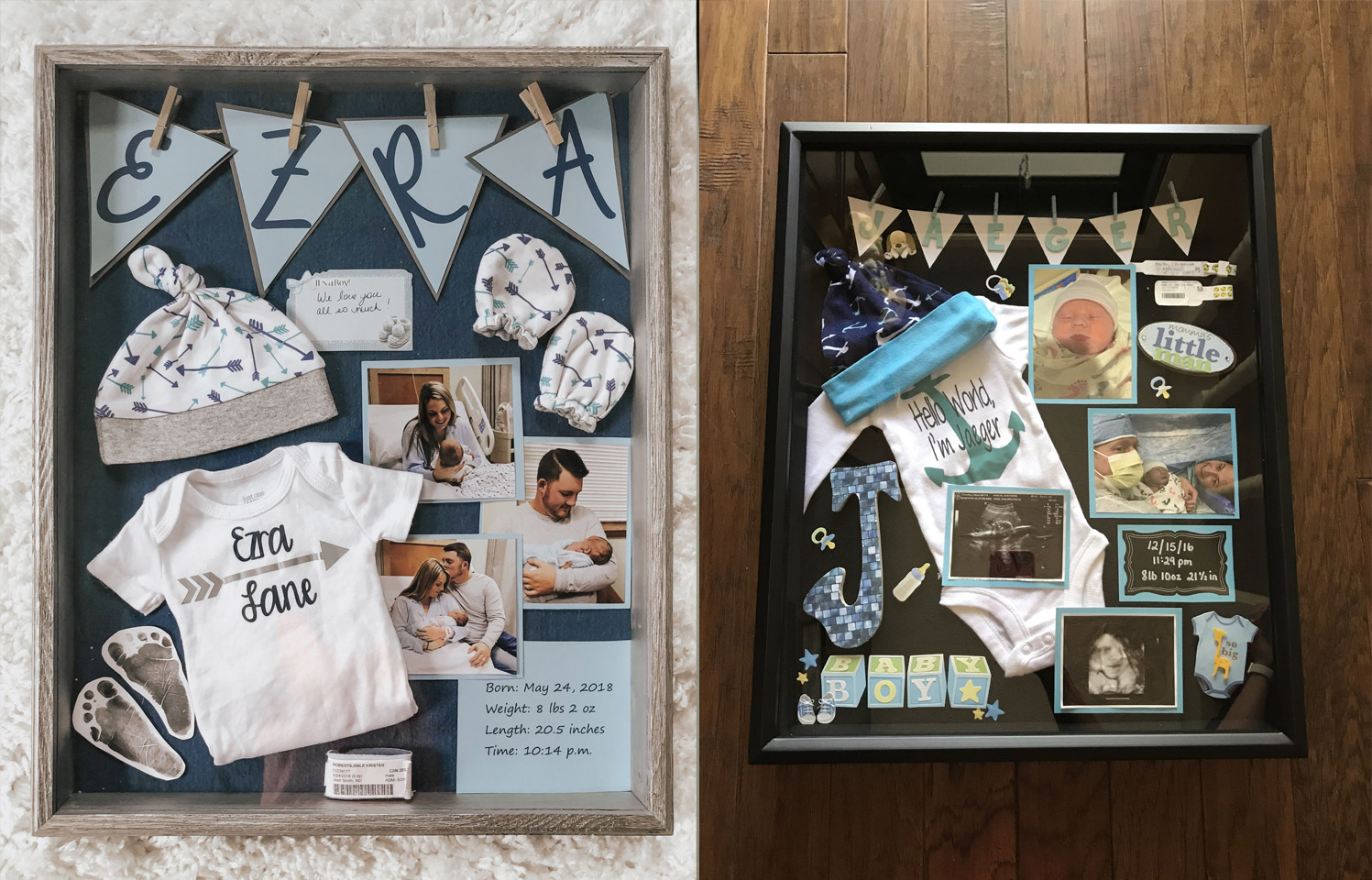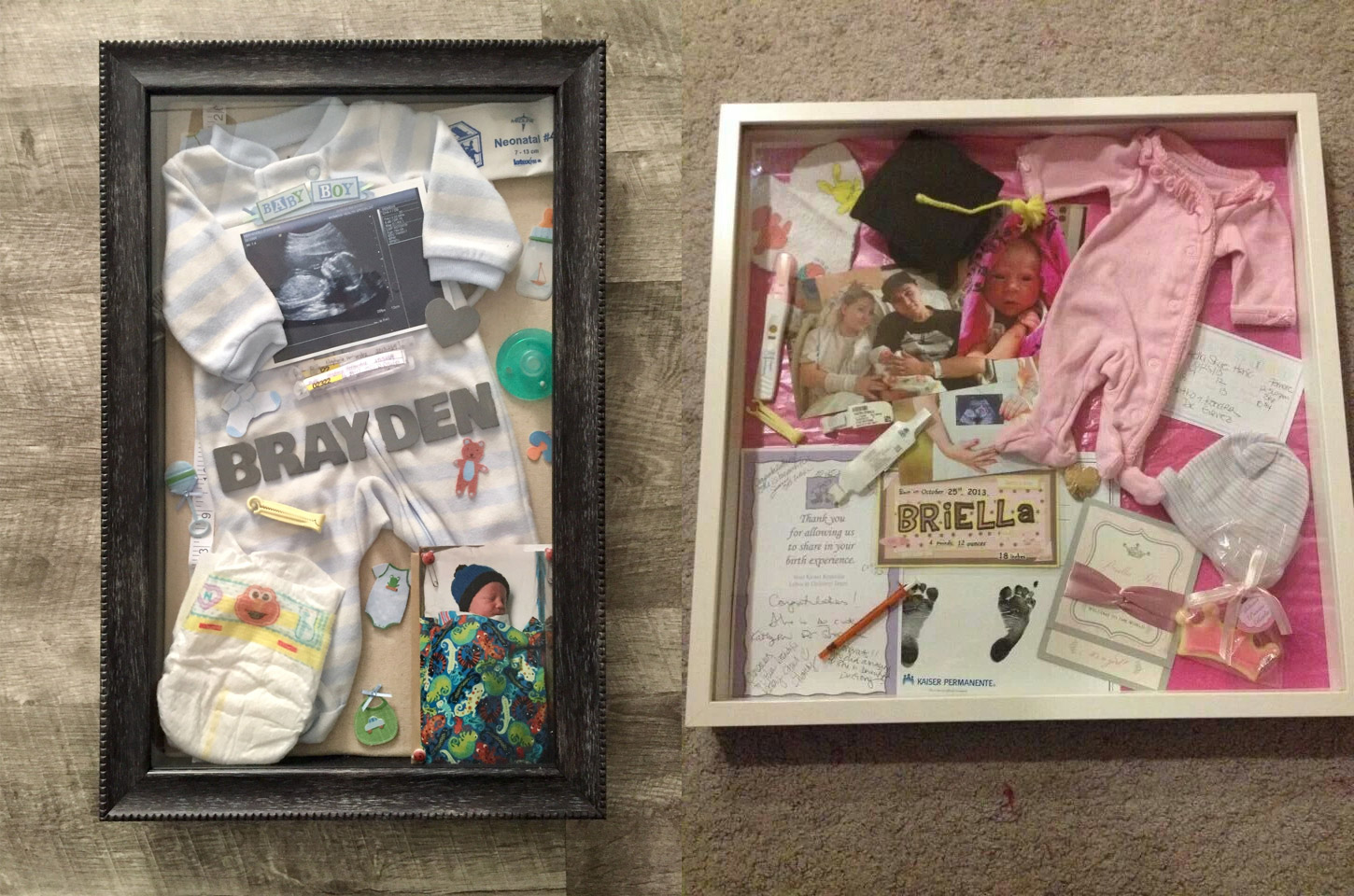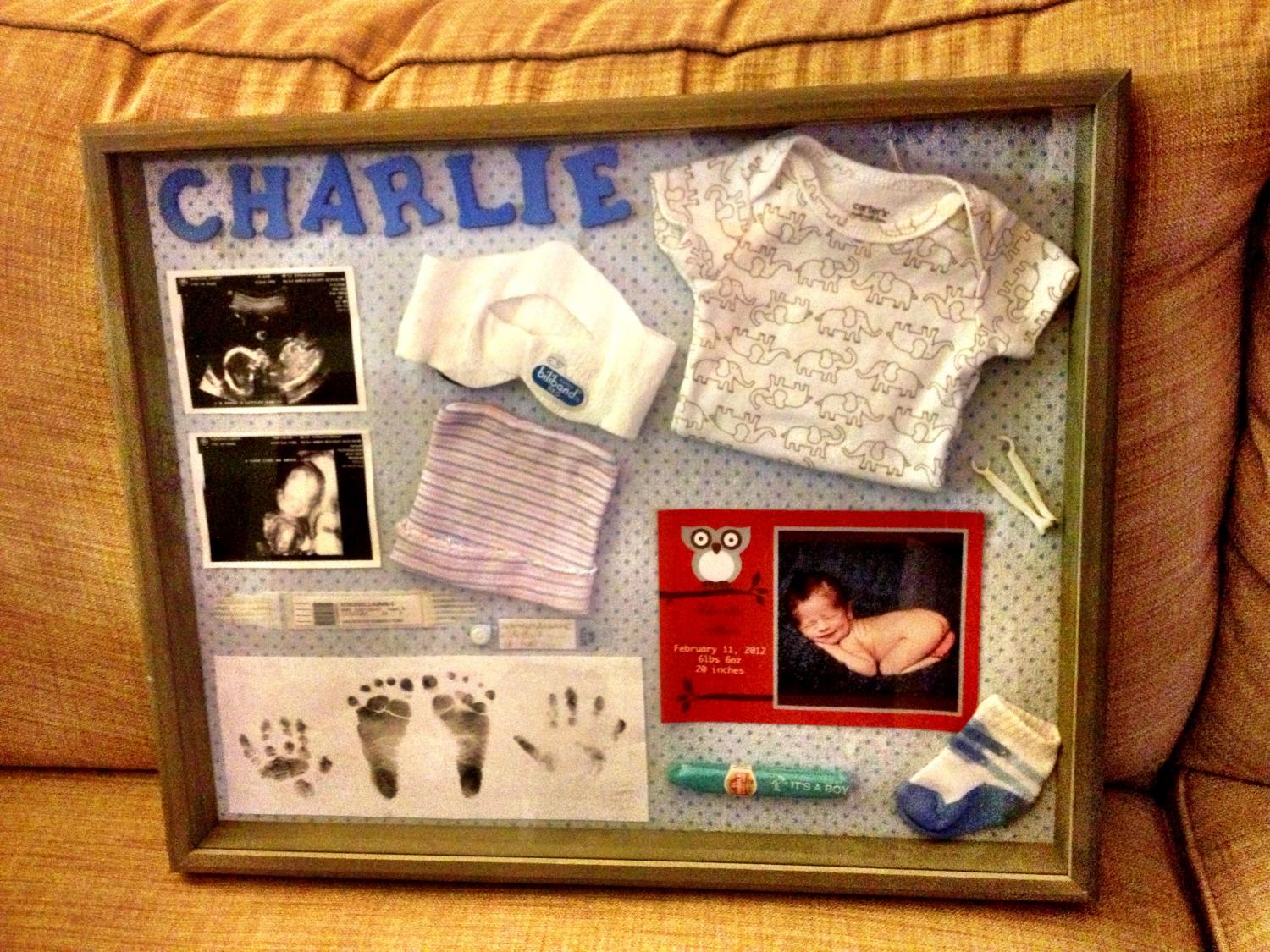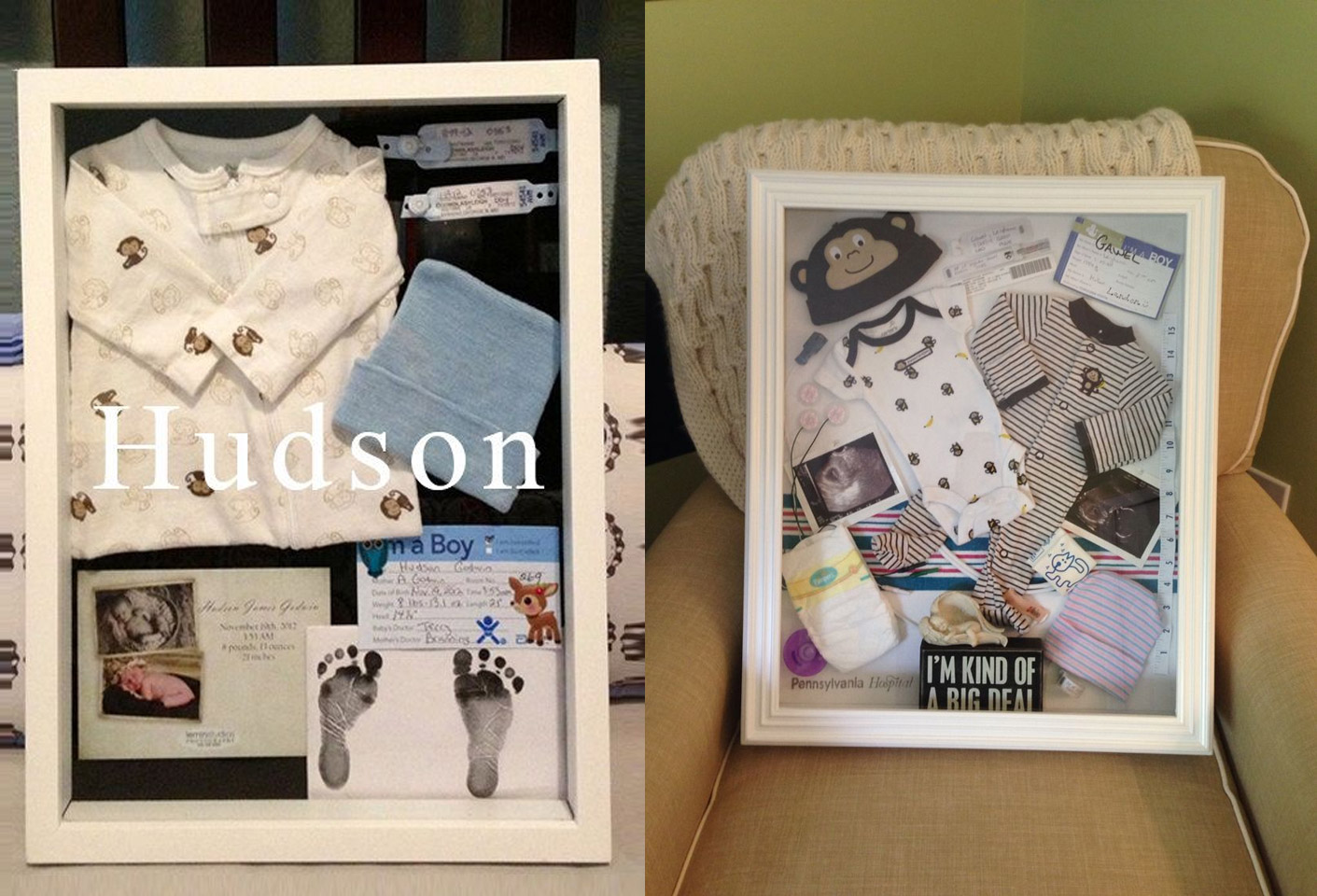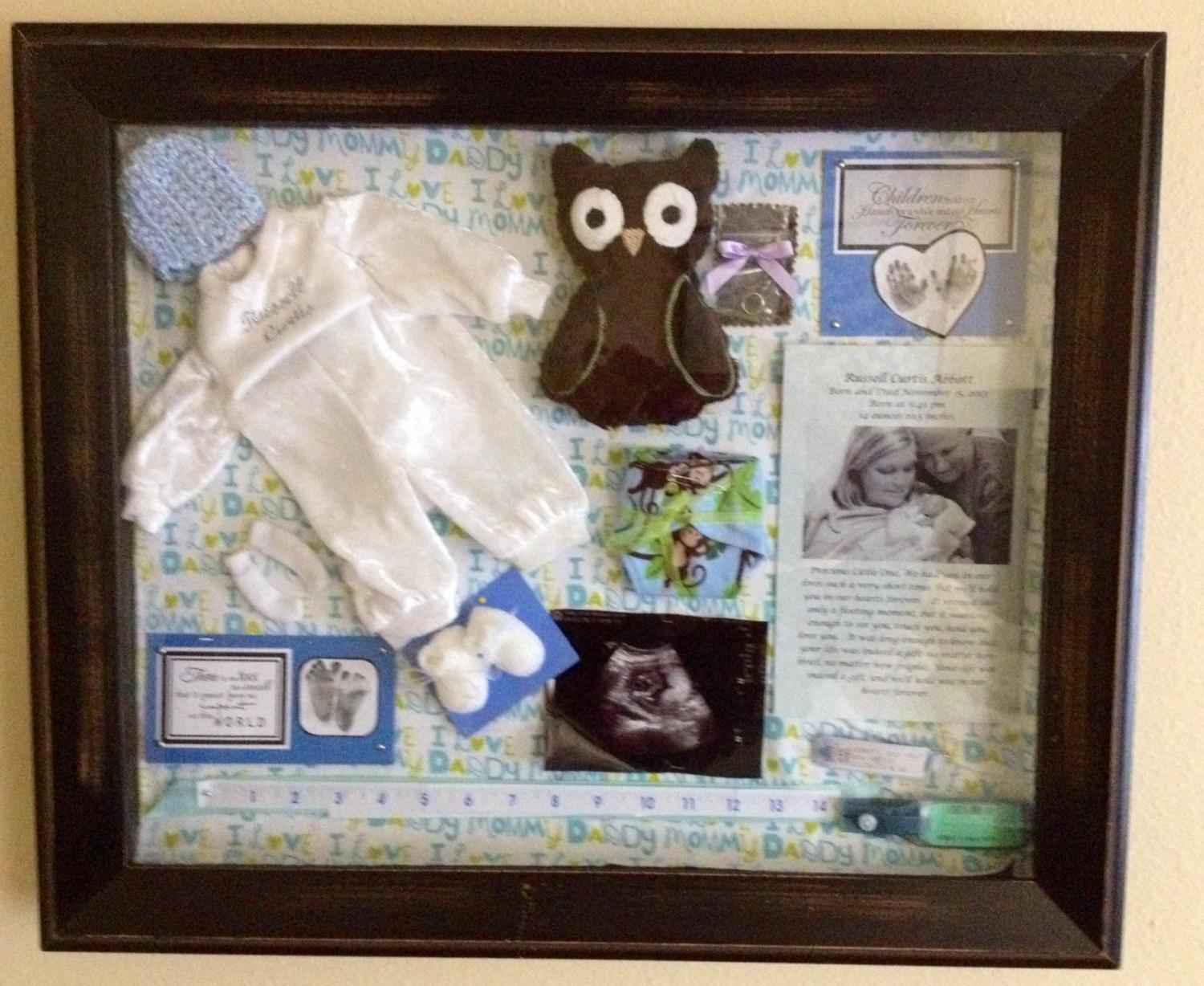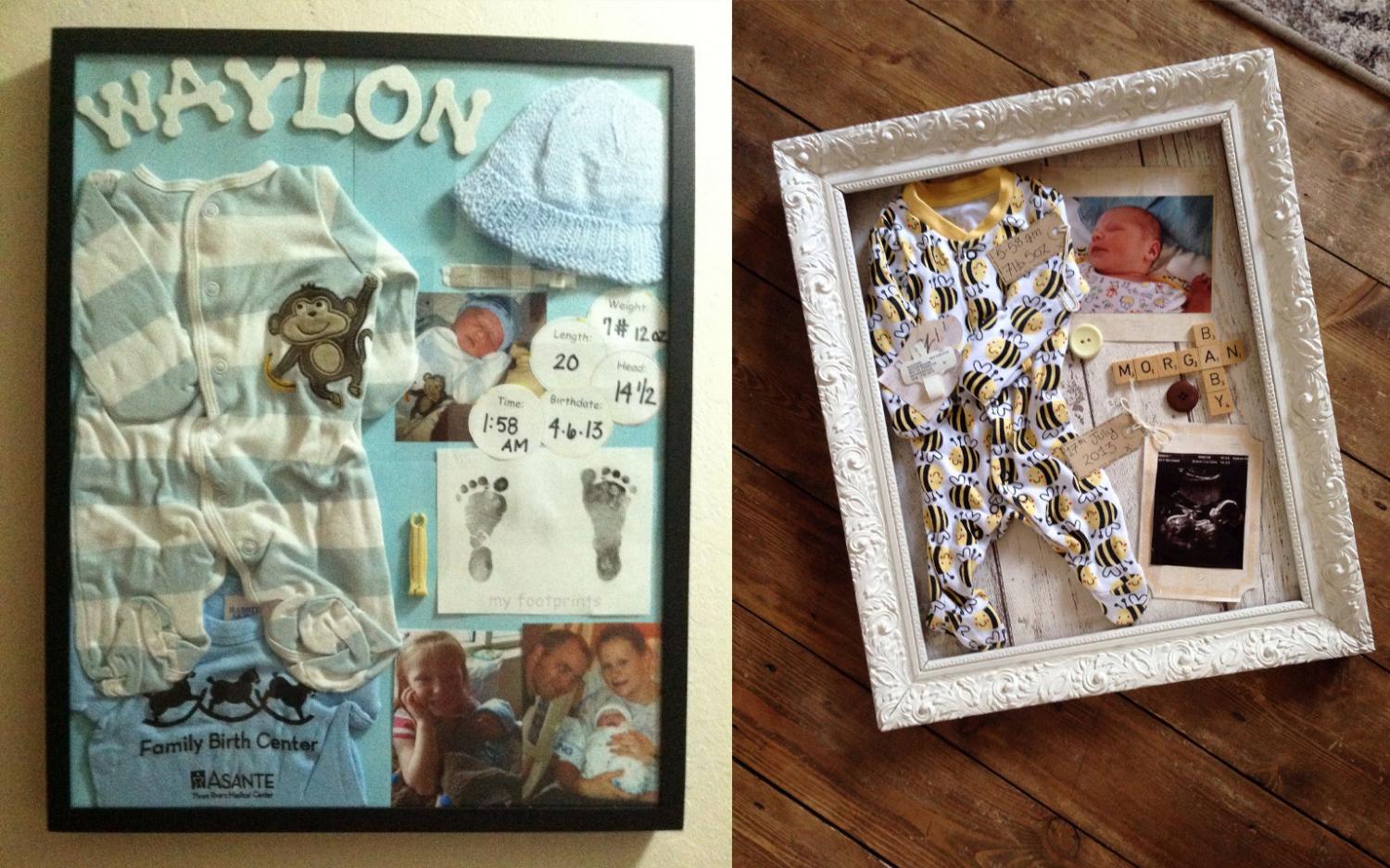 Subscribe To Our YouTube Channel