These Beautiful Epoxy Wooden Lamps Are Made From a Broken Piece of Wood
By Ryan on 06/30/2020 11:07 AM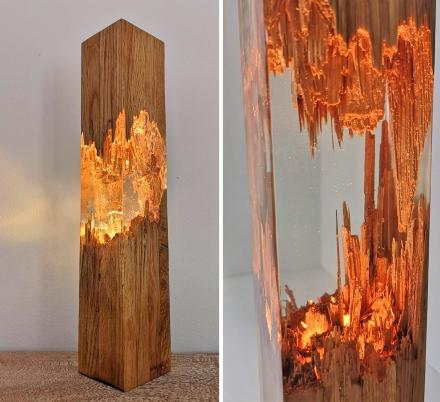 If you're looking for a truly unique and interesting lamp to stick next to your bed or on your desk at the office, and you've already considered the nuclear explosion bomb lamp, the cracked log lamp, as well as the Pennywise red balloon lamp, you may want to take a look at these beautiful wooden epoxy lamps. They're made from a real broken piece of wood, and perfectly put back together using epoxy.
The unique epoxy resin wood lamps are designed and created by Etsy shop HungarianWood, and are completely handmade from oak wood. Though they also state that they can make the lamps using a variety of wood choices, including beech, ash, mahogany, walnut, or acacia wood.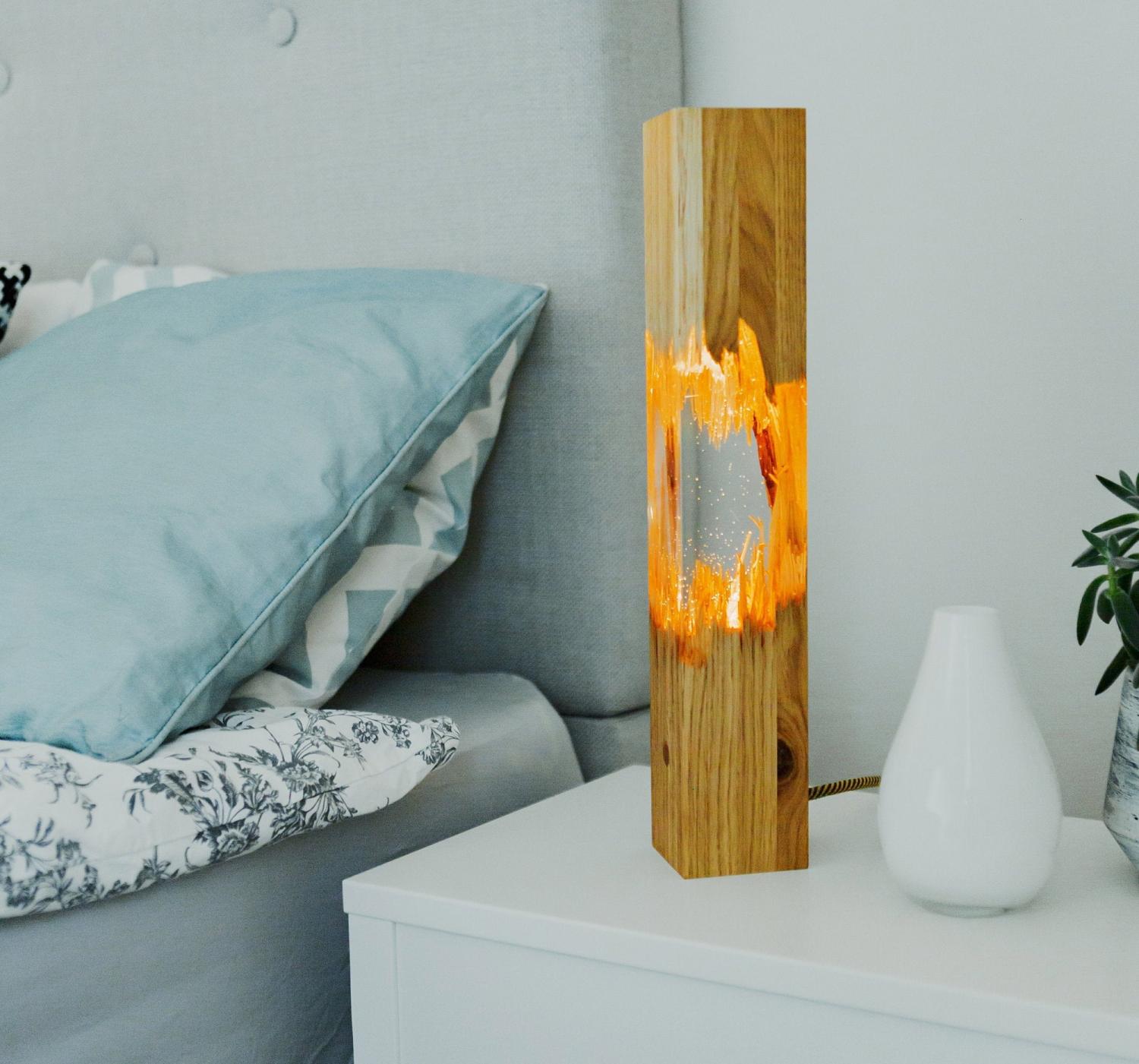 Inside the epoxy of the wood lamp you'll be able to see all of the jagged broken off edges of the piece of wood, and light inside of the epoxy makes everything extra beautiful. A power cord plugs into any outlet for permanent power without the need to switch out batteries from time-to-time. It's made using a Hungarian (type c) power plug, but just specify the outlet type of your country when ordering and they'll include the adapter you'll need to plug in to any outlet in your home.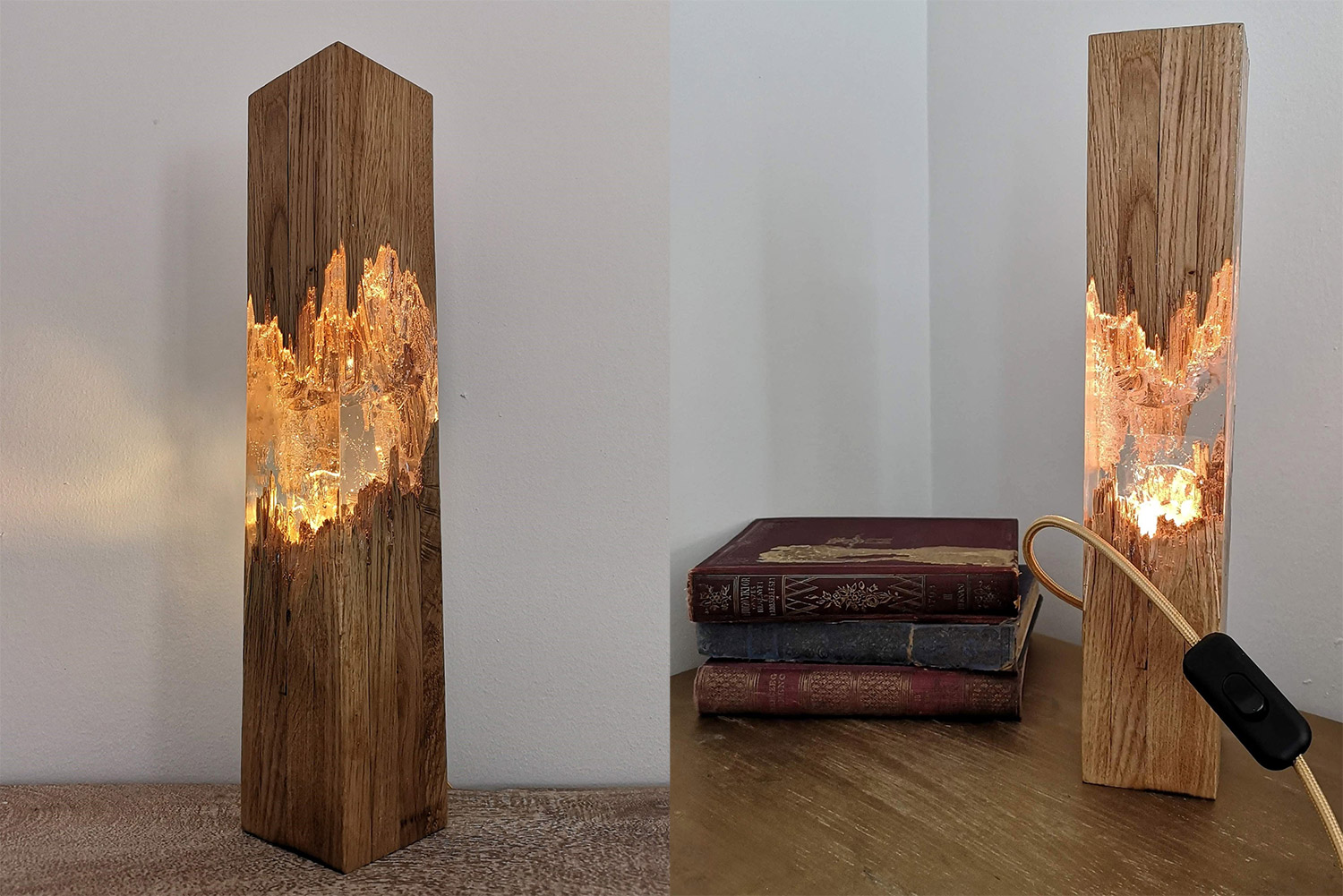 Though they won't light up an entire room, the beautiful wooden epoxy resin lamps are more of a piece of art that provides mood lighting and act as a functioning piece of decor that would look great anywhere in your home or place of work. It also works great as a night-light for a kids room.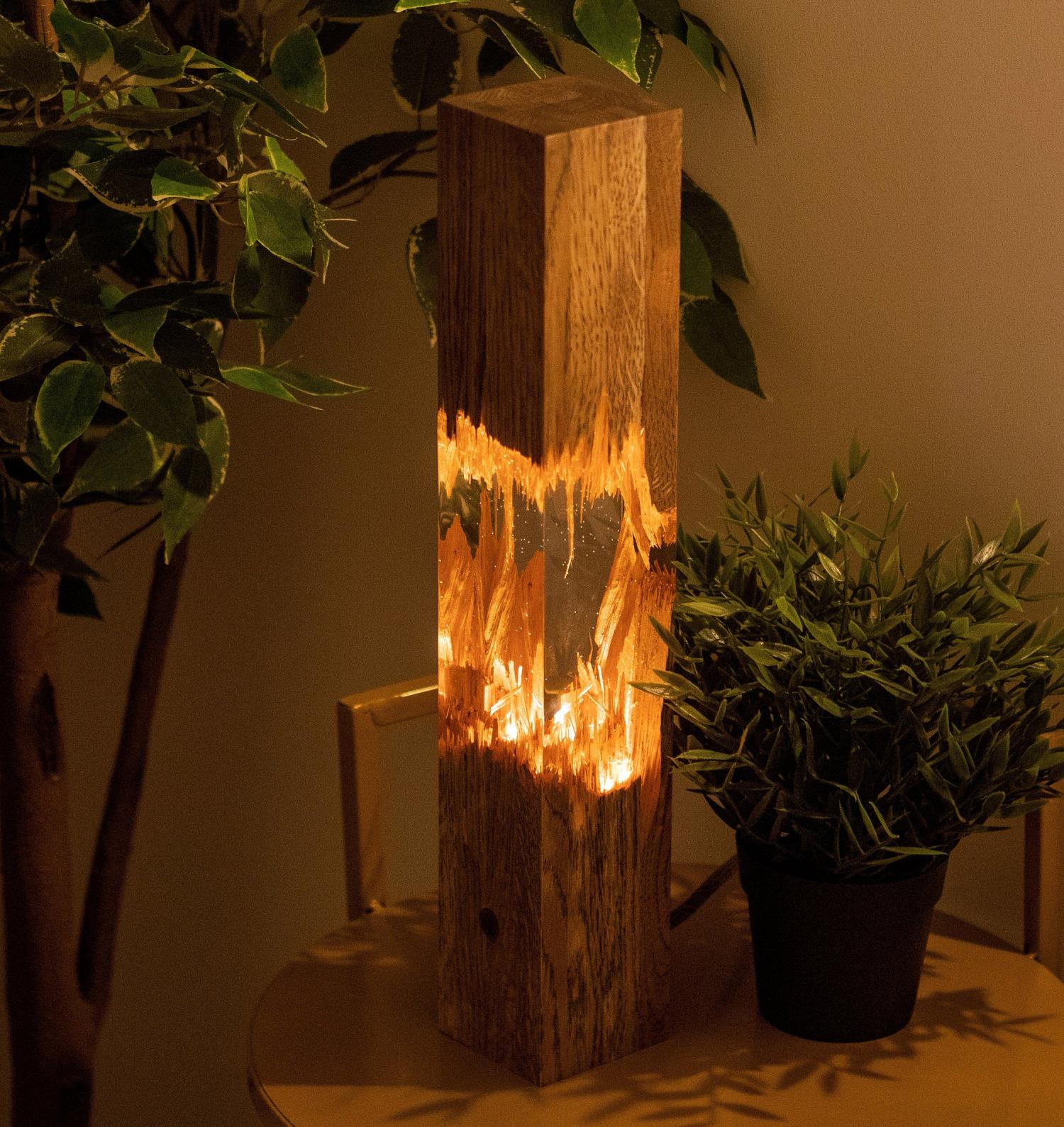 The broken piece of wood epoxy lamp measures 15.7 inches tall x 2.75 inches wide x 2.75 inches long. Though they also offer a few different versions that pop-up on their Etsy store including one lamp that curves and wraps around on itself.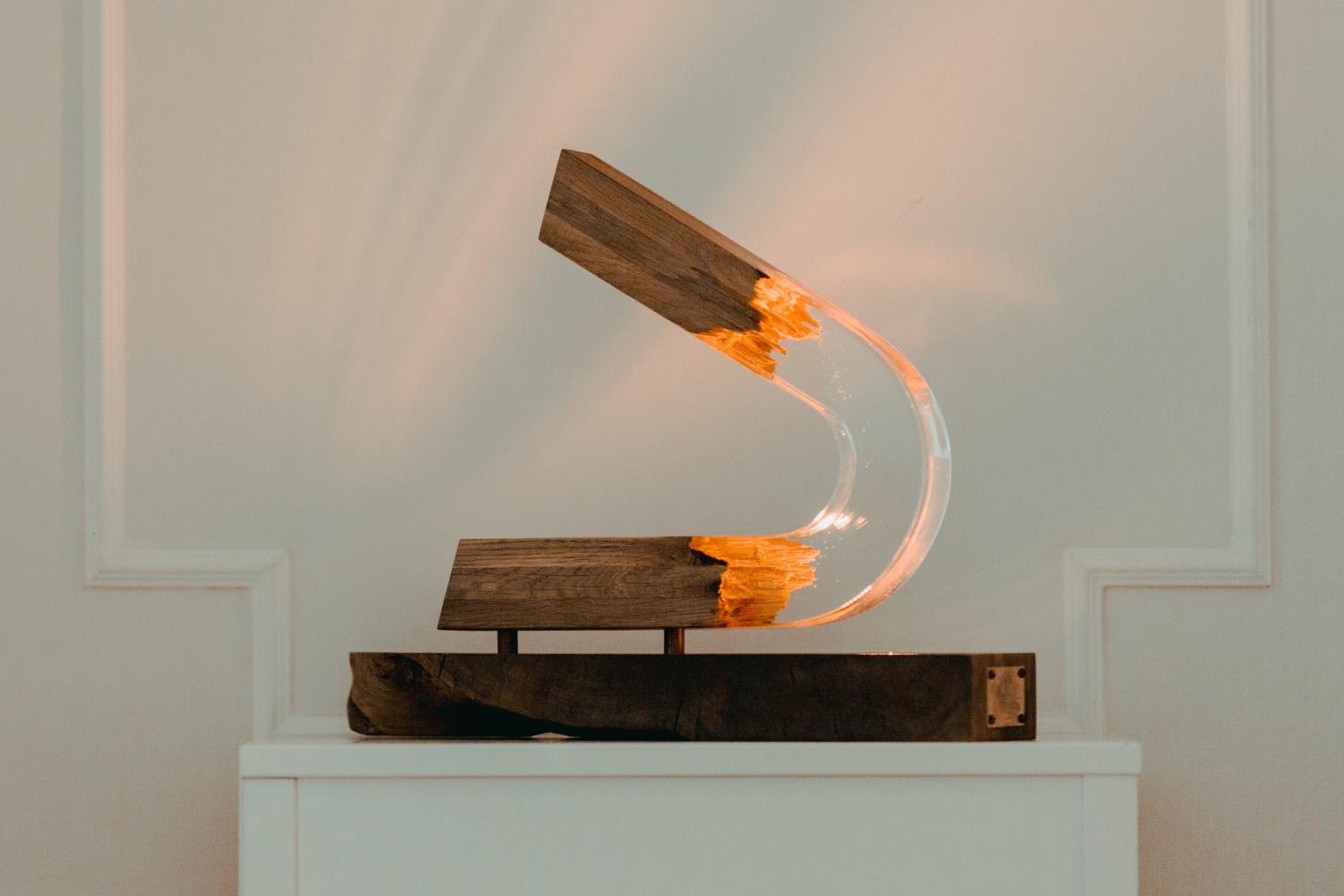 Check out the broken piece of wood epoxy lamps in action via the video below.