Enevu: A Cube Shaped LED Flashlight
By Ryan on 05/07/2015 3:28 AM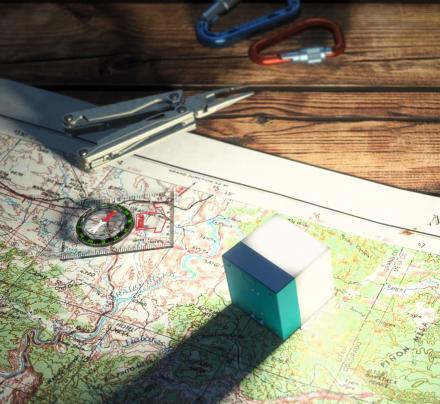 Enevu is a cube shaped light that you can easily set down onto a table to illuminate the room or space around you without having to prop up a flashlight using a box or a stack of magazines. Similar to a lantern yet substantially smaller, the Enevu cube shaped light is perfect for when you're out camping or hiking or keeping around the house in case of a blackout, plus its modern cube shaped design makes it quite easy to look at. The Enevu comes with just one button that offers a variety of different light settings, including low, medium, high, emergency flashing mode (aka, beacon mode), color changing mode, and color lock mode.
When the Enevu has its cover on it acts like a lantern, spreading its light through the room, but if you take the cover off it will act like a spotlight or flashlight, concentrating it's light to where you point it.
The Enevu cubed shaped lantern is made from ABS plastic and thermoplastic, is IPX-4 splash proof, will stay lit for up to 100 hours on low, 11 hours on medium, and 3 hours on high, has a brightness of 100 lumens on high, 20 lumens on medium, and 1 lumen on low, is powered by 3 AAA batteries, and measures 2.05 inches cubed.