Elephant Head Garden Hose Holder
By Ryan on 12/03/2018 10:17 AM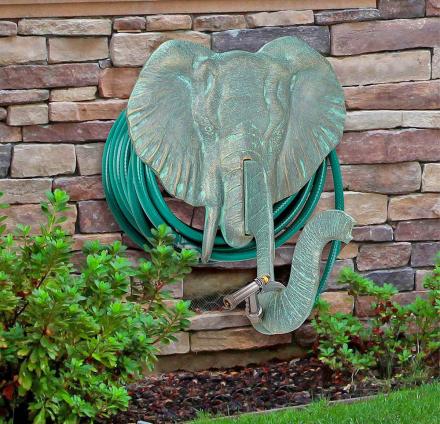 I used to think the turtle garden hose holder was the best way to hide your unsightly garden hoses in your yard when not in use, but this new elephant head garden hose holder might take the cake. It hangs right onto the side of your house, and your hose wraps around his head and the nozzle of the hose can hook right onto his trunk for easy access when you need it.
Meticulously designed from recycled aluminum, hand-crafted by artists in Michigan, and inspired by the might jungle animal, the very unique elephant head garden hose holder is the perfect addition to your garden or backyard. Plus, it's the perfect way to keep you hose tidy and neat when not in use, in-lieu of a disastrous pile of hose crumpled up into a corner of your yard.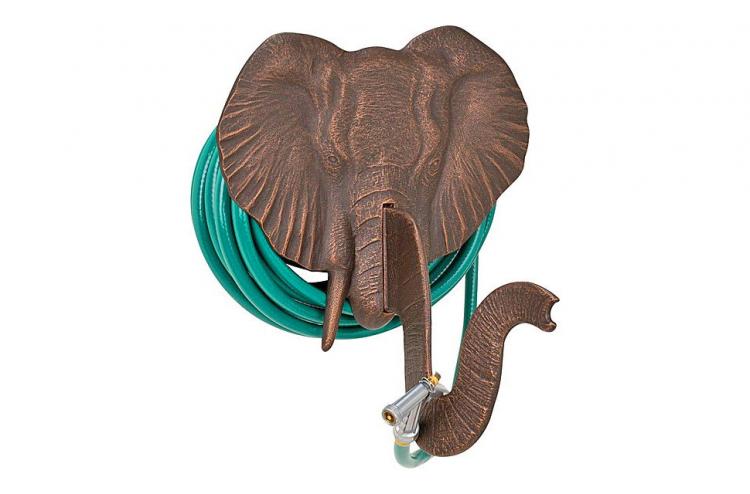 The elephant head garden hose holder comes with all the hardware you'll need to mount it onto the side of your home, shed, deck, or wherever you choose to hang it. This way you'll have instant access to the hose without having to even bend down. The trunk on the elephant gives the hose holder a unique 3D look, that'll be an instant conversation starter for any guests who eye it.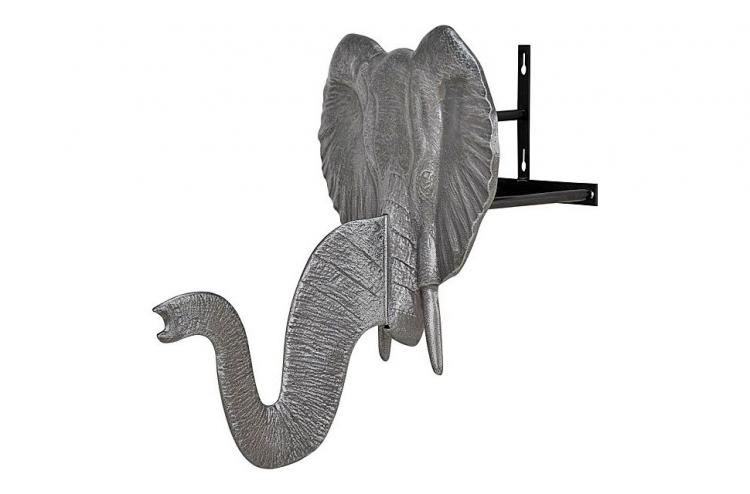 The elephant garden hose holder is made from recycled aluminum, should be cleaned using a dry cloth, comes in three different colors to choose from (green bronze, bronze, pewter), comes with all mounting hardware, and measures 17.75 inches long x 13 inches wide x 15.88 inches tall, and the hardware in the back adds 8 inches in width.