This Turtle Is the Coolest Way To Hide Your Garden Hose
By Ryan on 06/09/2019 5:29 PM
Garden hoses are ugly, that's a fact, and no one really wants to look at one. Instead of having 200 feet of hose that's tangled up in a bush and intertwined into random objects scattered across your dead overgrown lawn, why not stow it away into a fancy turtle. The turtle garden hose hider is a giant tortoise that has an opening on the top of its shell to stow away a garden hose instead of just attempting to ravel it into a circle on the ground (which is damn near impossible).

Versions: Turtle 1 | Turtle 2 | Frog
No longer will you have a constant eye store that's stuffed into the corner of your back yard that's constantly leaking water. Just hide the mess inside a turtle and no one will know the difference. Plus, you get a giant turtle statue to look at instead! What's his porpoise? To hide your hose!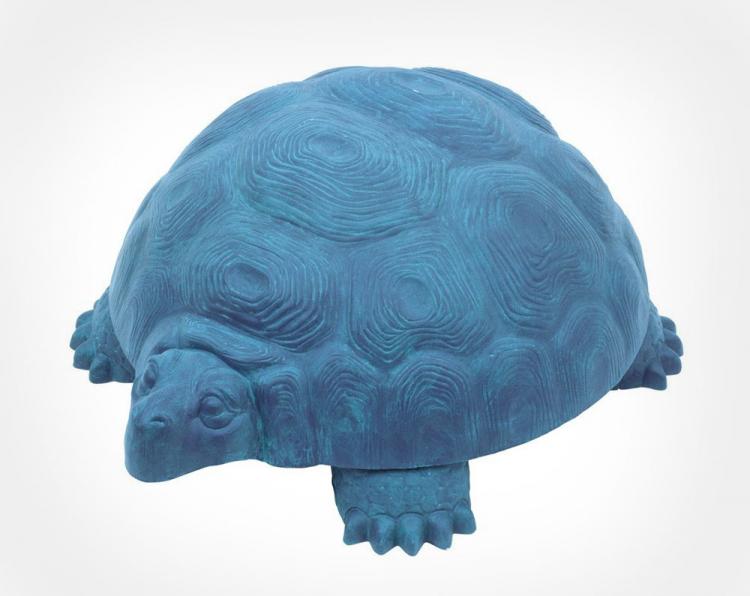 The turtle is made from faux-stone, contains a draining hole on the bottom of the turtle which prevents standing water from gathering inside the turtle, and has an exit hole so that you you can connect your hose right to the spigot from the turtle's shell.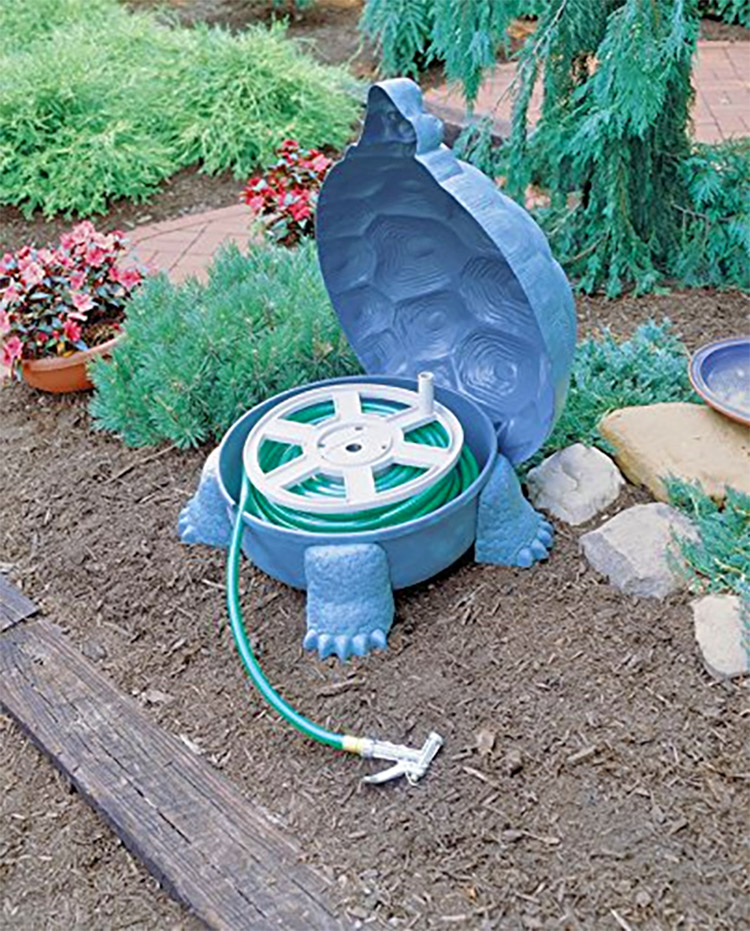 The turtle hose hider does not actually come with a hose or a hose nozel, but will store a hose up to 100 feet in length which is 1/2 inch thick. The turtle weighs 44 lbs, and measures 25.5 inches wide x 18.75 inches long x 13 inches high.