This Double Seated Pool Float Can Hold Your Drink, Snacks, And Bestie
By Ryan on 07/15/2019 1:11 PM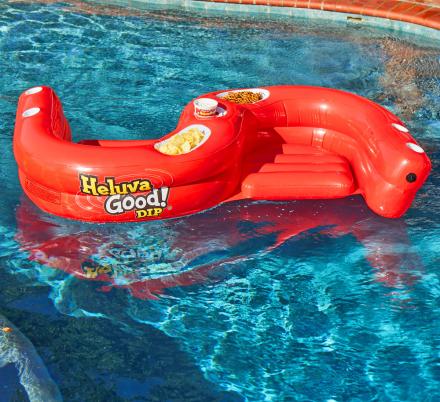 The pool float has evolved to be much more than just a place to lounge in the sun. We now expect our pool floats to work for us. With the Heluva Good! SS Snacker Pool Float you not only get a place to lounge around in the pool, you also get a convenient place to store your snacks and drinks in the water...AND your bestie can be right there enjoying it all with you! Thanks to this genius pool float you'll never have to leave the pool...
Heluva Good!, the company that brings this amazing pool float to you, is actually a cheese and dip company so you know it was designed to be the best snacking float around! The float actually comes equipped with two dippable trays and a dip holder so you can take a dip in the pool while trying out multiple dips ON your float - just make sure there are no cannon balls around to compromise your delicious dips!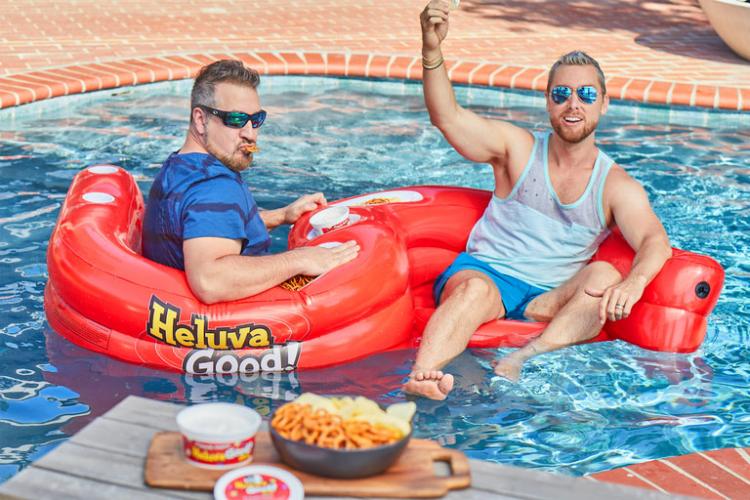 The S shape of the float provides seating for two so you and your bestie can sit side by side. This shape makes for great conversations while bobbing away in the sun. Each seat is has two cups holders...I repeat TWO cup holders so you can bring a backup with you to ensure you never run out of your beverage of choice - or I guess you could hold a less fortunate friends drink…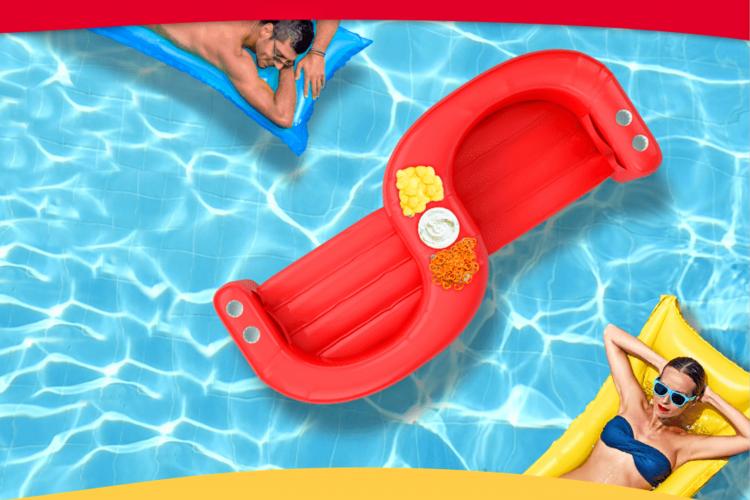 The bright red color will ensure that you are noticed at your next beach or pool party...but let's be honest, the dips and multiple cup holders will be catching that cuties eye too!