Don't Stop, Be Leaving Doormat Is The Proper Way For Journey Fans To Turn Away Solicitors
By Ryan on 02/23/2020 6:43 PM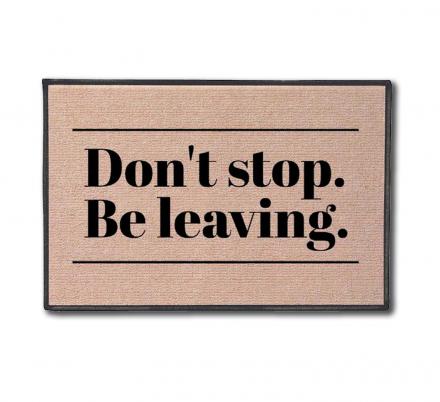 The doormat is the first thing that your guests will see or read as they come to your home for the first time, which is why you want to not only greet them properly, but also convey your message as to how things will go down at your household. There's of course the "Did You Call First?" doormat for when you don't want unwelcome guests, a doormat warning them that they already know your here because of the barking dogs, and now there's this Don't Stop. Be Leaving. Doormat that will send off solicitors properly for Journey fans!
A perfect gift idea for Journey fans, classic rock lovers, or just anyone who loves a good snarky doormat, the "Don't Stop, Be Leaving" doormat of course creates a lovely play of words from Journey's hit song Don't Stop Believin'!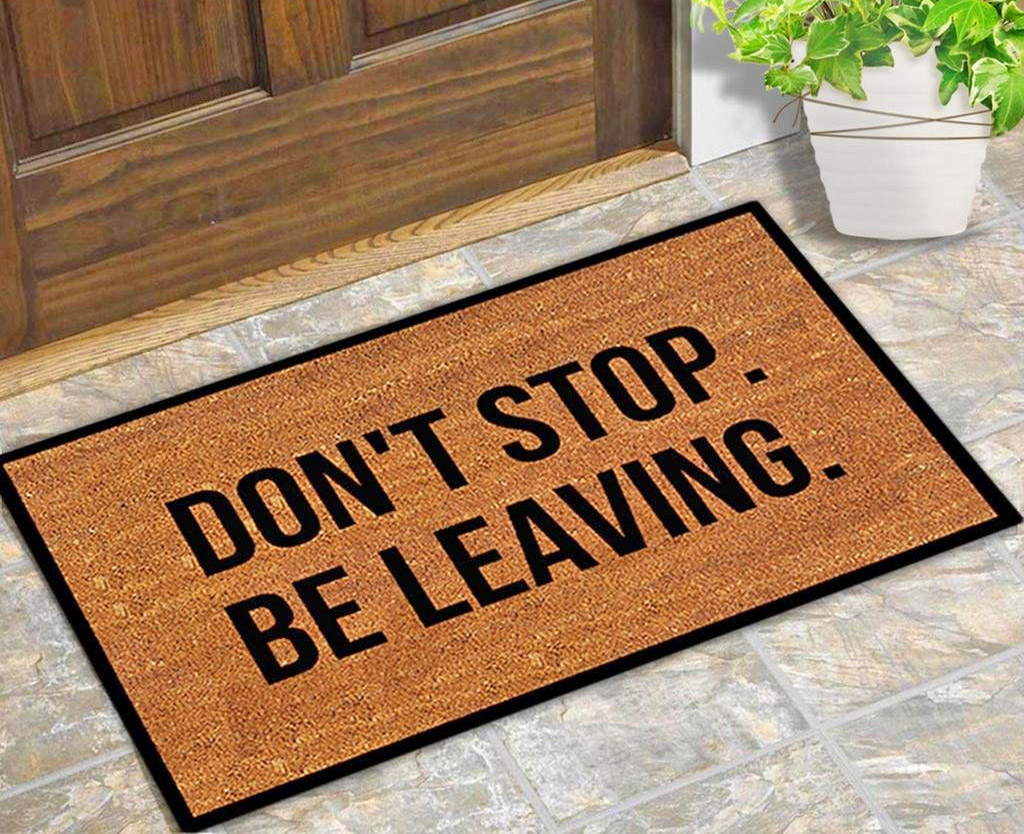 Remind solicitors and unwanted guests to take their journey elsewhere!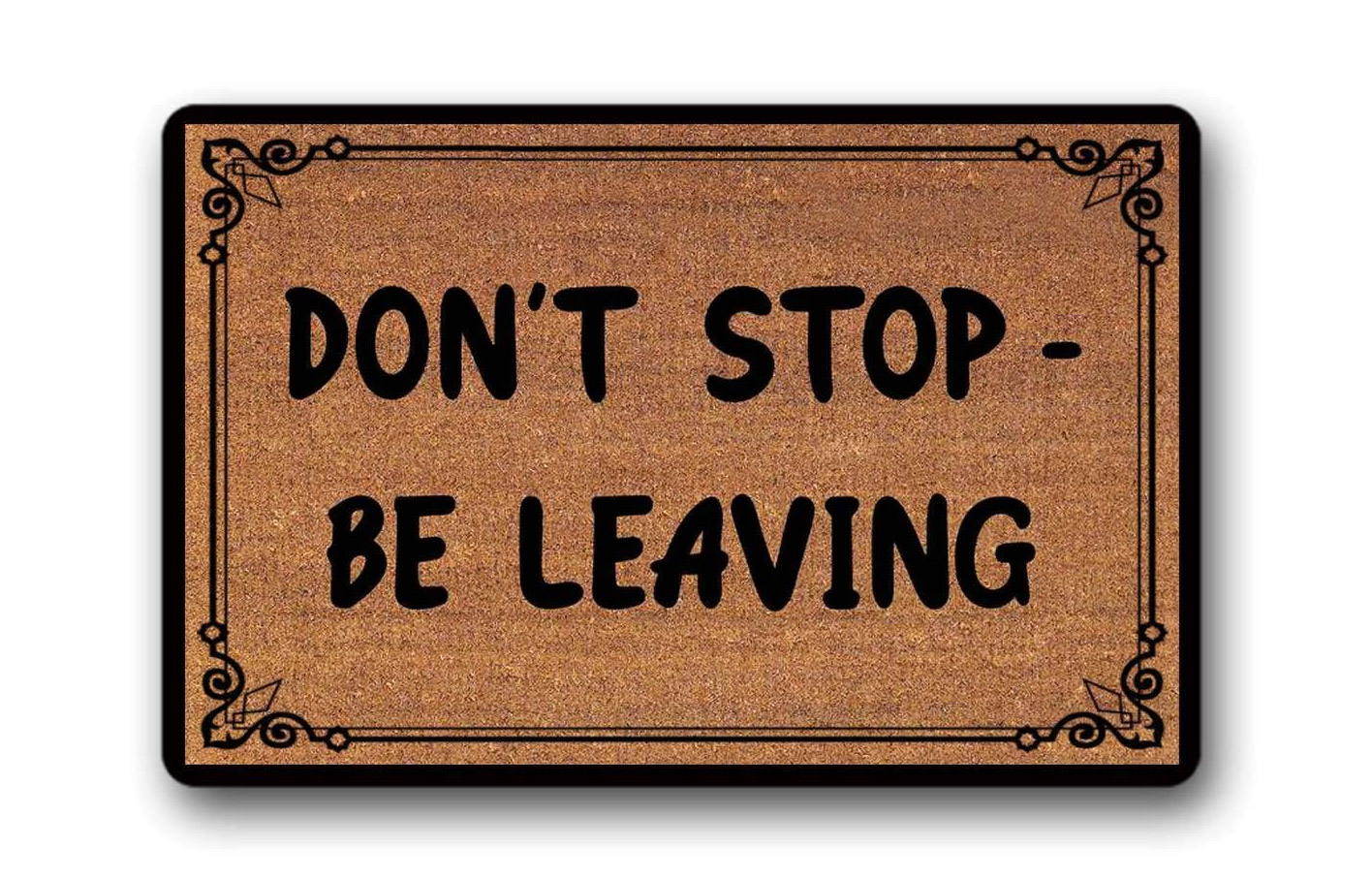 The don't stop be leaving Journey doormat is made from durable, hose clean olefin, it measures 27 inches long x 18 inches wide, and is made in the USA!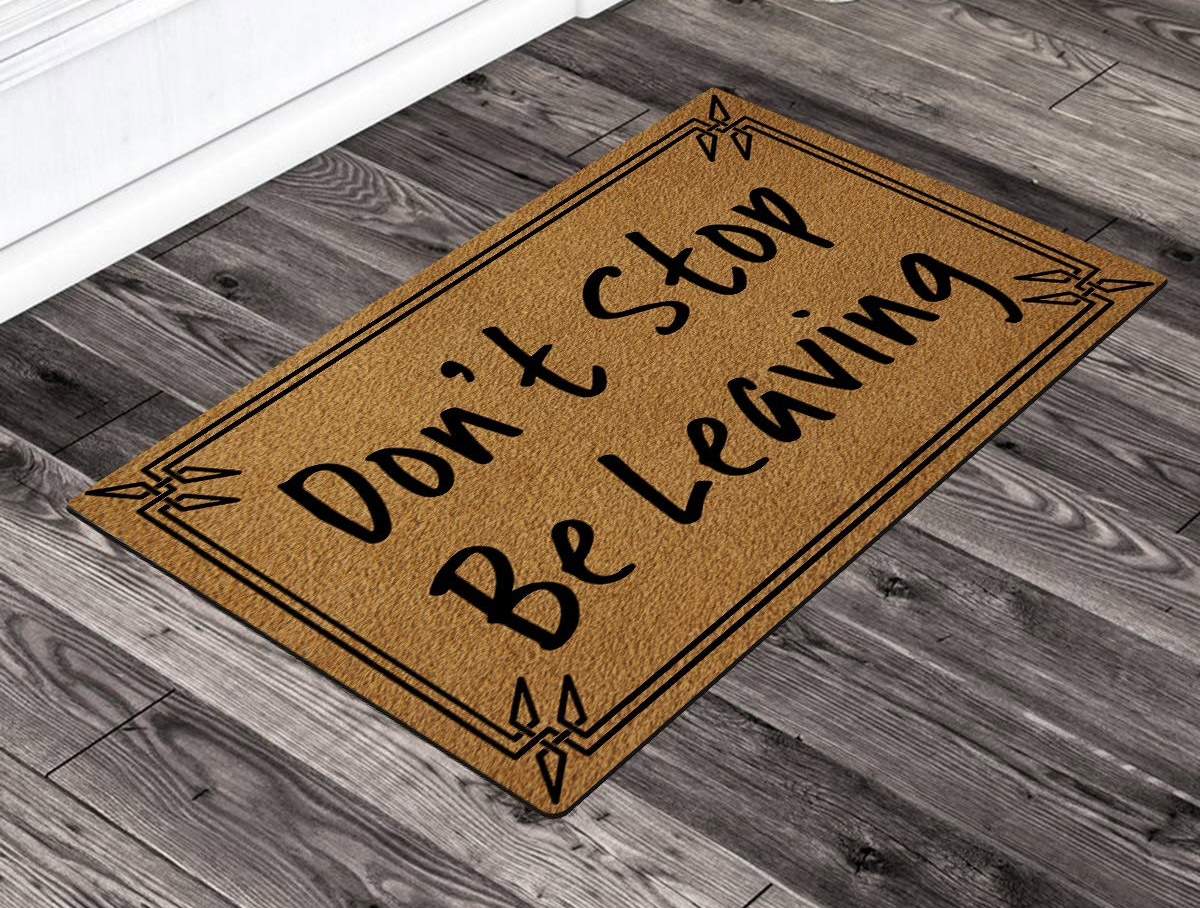 There's also a few different versions and designs to choose from depending on your preferences. You can check them out on either Amazon or Etsy.