Donald Trump Pinata
By Ryan on 06/07/2016 6:13 AM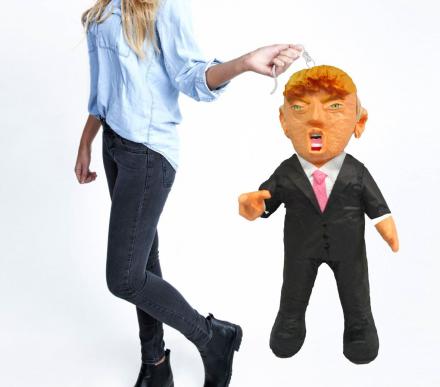 You've seen the Donald Trump toilet paper, and you've seen the Donald Trump cat scratcher, now its time to allow you to actually beat the living hell out of Donald Trump and have it look completely normal without causing any scenes. Fun for the whole family, this Donald Trump pinata features the Donald's signature hairline, his squinty-beady-lip-like eyes, and his standard suit with a pink tie. The Trump pinata can hold up to 5 lbs of candy, toys, 100 dollar bills, toupees, small-sized gloves, red Trump hats, taco salads, or whatever you'd like to put inside of it.
The Donald Trump pinata comes in two different sizes, a smaller Trump pinata that measures 24 inches tall, and a larger Trump pinata, that measures 32 inches tall. The smaller Trump pinata can hold up to 4 lbs of candy or toys, whereas the larger Trump pinata, which we mentioned above, can hold up to 5 lbs of stuff.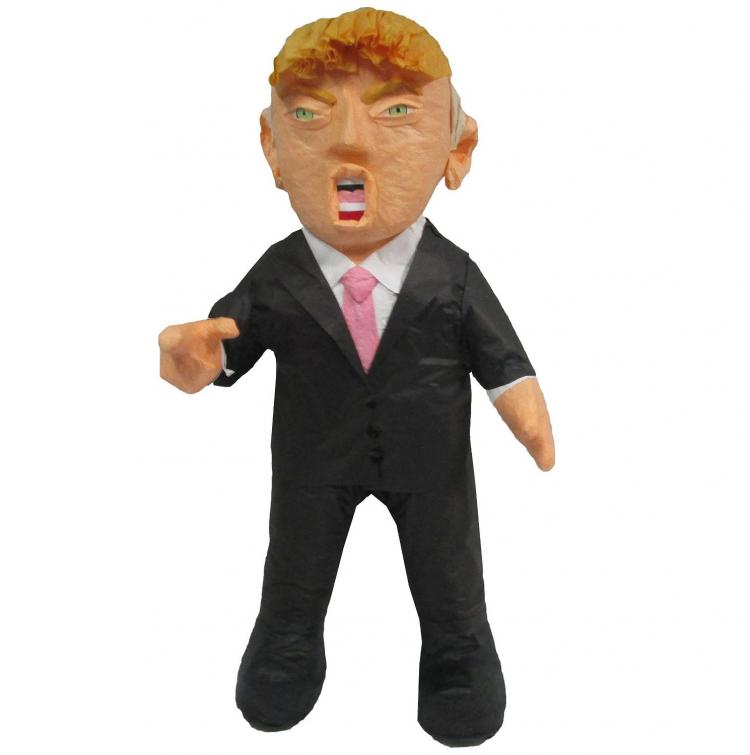 A perfect toy to use at your upcoming election-day party, the Donald Trump pinata, will surely let everyone take their anger out after a stressful past year of ridiculousness, shenanigans, and absurdity.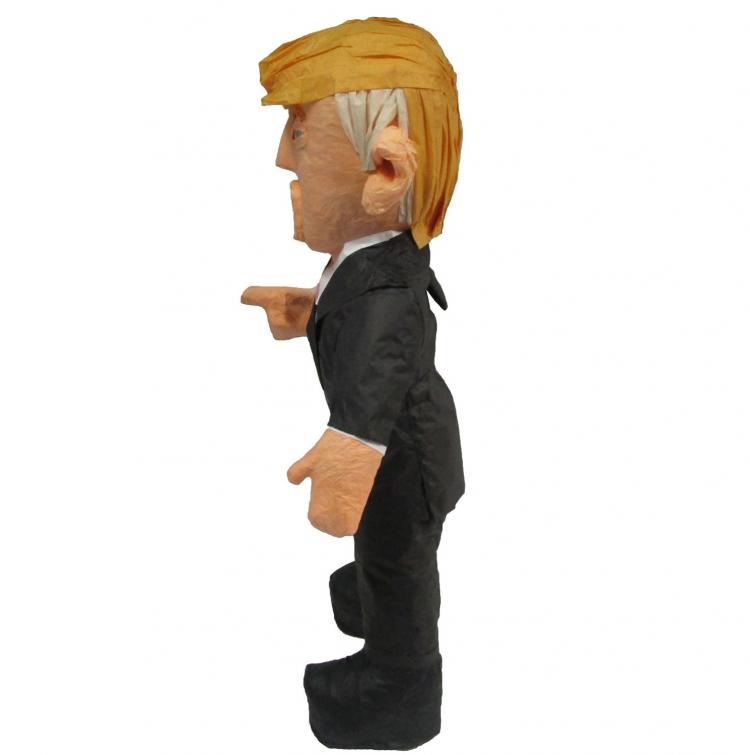 Check out a similar Donald Trump pinata in action via the video below.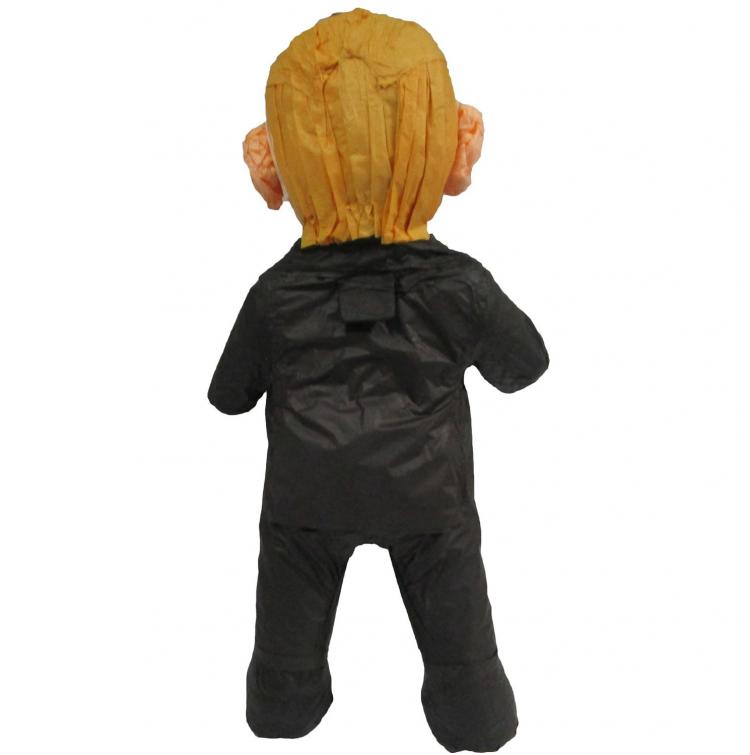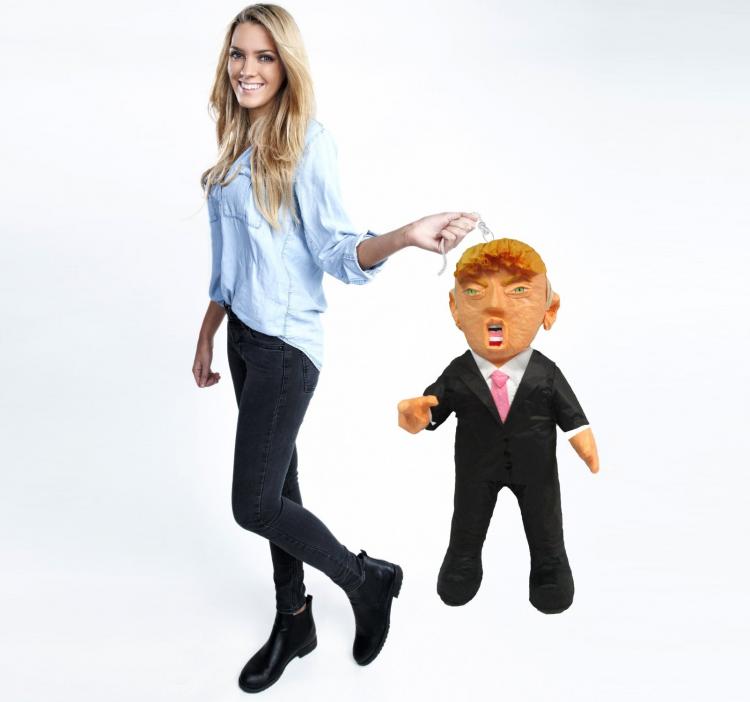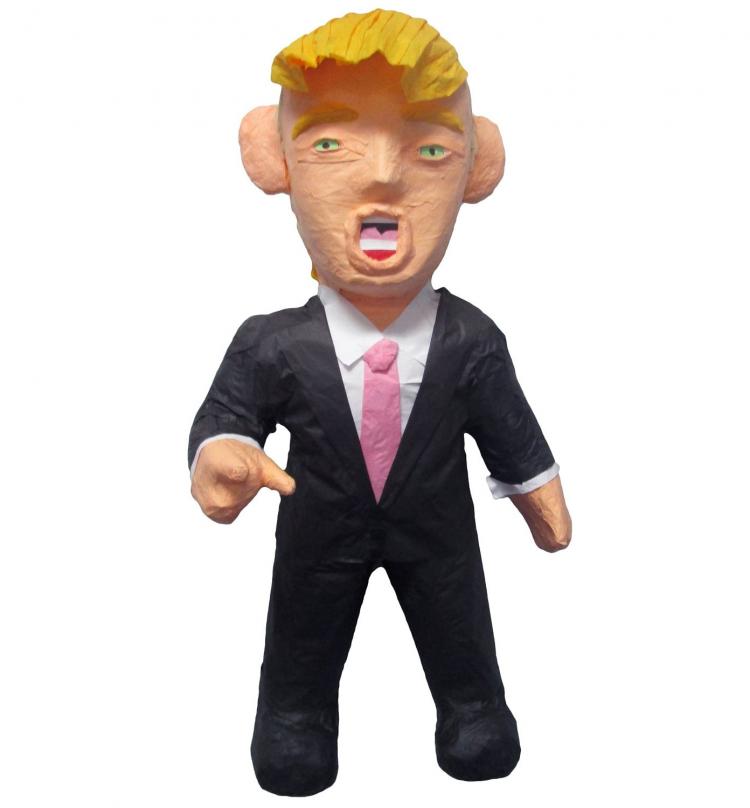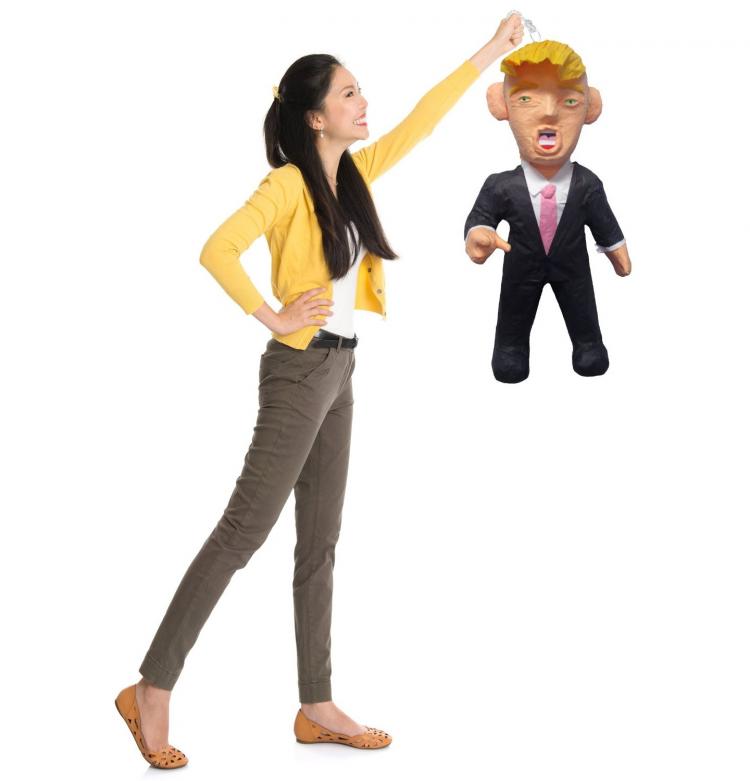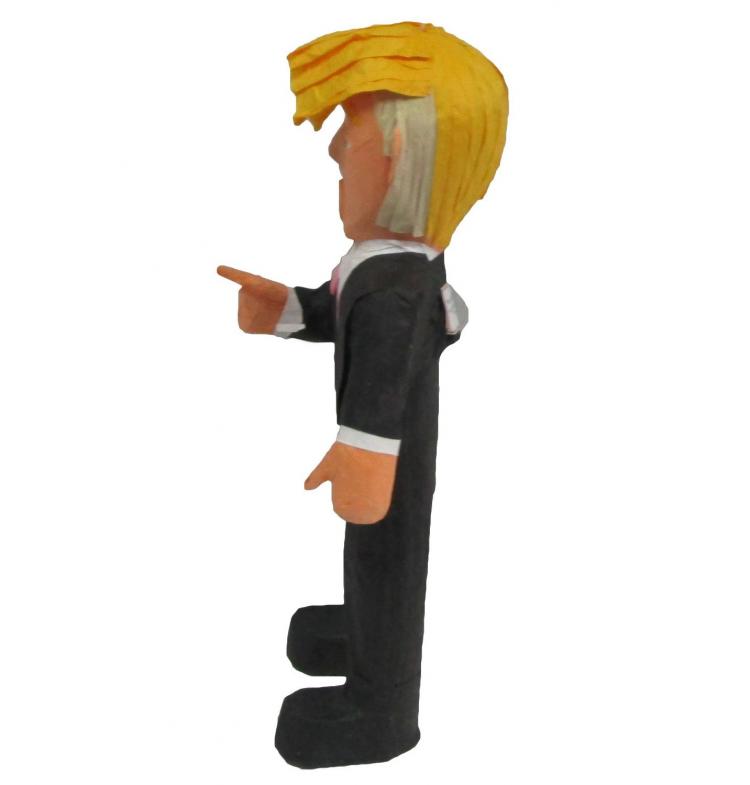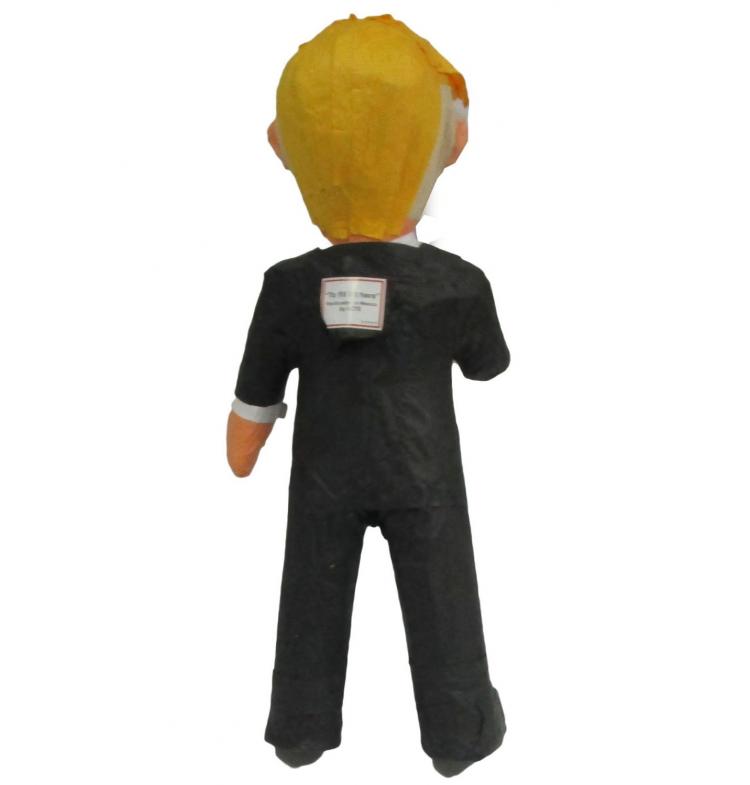 Subscribe To Our YouTube Channel