You Can Now Get a Donald Trump Cat Scratching Post
By Ryan on 08/07/2020 8:07 AM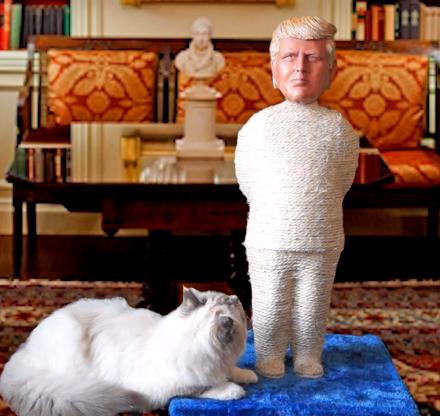 We all remember the Kim Jong Un cat scratcher post that we posted back in 2014 that cost an ungodly amount of money because it was a one-of-a-kind or something stupid like that. Well someone has of course made the same type of cat scratcher post in the from of Donald Trump, because at this point you have no reason not to create such an item.

Check out all the other politician cat scratchers here
Politikats, the company creating the Donald Trump cat scratcher post has also gone above and beyond and made cat scratchers also in the form of Barrack Obama, Benjamin Netanyahu, and Vladimir Putin, so that if you really wanted, you could surround your cat with the world leaders and let your cat scratch away their dignity one day at a time.
The Donald Trump cat scratcher post is made from a thick carpeted base for extreme comfort while your cat scratches away at Trump's plump body which, is also customizable between red, blue, and grey colors to choose from.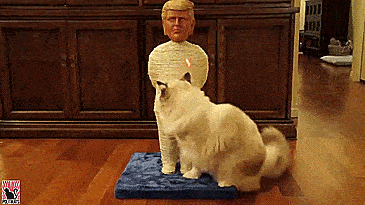 The actual body of the scratcher is made up of 1/8 inch thick sisal rope that effectively gets under your kitty's claws for optimal scratching, plus the body, arms, and leg indentations of the scratcher give different scratching surfaces for your your kitty to play with.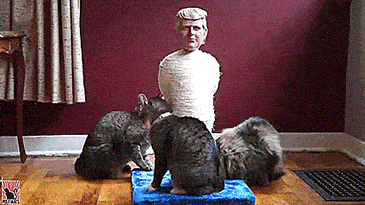 Not only will your cat love your Trump cat scratcher post, but it will surely be a great conversation piece, as any guests are sure to either laugh in enjoyment or run out the door depending on their views of Trump.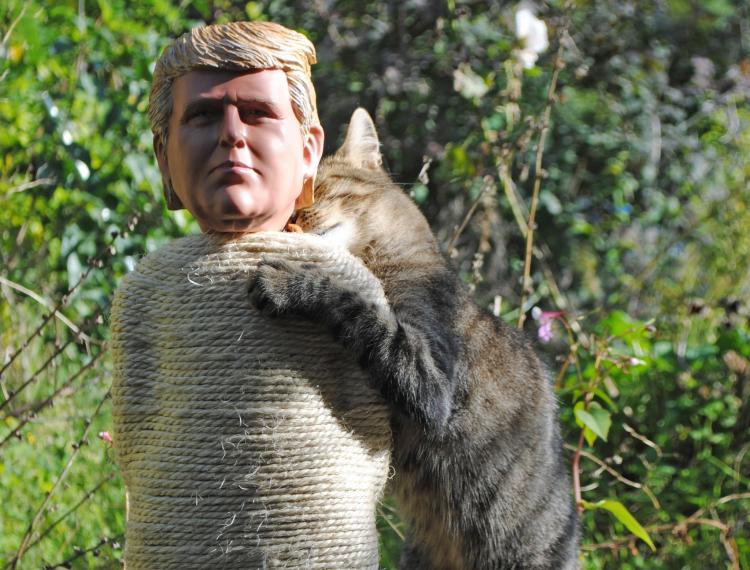 The Donald Trump cat scratcher measures 26 inches tall x 15 inches wide squared (base).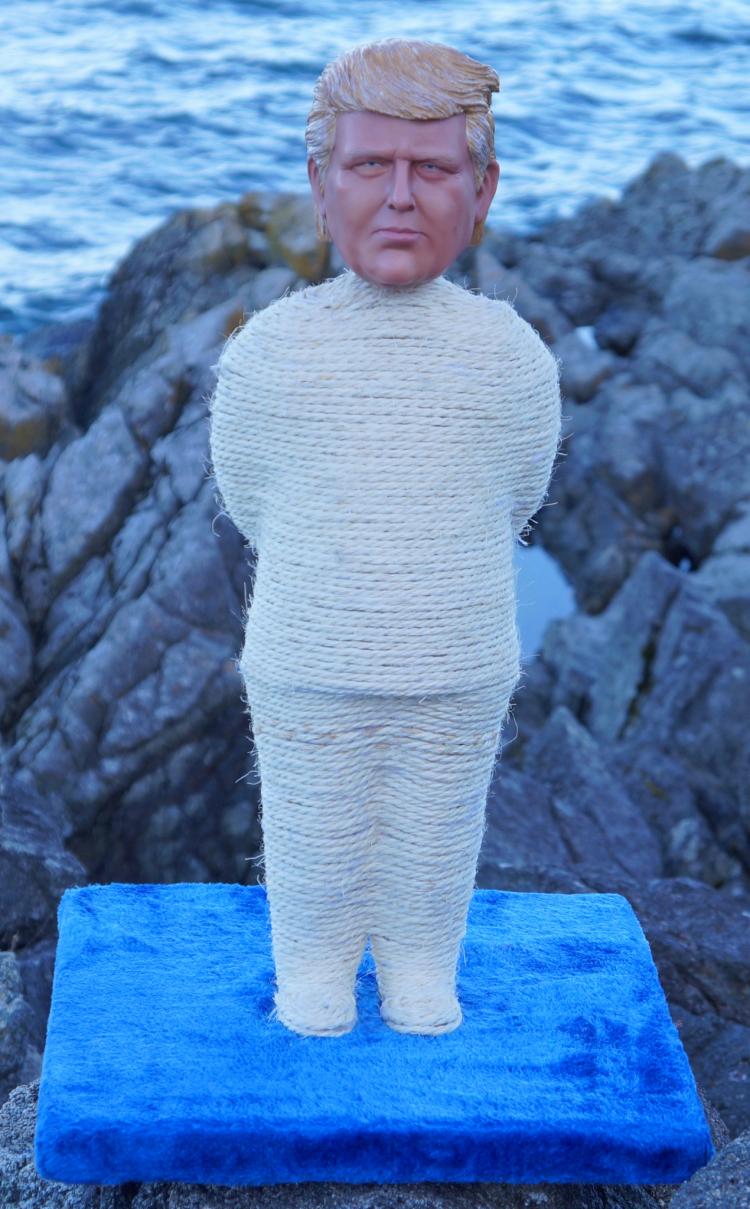 The Donald Trump cat scratcher post is currently in a funding phase on Kickstarter with an estimated delivery date of August 2016, so go reserve yours now, and be sure to check out the scratchers in action via the video below.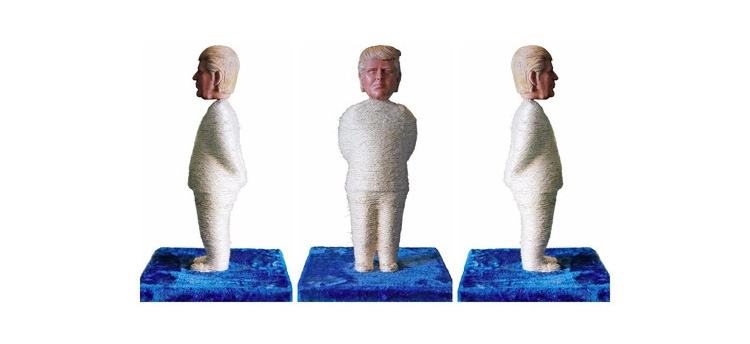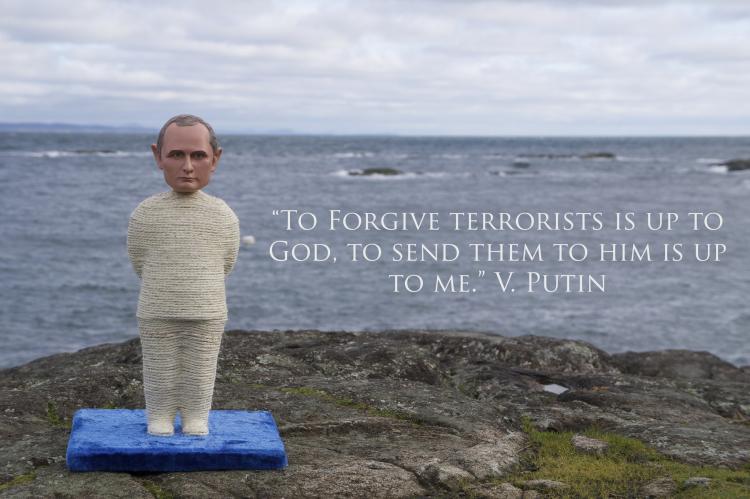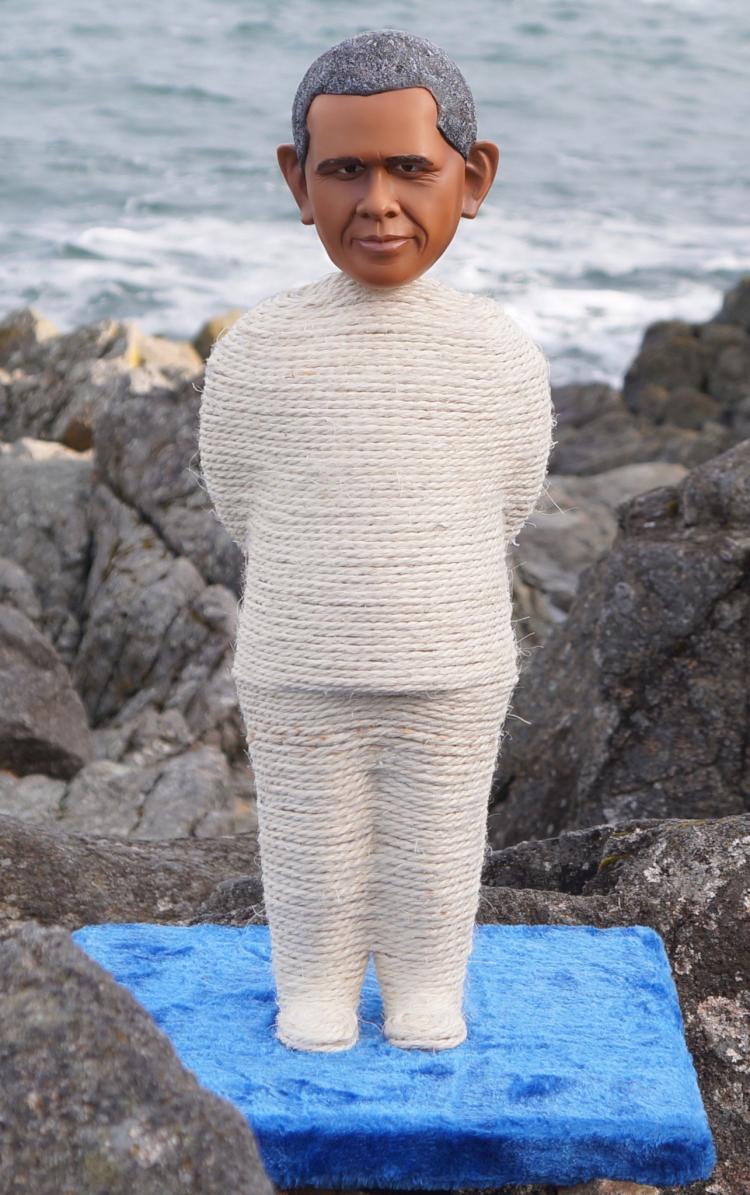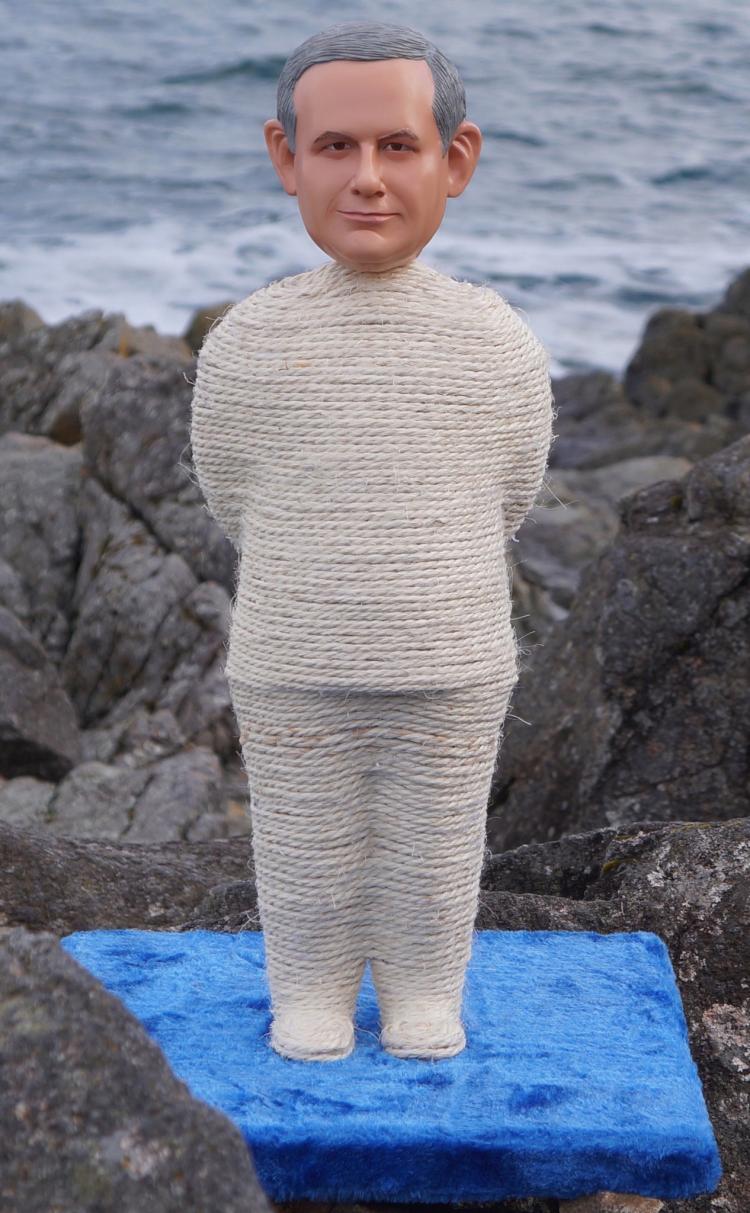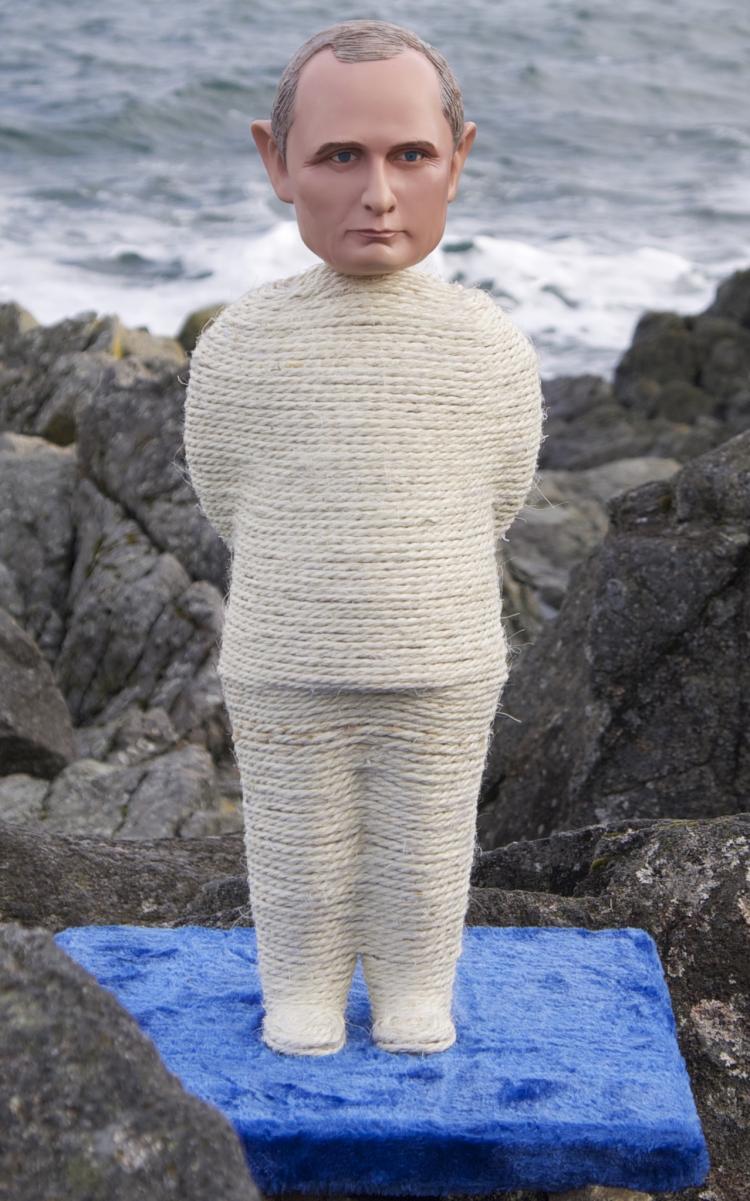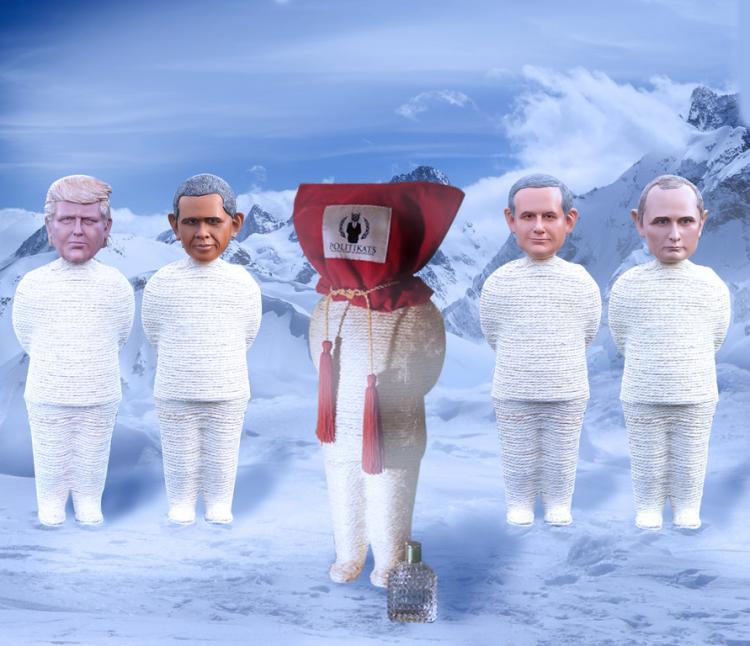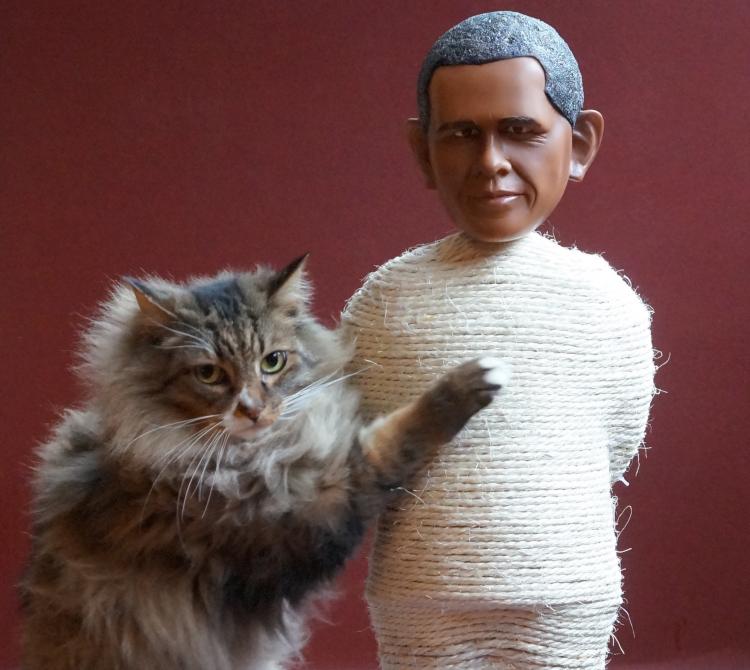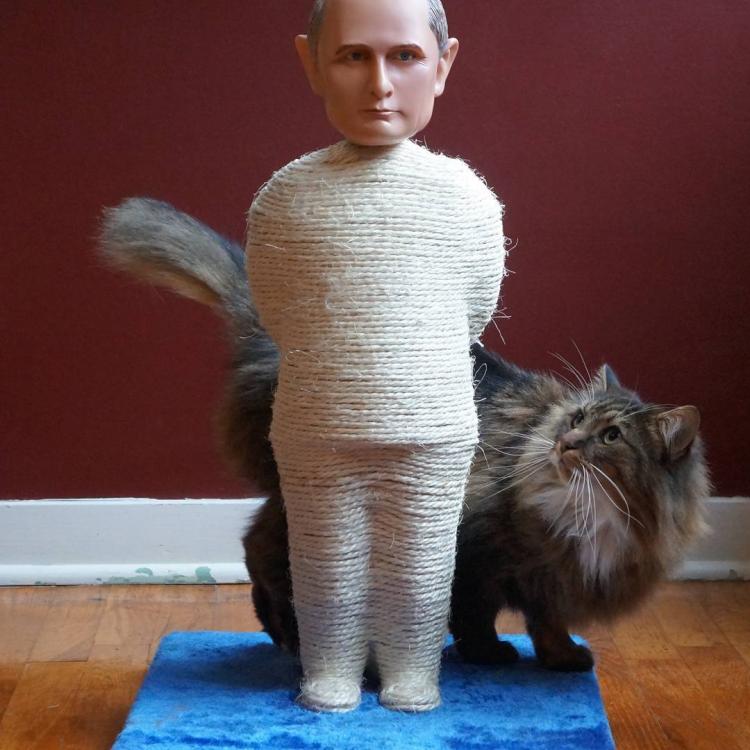 Subscribe To Our YouTube Channel