This Luggage Has a Built-in Closet, Is Perfect For Frequent Travelers
By Ryan on 10/28/2022 8:26 AM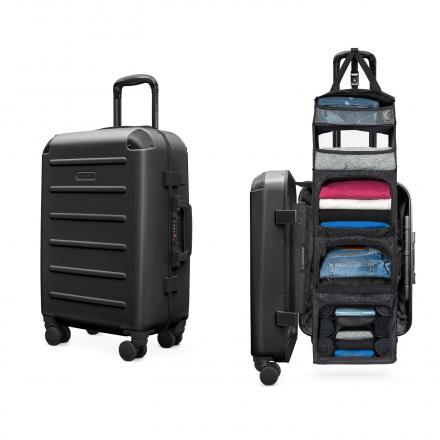 Traveling is fun, but packing is not as fun as the actual destination itself. You have to arrange them every single time you go from one destination to another. With jet-lag and your travel itineraries in mind, you won't have much time to fix the clothes and then haul them the next day. But with this luggage with a built-in closet, we're sure you'd cut off the time spent hauling your neatly packed clothes out of the bag!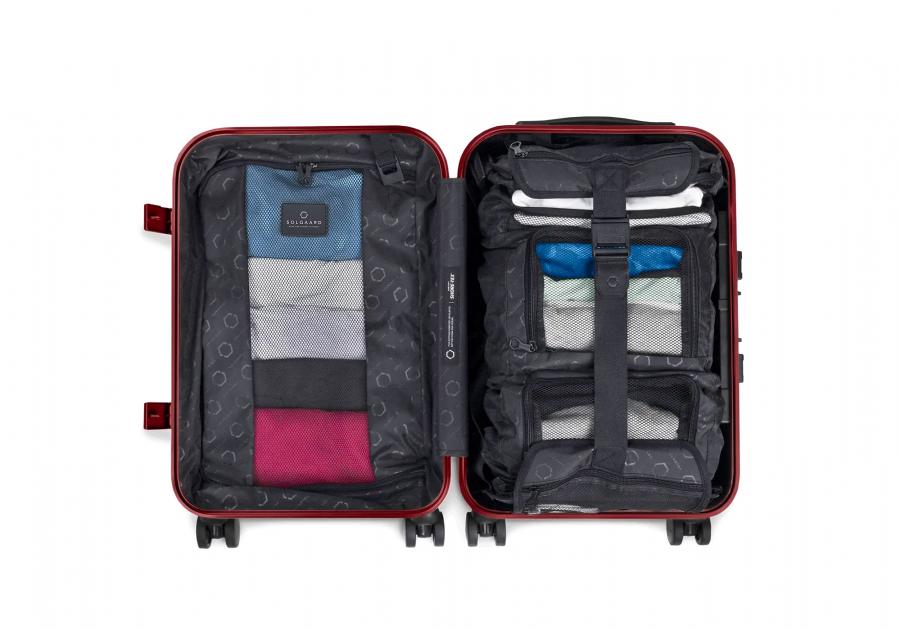 This unique luggage that's designed with a built-in closet is popular among travelers who prefer not to organize their clothing in time-consuming ways. Instead of spending so much time unpacking the clothing for such a time-limited trip, this carry-on closet eases each owner's use with its built-in shelving system.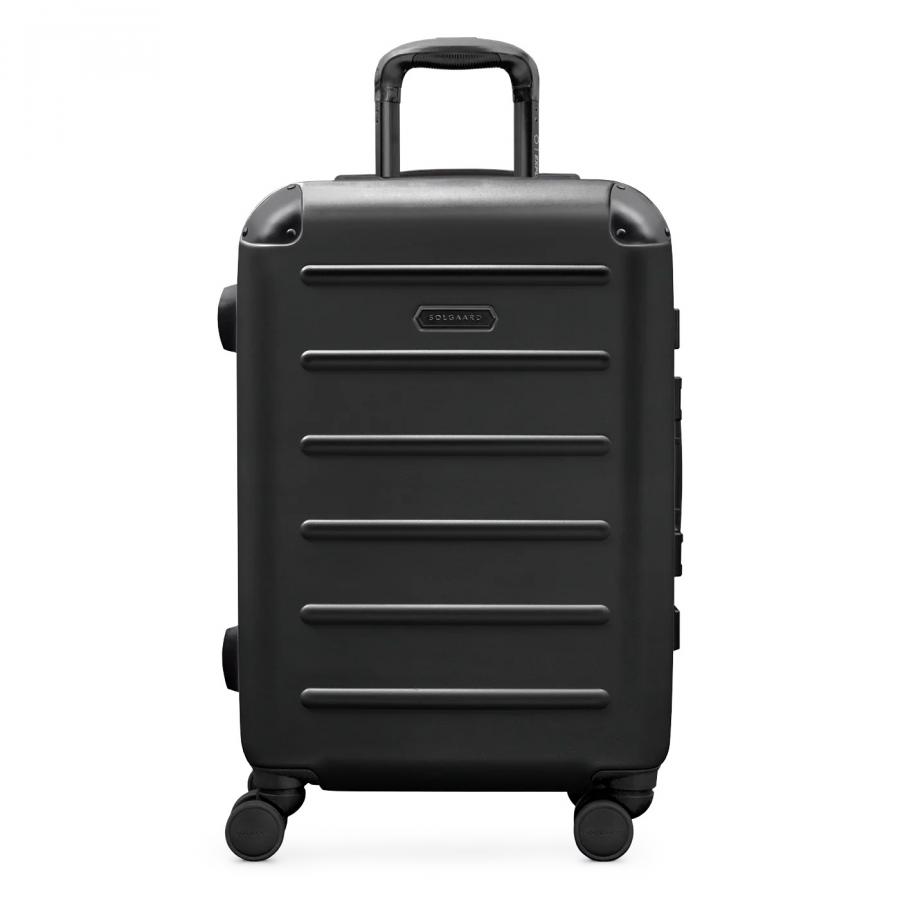 Unlike other luggage that has an uneven weight when you pull its handle, you can see that the shelves are balanced and proportioned, making it readily accessible at your command.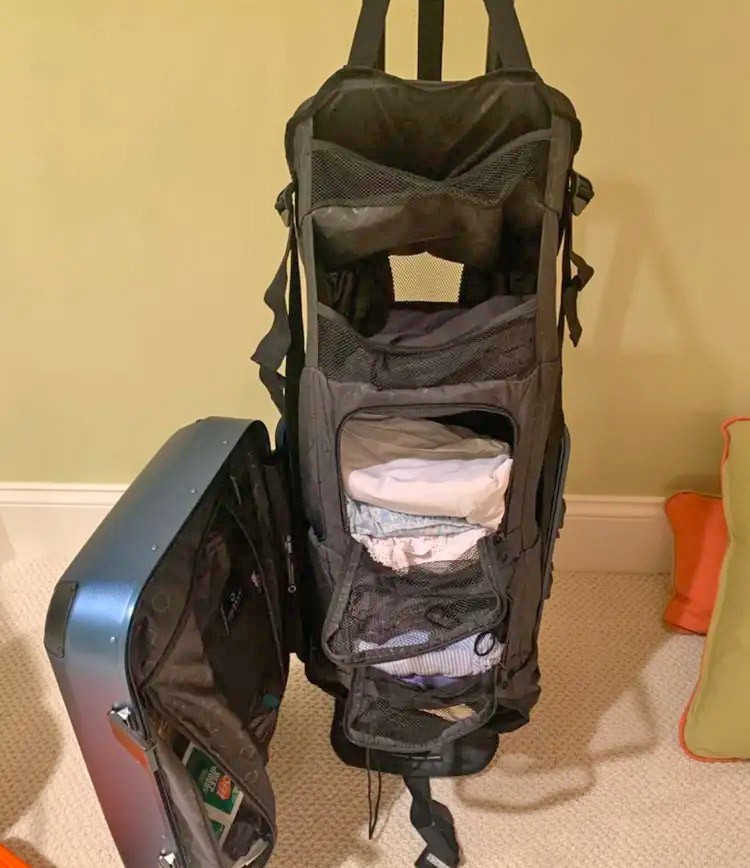 The shelf almost resembles the drawers you've got in your home without taking up too much space. It has six shelves to fit any clothes you are bringing on your next trip.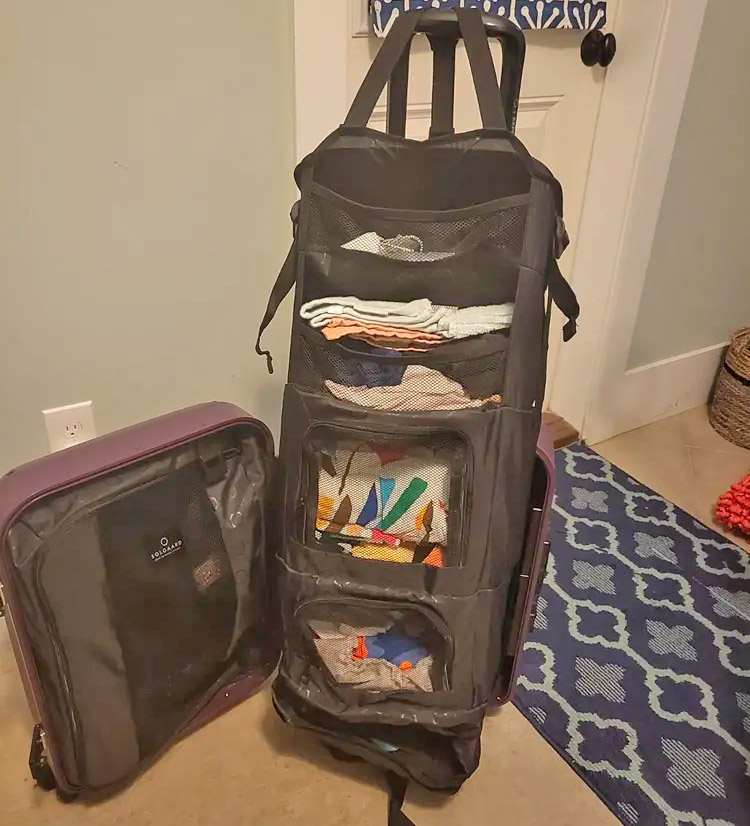 No longer will unpacking in the hotel be an issue, just open the luggage with a pinch, and just pull up your closet to instantly have access to all of your clothing and accessories!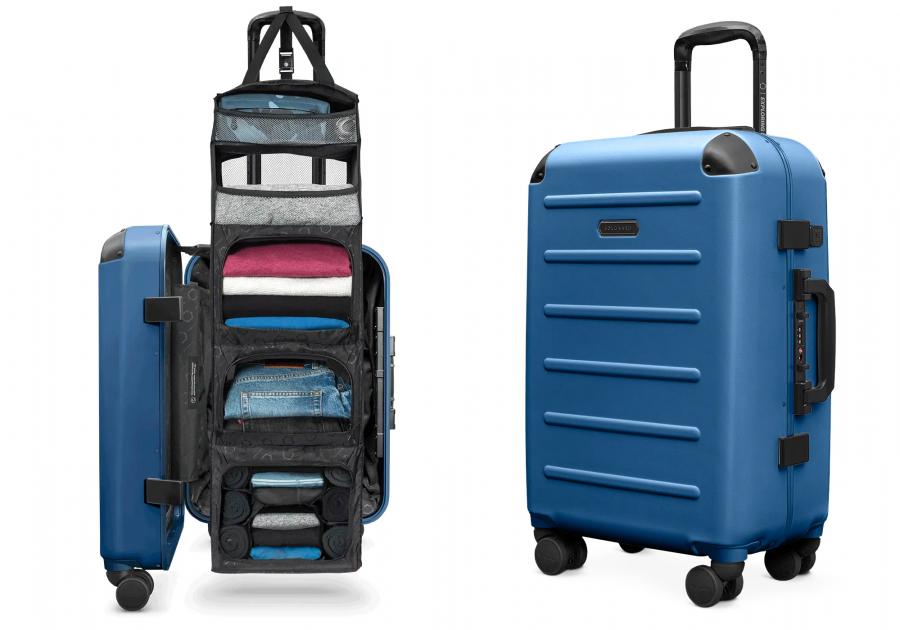 It may look like a typical suitcase at first, but the built-in closet will completely change the way you travel!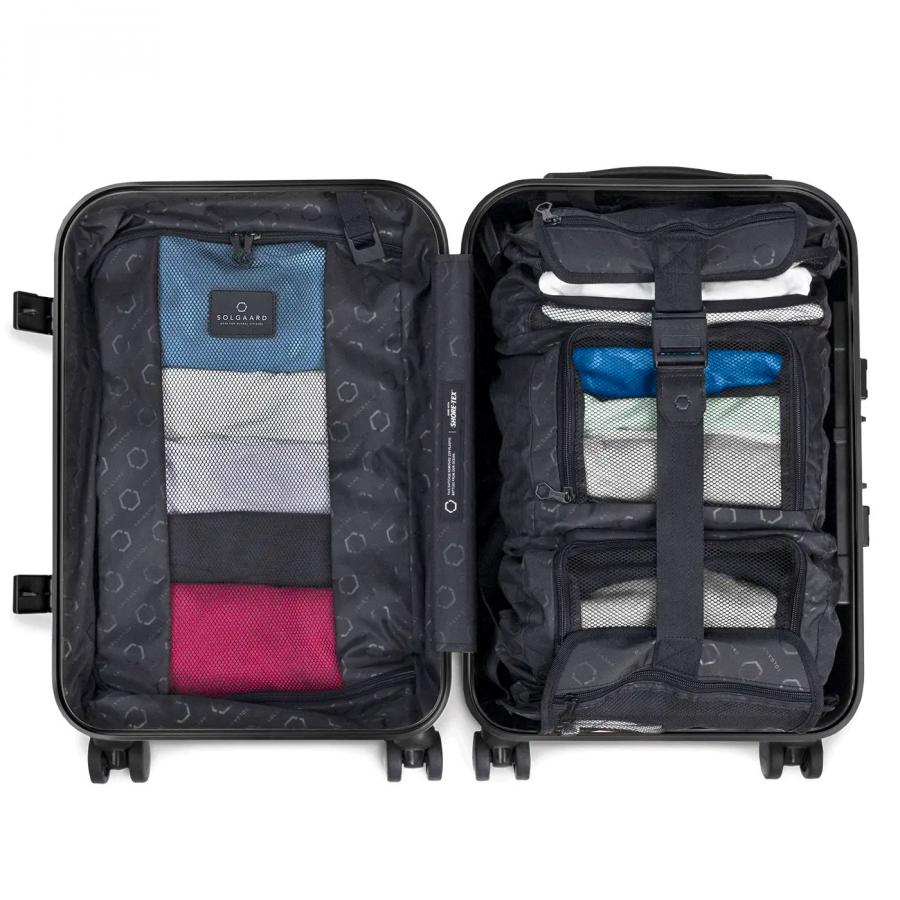 On top of that, you don't have to worry about your clothes getting soaked because this luggage with a built-in closet is entirely waterproof. So, fear no rain or splashing water as you travel.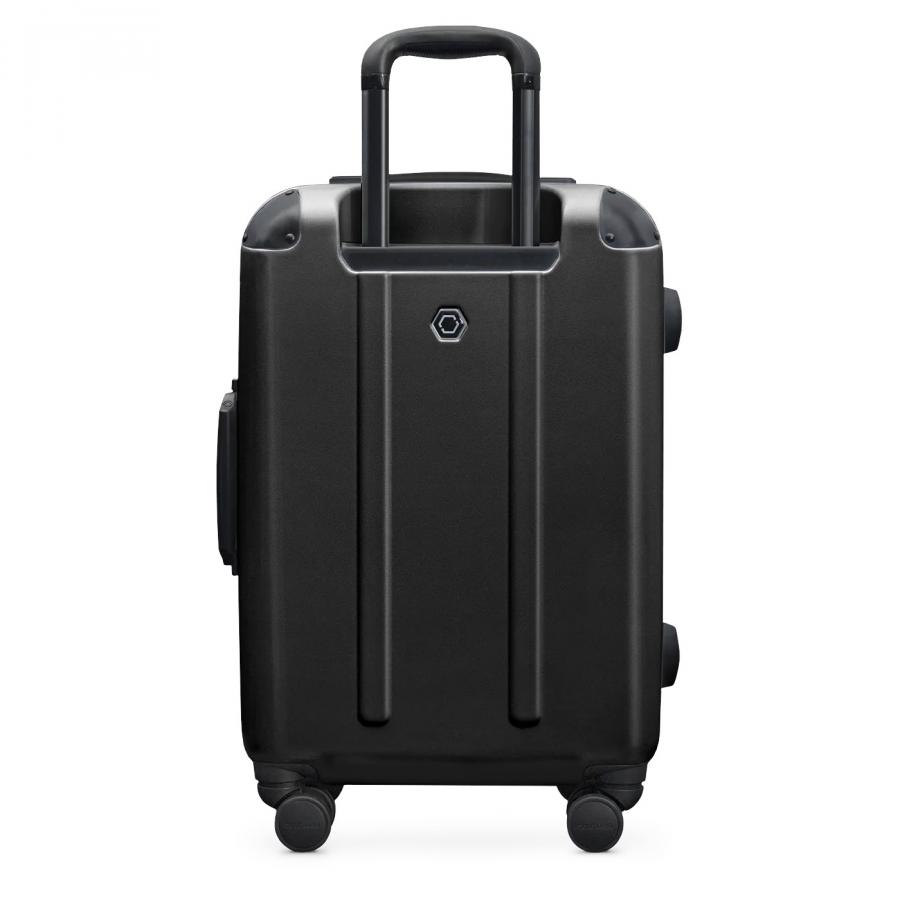 Another feature that we absolutely love about this is its one-pinch open feature.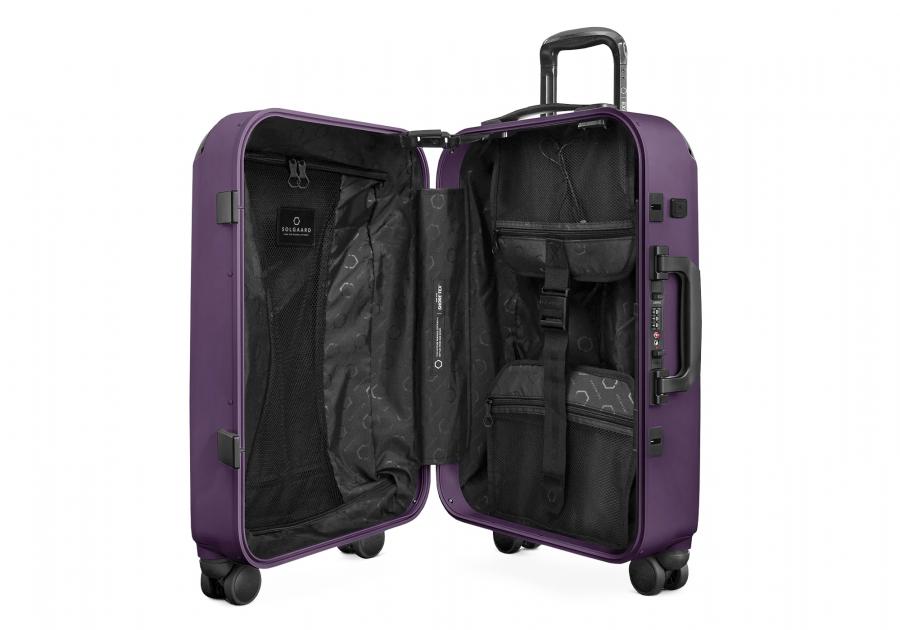 You would probably experience intense annoyance as you yanked the zipper open of your traditional luggage before, but now, you can rest assured that you can open the closet with just one touch.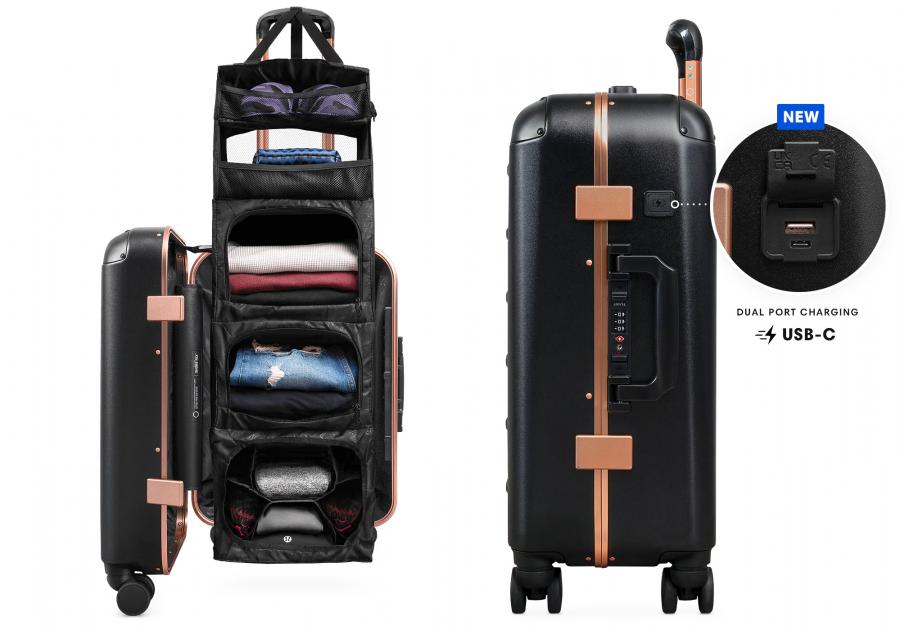 What's more to love about this luggage is that it has a built-in powerbank socket so you can charge your devices on the go!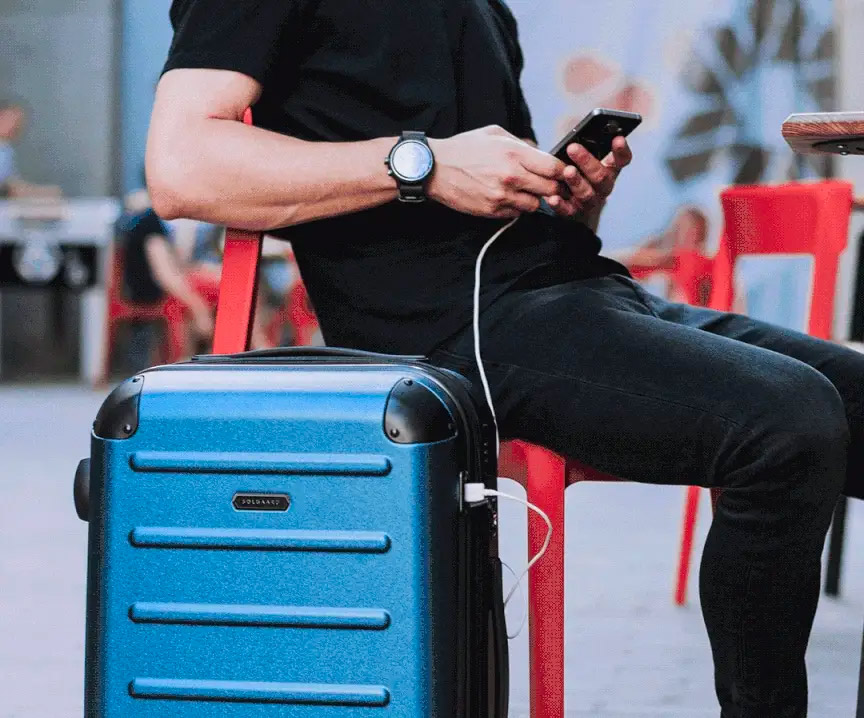 This way, you don't have to fret about going to a charging station or opening the luggage just to reach out for your power bank. With this carry-on closet, you can now simply reach the bag and attach your cord to the phone.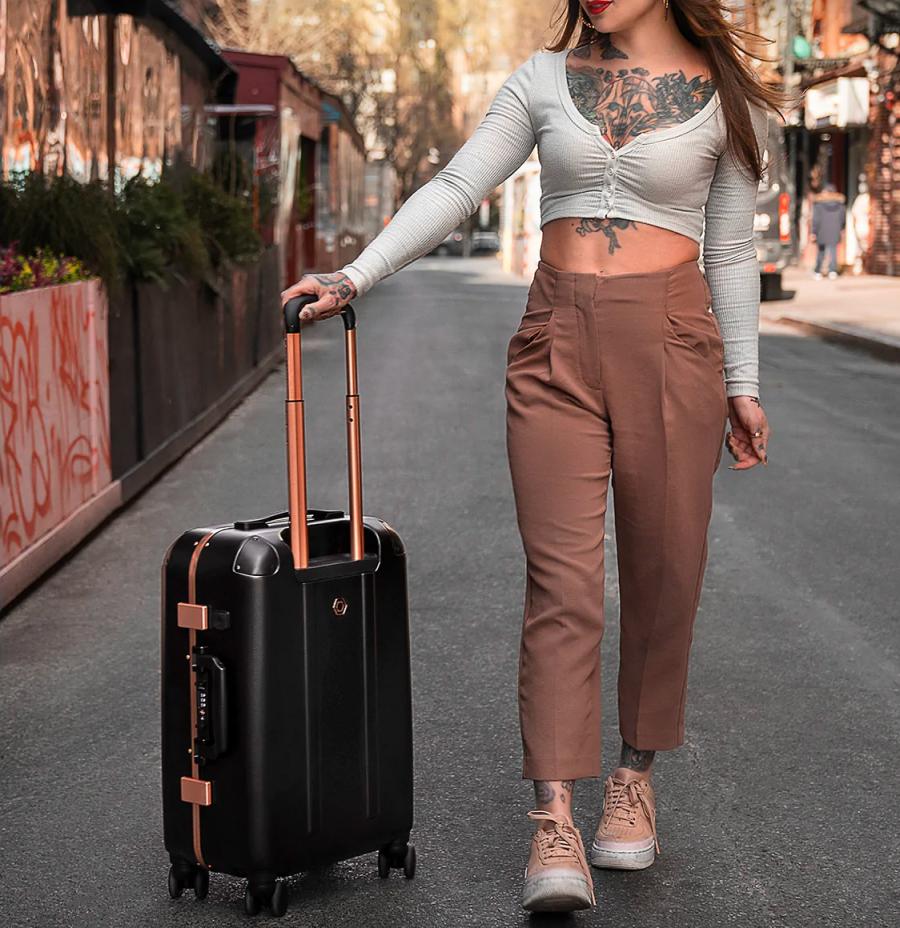 You can also travel worry-free because it's safe in so many ways. For one, it is safe from any unwanted scratches you may get along the way. The shell is made from polycarbonate and aluminum to strengthen the build.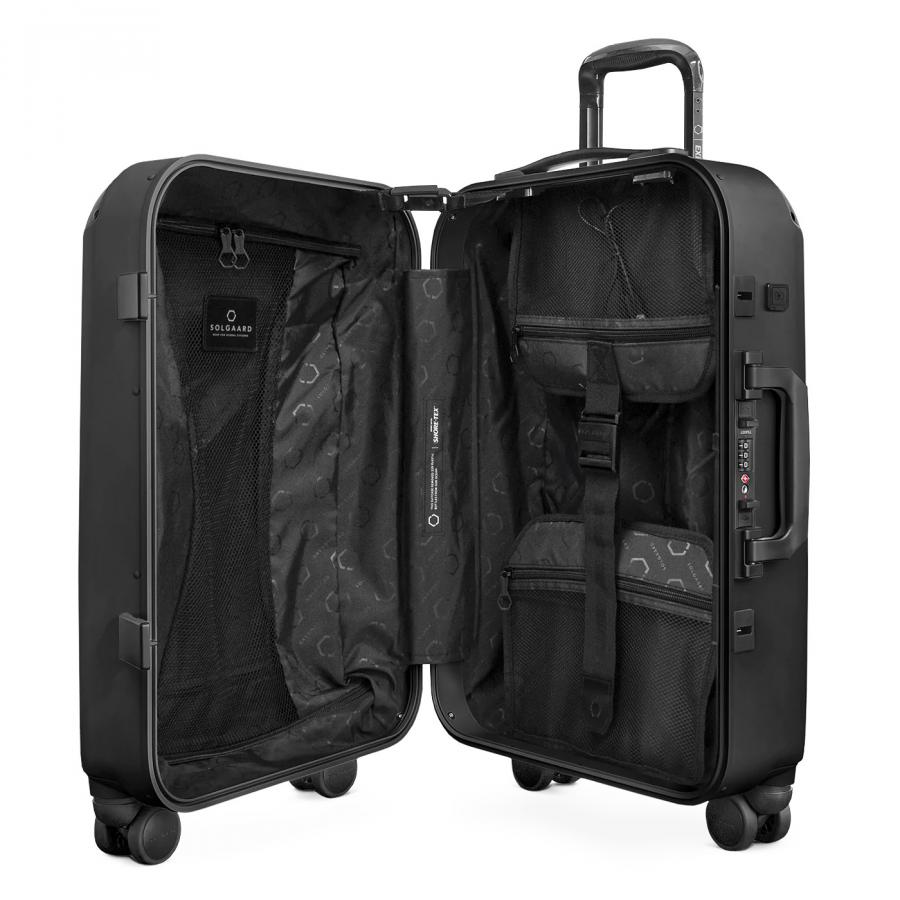 And to guarantee your luggage's safety, Solgaard's carry-on closet is backed with a specific passcode lock that is Travel Sentry approved (TSA approved). That means you don't have to worry about flimsy locks that seem to be working at first but stop working after that.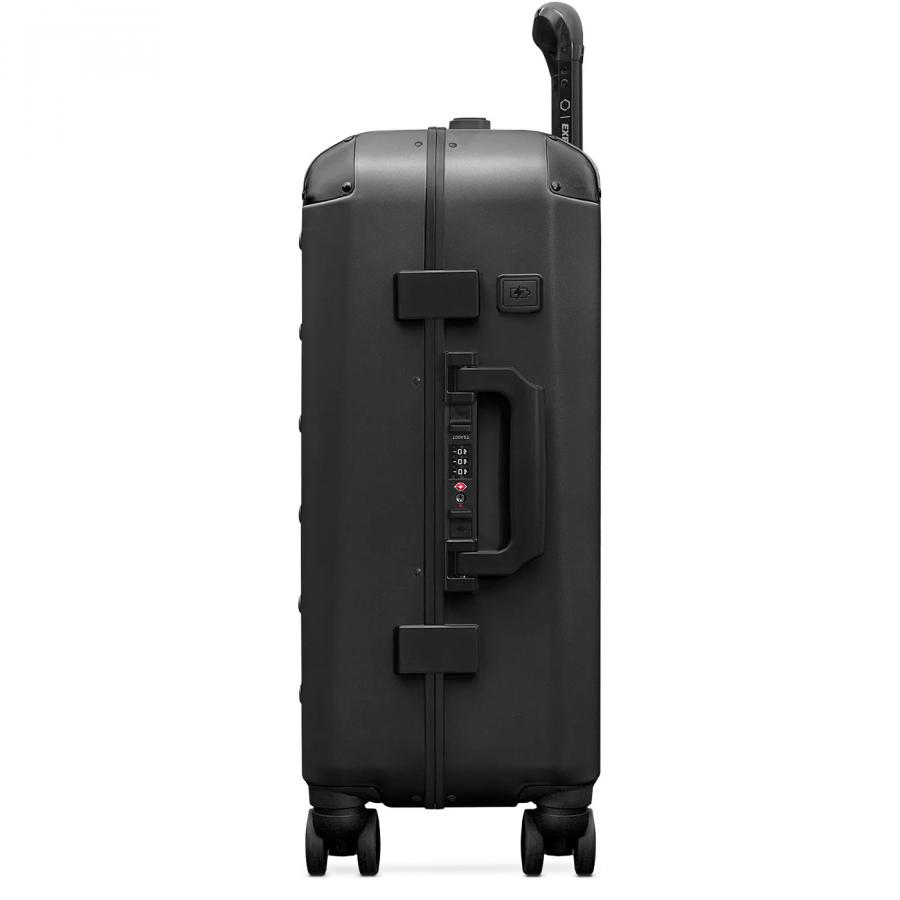 It is also safe from skidding and ruining the wheels as you go into different terrains. Whether you're on a slippery or bumpy floor, the wheels are easy to direct in any direction you want because they are frictionless and can virtually be rotated to 360 degrees.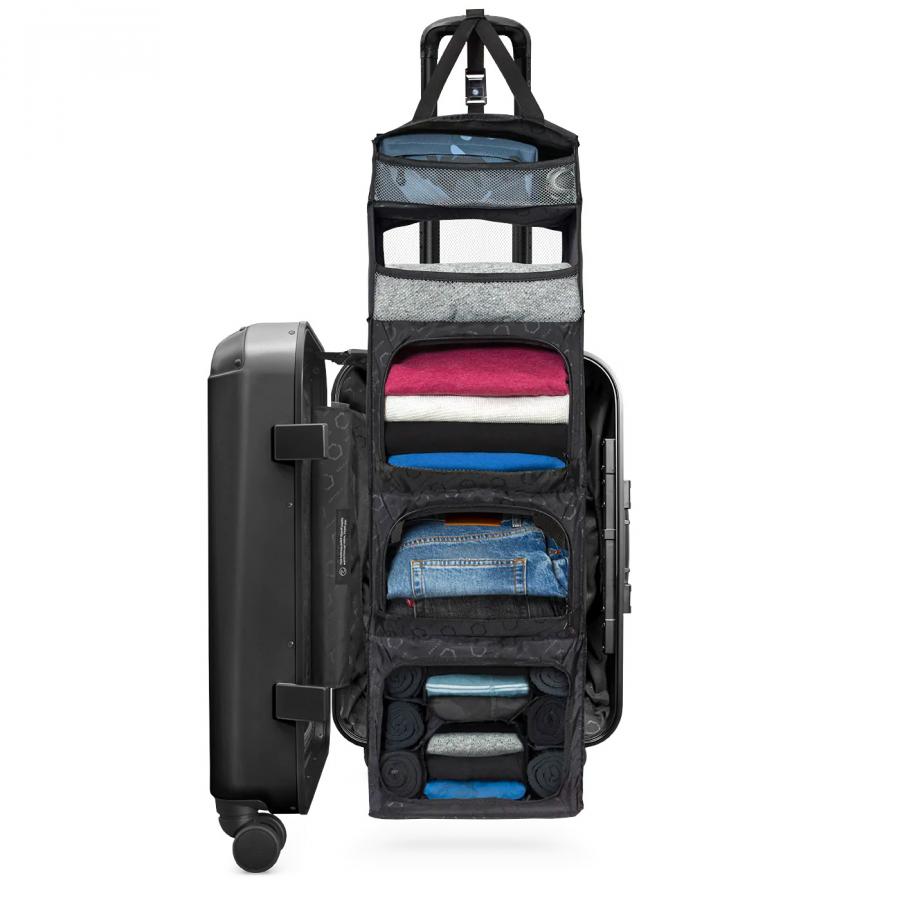 The Carry-On Closet comes in two sizes: Carry-On Closet and Carry-On Closet Plus. Carry-On Closet is the standard size, perfect for light luggage you will carry for 3 to 4 days. This model has a 20" height, 9" width, and 7.5" depth.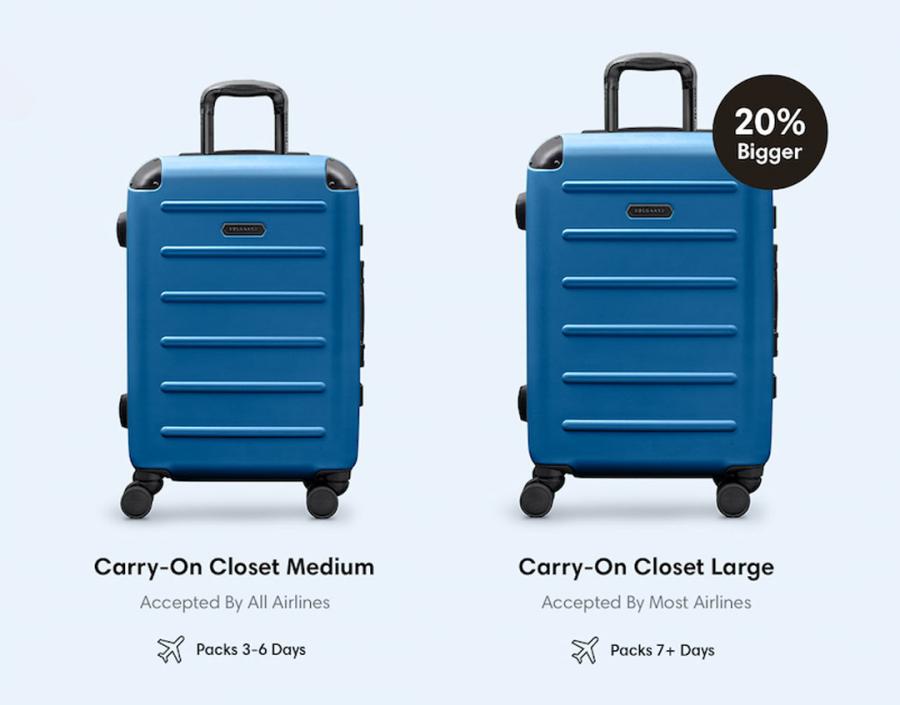 Carry-On Closet Plus, on the other hand, is the larger version of the luggage. Instead of having a 20-inch height, it is extended to 22.4 inches, and the shelving system is extended too, making it easier to accommodate 4 to 7 days' worth of clothing.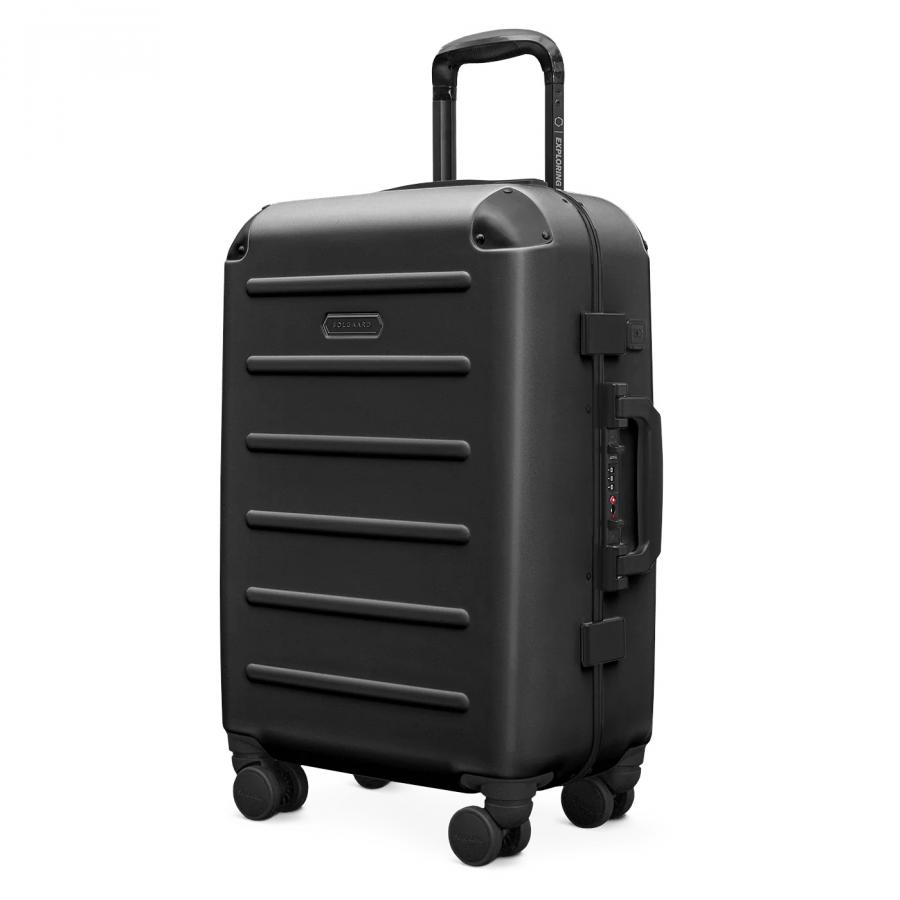 You can snag these beautiful carry-on closets from their website in a price range of $275 to $295, depending on which size you select!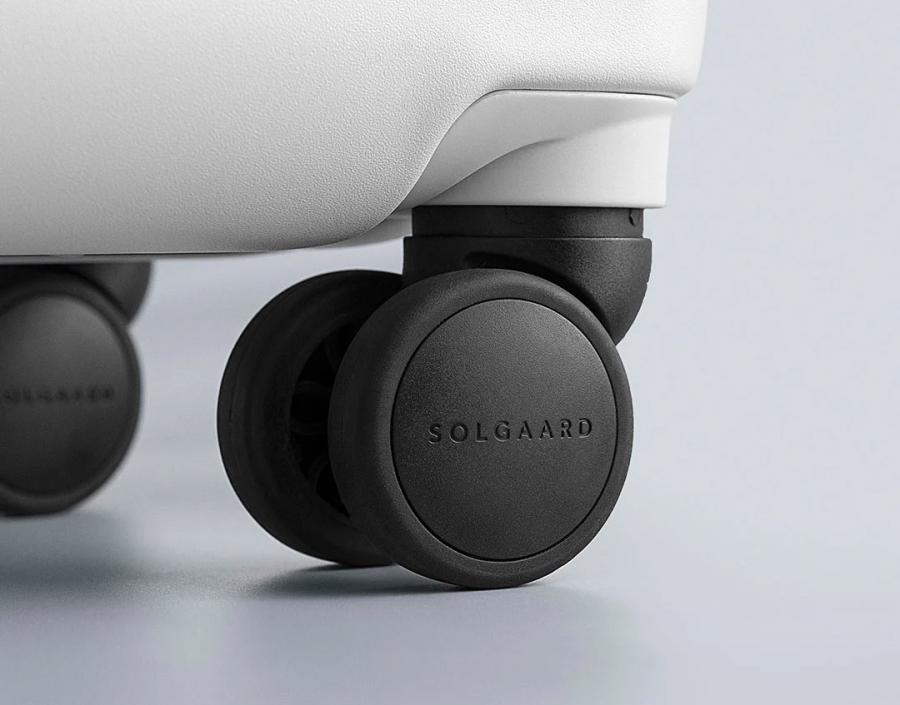 Check out the luggage with a built-in close in action via the video below!
Subscribe To Our YouTube Channel