You Can Now Get a Wrap To Turn Your Instant Pot Into R2-D2
By Ryan on 10/13/2020 3:57 PM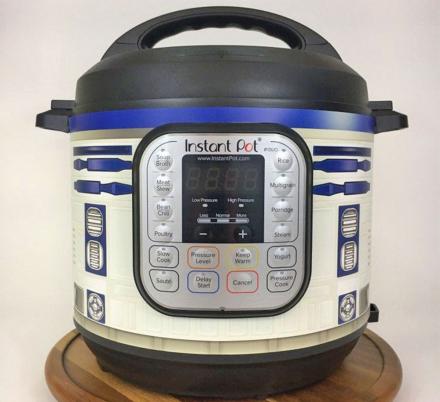 In this world of instant gratification, I am a big fan of the Instant Pot, but I hate having to take it down every time I want to use it...BUT I also hate the look of it sitting on my counter...what a quagmire! Thanks to this genius Instant Wrap, I can now turn my Instant Pot into R2-D2 and display it proudly with my full geek showing! Using magnets, this decal wraps around your pot and attaches in the back providing a smooth finish that makes it look like your Instant Pot was MADE to be intergalactic, Dark Side fighting, chicken and rice cooking machine!
The wrap is made of high quality plastic that provides a satin finish that looks and feels like luxury (as much as an Instant Pot can). And to make cleaning a breeze, the wrap is waterproof so you can spill all over this while tossing stuff in your pot and not worry about the cleanup.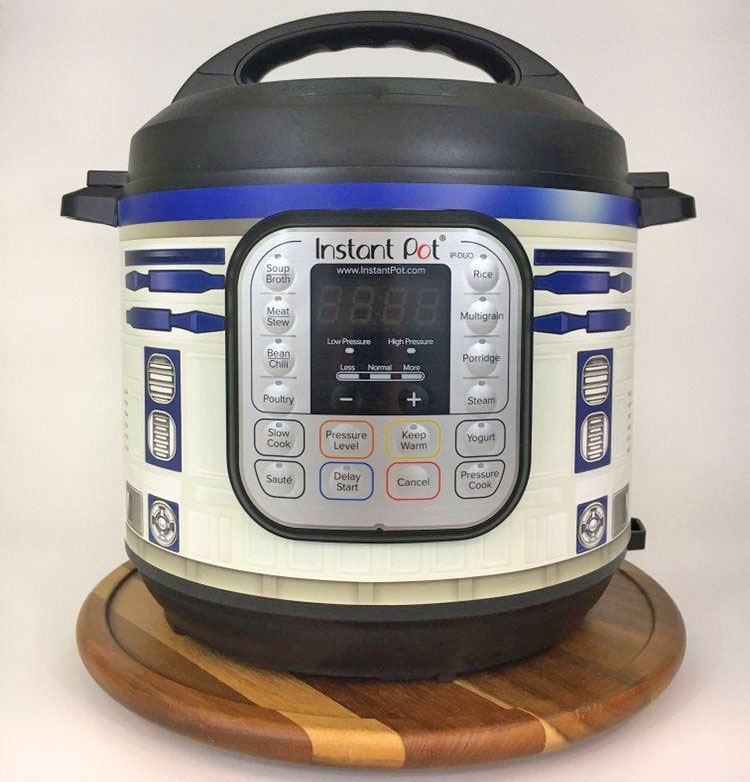 Will This R2-D2 Wrap Fit My Instant Pot?
Yes! This wrap comes in a plethora of sizes and will fit Instant Pot models from 3 quarts up to 6 quarts.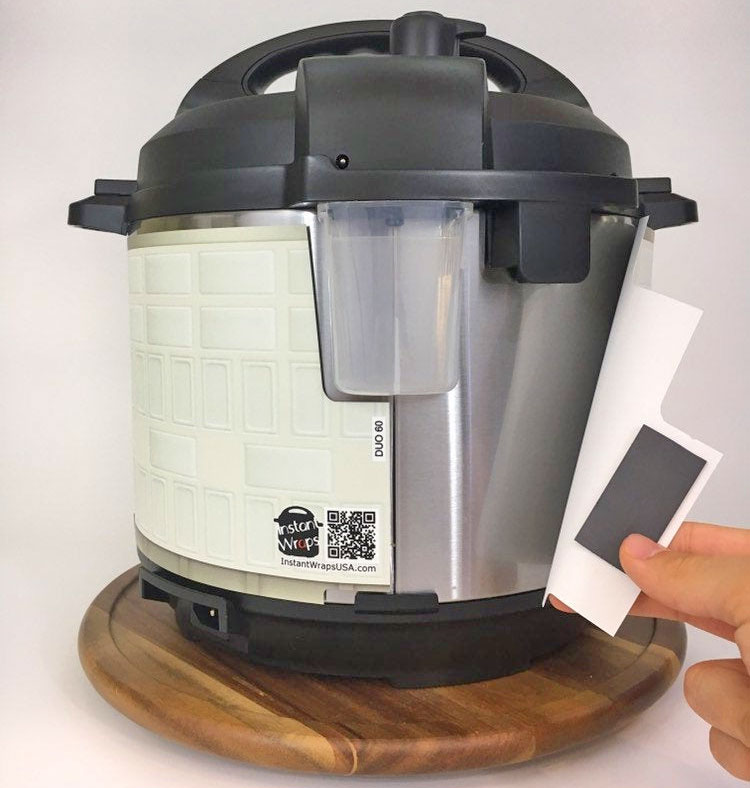 What If I Prefer BB-8 Over R2-D2?
Then you're in luck because Instant Wrap also has an Instant Pot wrap that will turn your cooker into BB8!
Get the BB-8 Instant Pot wrap here >>