This Dog House Sofa Has an Integrated Dog Bed In The Armrest
By Ryan on 08/17/2020 11:18 AM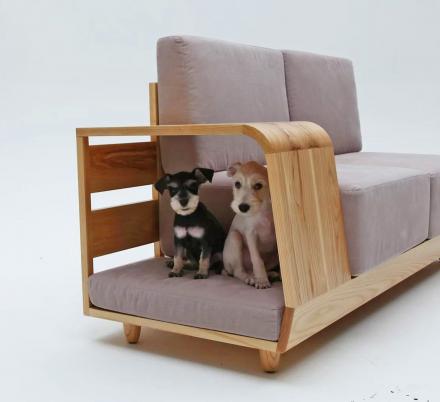 We've certainly found plenty of fun and unique ways to integrate a dog bed into your home, including one that works like a Murphy bed, on that's integrated right into the end of your king bed, and some that even look like camping trailers. This new one we found puts a dog bed right into the armrest of a sofa! It's called the Dog House Sofa, and it was created by designed Seungji Mun, and was part of a new line of pet furniture for the Korean brand "m.pup".
From the front of the dog bed sofa it looks like the couch just has an extra large wooden armrest, but when viewed from the side, you can see there's an open area with a padded bottom for 1 or 2 smaller dogs to snuggle up and take nap. The sofa dog bed is designed in a way that your pup can hop in and out of the end of the armrest, or another smaller secret entryway is on the other side towards the couch where they can instantly go from the sofa to the dog bed.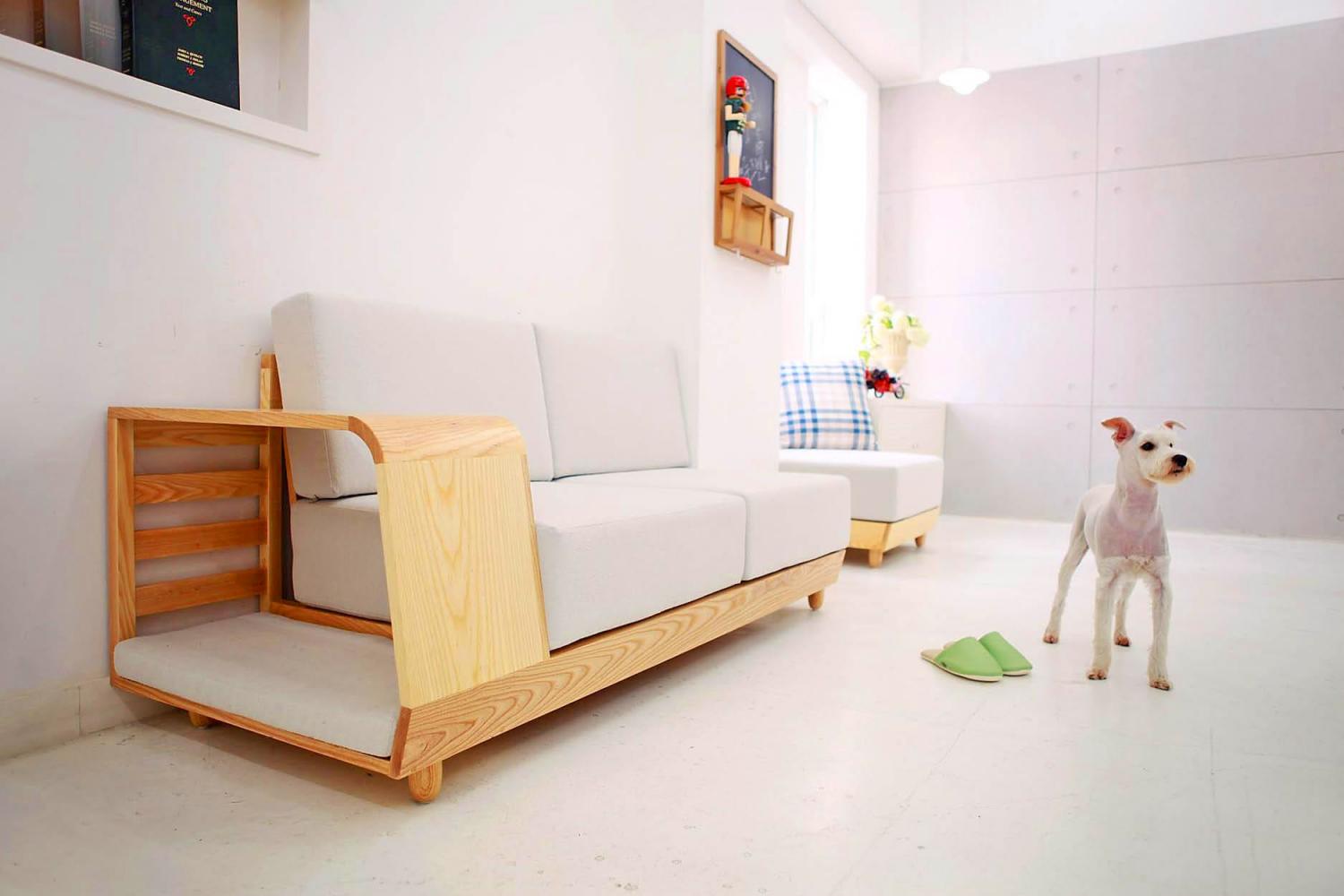 "m.pup" designs products which enhance the harmony between human and pet, and makes those into products. And through the products, they share their emotions and feeling, and communicate each other. In addition, through mpup's designs we want to inform people how serious abandoned dogs and environmental problems are. Recently, we are exploring ways to solve these problems.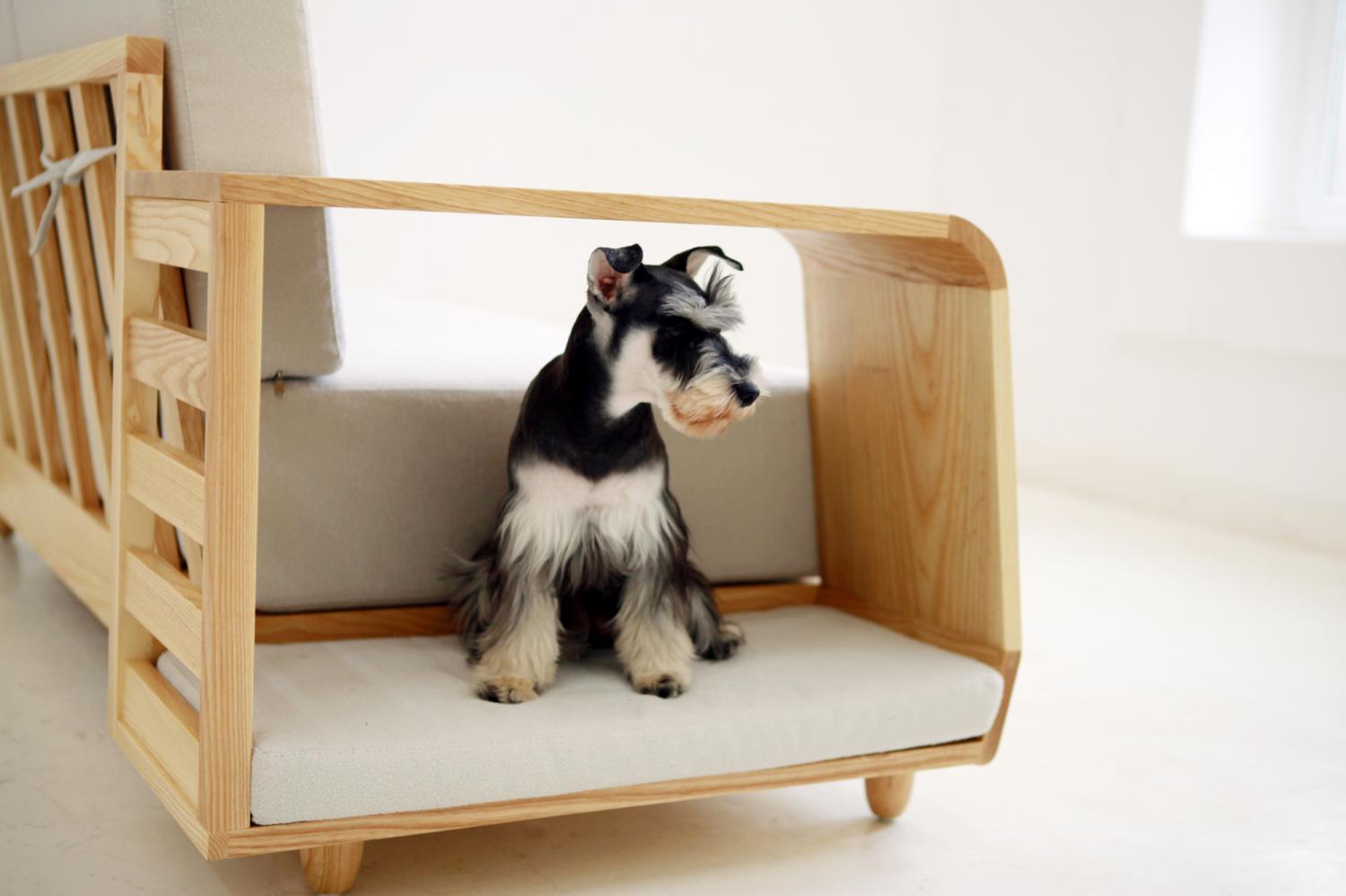 Now, the residential space is not only for humans, but also for pets. Between humans' and pets' residential space, "furniture" took the largest and the most important position. This "Dog House Sofa" is a tool to communicate and share feeling between human and pet. As a pet's sight, this furniture is good enough for whetting the curiosity of pets. This sofa is composed of the solid wood(ash wood) and a fabric. And combining the sofa and dog house deliver the new space of communication between human and pet.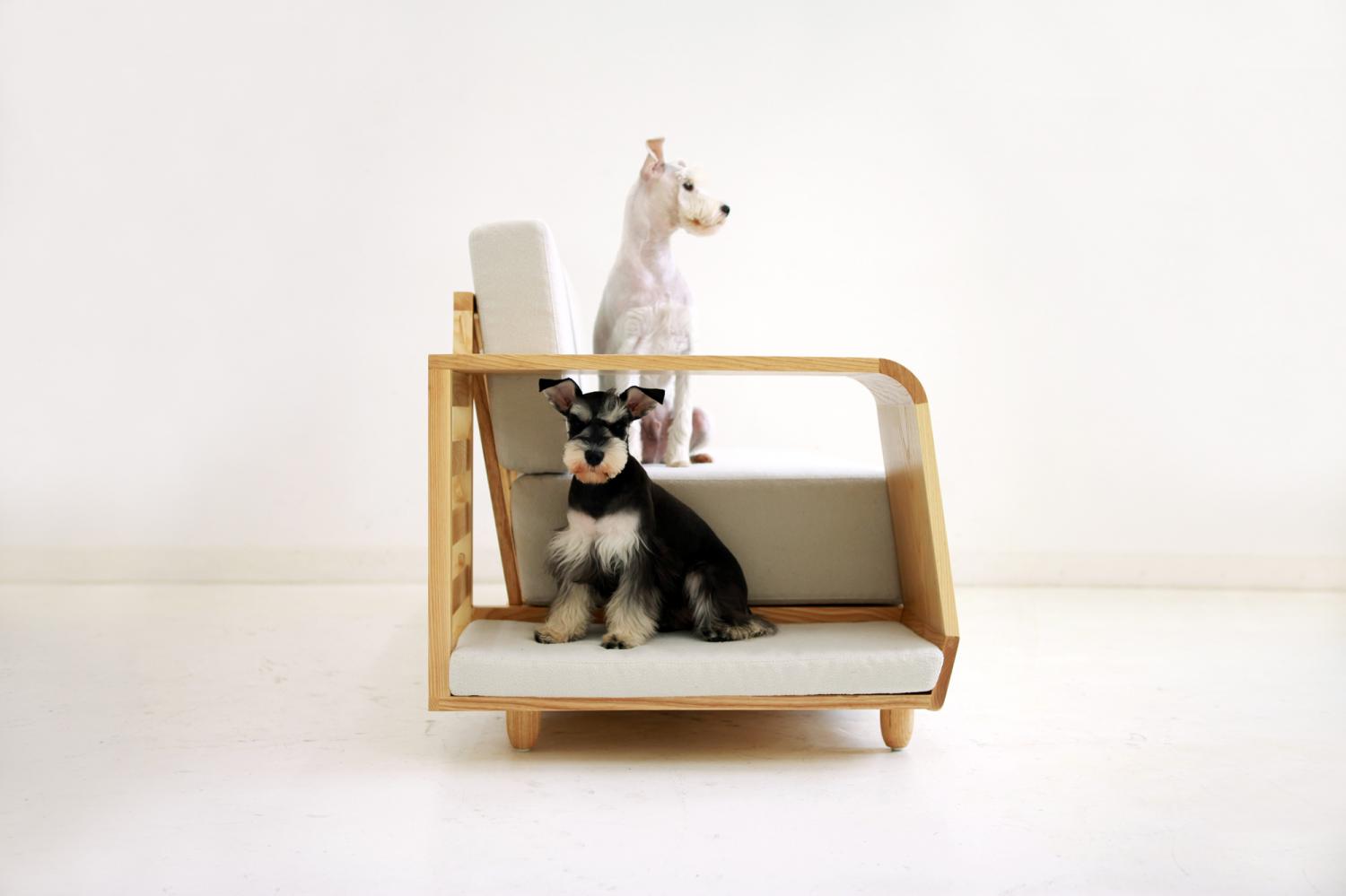 You can view more information about the dog house sofa on mpup's website here, but there's currently no price listed, nor is there a way to actually purchase the sofa yet. My guess is that it's either still in the process of coming to market, or you'll need to contact them for a special purchase of the sofa.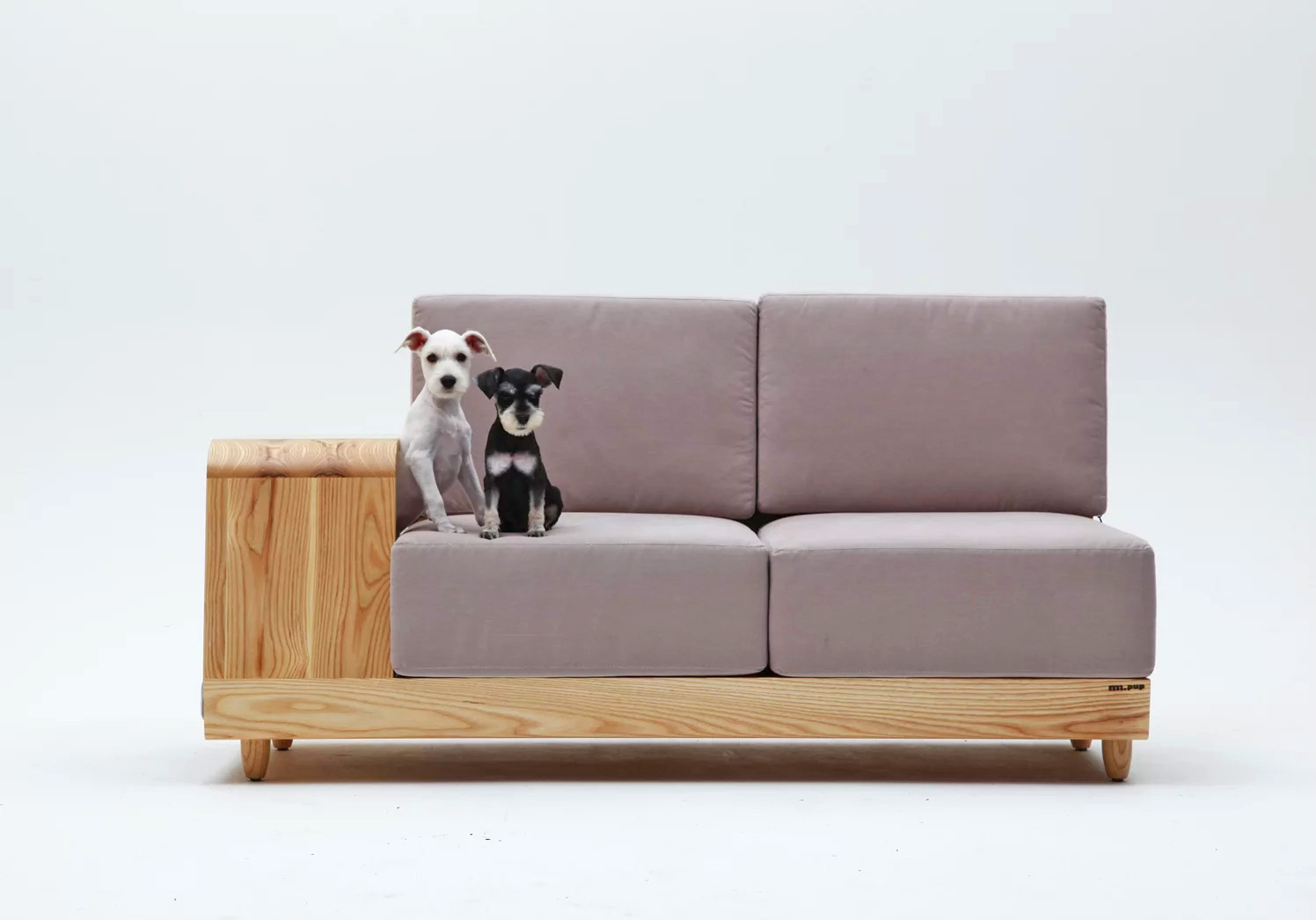 Mpup does mention that the dog bed sofa is produced with an eco-friendly wood, ash tree, and fabric for the cushions, and by the looks of an image on their website, an optional ottoman or chaise lounge extension may be purchased with the dog bed sofa. Also judging just by the photos, it looks like it'll come in tow different color options, including a lavender-like color, a grey option, and a white/cream color option.