This Wooden King Bed Has Built In Stairs Along With Extra Space At The End Of It For Your Dogs
By Ryan on 05/21/2021 10:28 AM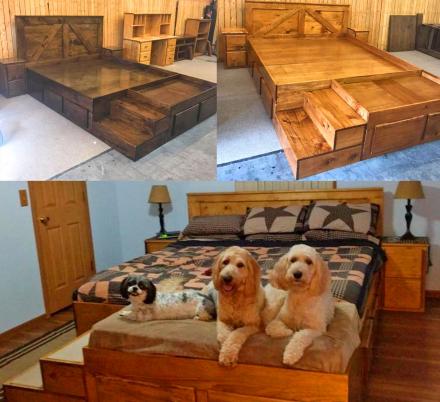 You may recall the giant wooden king bed frame that leaves extra room for your dogs on the side that we featured a while back. Well, unfortunately that one's no longer available for purchase. But this new king bed design by a different seller might be even better! It's made and sold by Country Creations Pine Furniture, and it's a giant wooden king bed frame that has built-in stairs for your dog, along with a whole extended bed area for your dogs to sleep right past the foot of the bed.
The unique king bed with area for dogs comes in 4 different parts, including a big wooden headboard, a the main bed frame, two wooden nightstands, along with the dog stairs and dog bed area that goes at the end of the bed. They sell it for $1,350, but the only catch is they don't ship it anywhere. So if you really want one, you'll need to go pick up from their headquarters in Clintonville, Pennsylvania.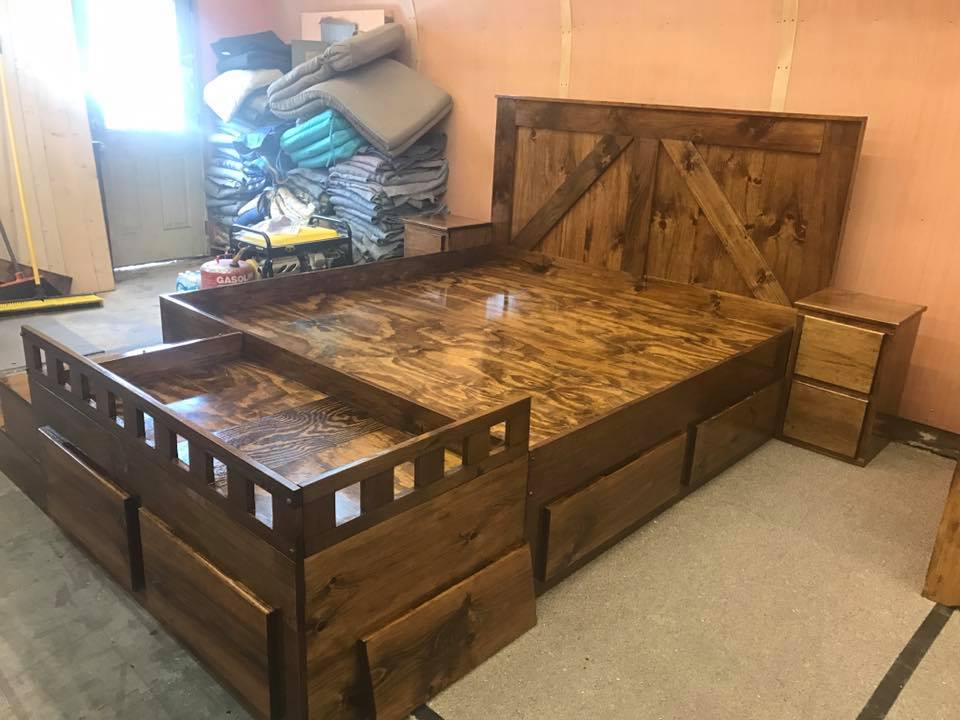 Credit: Country Creations Pine Furniture
The entire set is made from beautiful pine wood, and they also offer another set that includes wooden dressers with the same finish as the bed for a total of $2,050. Though, you can buy any of the parts of the bed separately for lower prices in case you're just looking to get the main bed frame, or the main bed frame along with dog stairs and bed.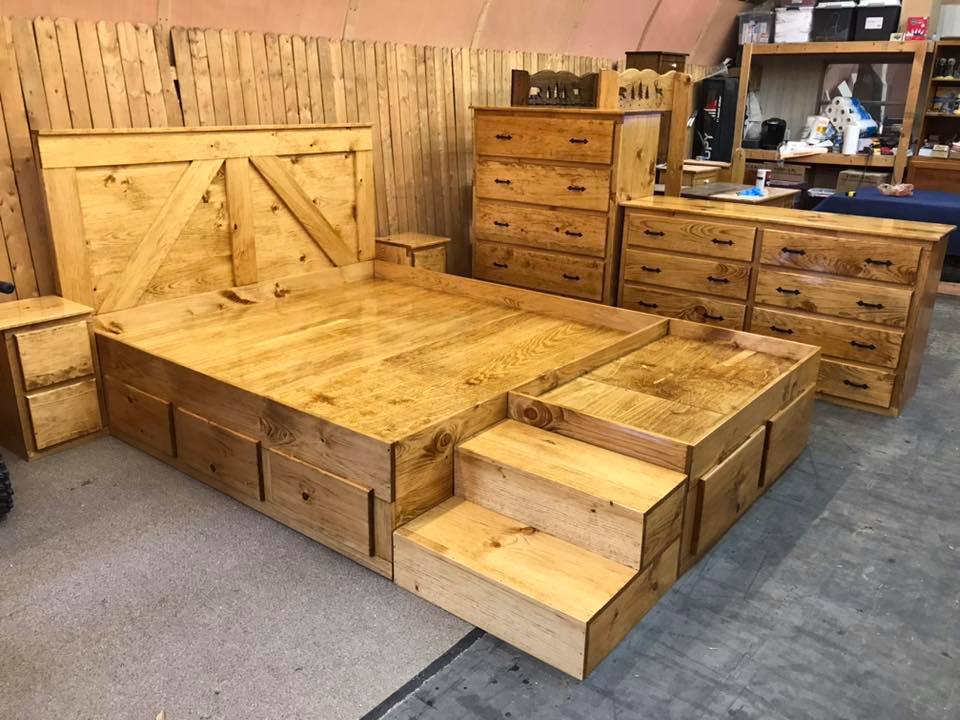 Credit: Country Creations Pine Furniture
One of the coolest parts of the design of the unique king bed with space for dogs is that the entire thing is filled with storage drawers, including 3 drawers on both sides of the main bed frame area, 2 drawers on the end of the dog stairs/dog bed, along with 2 drawers in each nightstand. It's safe to say you'll have no shortage for storage space if you ever acquire this unique dog owners bed.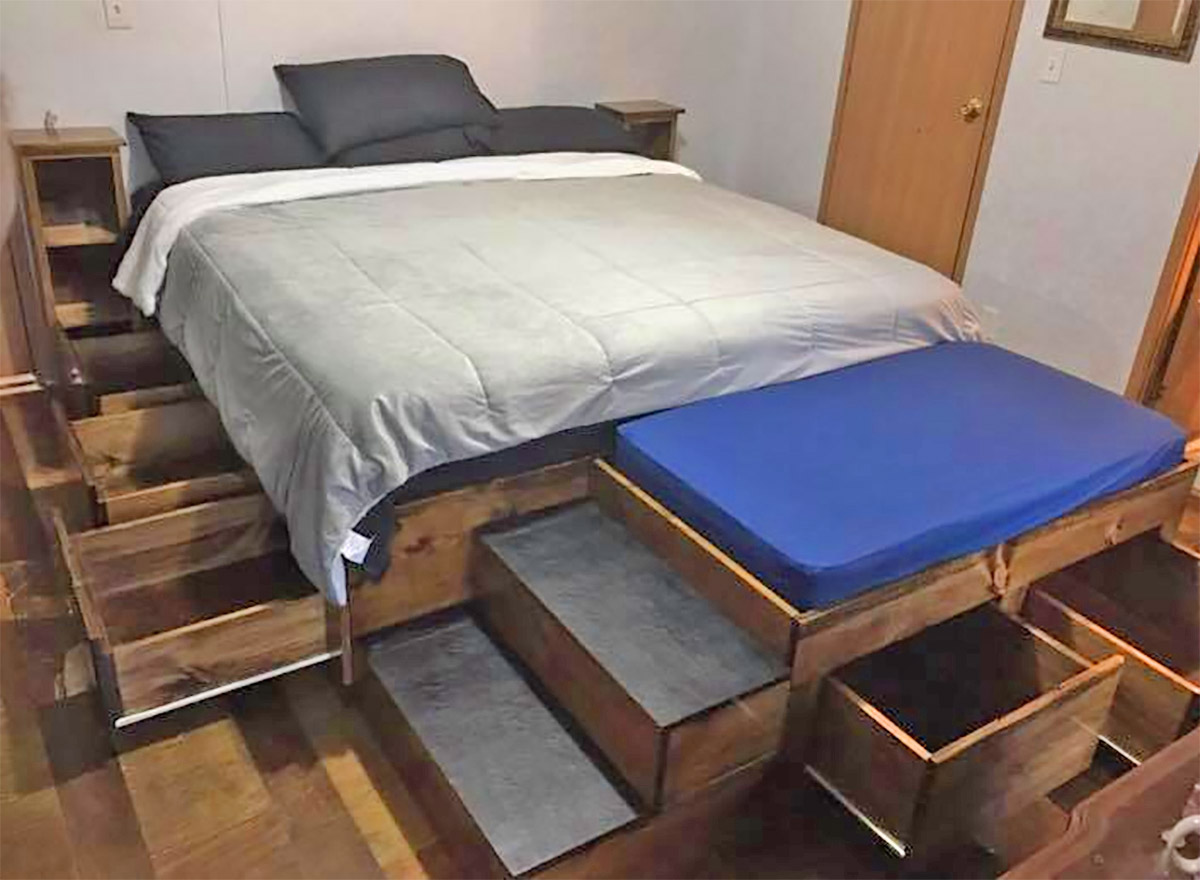 If you ever make your way down to Clintonville, Pennsylvania where Country Creations Pine Furniture is located, or perhaps you're from the area, you'll be able to pick a bed frame from a few different finishing styles, including a golden oak stain, a classic grey stain, dark walnut, early American, and more.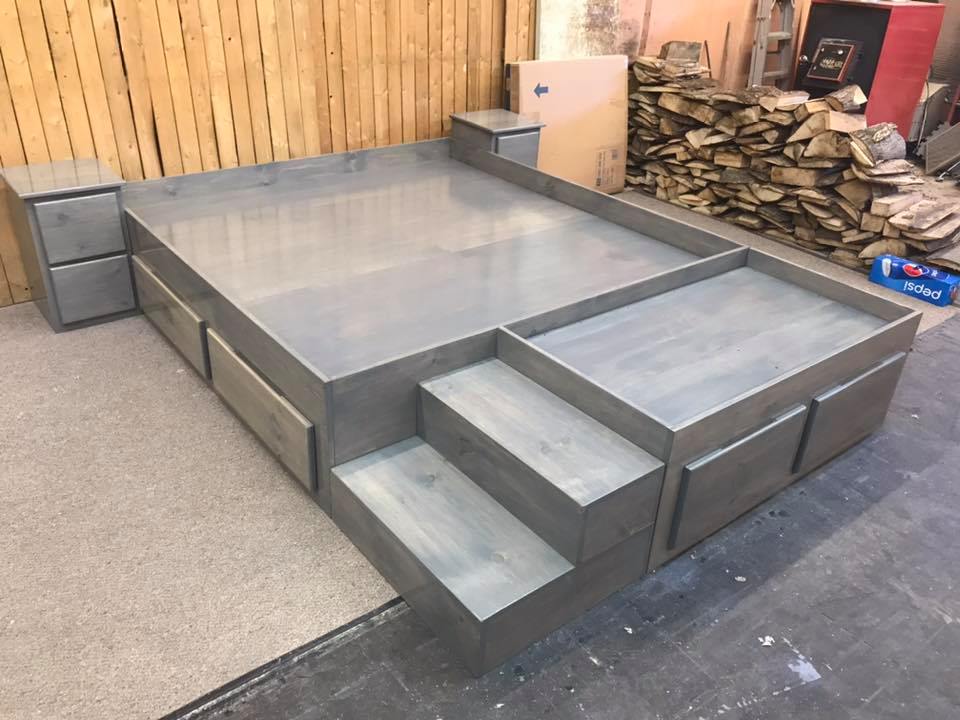 Check out a tour of the king bed frame with built-in dog stairs and dog bed in action via the video below.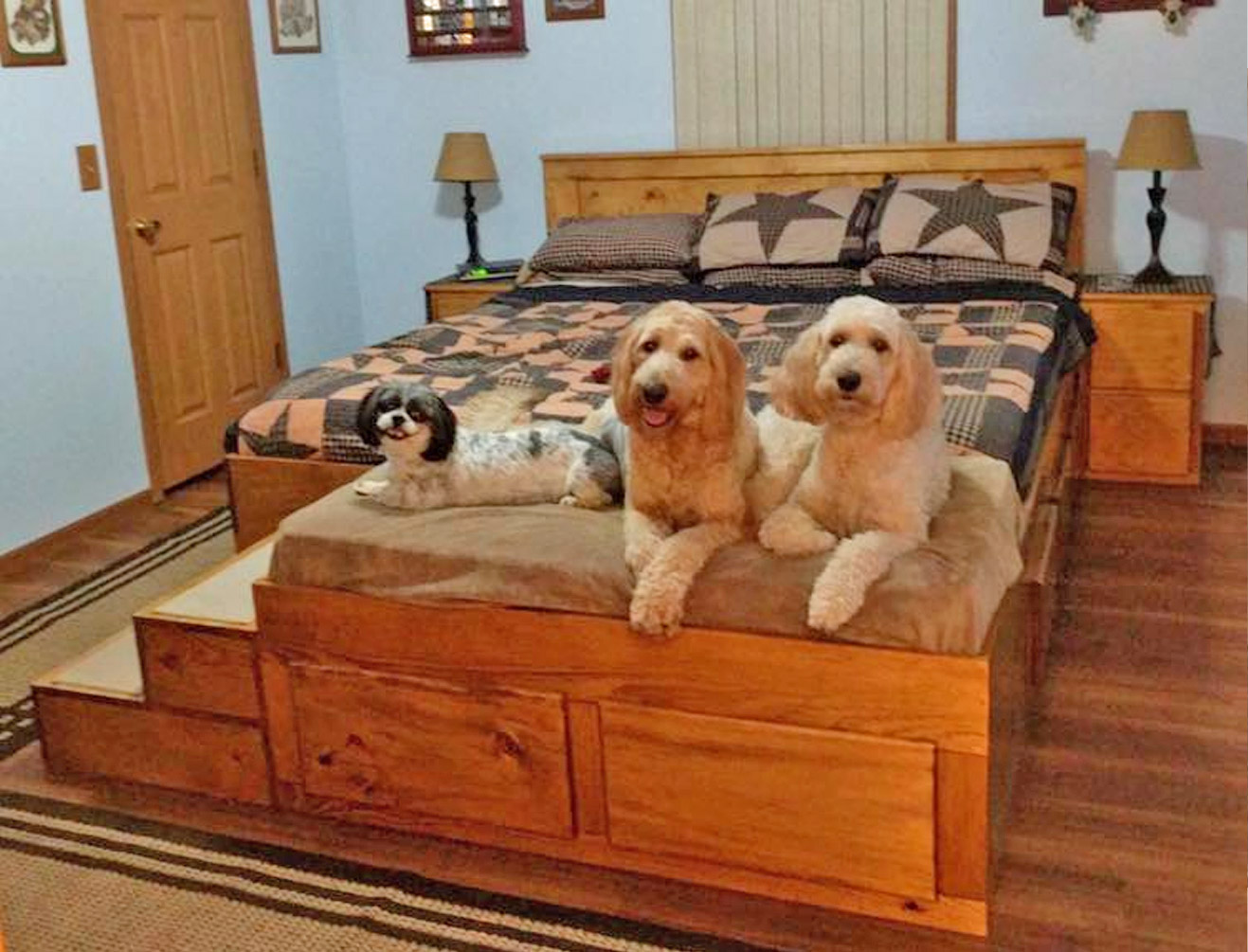 You can even just get the stairs and dog bed add-on to put at the end of your existing bed.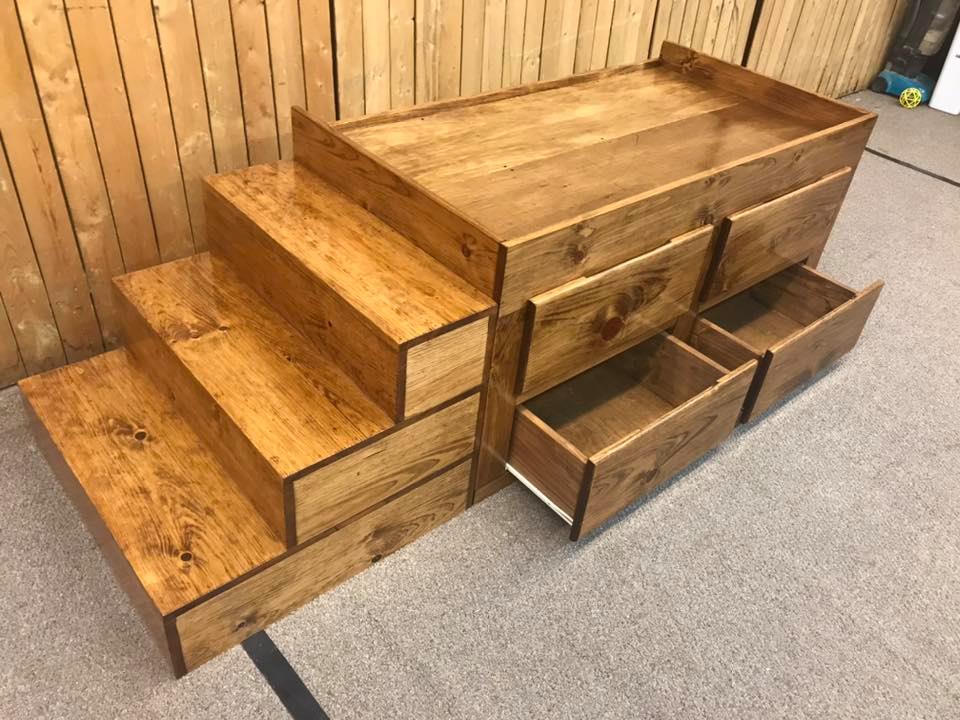 Photo credits: Country Creations Pine Furniture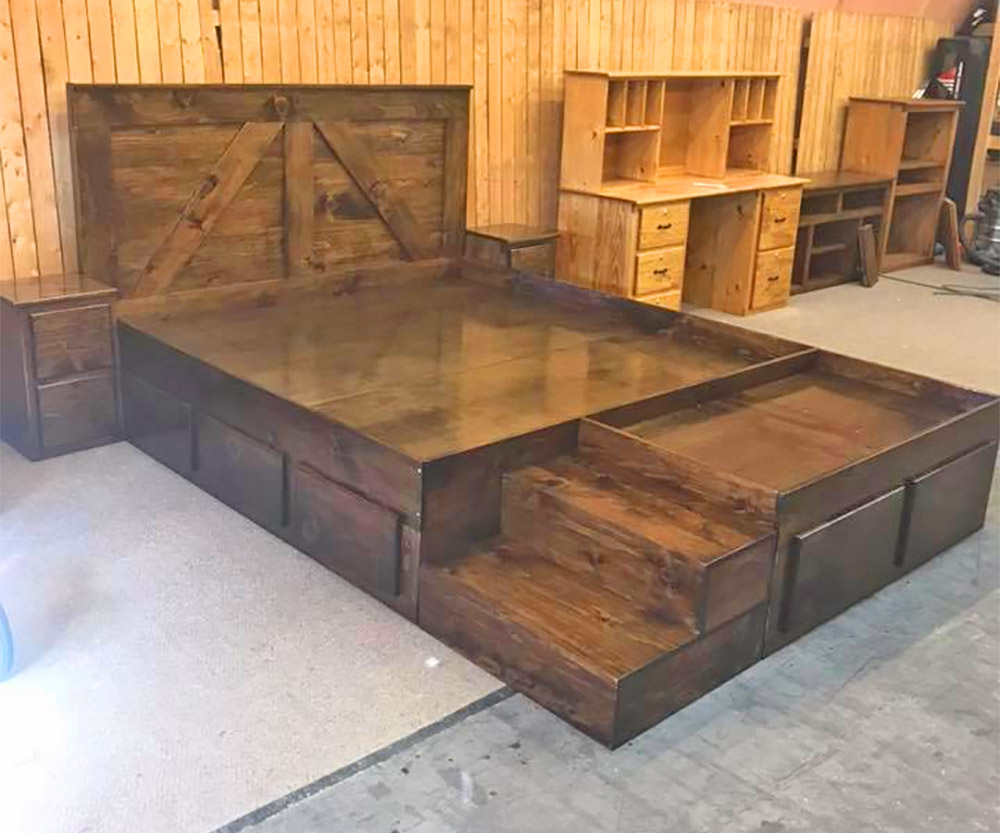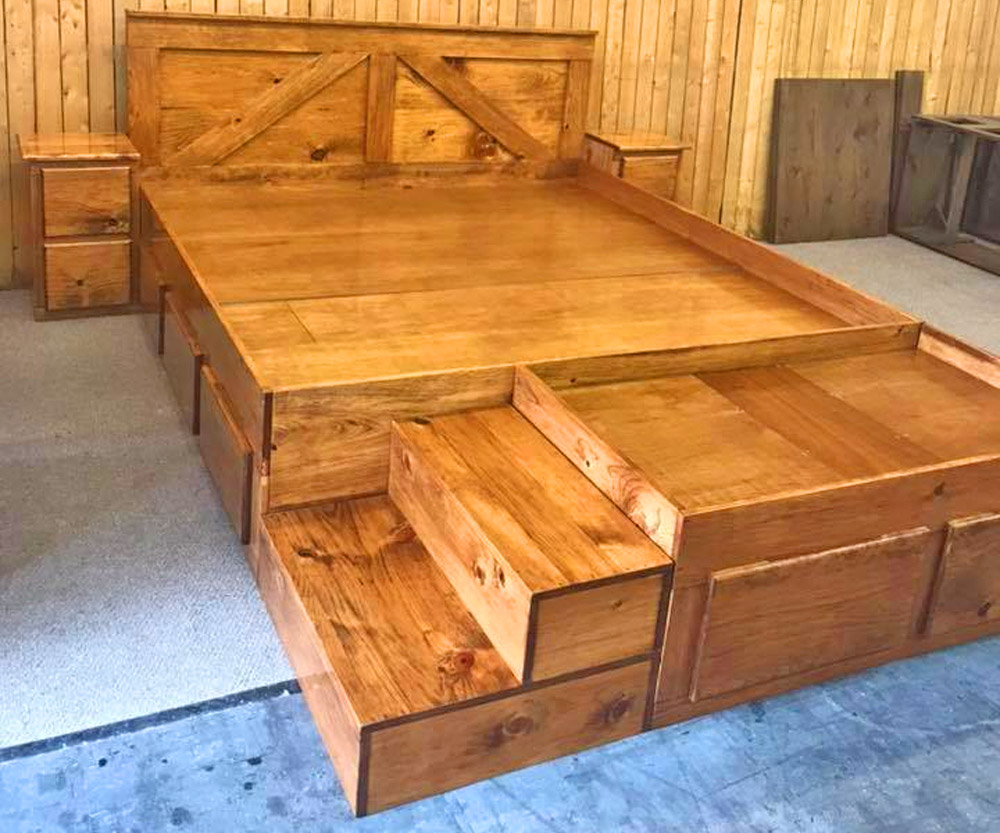 Photo credits: Country Creations Pine Furniture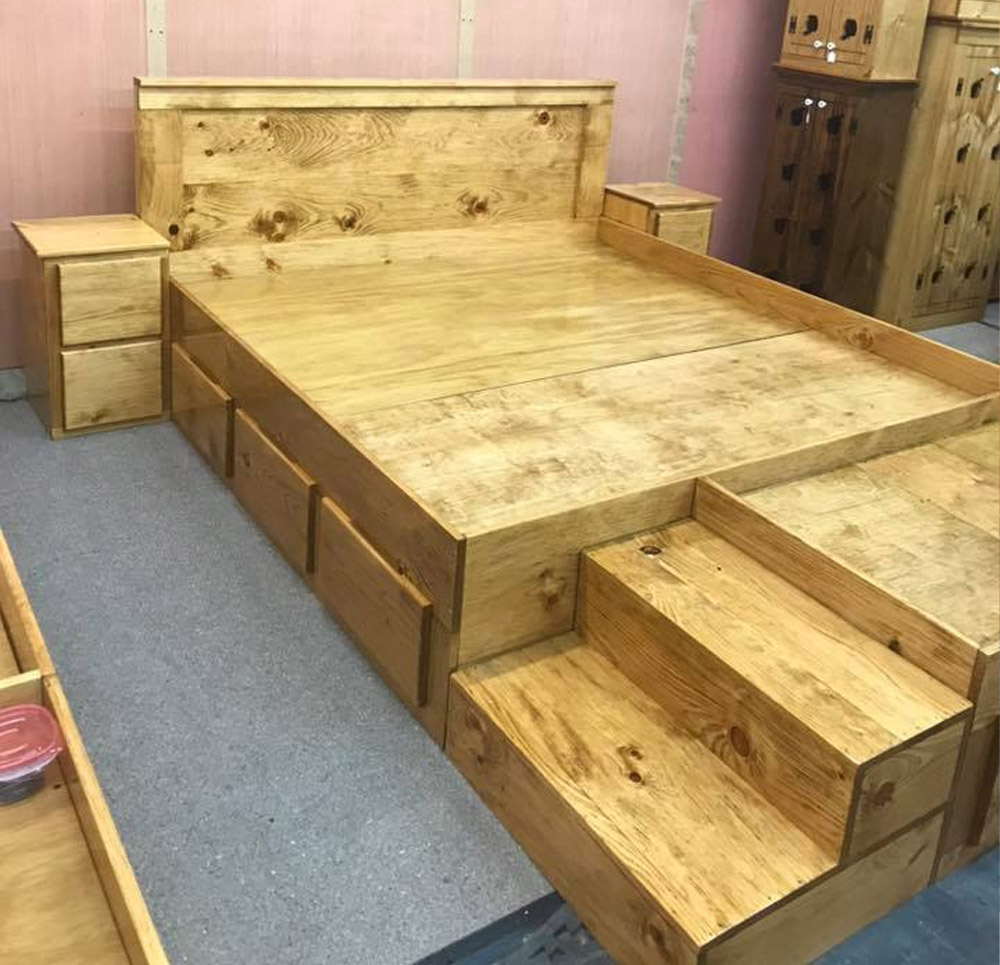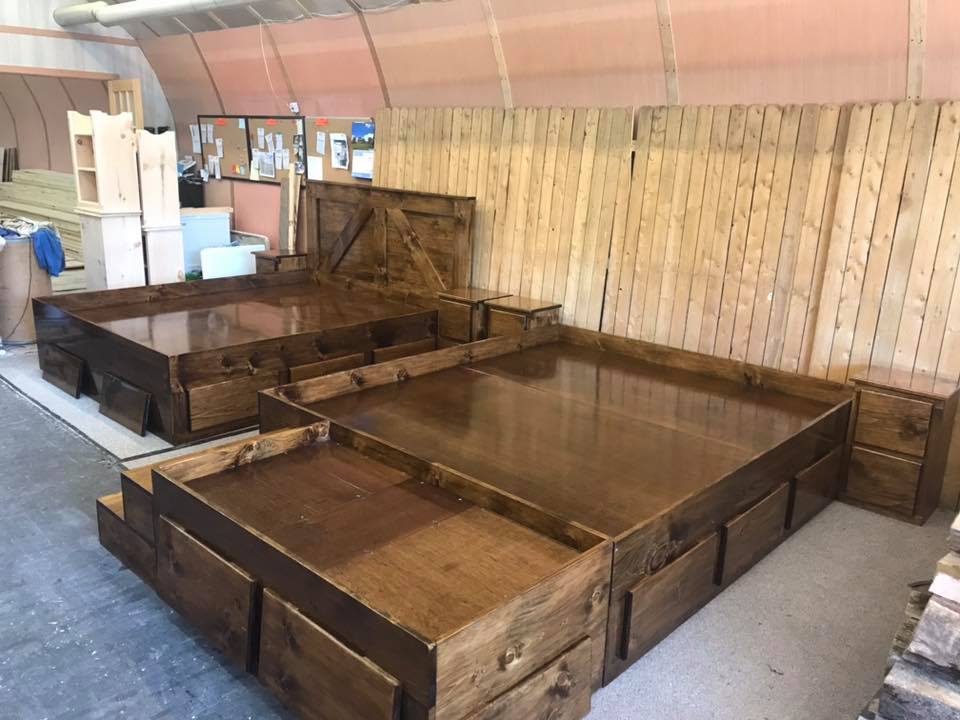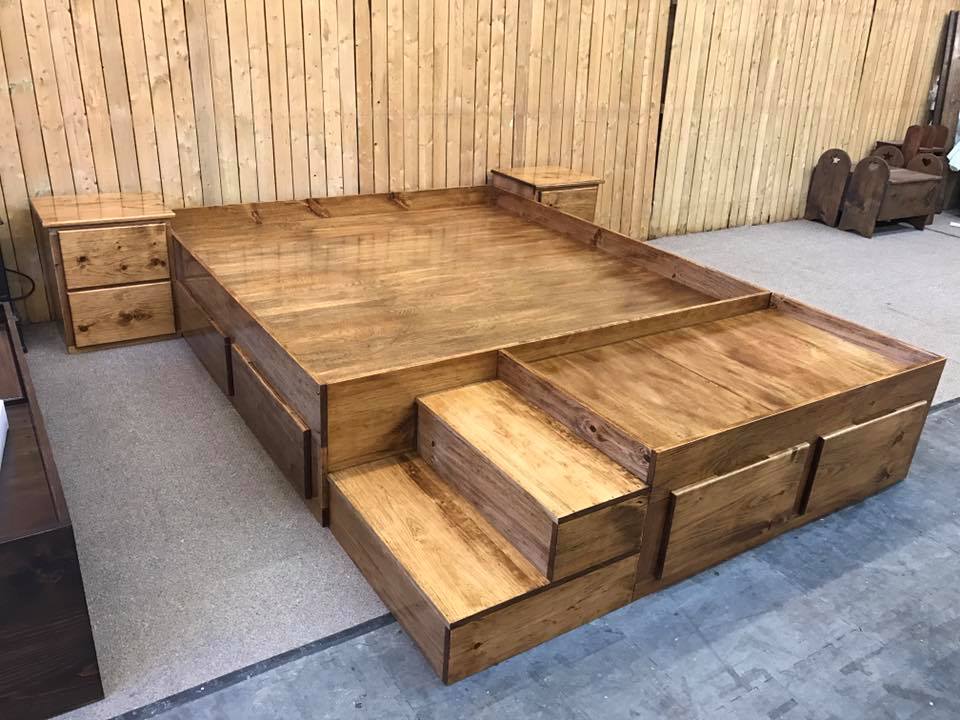 Photo credits: Country Creations Pine Furniture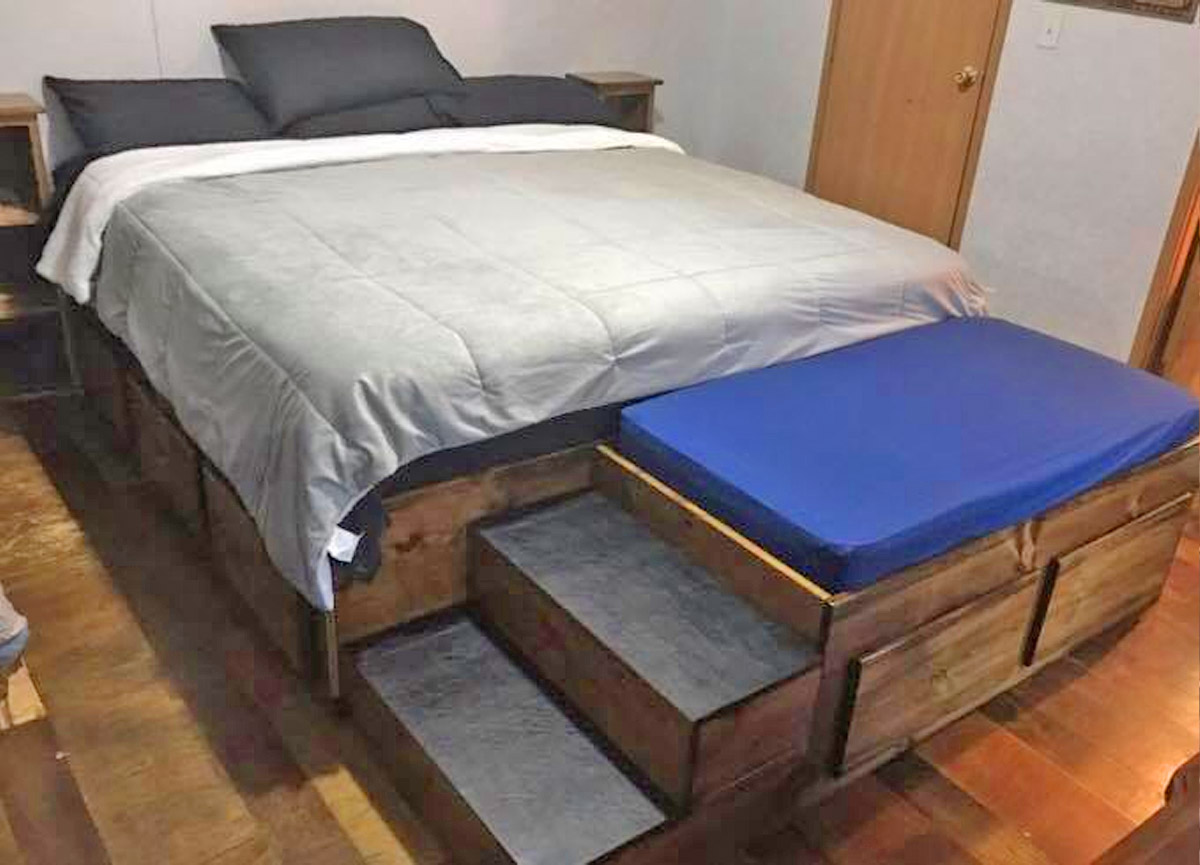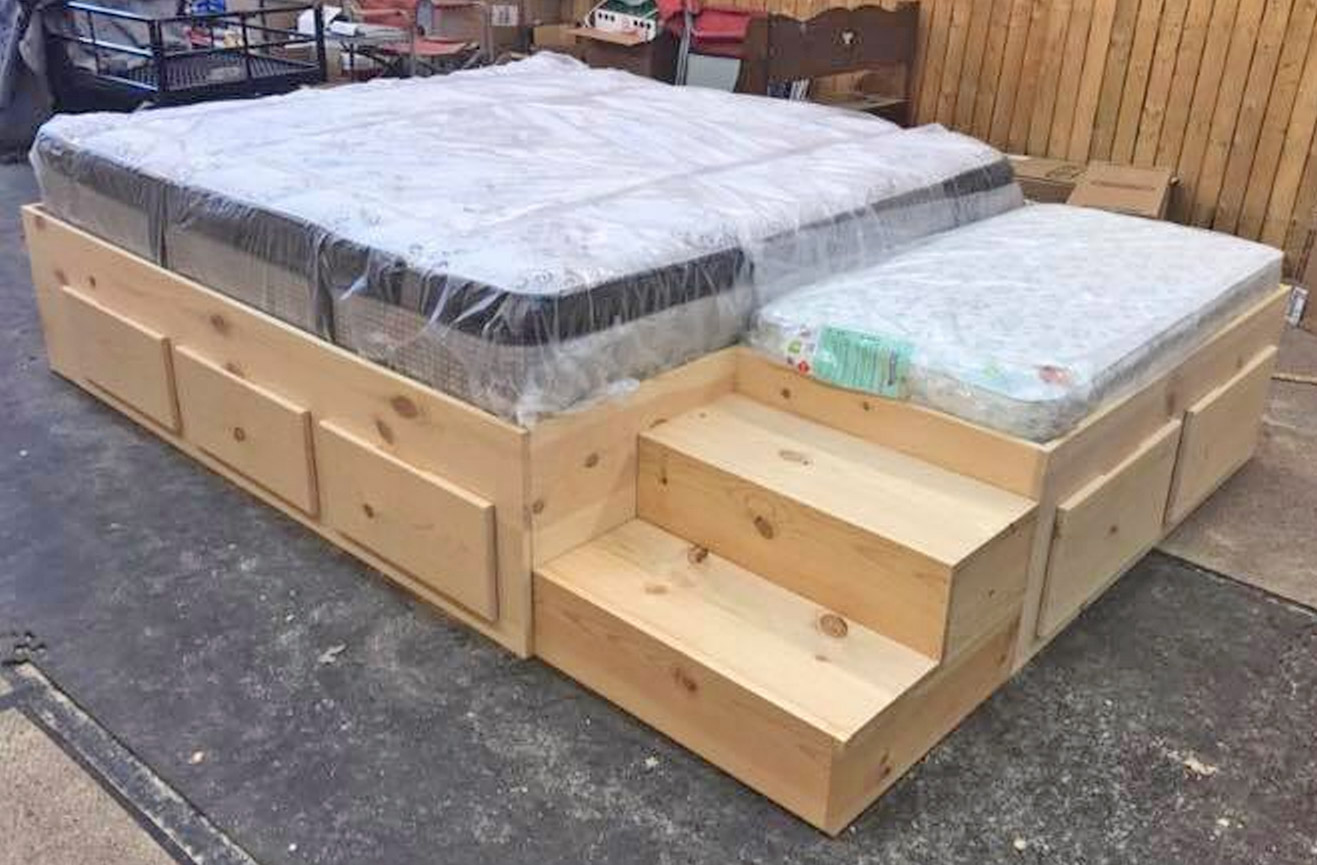 Subscribe To Our YouTube Channel