This Super Cute Fold-Up Murphy Dog Bed Cabinet Saves Space When Not In Use
By Ryan on 11/22/2019 11:07 AM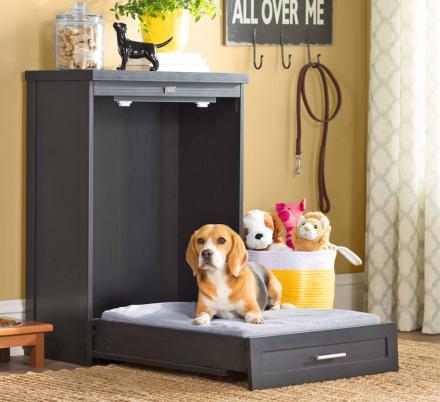 While researching the corner credenza pet crate that we posted the other day, we came across this amazing murphy dog bed and just couldn't resist posting about it. You've seen murphy style human beds that fold up into the wall in smaller homes or apartments, but what about a dog bed? We've never seen a murphy dog bed, but now that we have, it may be the cutest pet bed ever, plus it'll actually save a ton of space when not in use by your pooch.
When folded up, it looks just like a regular old cabinet with two cabinet doors and a drawer on top, except when you pull the drawer out, it actually pulls out the entire dog bed. Just pull the drawer and bring it all the way to the floor to open it up, or just pull the drawer back up to the base to put it away.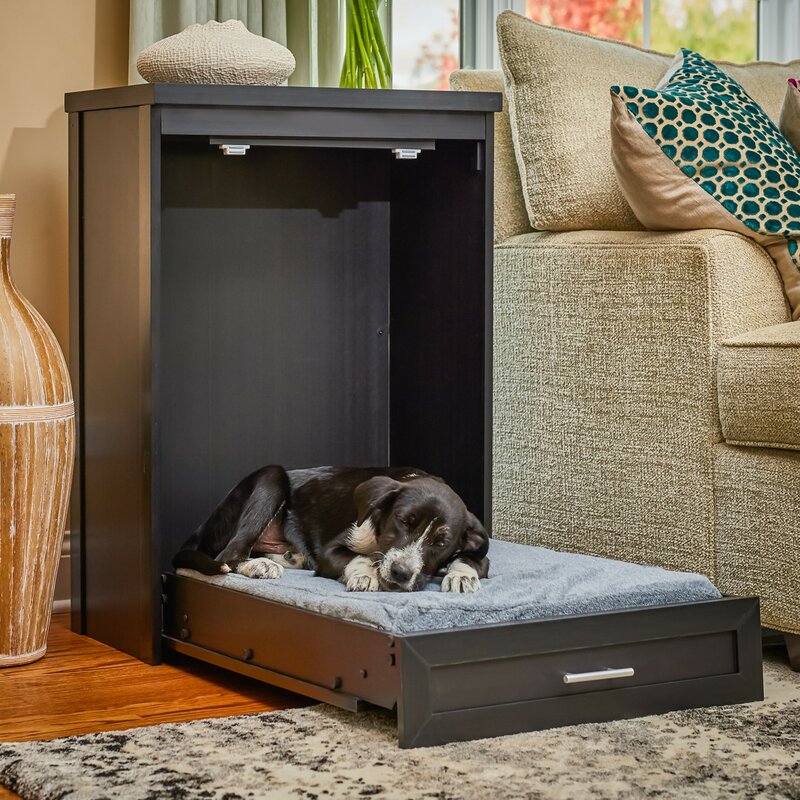 A perfect way to save on space from always having a dog be laying around in a corner or against the wall, the murphy-style dog bed keeps your home nice and tidy. Depending on your pooch, your dog doesn't always want to lie down in their bed, so why not save on that space when they're not using it. It looks just like a classy cabinet when folded up, and you can even store dog treats or other dog necessities on top of it.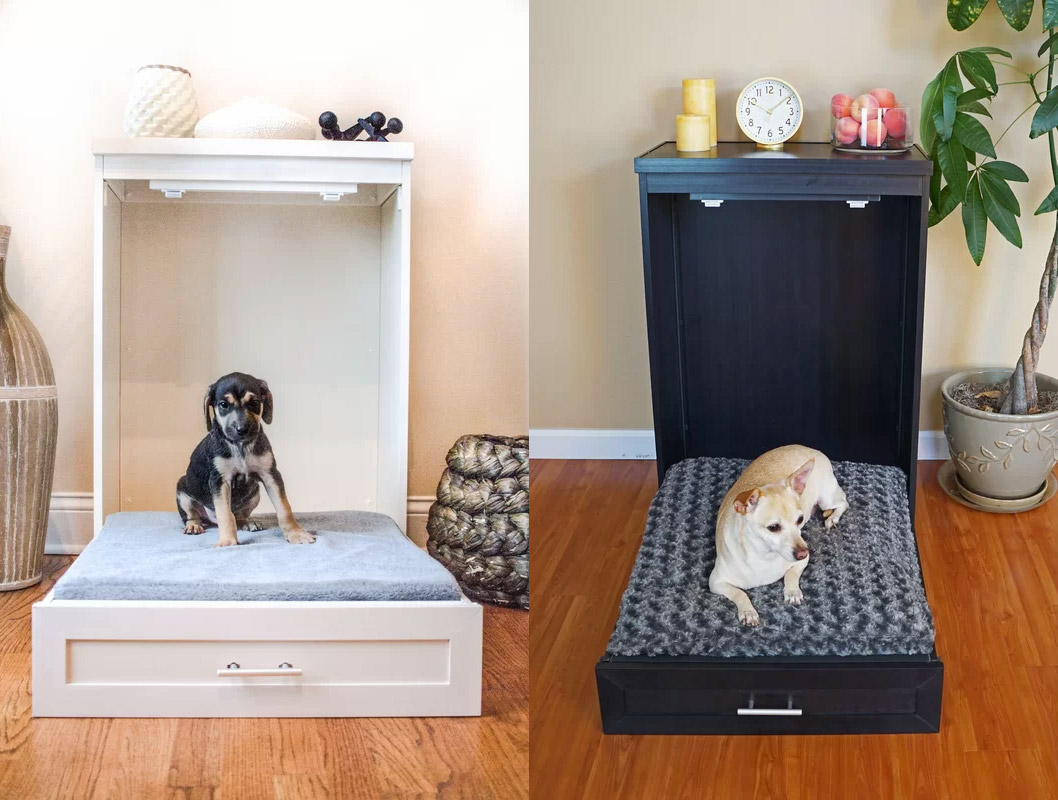 The unique murphy dog bed is made from Ecoflex, which is a non-toxic recycled plastic-wood polymer composite material that won't warp, crack or split. It features an elevated dog bed when pulled-down that uses a 3 inch thick memory foam cushion that's super soft, plus it won't retain moisture or odor. The cushion also has a cover that's removable to easily wash when it gets dirty.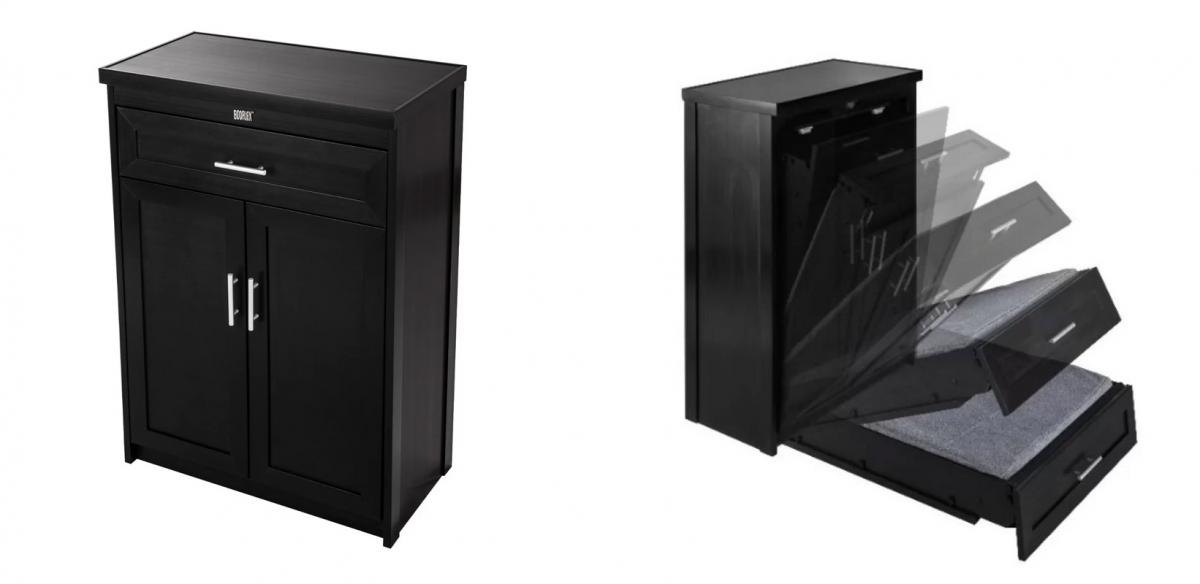 The murphy dog bed comes in two different colors to choose from, espresso and antique white, and just comes in one size that measures 33.8 inches when folded up, and measures 24 inches long x 13.1 inches wide when pulled down.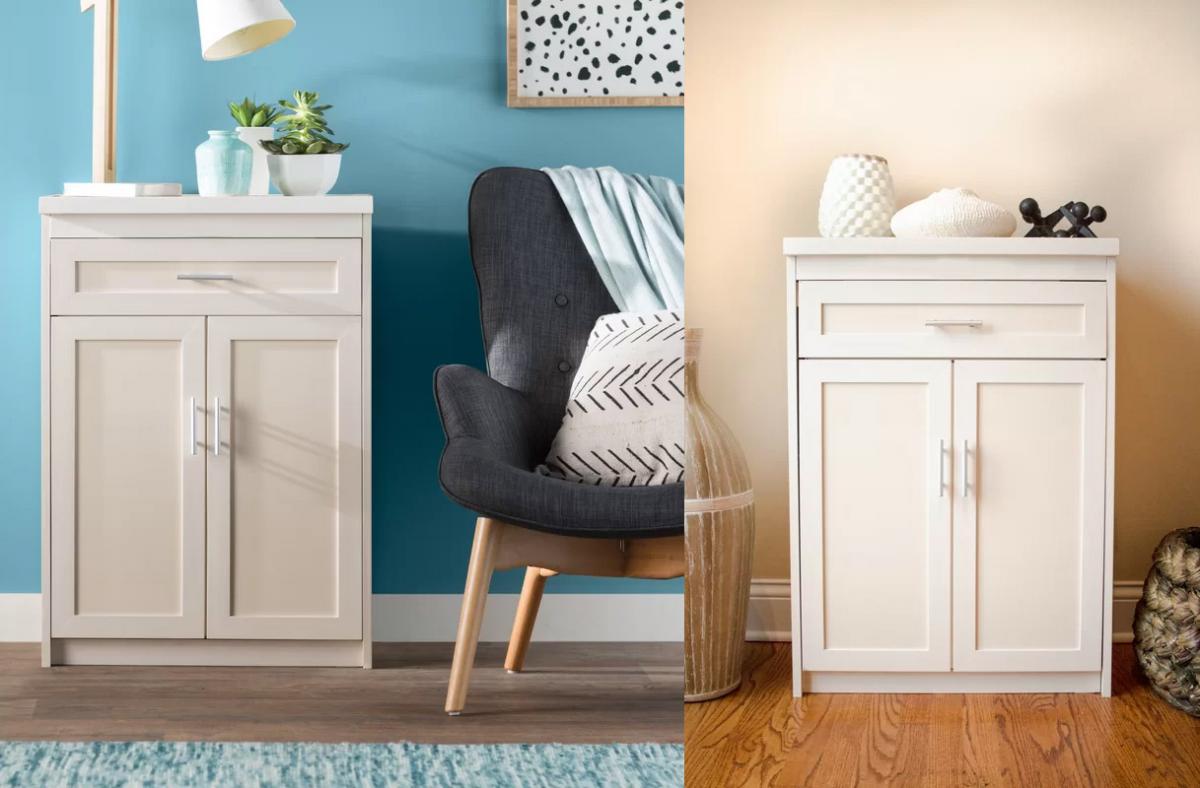 Another murphy dog bed available on Amazon has a more dogish look to it, and even features shelves to store more stuff for your dog, including dog toys, treats, dog bowls, and more. The I-Semble Pet Murphy Bed as so it's called is meant to look and function just like a human murphy bed that they also make and to go right along side its larger counterpart.