These Plans Help You Create The Cutest Little Play Camper For Your Kids
By Ryan on 06/04/2020 11:41 AM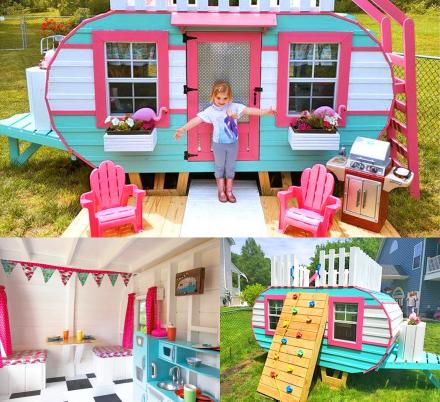 We've seen plenty of cool and unique kids playhouses in our time, including one that looks like an old mansion, or this one that has an attached she-shed. But this new one might take the cake, especially if your family loves to camp in an RV or camper trailer. Company Paul's Playhouses has come out with plans that help you create a super cute play camper for your kid(s). They're designed after the 50s style stainless steel campers, and makes the perfect spot for you children to play outside.
They offer both a PDF version and a physical option that they can mail you, and it contains specific instructions on how to build your very own mini camper playhouse. Once completed the camper playhouse will measure 14 feet long x 6 feet wide, and even has an added play area on top of the camper for a total playable square footage space of 128 feet.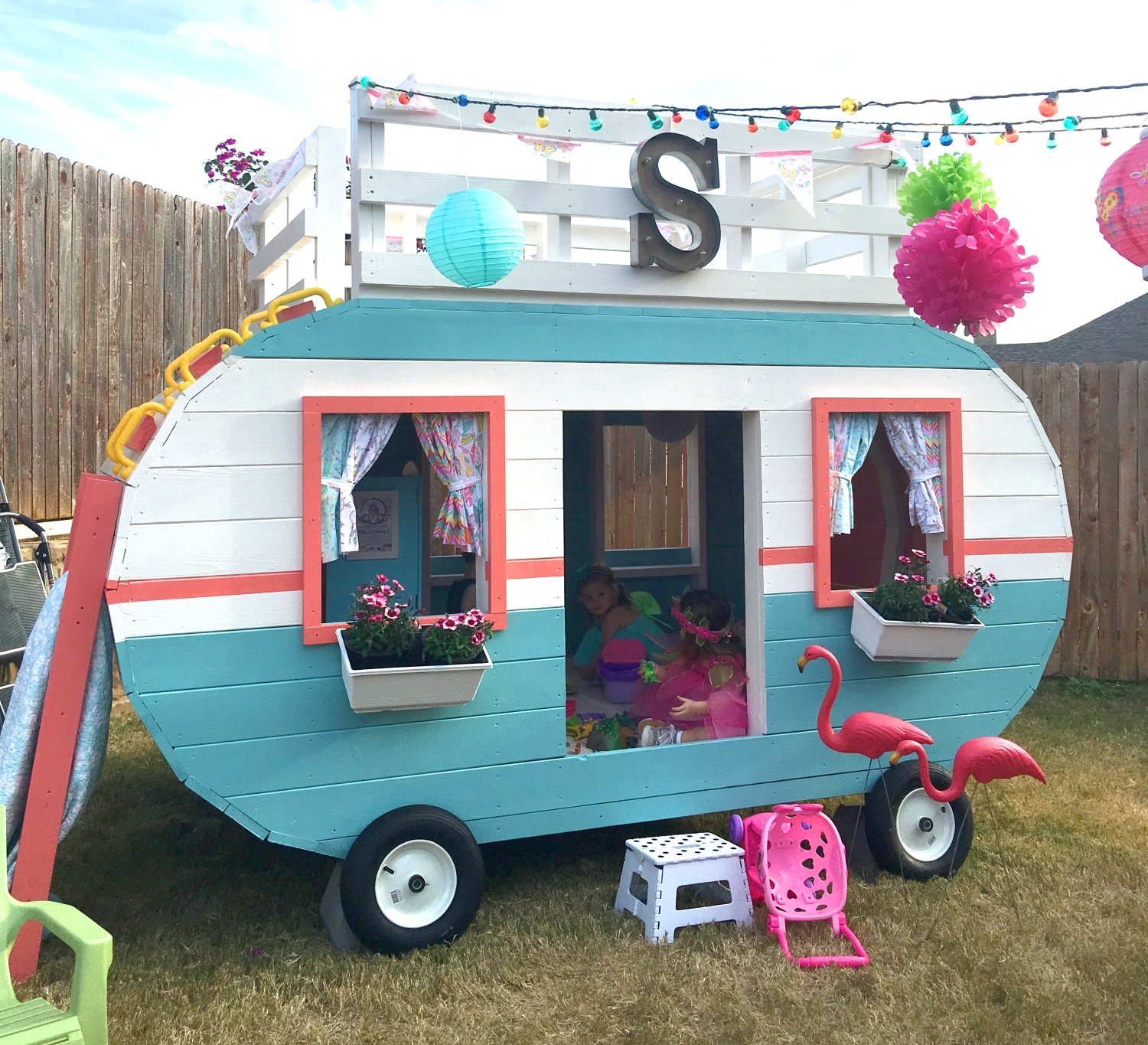 A colorful and captivating trailer fit for the kid who loves the outdoors
The building instructions for the kids camper playhouse also include added features such as a rock wall to help your kids climb up to the second level as well as a ladder, 4 feet of interior head room inside the play camper, and a total of five window openings that measure 18 inches x 27 inches. The unique glamping kids playhouse is designed for kids aged 3-10.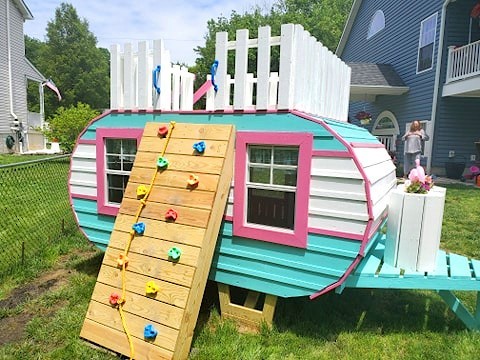 "Camping has been an all American tradition for more than the last century. Whether we took a camper, RV or just the family station wagon or van, many of us can relate to roughing it out with the family, for better or for worse at some point in our past. I though that I would have a take at turning that tradition into a tangible playhouse." The kids camper playhouse build instructions will also tell you the exact lumber list including decking, framing, and plywood, and the exact list of hardware you'll need to pick up. They also specify that the rubber tire within the pictures is not included, and if you'd like to keep the inside dry, you'll want to use some rubber based coating.