We Found The Ultimate She Shed and It Even Has an Attached Kids Play Area
By Ryan on 04/28/2022 8:02 AM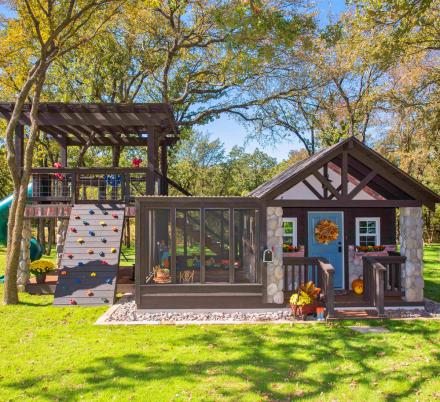 What makes a good She-Shed? Perhaps just a cozy spot to get away for a bit, a spot to get some work done, some reading done, or just a place to take a nap perhaps? What if there was a spot to relax or get some work done in your She-Shed, while simultaneously giving your kids something to do to get off your back for a bit? That's exactly what this she-shed maker has created. It's basically half she-shed, and half kids playhouse.
The ultimate she-shed allows you to sit in your cozy little shed area while still keeping a close eye on what your kids are up to. On the side of the shed is a covered and screened-in play area where you kids can go-to-town when it's either raining, getting dark and too buggy outside, or to get some shade from the sun.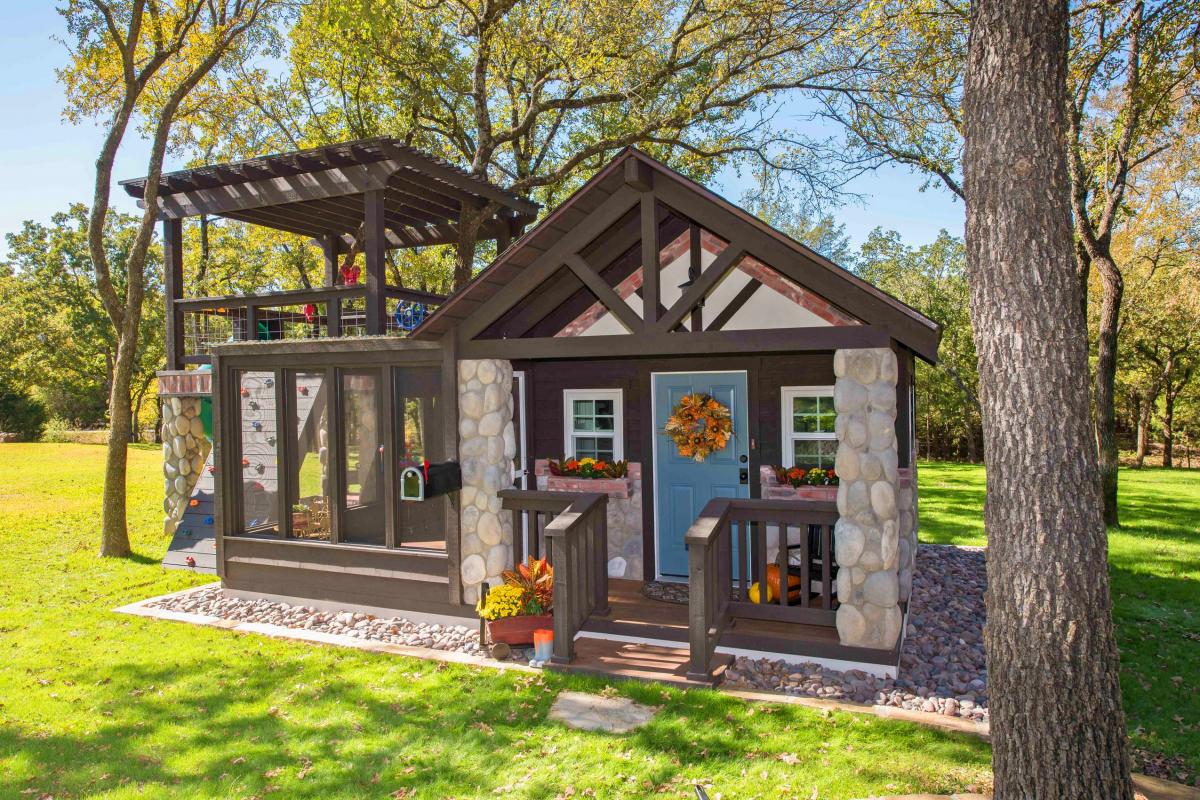 Attached to the covered playroom is a massive jungle-gym that's filled with a rock climbing wall, a huge slide, a raised play area under a pergola, along with another play-area below the raised one. An entrance door to the covered play area is located in the lower play area so your kids can come and go as they please without disturbing you in your she-shed!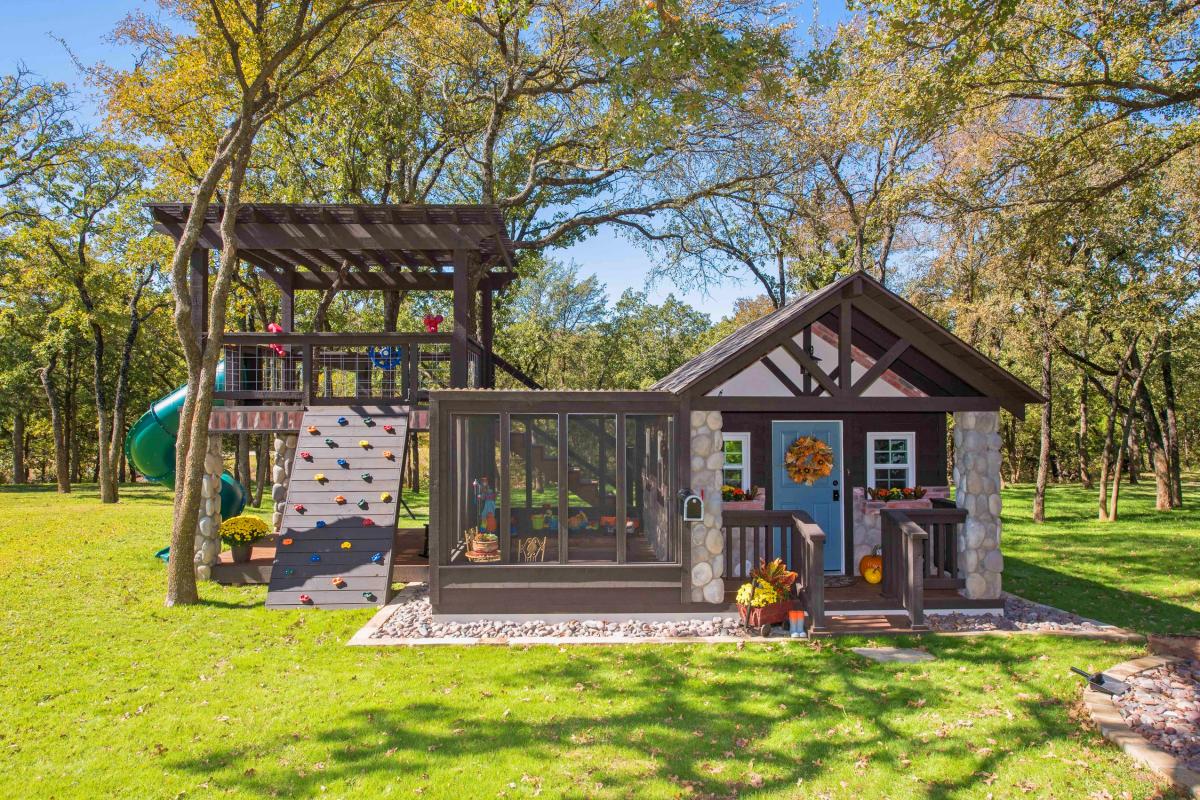 The ultimate she-shed is unfortunately just a one-off build that was made by Mansfield, TX based architecture and construction company Grossman Design Build. Though that's not to say you can't contact them and have them build something similar for you if you're in the area. Or perhaps contact a local architecture and construction company near you and show them the pictures in hopes they can build something similar in your area.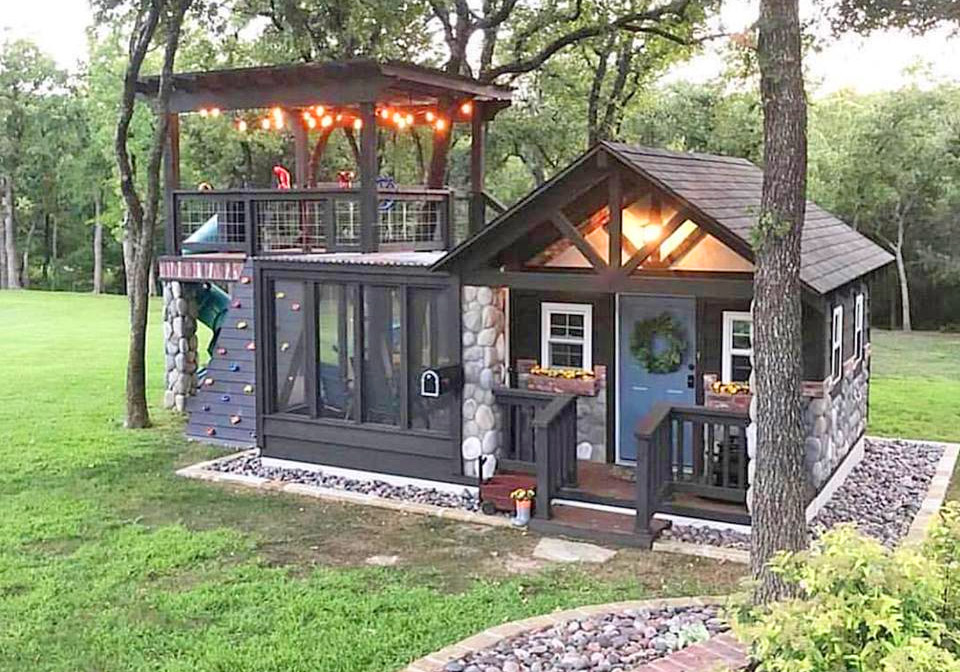 On the back of the she-shed, the giant play-area continues with an elongated deck area with stairs leading up to it, and another smaller slide that'll take your kids back down again. Plus there's swings that protrude out from the back of the pergola/play area.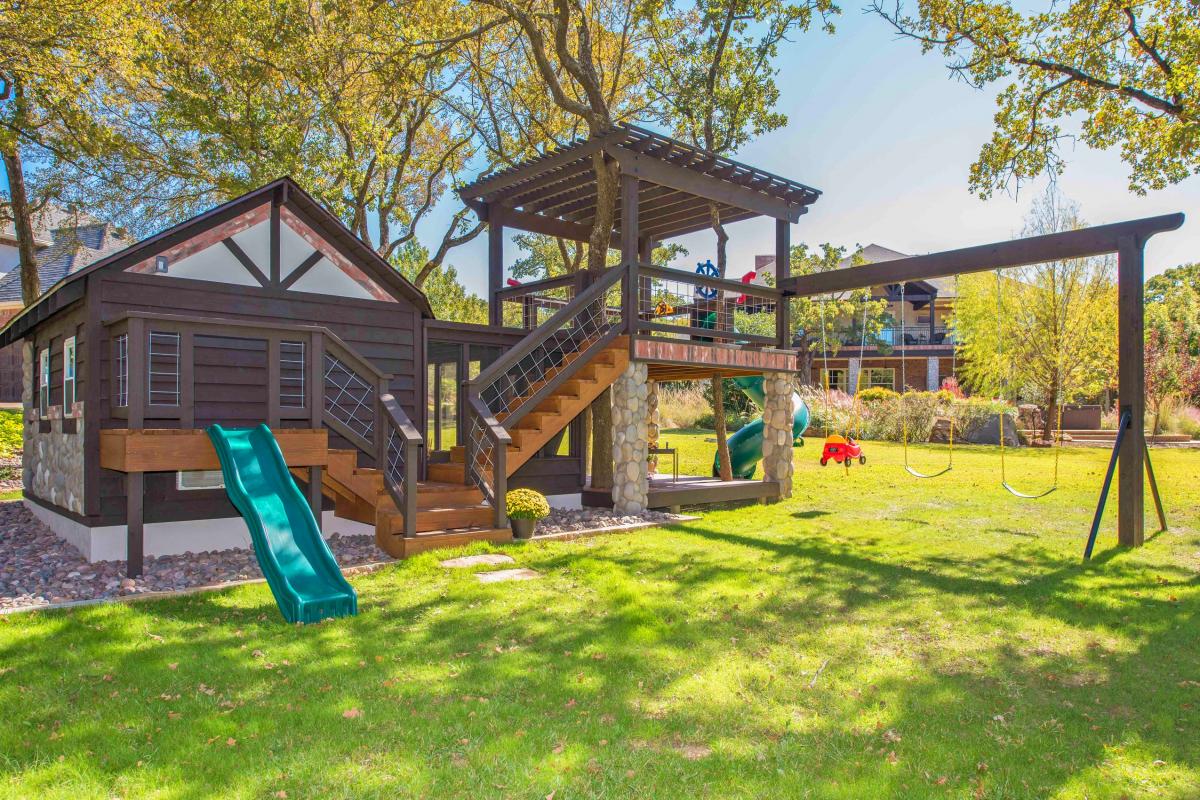 One of the coolest design aspects of the ultimate she-shed is that in the play area and pergola a big tree is designed to go right through the roof and pergola to add a really cool nature aspect to the she-shed.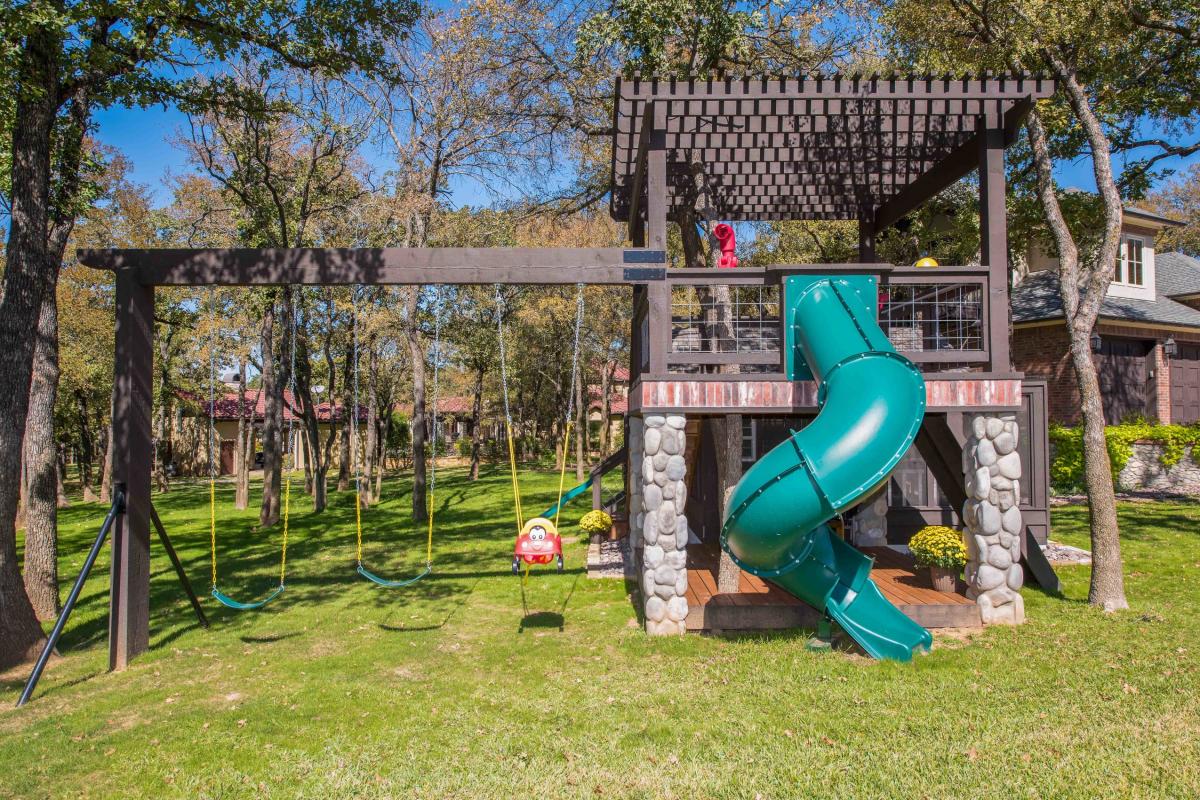 Not much is known about the ultimate she-shed, including price/cost, or square footage, but if you're really interested in it, you can feel free to reach out to the company that created the incredibly unique she-shed/play area.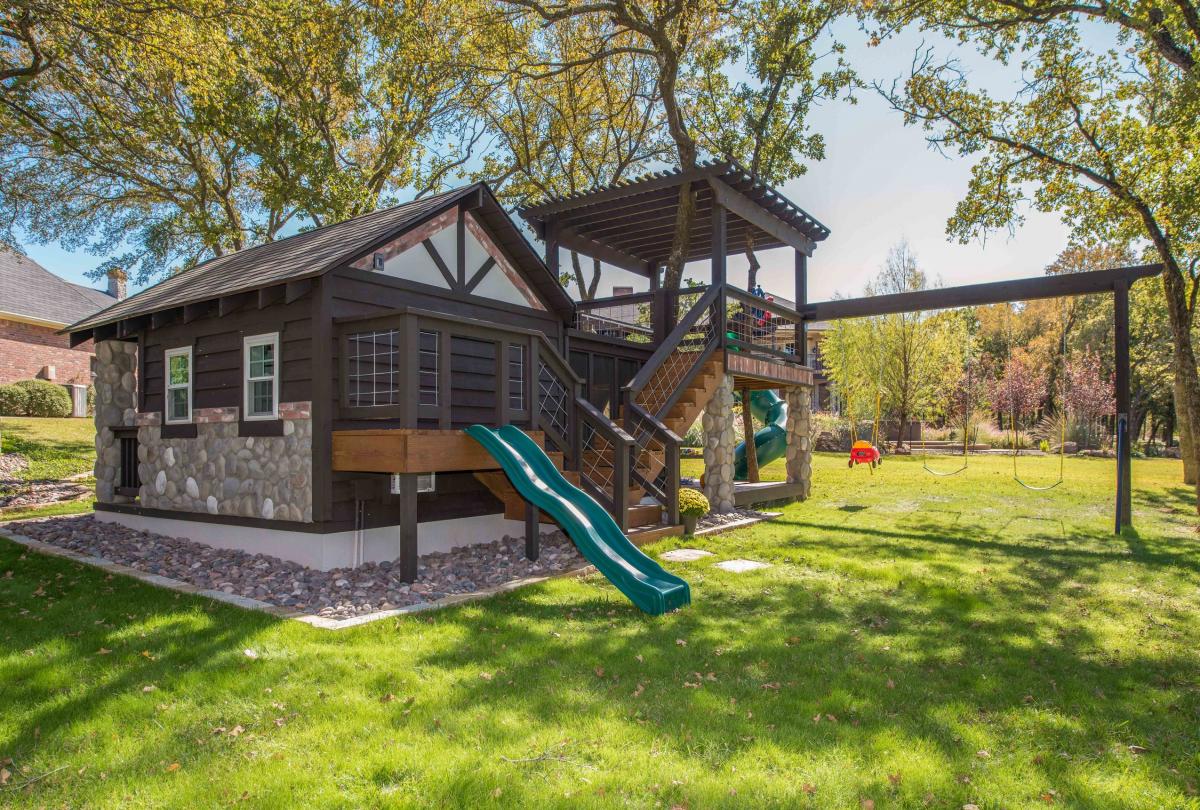 All images are courtesy of Grossman Design Build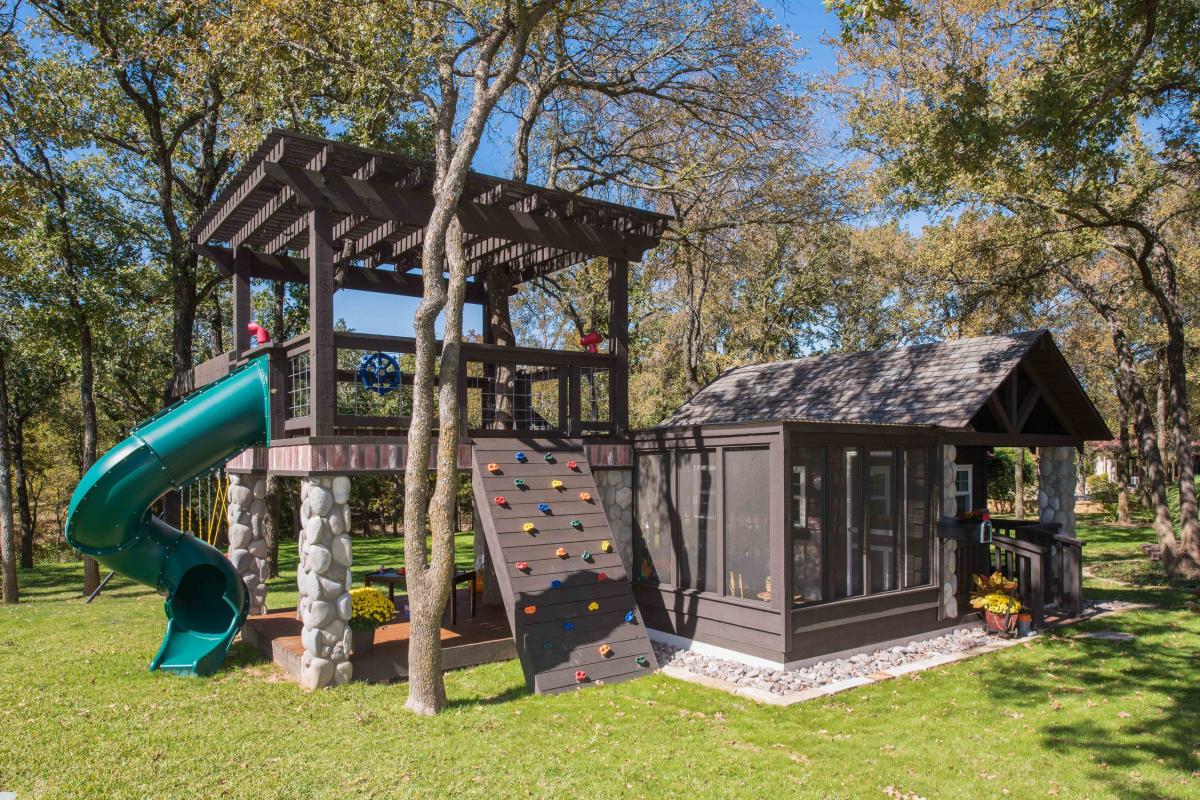 The entrance to the ultimate she shed has a colorful door with an inviting entrance that gives you a preview that you'll be in for pure bliss and relaxation once you enter.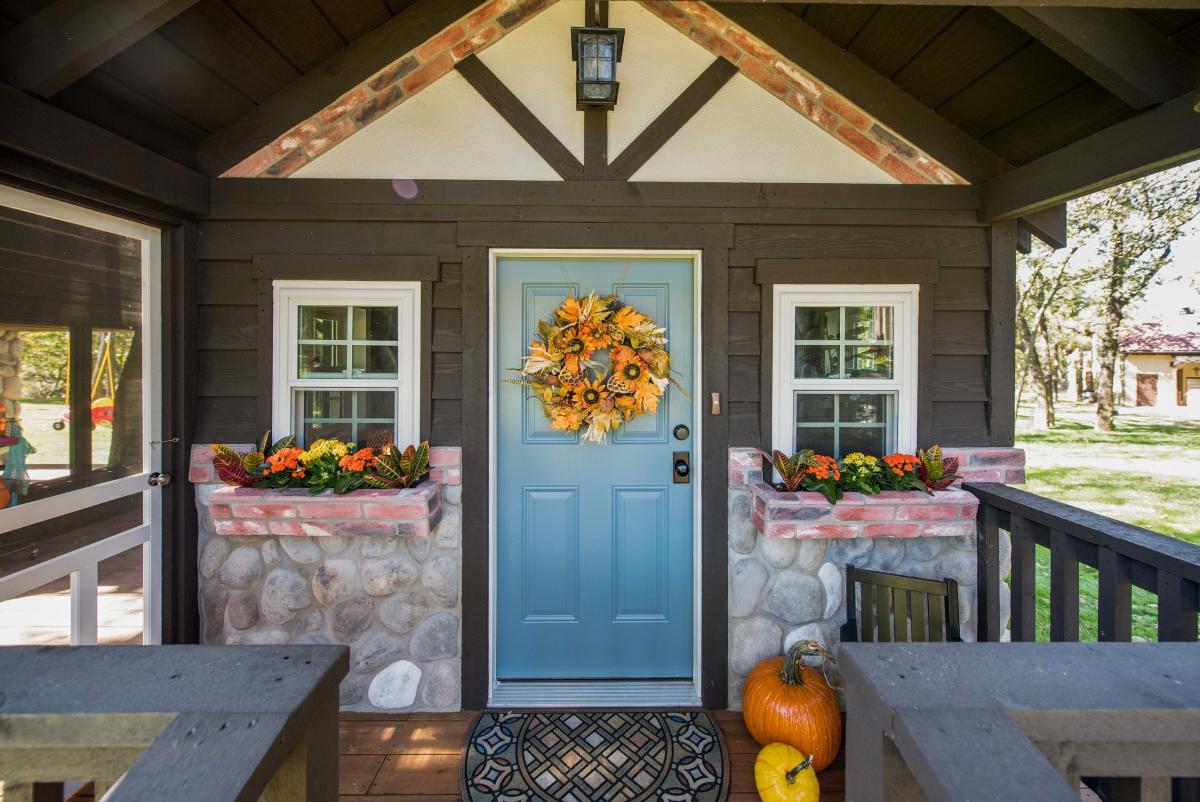 Once inside the ultimate she shed you'll be in pure heaven, while relaxing or getting some work done, all while being able to keep an eye on your children nearby if you so choose to do so.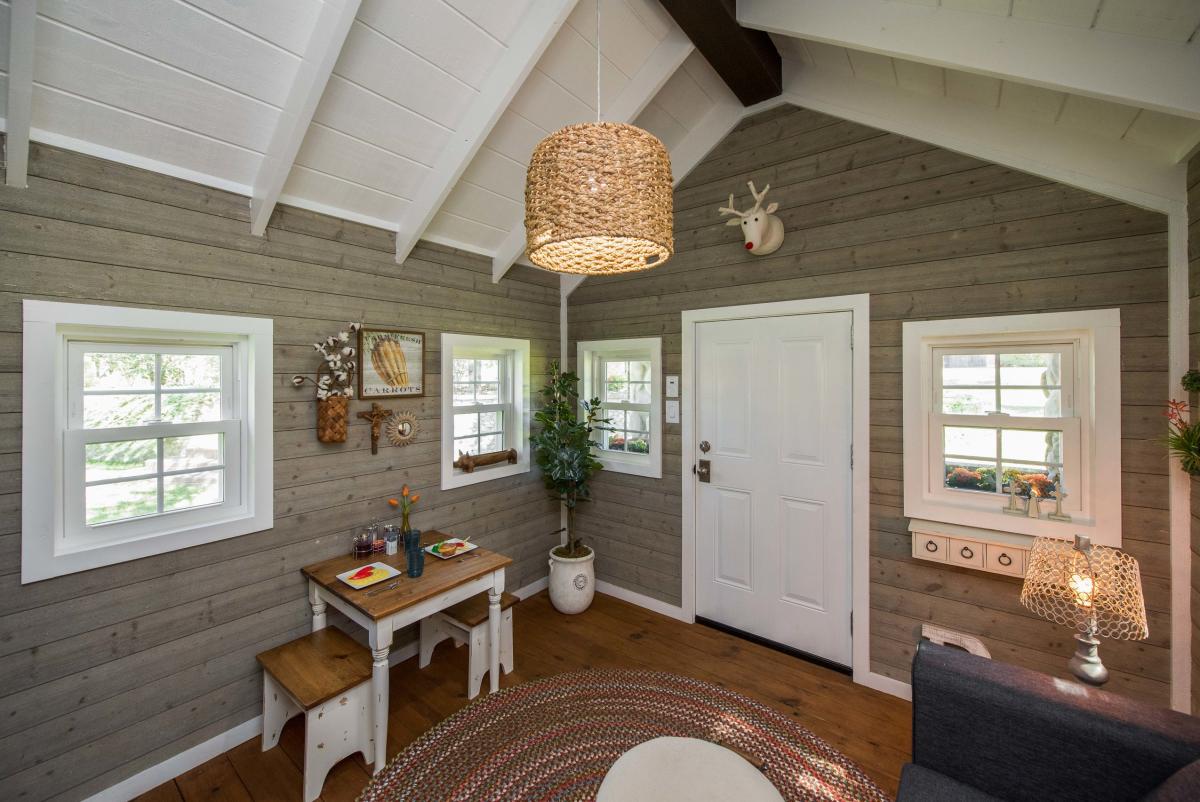 All images are courtesy of Grossman Design Build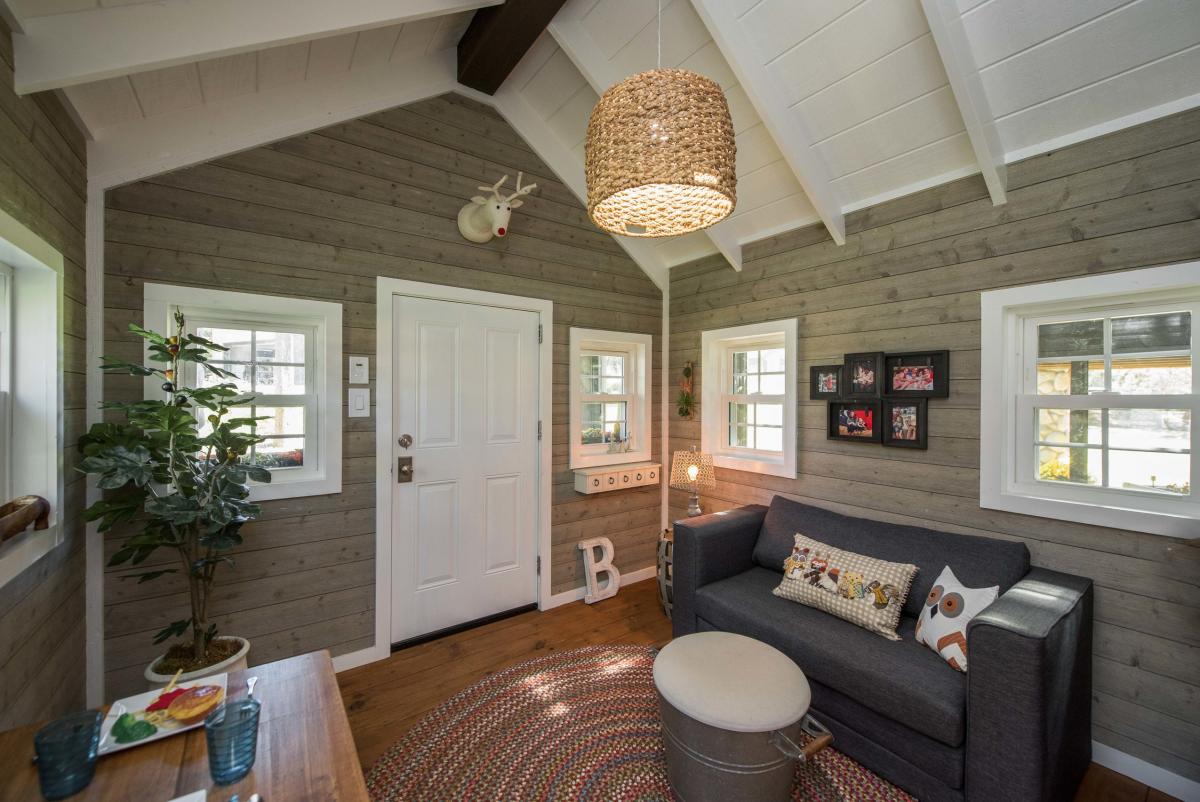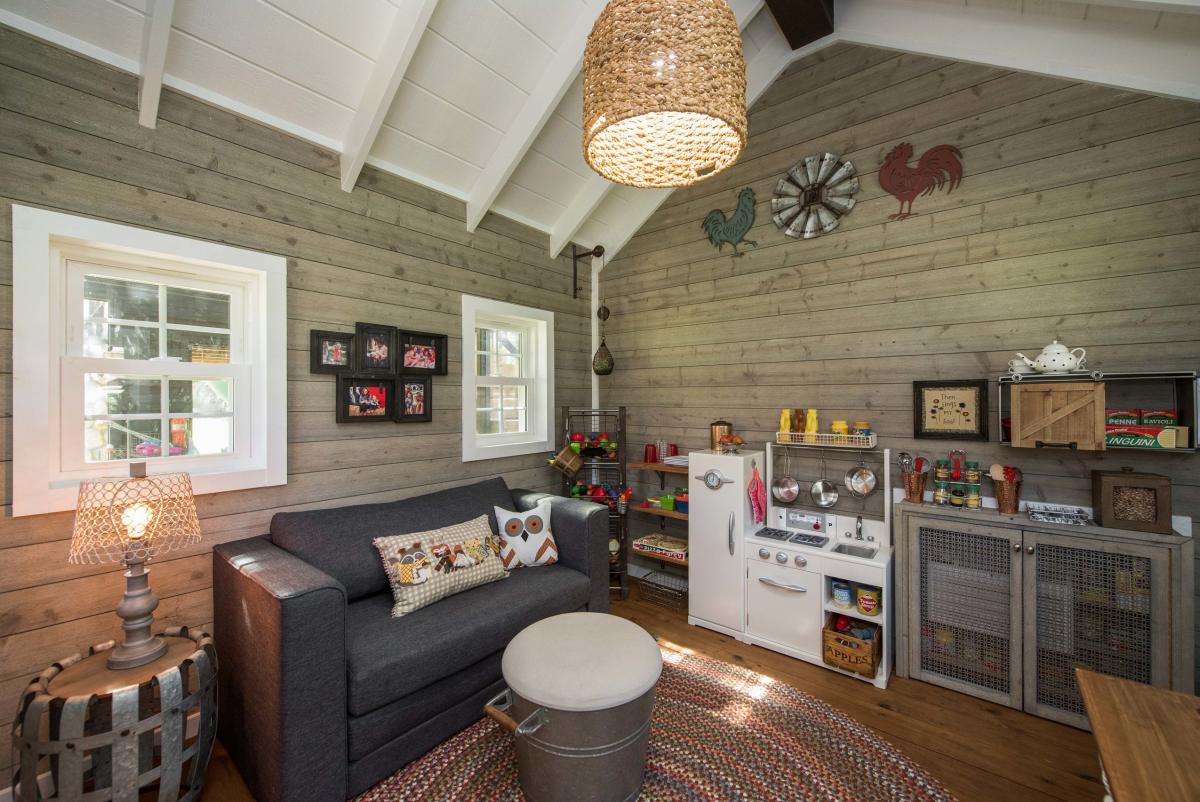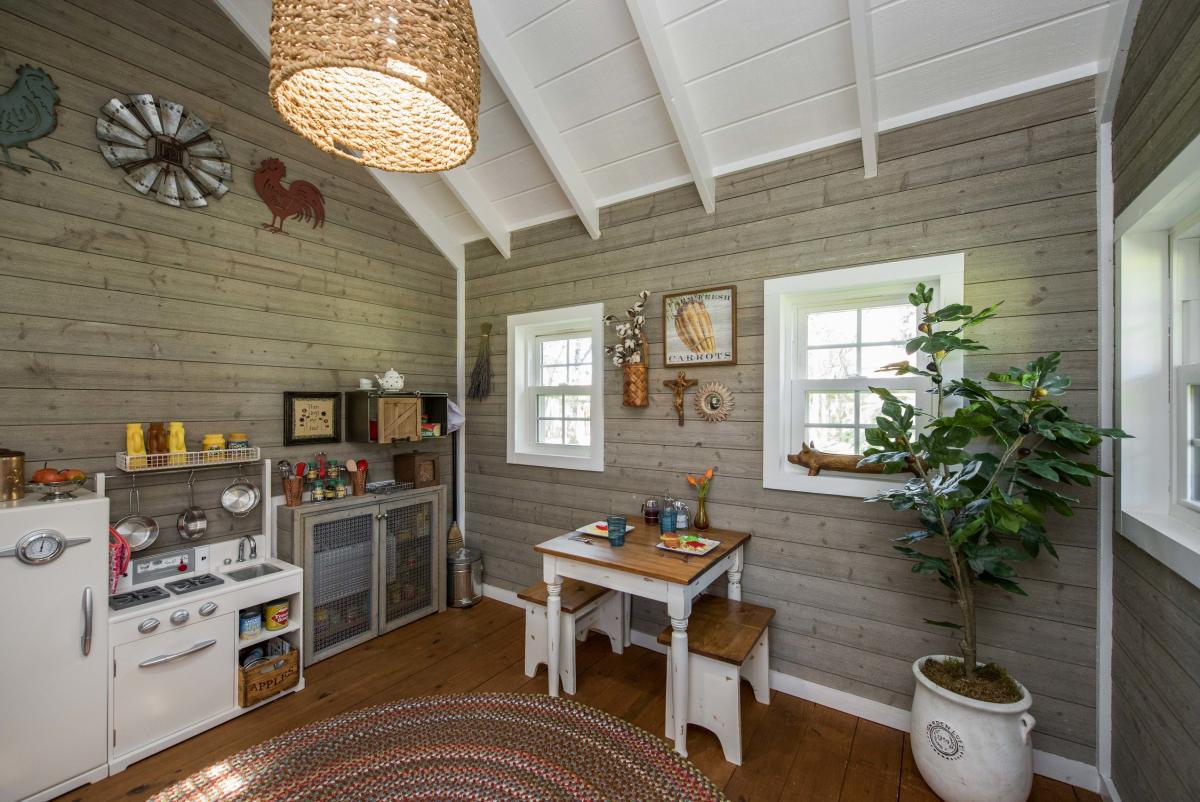 All images are courtesy of Grossman Design Build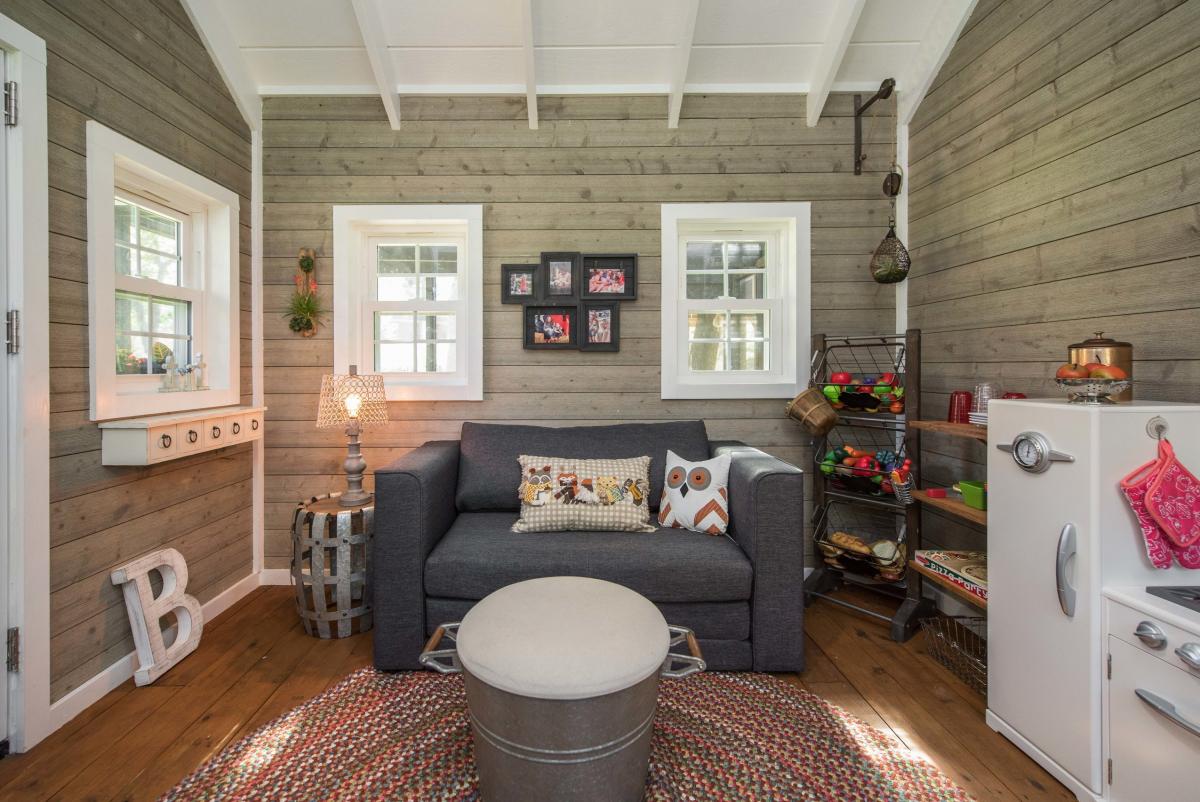 An entrance to the covered playroom is just outside the main door of the ultimate she shed.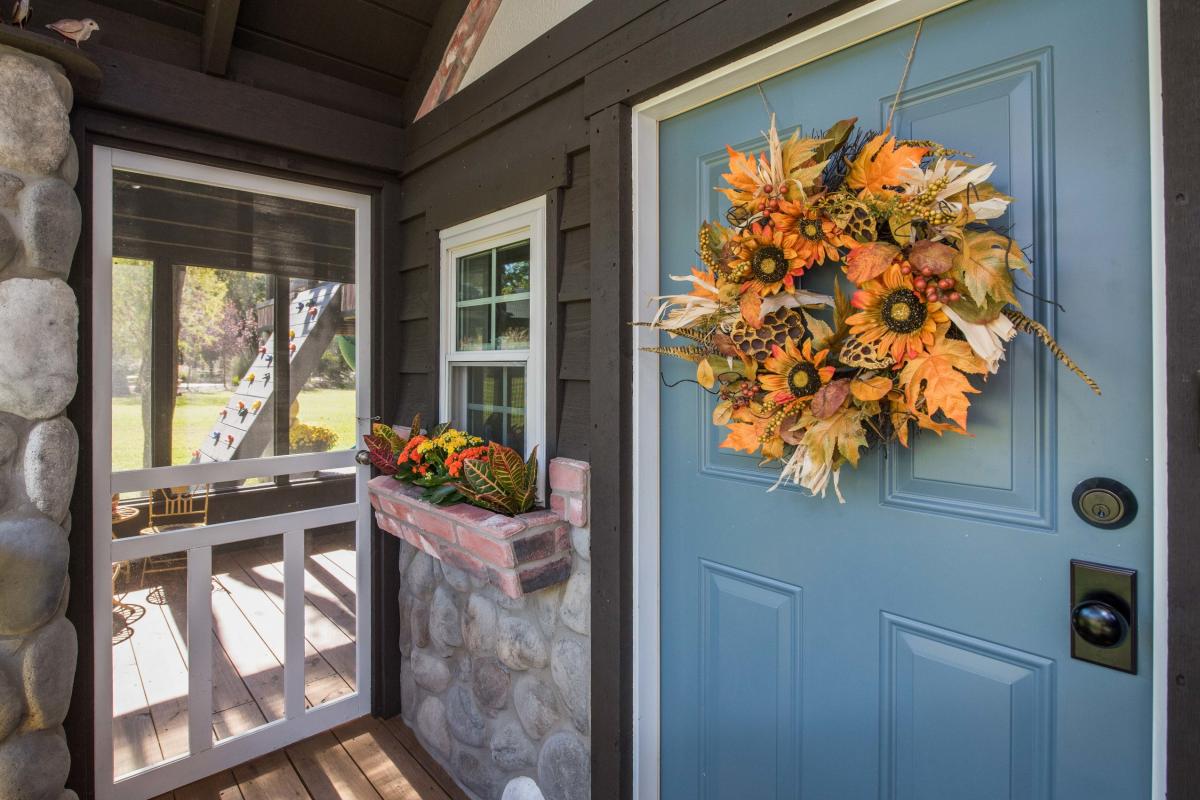 The incredibly designed she shed is lined with amazing stone landscaping as well as half wood and half stone exterior.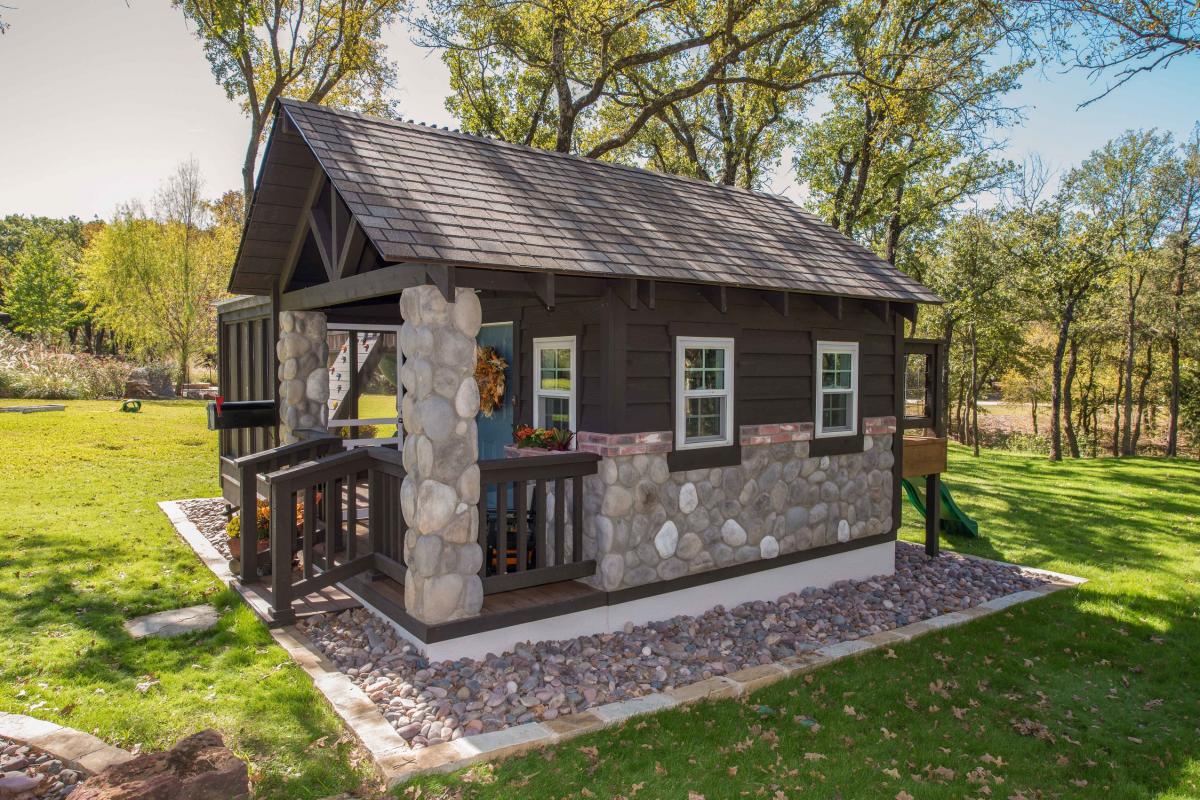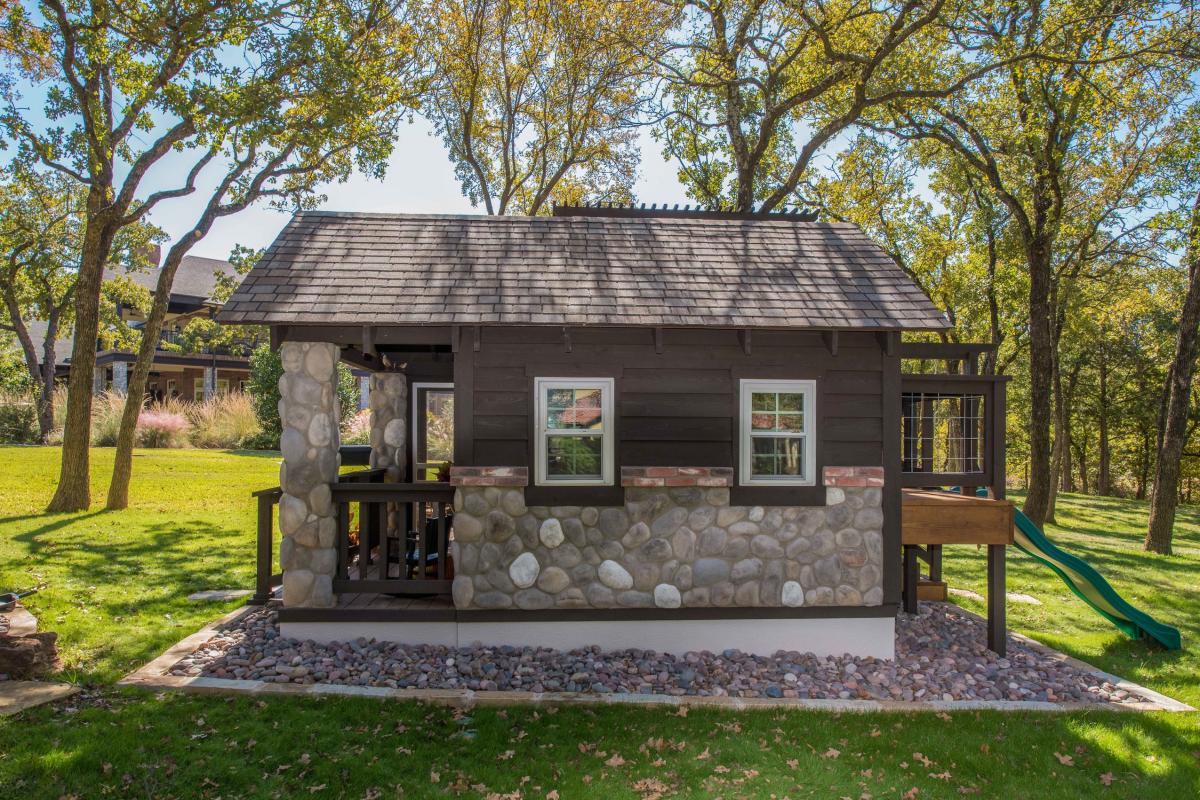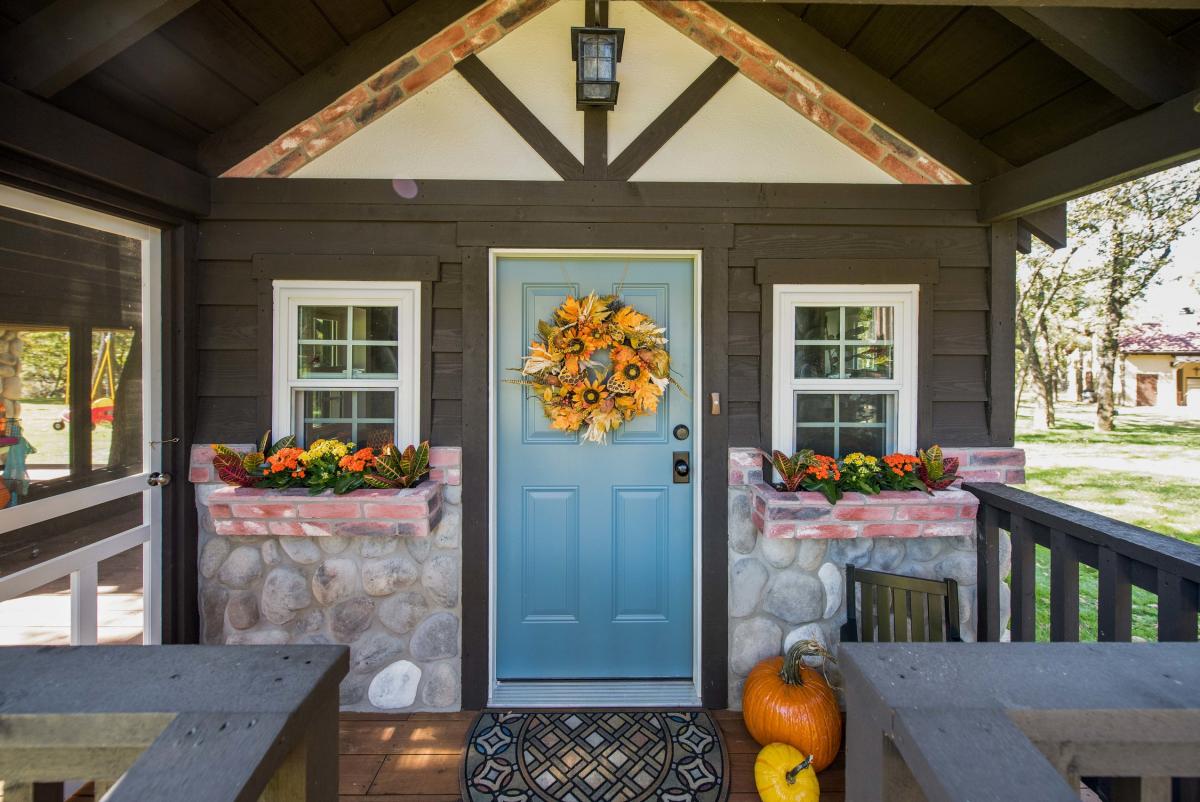 All images are courtesy of Grossman Design Build.