Dinosaur Head Lunch Box
By Ryan on 03/23/2017 11:58 AM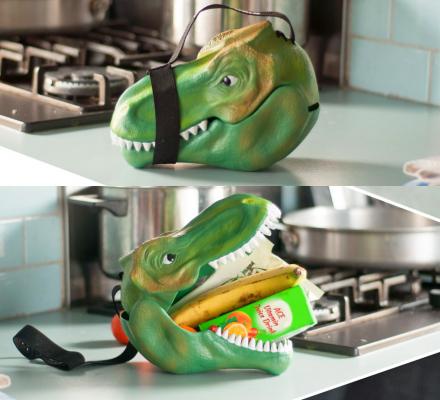 Every parent wants their child to be cool in school. In fact, when I was in school, my parents thought I was the coolest kid in school. If you're a parent looking to drastically increase the coolness of your child in school, then look no further. This dinosaur lunch box is sure to increase your child's cool level at least 3-4 notches on the chart of coolness.
A perfect gift idea for kids who love dinosaurs, the dinosaur lunch box features what looks to be the head of T-Rex, and is able to open and close its mouth, which is where you put your lunch. Not only great for storing lunches or food, the dinosaur head can also be used to store other items like school essentials, such as pens, pencils, crayons, notepads etc, or even a place to keep some toys to bring to a friends house.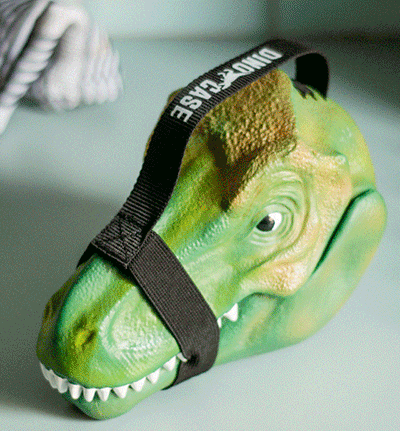 All of your child's most valuable items will be stored behind the fangs of a ferocious dinosaur mouth. A handy gripping handle can then be wrapped around the mouth of the dinosaur to easily haul it around. Plus, the handle also looks like a muzzle for the dinosaur so it'll look like you've tamed your very own Tyrannosaurus Rex!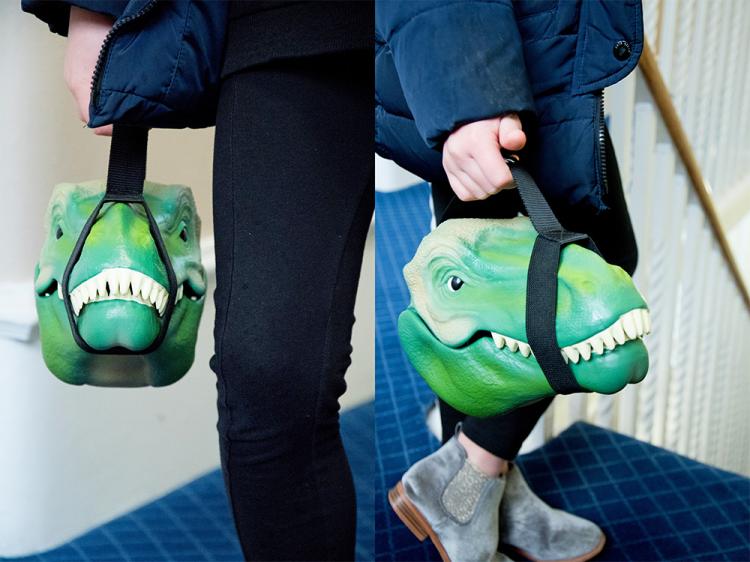 The kids dinosaur lunch box and carrying case is made from food grade materials, is great for kids aged 3 and up, is recommended to hand wash only, is green in color, and measures 9 inches long x 5.3 inches wide x 6.2 inches tall.