Customized K-12 Picture Holder
By Ryan on 01/15/2021 9:43 AM
Let's face it - the front of the fridge is getting crowded with family portraits, and you can't even seem to find your own kids among the mess. Even if it's only because your cat keeps pulling them down one-by-one, shouldn't there be a more sacred, decorative spot to hang important portraits? The answer is a resounding "yes!" There should be a better spot for hanging your family's school photos, and fortunately for you and your family, there is.
Cue the K-12 school picture board, the perfect wallet-sized family photograph milestone hanger. It comes on a beautiful piece of wood with your child's name printed (or whatever you want written), along with clips and numbers to hang each of your child's K-12 school pictures.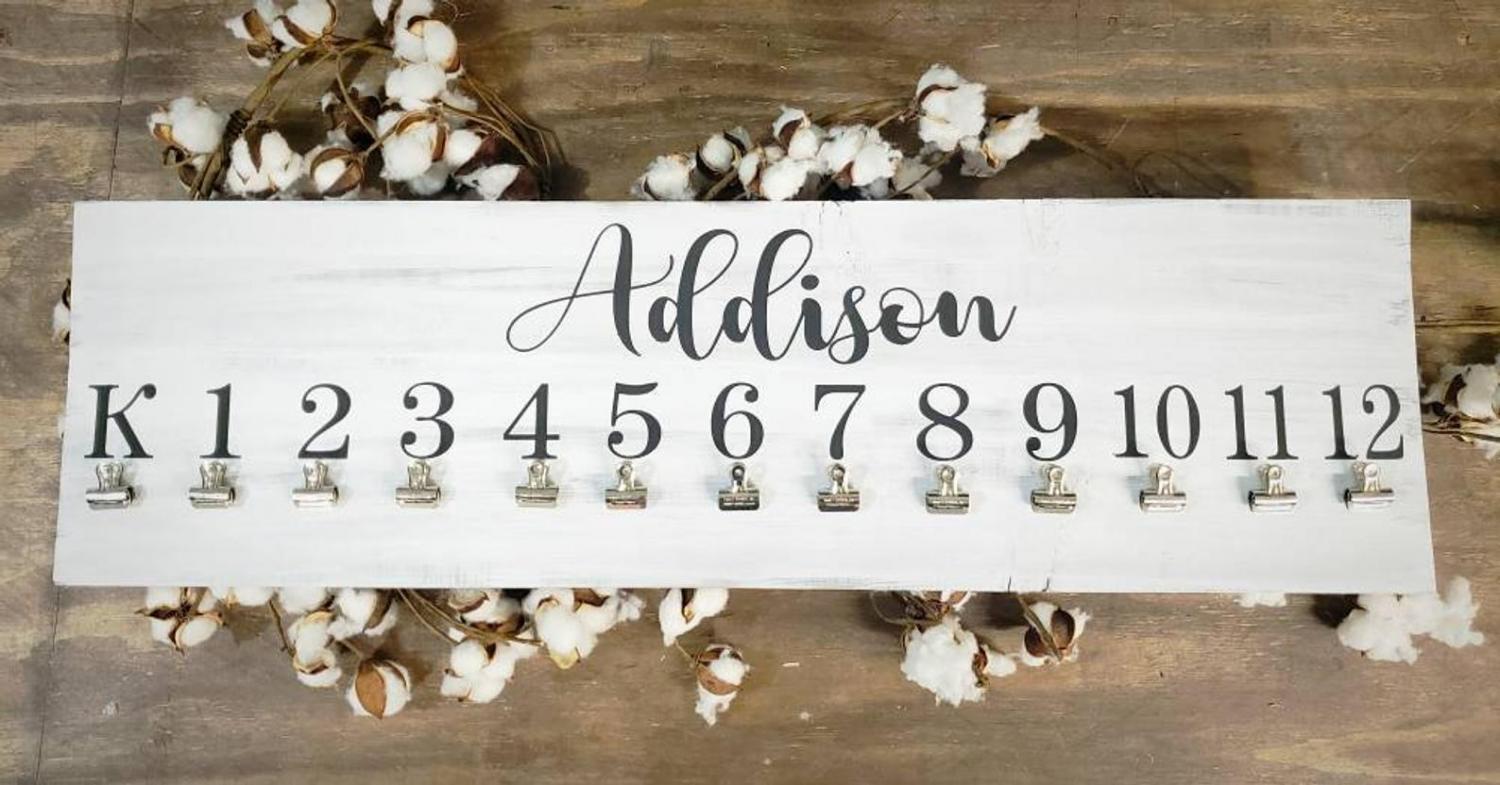 For those whose kids also had back to school photos taken in Pre-K, there's also an option to add an extra photo hanger clip to make the board a Pre-K milestone picture board.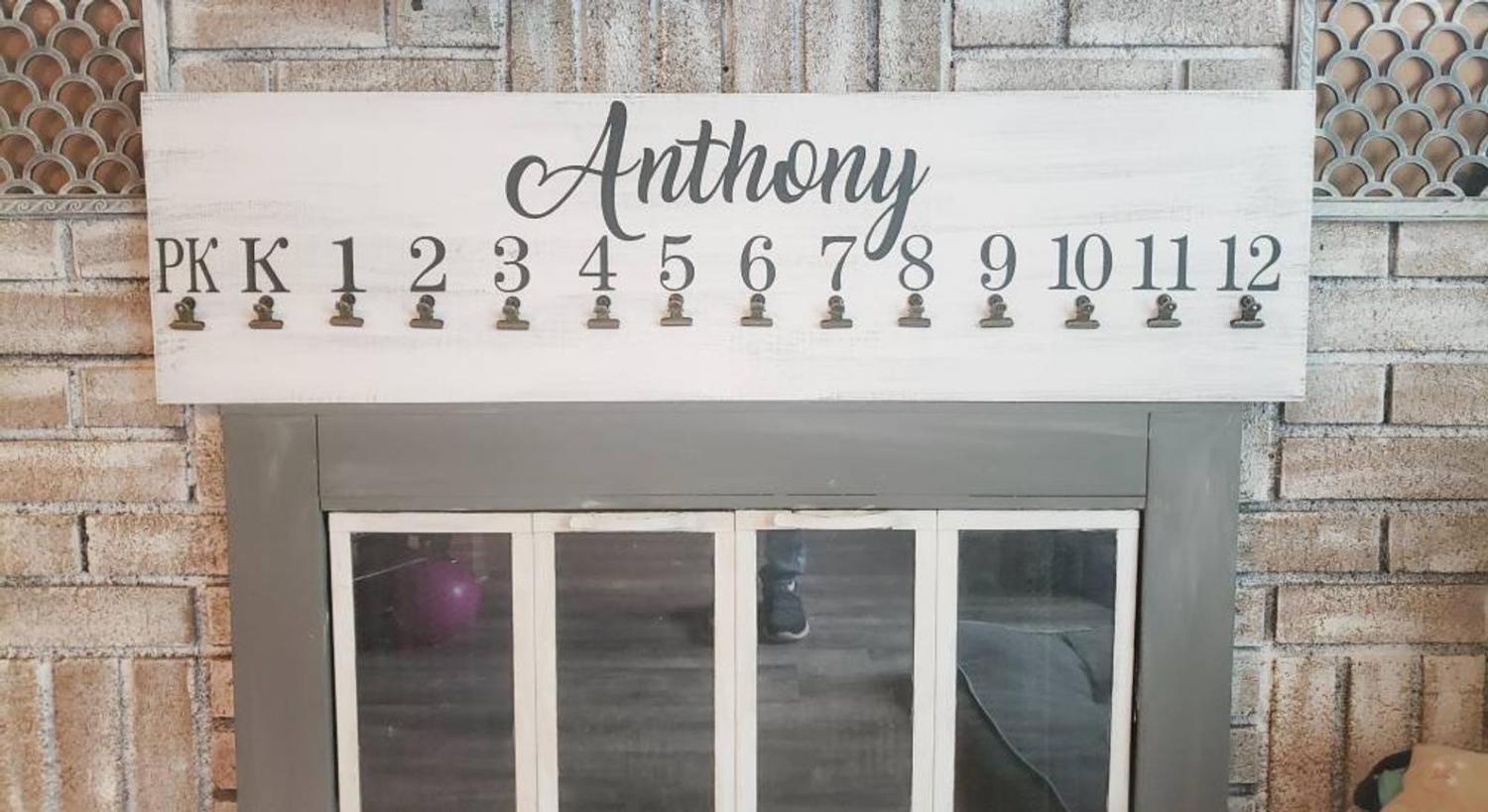 The milestone picture board itself is made out of pinewood and measures 11 and a quarter inches tall, 39 inches wide, and only a quarter of an inch thick. If you elect the Pre-K picture board option, the photo hanger measures out to 42 inches wide instead. This particular handmade picture board also comes in six different wood finishes: whitewashed, dark walnut, natural, grey, ebony, or spec walnut.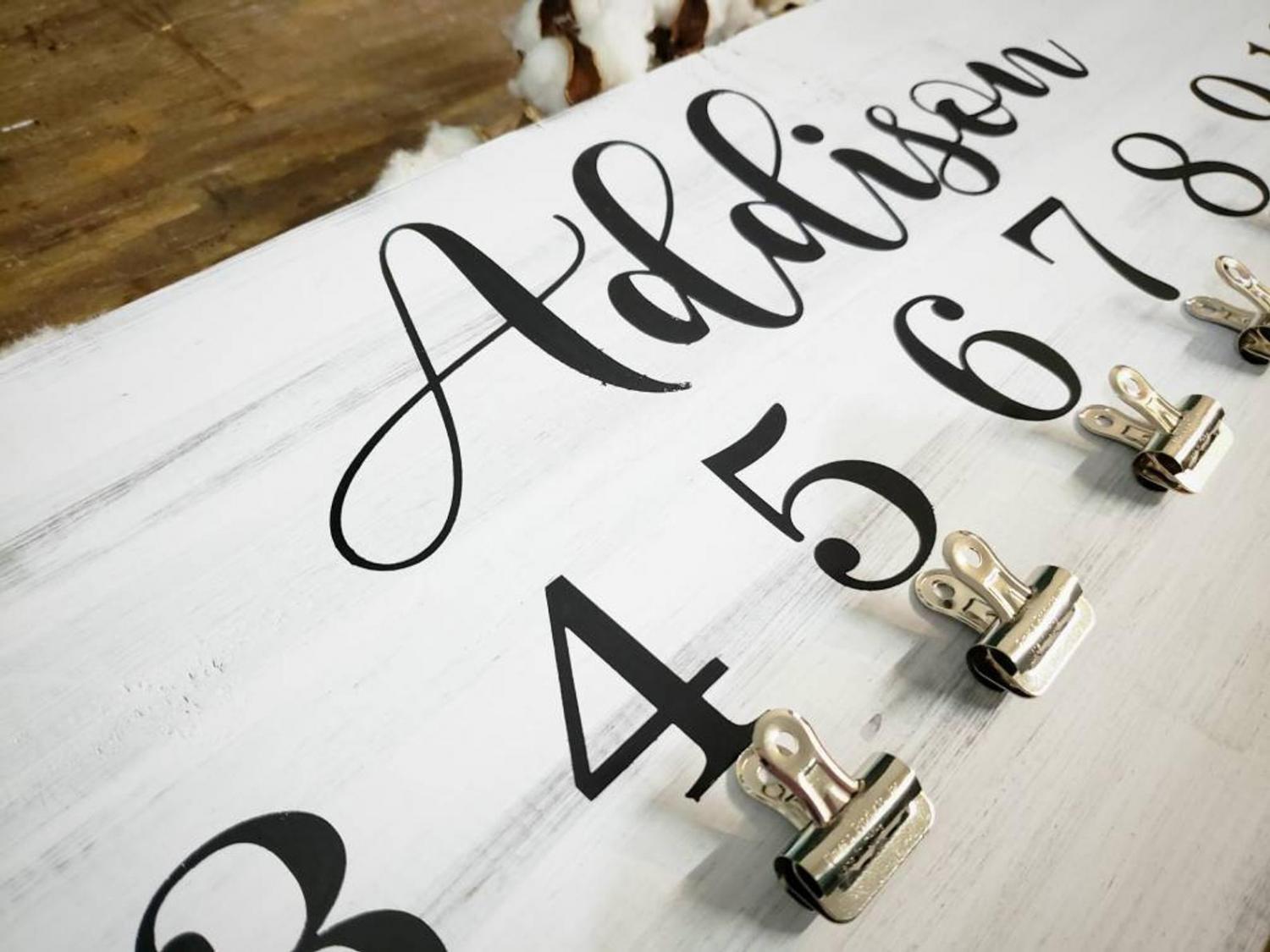 Best used with the wallet-sized 2.5 by 3.5 inch photos, you can also request the milestone picture board to be painted a specific color by writing that in the "personalization" note box, where you'll also add your child's name for the creator.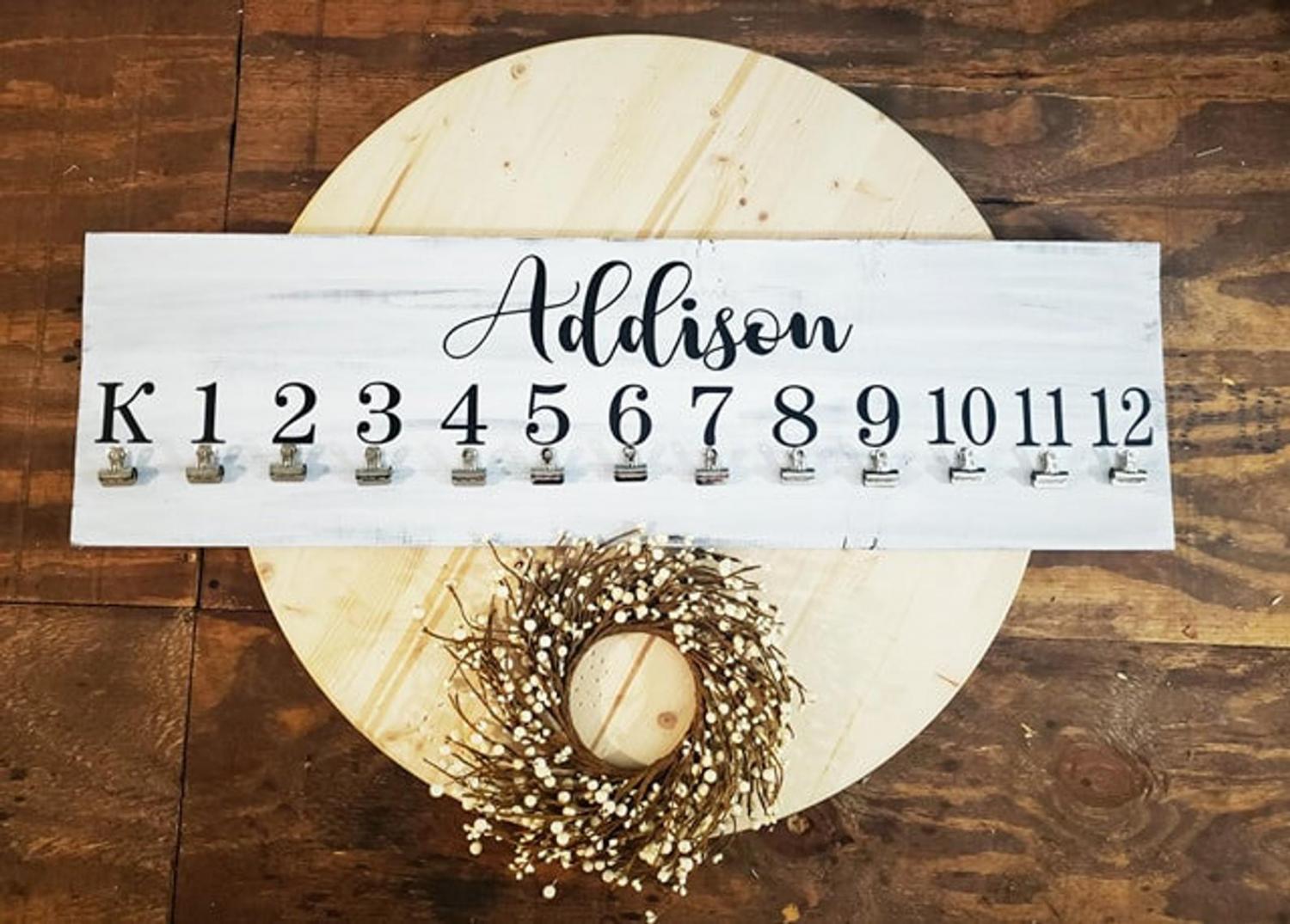 If you want to use pictures that are bigger than 2.5 by 3.5 inches, you may be able to get away with some overlap, especially if some are still wallet-sized. And if the pictures are so big that they'll only fit on an SD card, then you might want to settle for putting your child's school photos in this tiny SD card filing cabinet instead.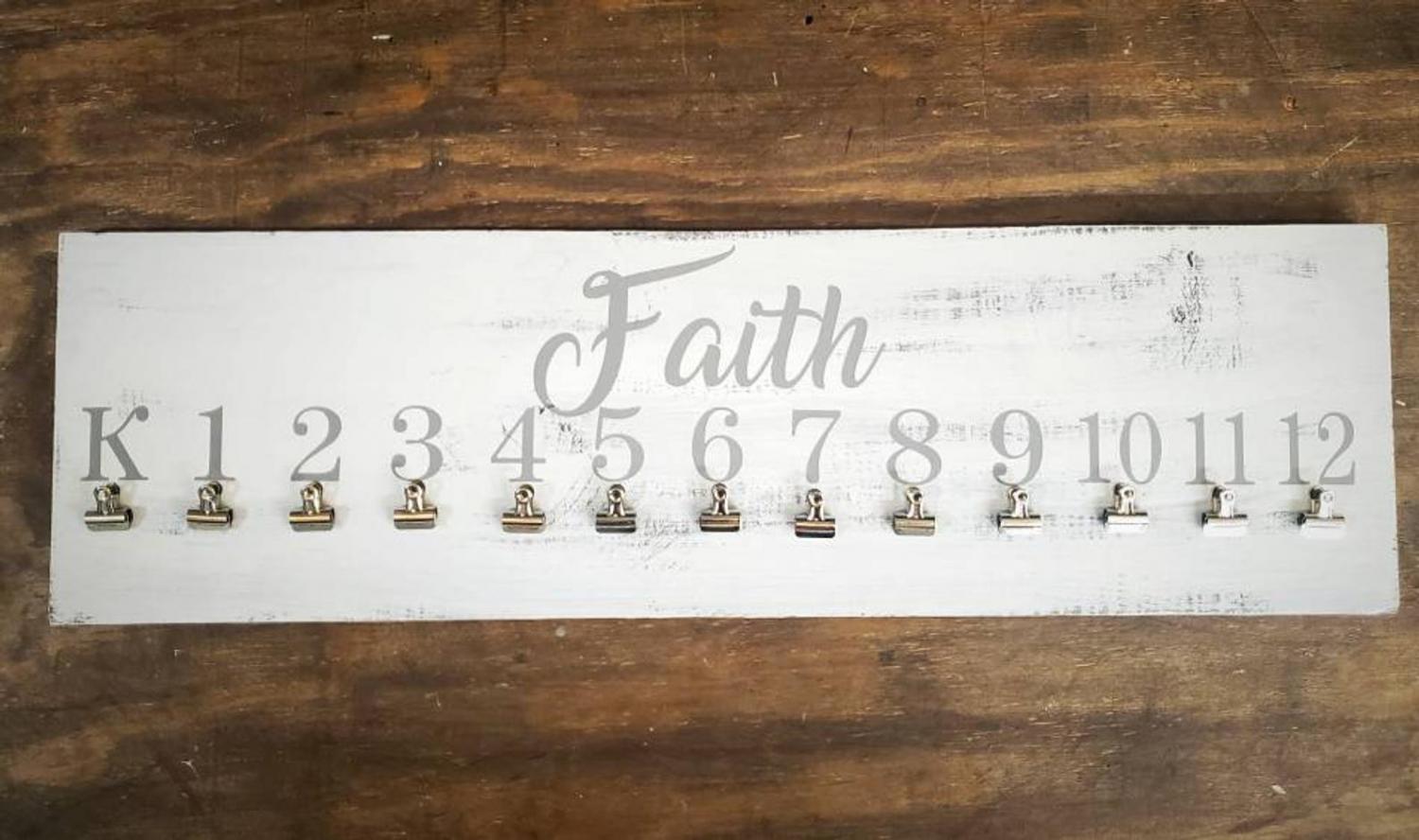 In addition, the seller also offers three different font colors as well as two different clip colors for the milestone picture board. Fonts come in black, white, or grey, while you can order the clips in either silver or bronze.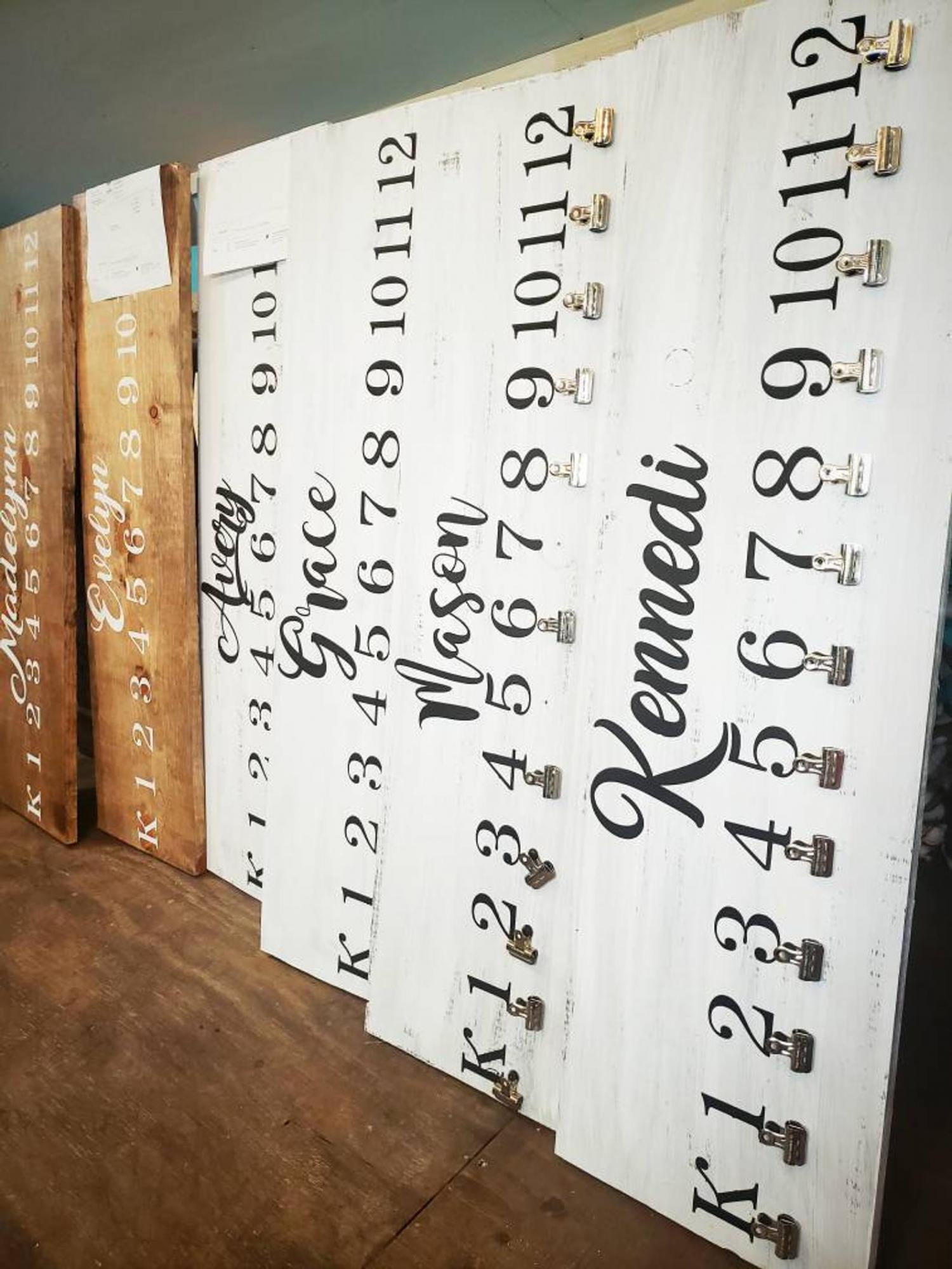 Because these are handmade school picture boards, each one is also going to be a little bit different. The seller also includes that they don't remove, cover, or otherwise alter natural wood knots, cracks, or nicks in the wood - which also means each back to school picture board is completely unique. On top of everything already offered in this school picture hanging set, the seller also makes it a point in the item's description to include that they accept custom orders. They can reportedly do just about anything you'd want on your custom handmade picture hanger, so just be sure to ask!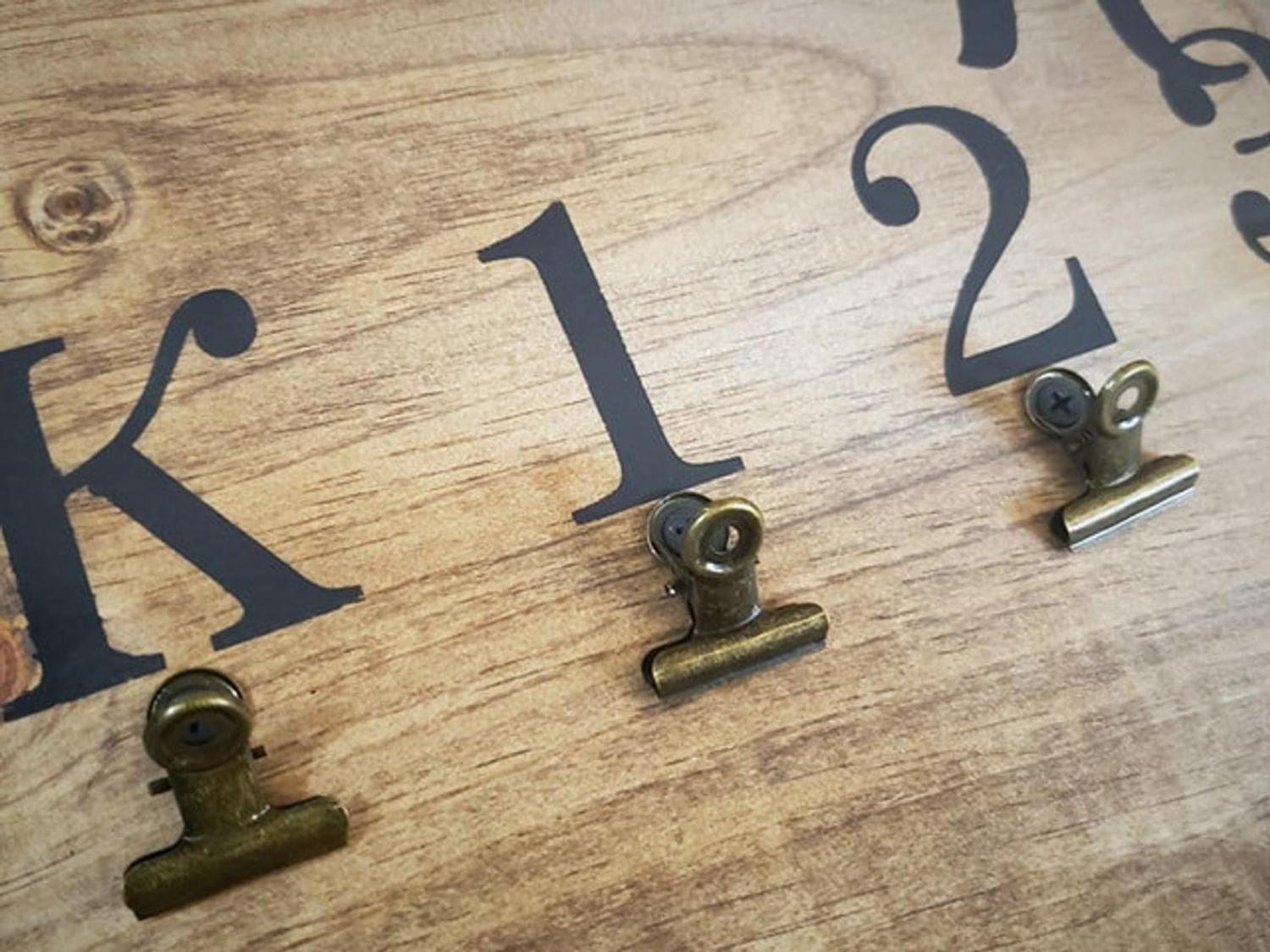 Brandy, a previous buyer of this handmade school picture board who ordered an ebony finish with a white font, reviewed the K-12 picture hanger with 5-stars, writing that the result was ideal.
Brandy wrote, "Super cute!!!! Turned out awesome!!"
That's a total of six exclamation points, folks, all to help you understand how incredible this handmade school photograph hanger could look in your own hallway.