This Super Cute and Tiny Filing Cabinet For SD Cards Is Perfect For Photographers
By Ryan on 06/08/2021 12:14 PM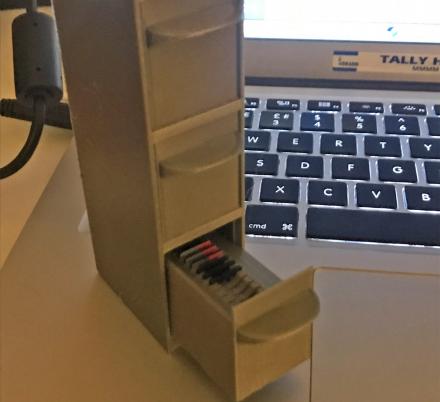 If you're a photographer, video creator, drone flyer, or just someone who uses a lot of SD cards, chances are you have tons of them lying around your office. Well, there's now a perfect way to organize all of your SD memory cards, and it's this super cute and super tiny filing cabinet. It's called the SD Card Storage Filing Cabinet, and it was originally made from a set of plans for 3D printers by DaveTheGeek on Thingiverse, and now someone's selling them on Etsy so you don't have to have a 3D printer to get one.

Versions: SD Cards | Micro SD Cards
A perfect gift idea for photographers, the tiny filing cabinet for SD cards is a great way to keep all of your SD cards super organized and safe so you'll know just where to go to get old footage, or to get new unused and formatted SD cards for a new project. The unique SD card filing cabinet has 2 drawers that hold 12 SD cards each, along with a third drawer that holds up to 12 micro SD cards.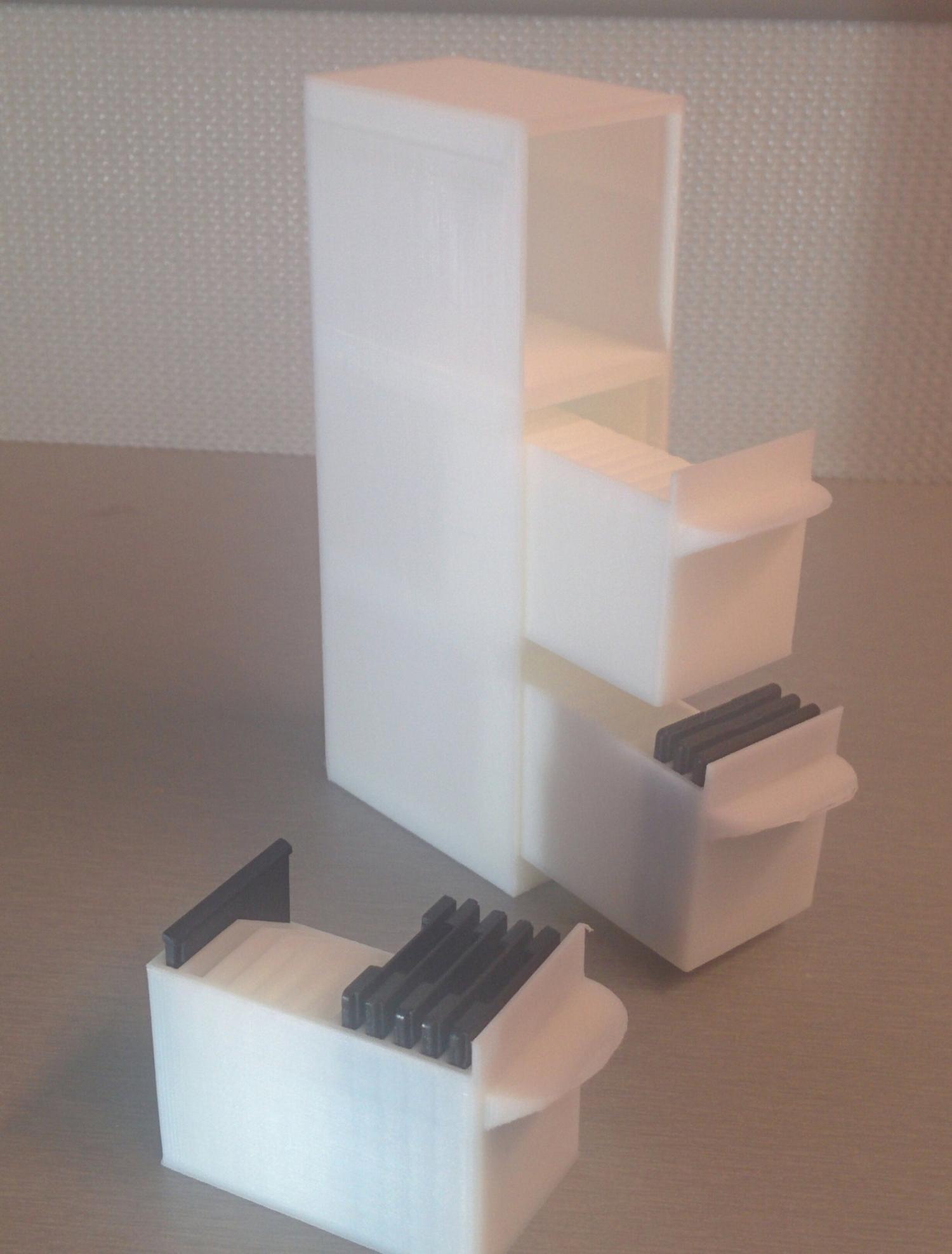 The tiny SD card filing cabinet is fully 3D printed upon your purchase, so expect around 1-2 weeks for delivery of the item. You can choose between a slew of different color options, though some of the color choices will run you a few extra bucks.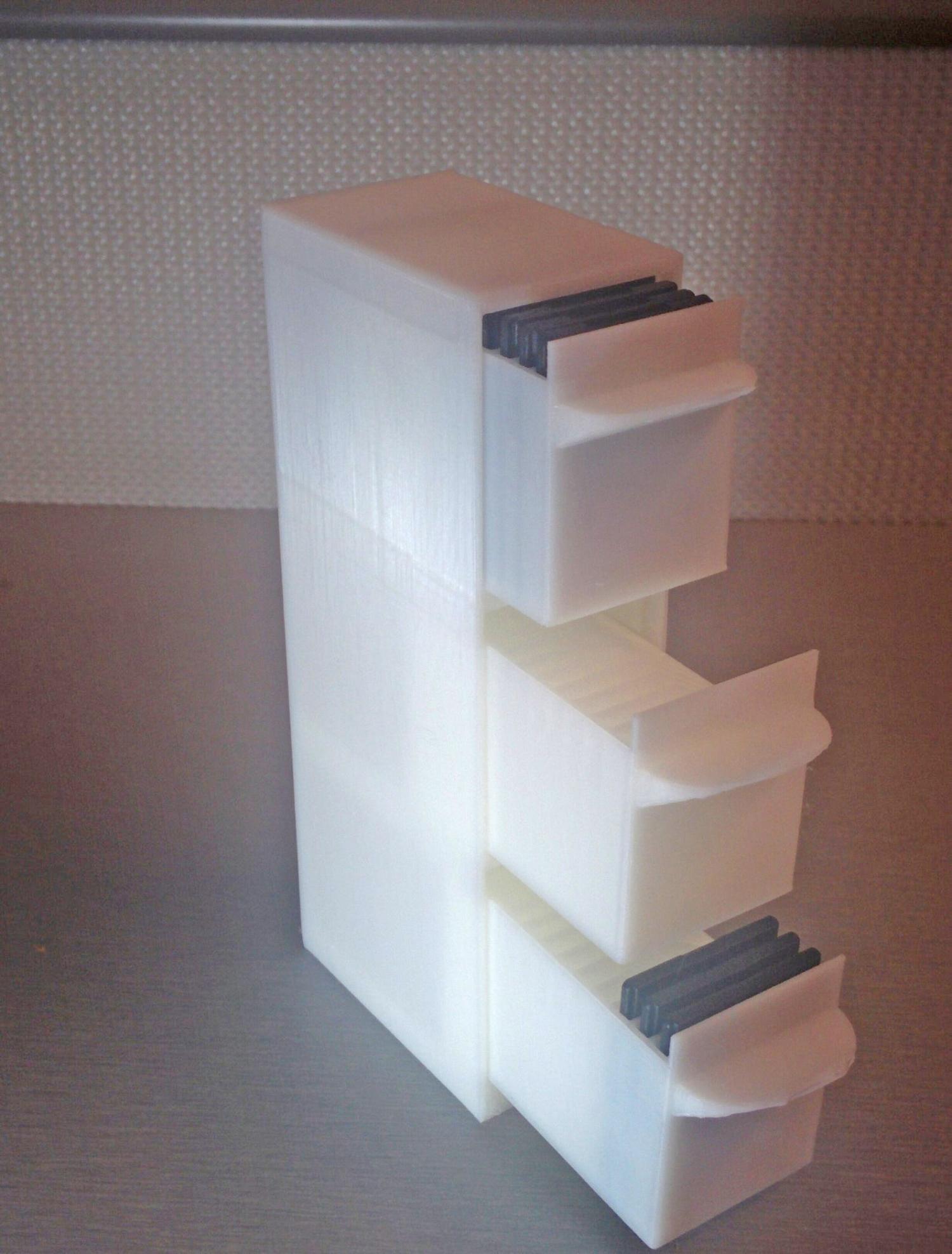 Another version of the tiny SD card filing cabinet that's available on Etsy allows you to customize the drawers to your liking. So you can have 2 drawers of Micro SD cards with 1 drawer of SD cards, or any other combination.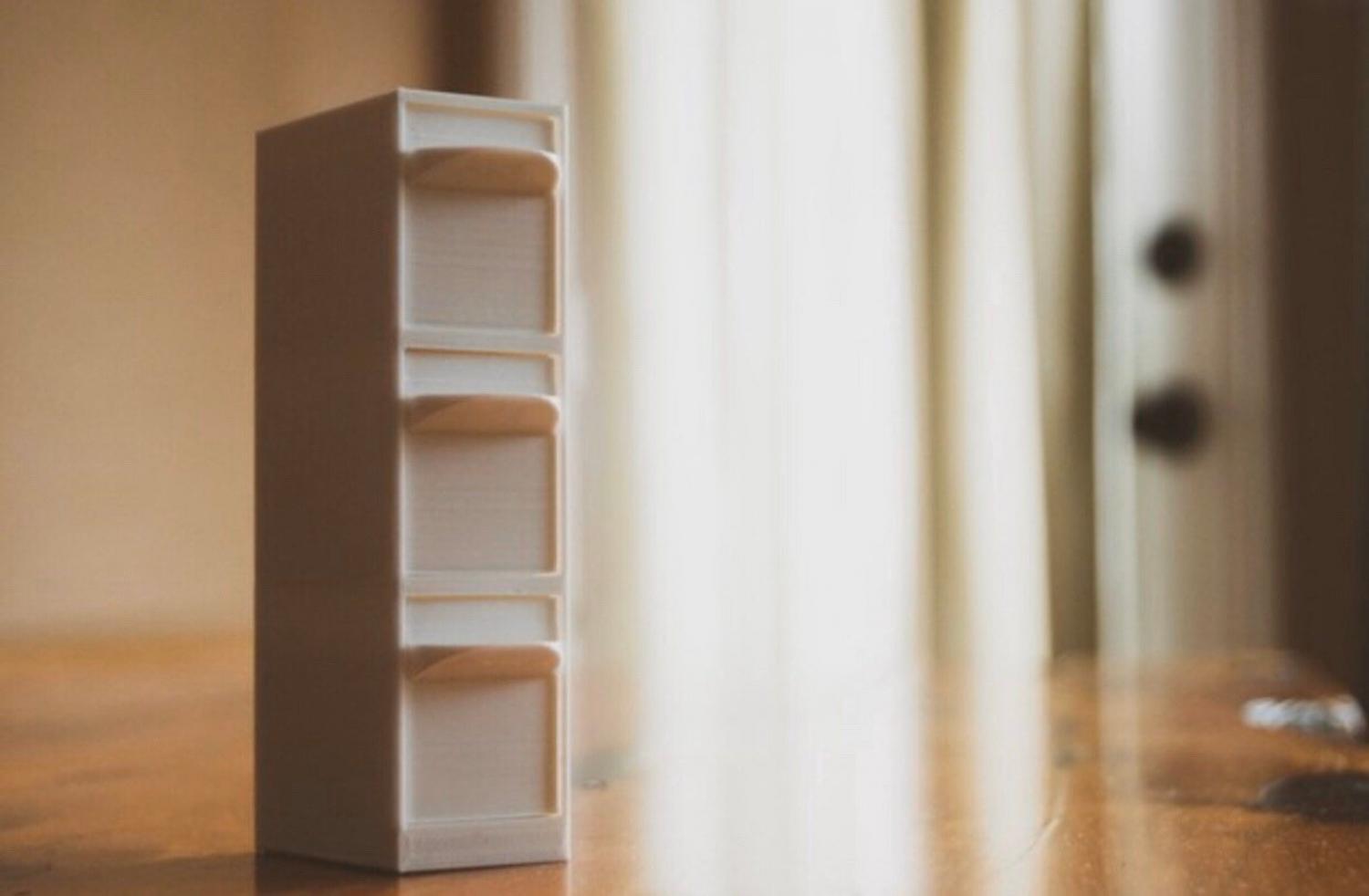 If you've got your own 3D printer and would rather create one of these super cute and tiny filing cabinets for SD cards yourself, be sure to check out the original plans here on Thingiverse.