These Golden Girls Tiki Cups Are The Best Way To Binge Watch Your Favorite 80's Show
By Ryan on 04/14/2020 9:59 AM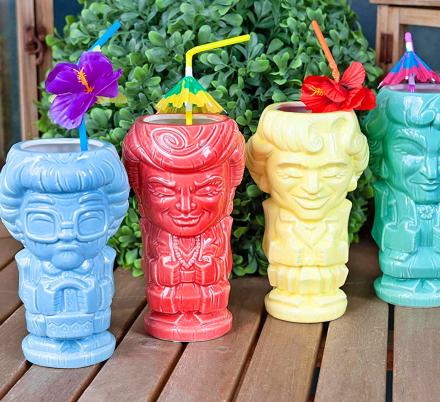 If you're a die-hard fan of the hit 80's show Golden Girls, you're probably going to want to invest in these new ceramic Golden Girls tiki mugs. They're made by the company Toynk Toys, who are known for making so called 'Geeki Tikis'. They come as a set of 4 tiki mugs, each one made to look like the four main characters from Golden Girls, including Sophia Petrillo (Estelle Getty) in a periwinkle blue tiki, Blanche Devereaux (Rue McClanahan) in a light red tiki, Rose Nylun (Betty White) in a pale yellow tiki, and Dorothy Zbornak (Bea Arthur) in a teal tiki.
The golden girls tiki cups come as a set of 4 ceramic mugs, but if you have just one or two favorite characters that you'd prefer to get rather than buying the whole set, you can also purchase them individually from their website.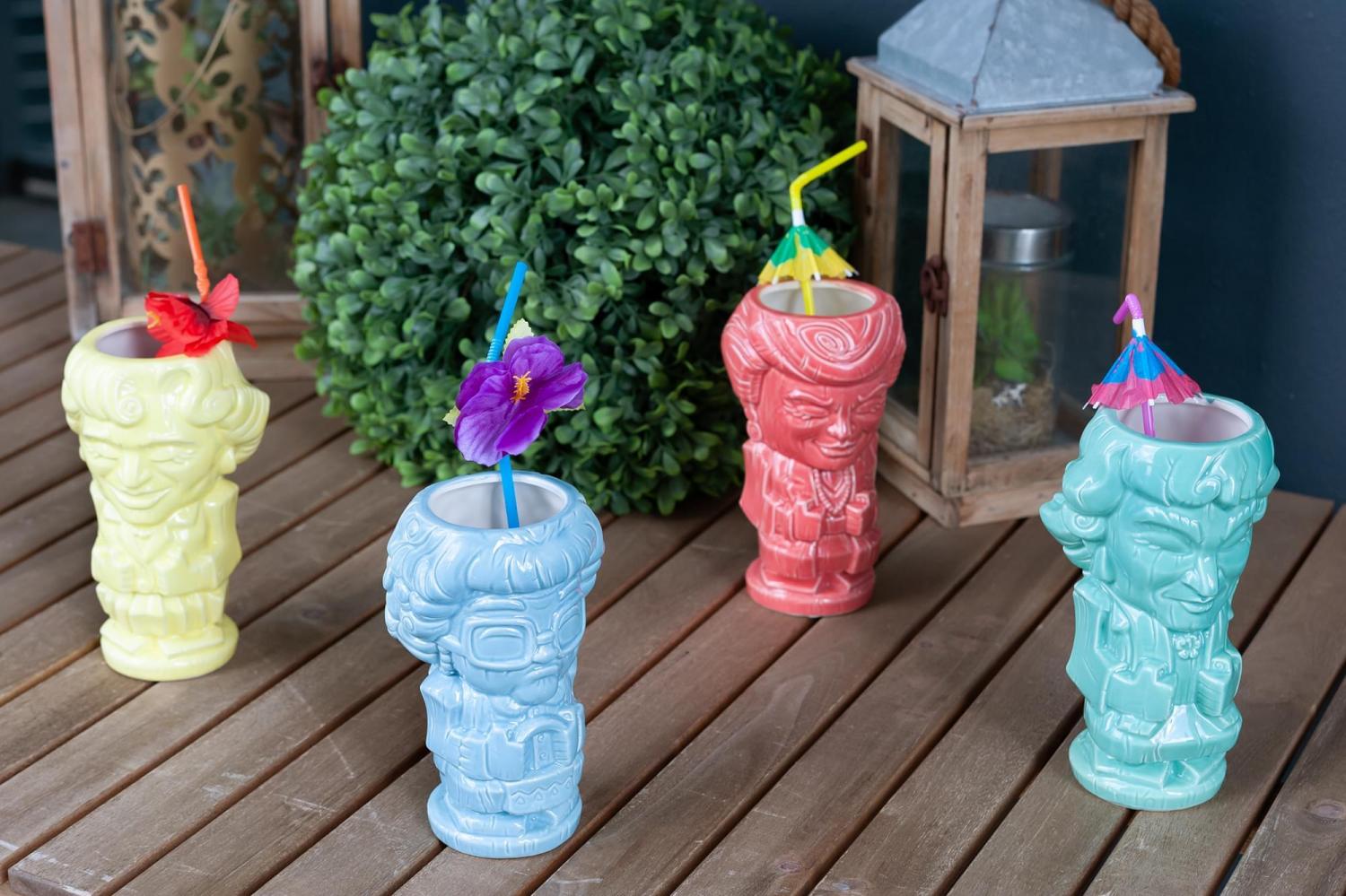 "It's time to start living like you're from Miami with this collectible Golden Girls Geeki Tikis bar mug! Featuring all four of The Golden Girls in a complete set, these ceramic collectible mugs are perfect for drinking the night away with the queens of comedy!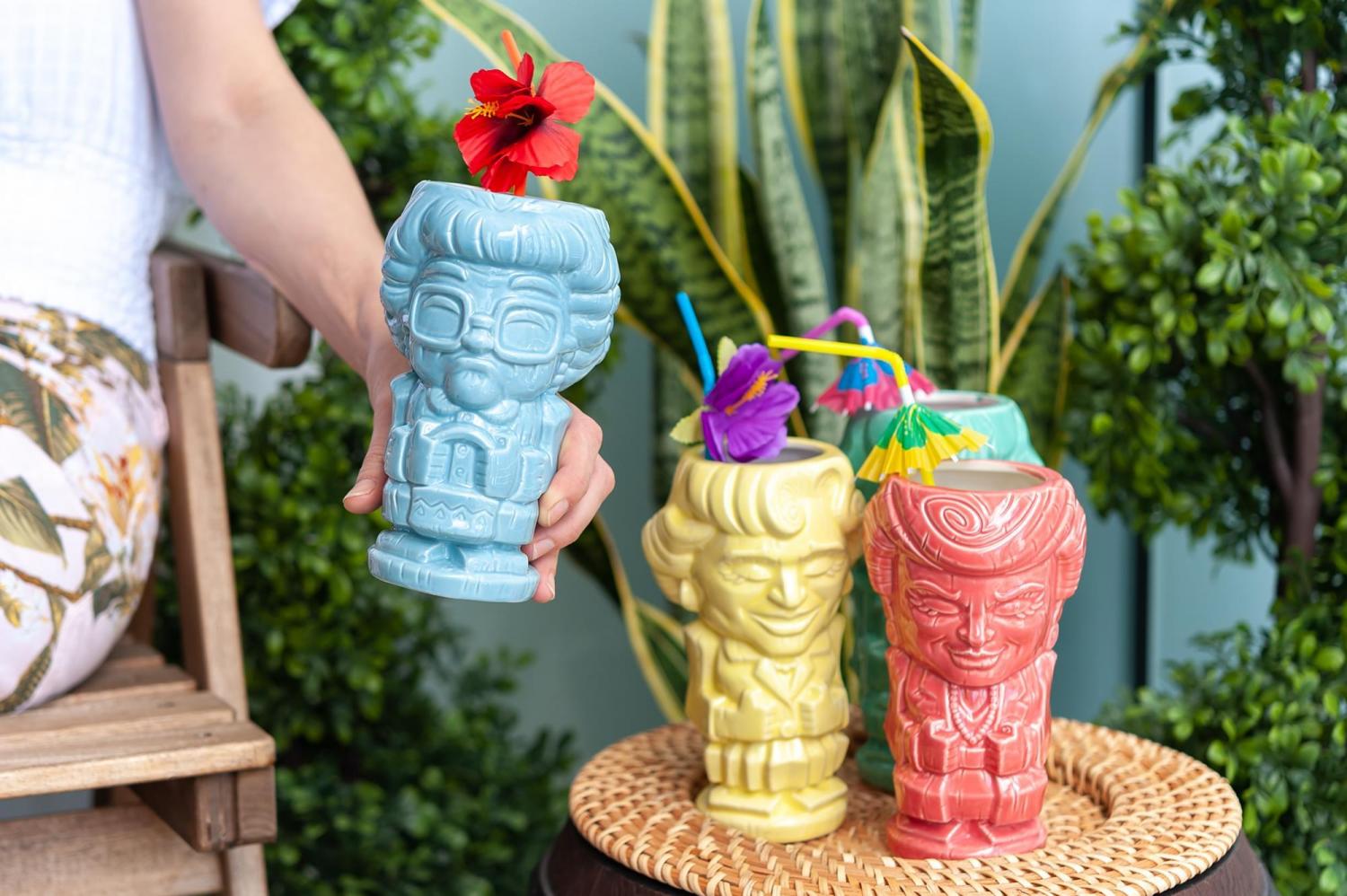 The Golden Girls tiki mugs are made from durable ceramic, are built to last all of the tiki parties you plan to use them at, and are the perfect way to sip cocktails while binging your favorite old-school show.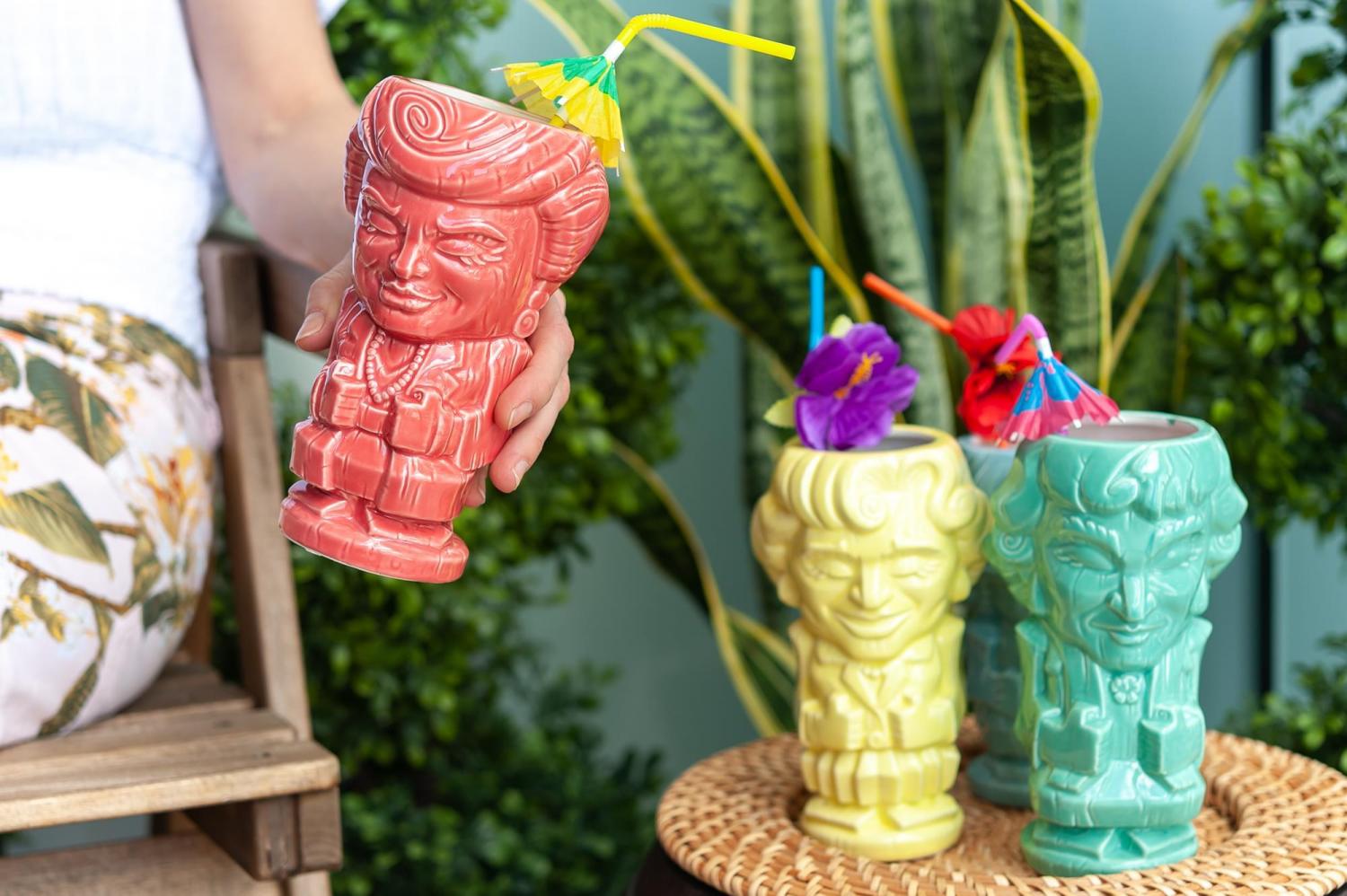 Relax with Rose, Dorothy, Sophia, Blanche, and your favorite mixed drinks!