The Creepex Fastback Might Be The Ultimate Mechanic's Creeper
By Ryan on 07/02/2021 10:06 AM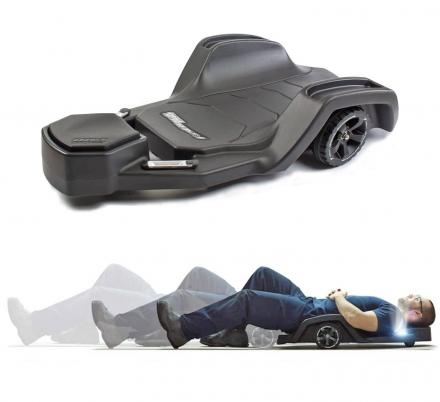 Whether you're a certified vehicle technician, an automobile hobbyist, or you just prefer to change your own car's oil, the mechanic's creeper is one of those tools that you don't want to go without. Here at Odditymall, we've familiarized ourselves quite a bit with mechanic creepers. We've shared everything from the very simple and straightforward Magic Creeper to an absolutely bonkers, futuristic creeper called The Human Hoist.

Versions: Standard | Pro
But today we're looking at something sleek, elegant and extremely functional. After all, you're working underneath a four thousand pound hunk of metal, why not make yourself comfortable? Let us introduce you to Creepex, an innovative company that sells what many consider to be the luxury car of mechanic creepers.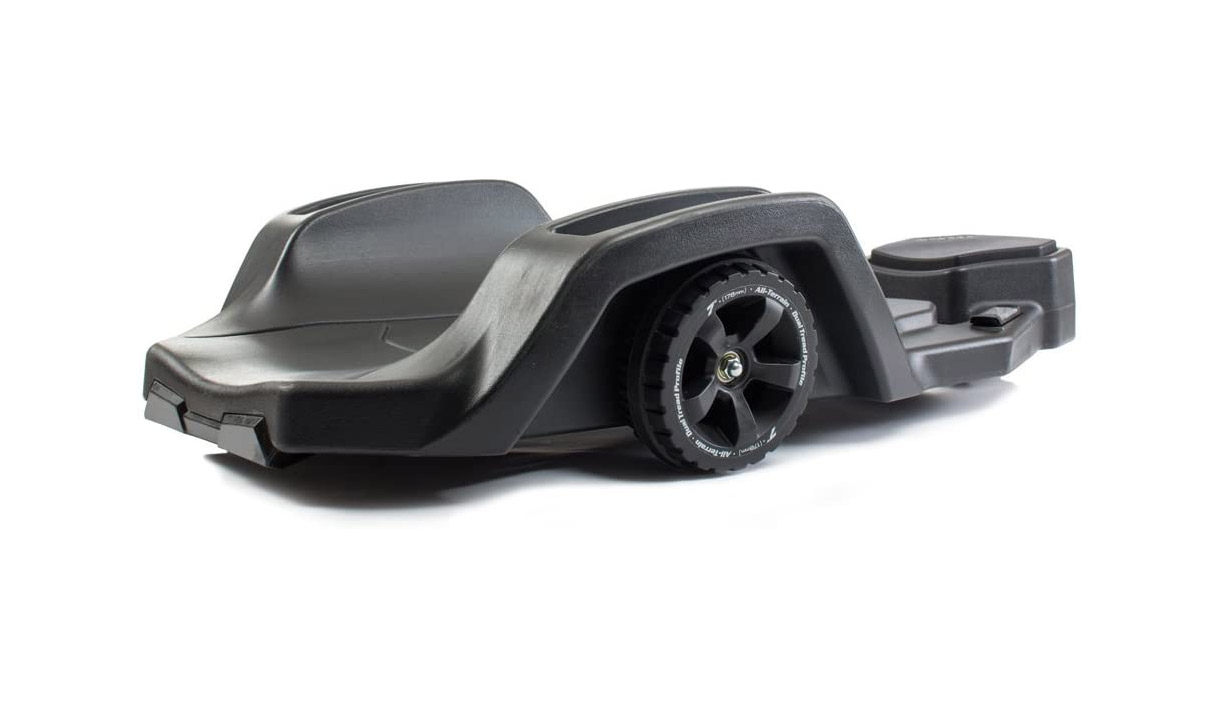 The Creepex FastBack has an ergonomic shape that contours to the human back and head, narrowing the contact points and therefore boasting a significantly smaller footprint than a traditional mechanic creeper.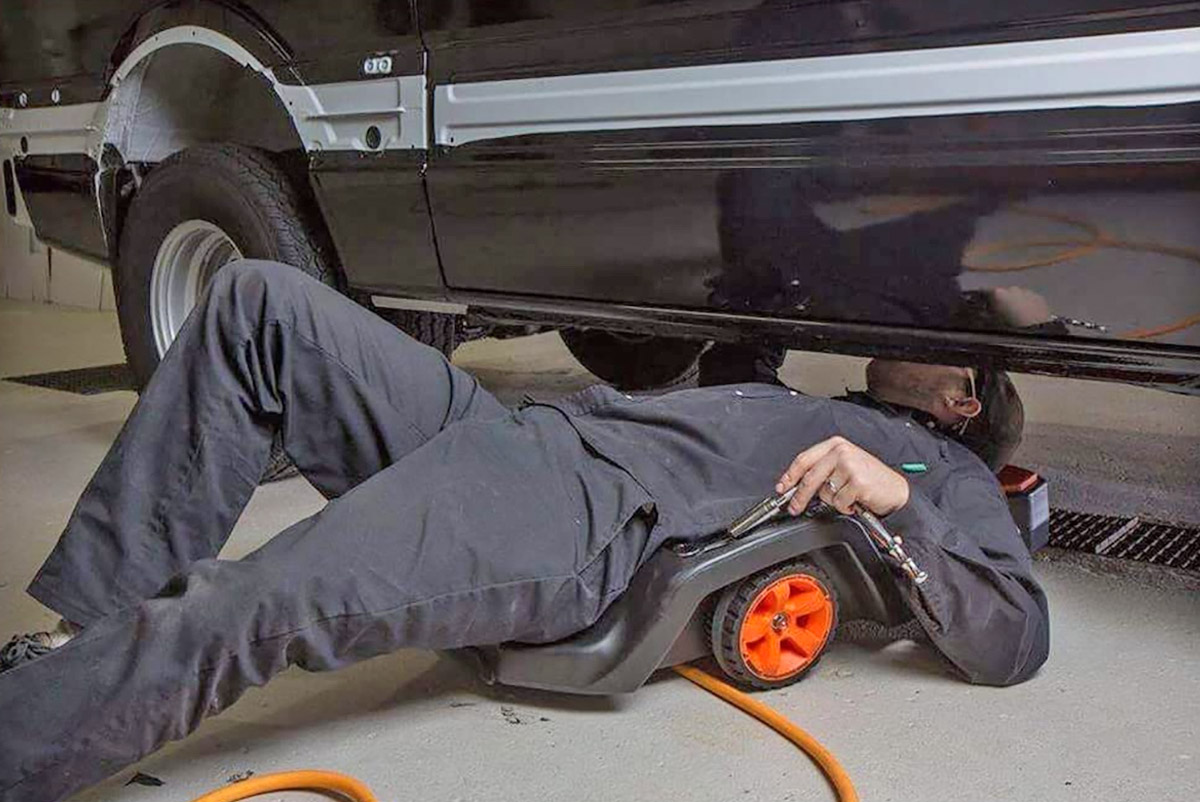 The ultimate creeper is also built to accommodate almost every body type, while still providing much needed comfort on those long days spent fixing up your ride.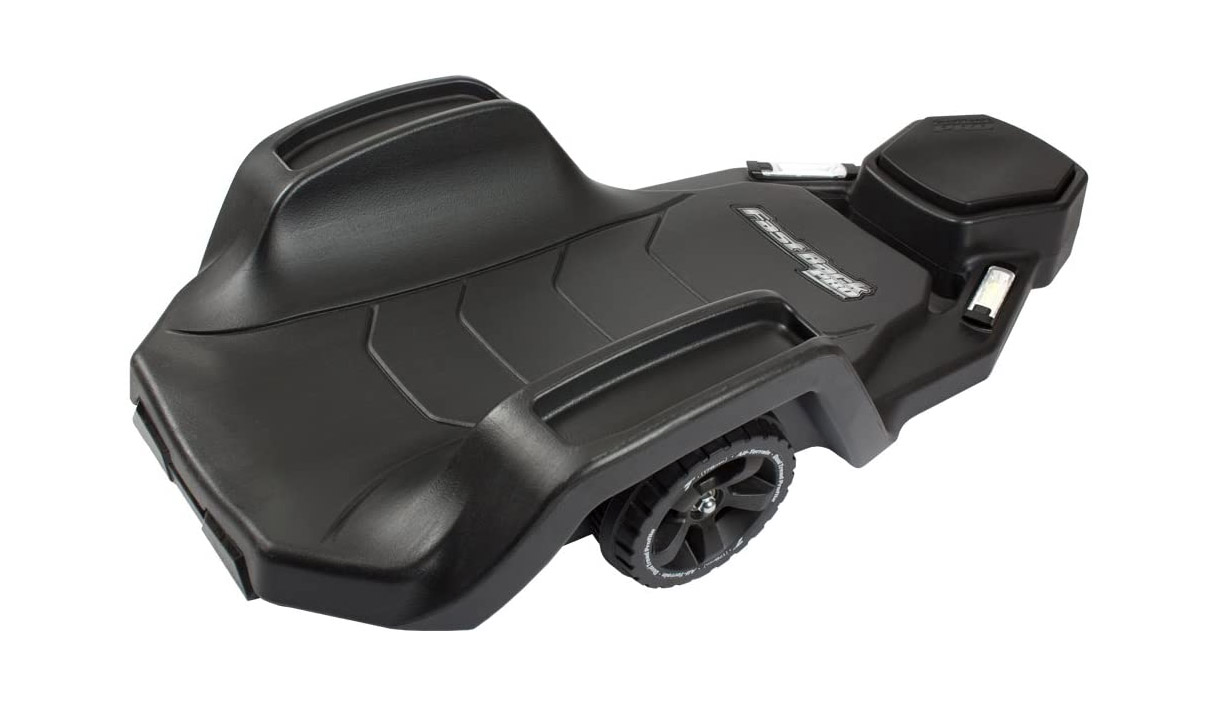 Instead of the traditional all swivel casters that we recognize from our grandparents' creepers (and on those annoying shopping carts), the Creepex FastBack has an ultra stable three wheel configuration with the pivot point at the center of the creeper. It's one of those elegant solutions that should have been thought of decades ago! Here's why. This positioning of the pivot point gives the user incredible control and maneuverability. Maneuverability means less effort and more agility, giving you way more torque and power when tightening stuff down there.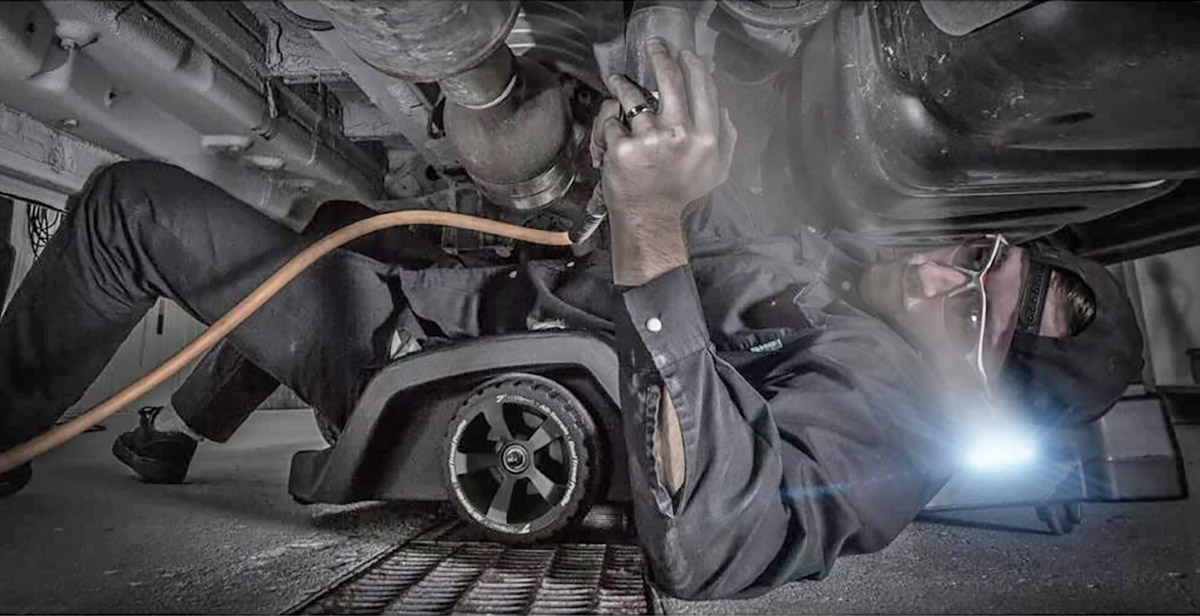 Instead of flimsy wheels, the mad scientists at Creepex spent years developing heavy duty, seven inch, dual tread, all terrain wheels that can literally roll over anything that might be found on your garage floor. Cords, tools, gravel: no biggie for the Creepex FastBack.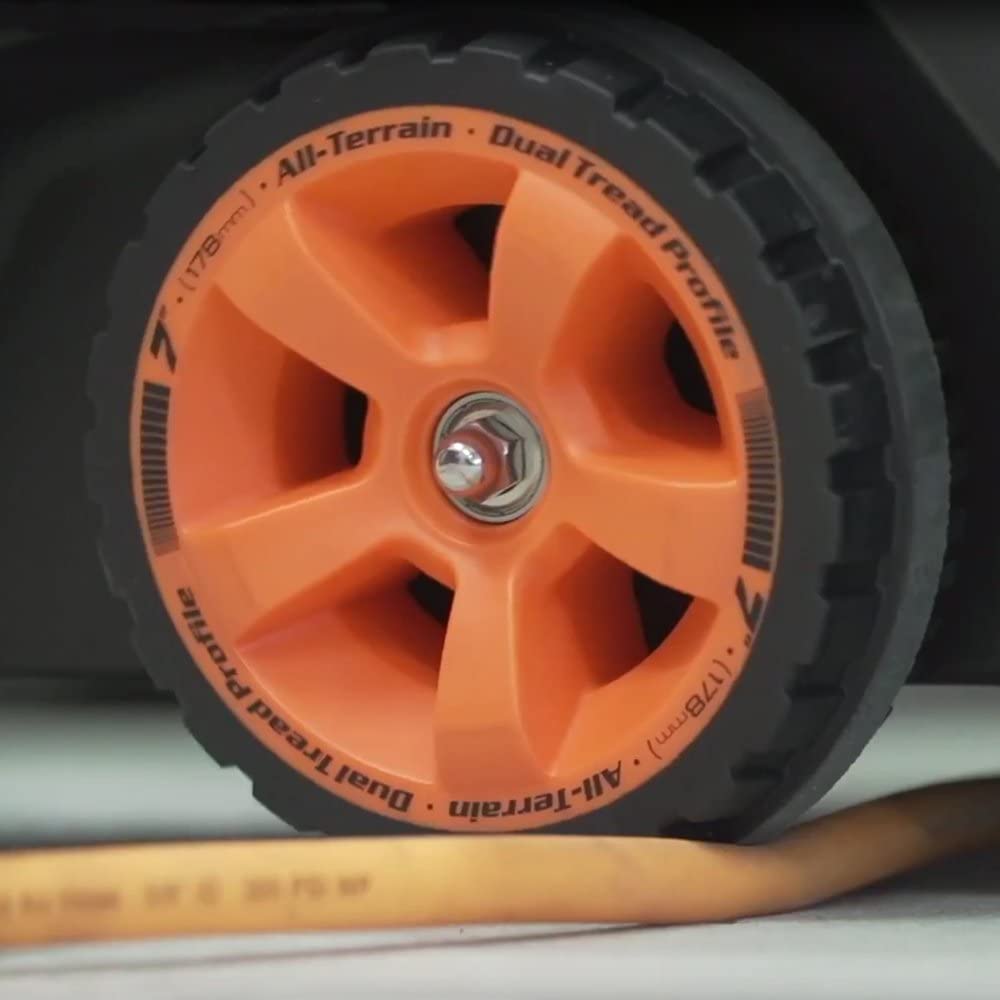 The ultimate creeper spins on a dime but still holds up to 500 pounds with ease, and it only weighs 17 pounds! It has a soft polyurethane head rest for ultimate comfort, in addition to two tool trays (so no more holding those tiny screws in your mouth, people!).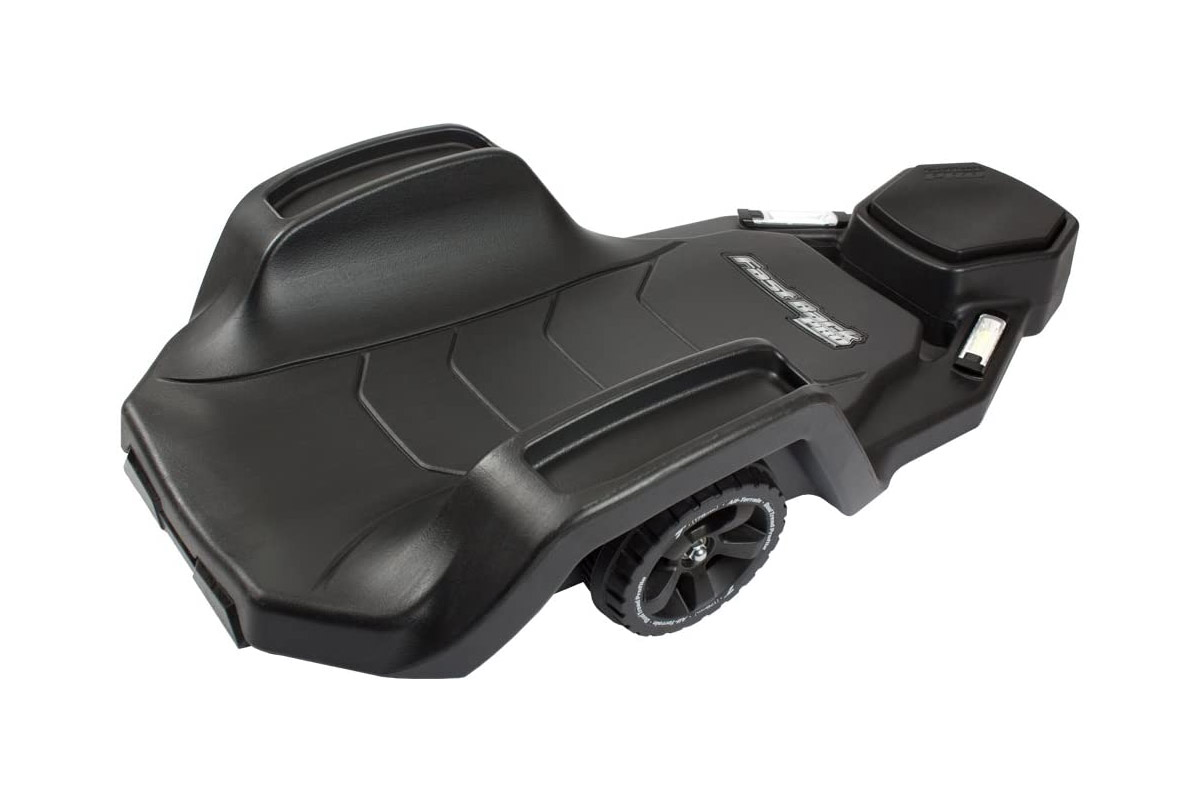 The FastBack creeper also features two position off road ground clearance, meaning you can adjust the creeper's height depending on the vehicle.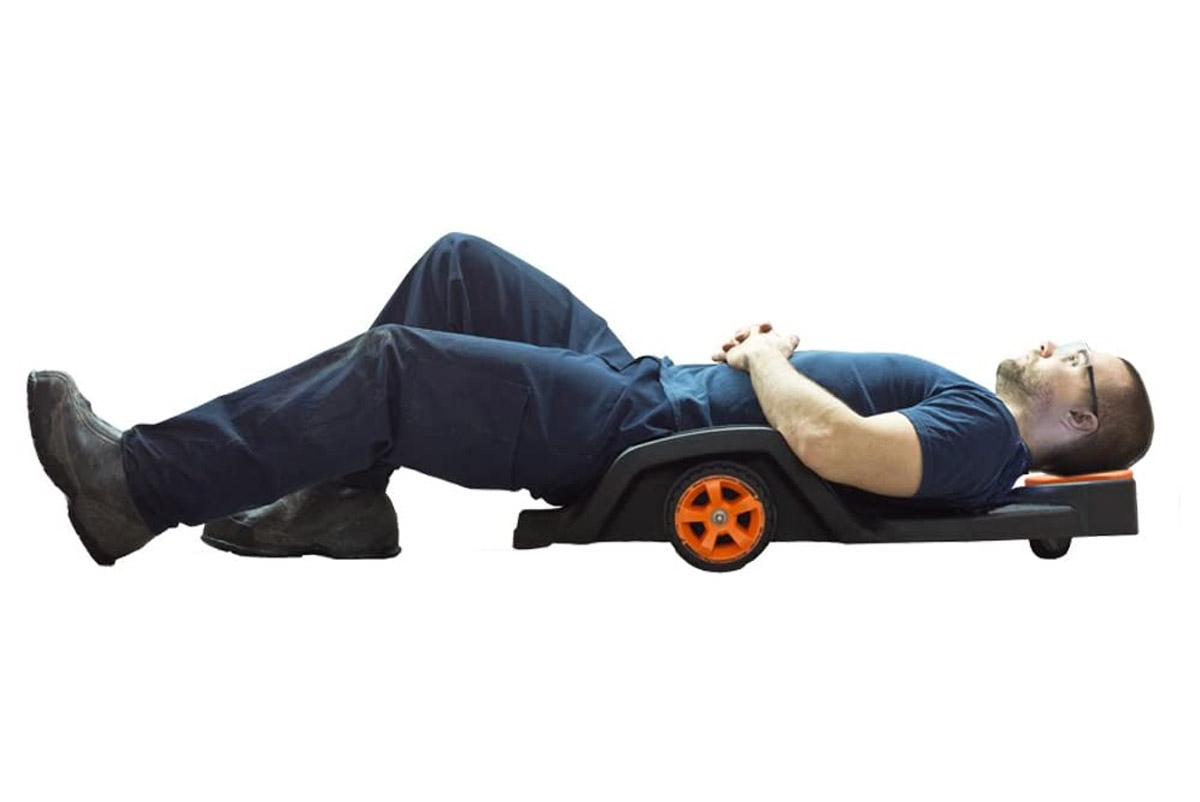 If you want to take things a step further, Creepex also sells the FastBack PRO. This even fancier version of the FastBack comes with everything listed above, in addition to two ultra bright, battery powered LED lights (250 Lumen each) and a magnetic part holder.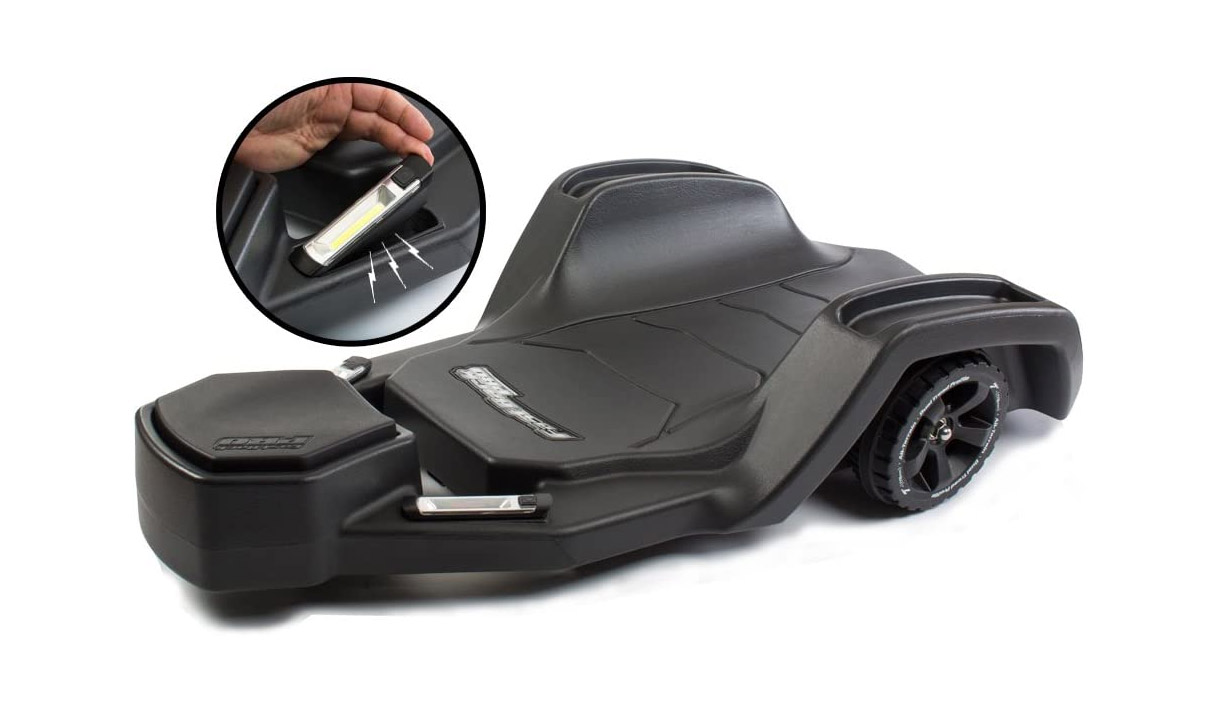 The LED lights on the ultimate mechanic's creeper can be removed from the creeper and placed in whatever area you need the most light, although they're almost bright enough to illuminate the entire undercarriage.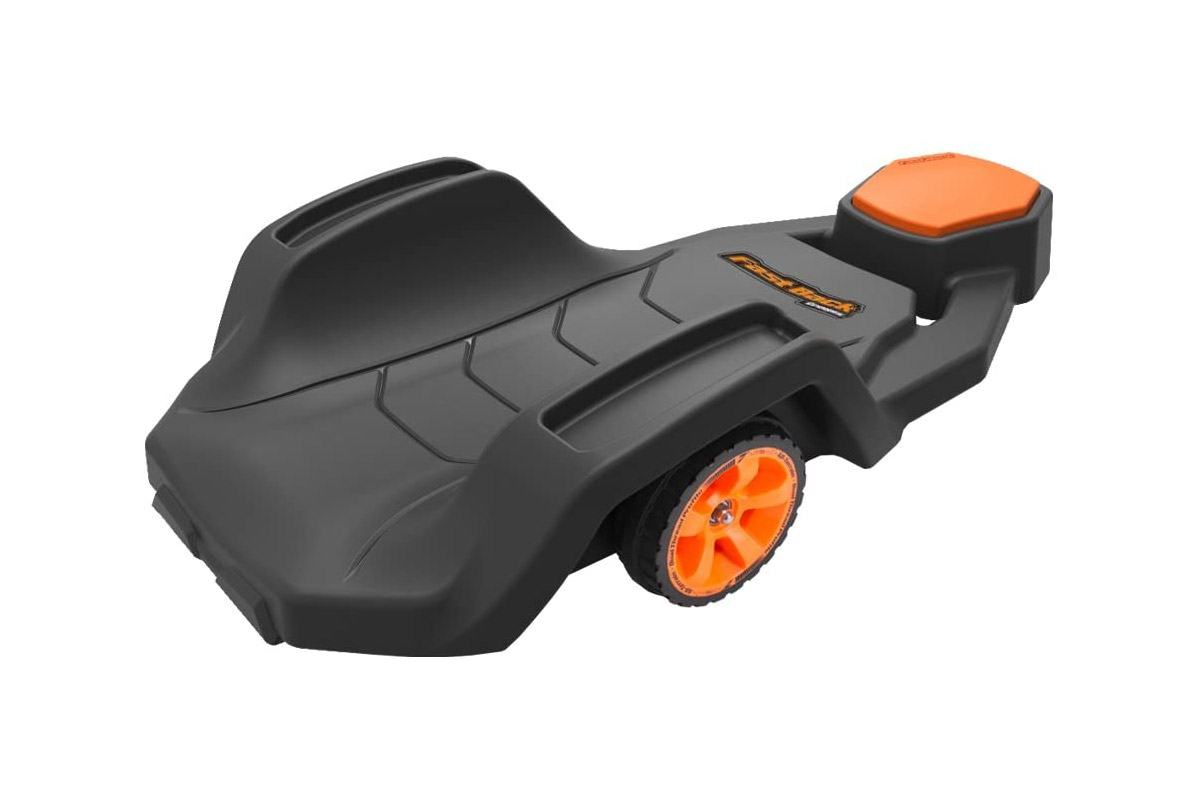 My favorite feature is the aforementioned magnetic part holder. This ingenious addition looks like a bowl that is attached laterally to those heavy duty wheels I mentioned earlier. This bowl provides extra storage for your nuts and bolts via a magnet, basically making it look like you're on an actual magic creeper.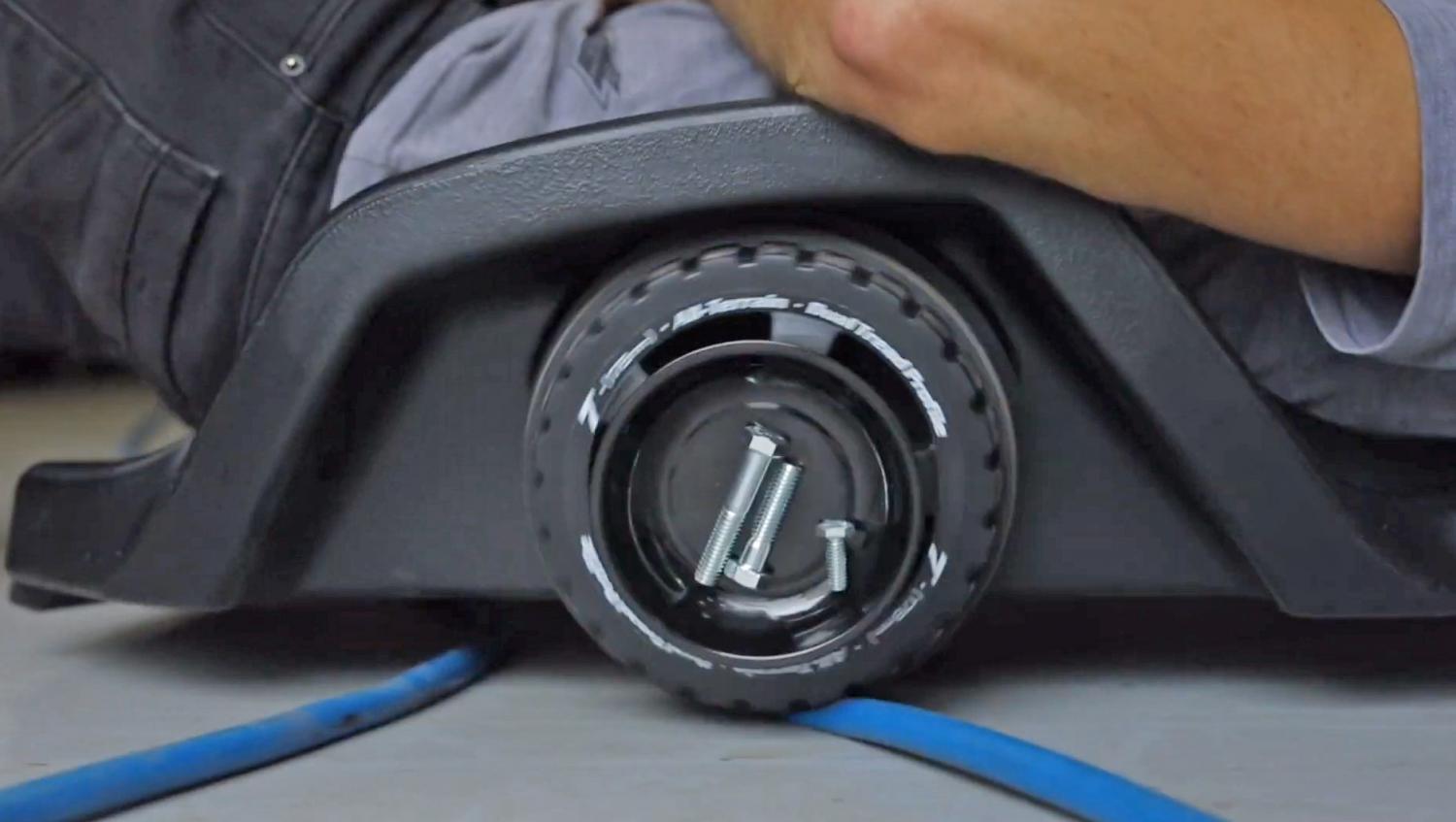 The Pro version of this ultimate mechanic's creeper includes 2 Powerful LED Work Lights (250 Lumen each)!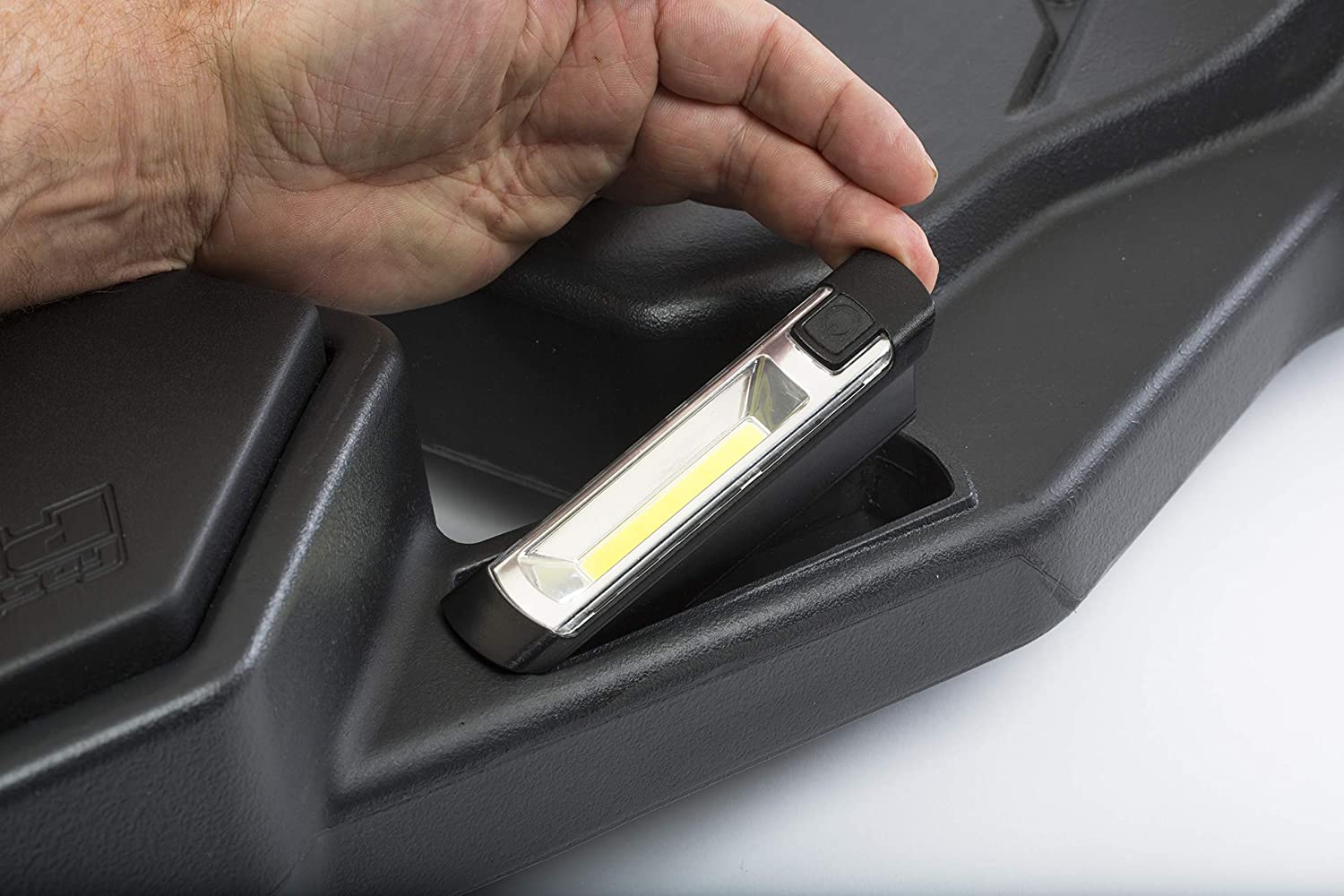 For what it's worth, the magnetic part holder can be installed on the original FastBack too! You can also buy a lockable hanger for your FastBack creeper. Buy it at the same time as your creeper and you can even save a bit of dough! Both versions of the FastBack measure around 41 x 22 x 9.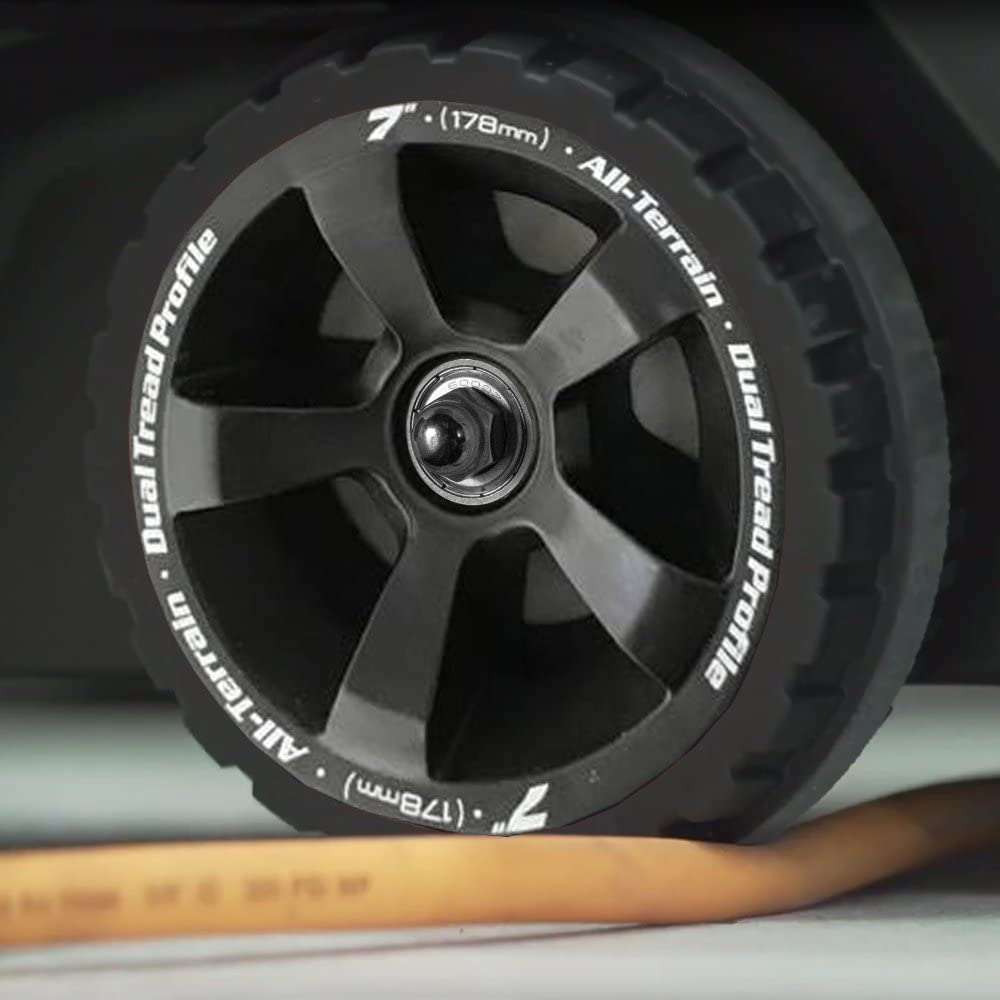 In case you need more convincing, Creepex inventor Erik Sieb once made an appearance on the show Jay Leno's Garage to discuss another brilliant product from Creepex called The Bodyguard, which is essentially a mechanic creeper that has protective steel bars, able to withstand up to 30,000 pounds (or about 10 sedans), ensuring your safety when working under cars.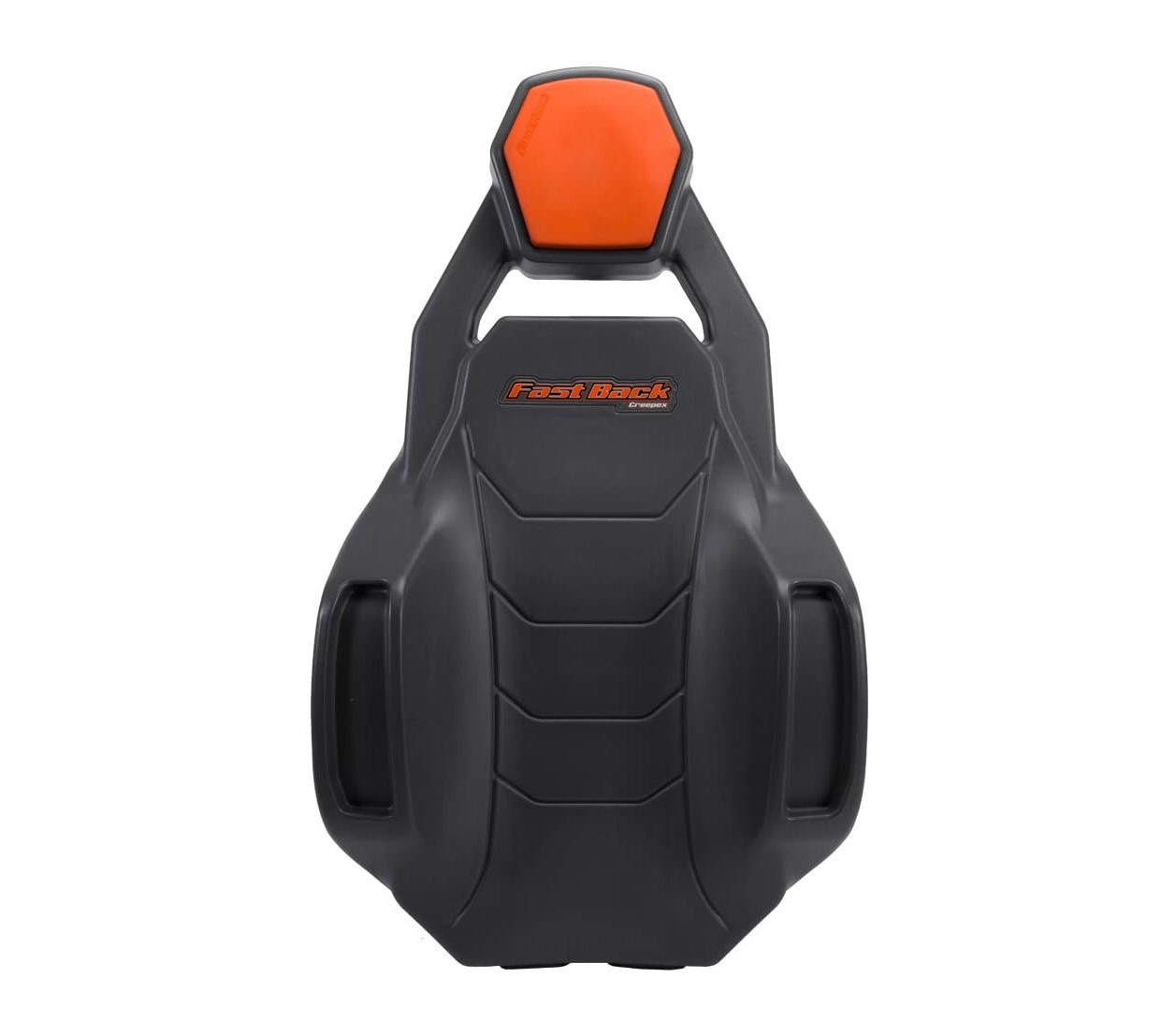 Sure, it's more expensive than your average mechanic creeper, but the Fastback creeper could also save your life (plus who doesn't love a nice comfy headrest?)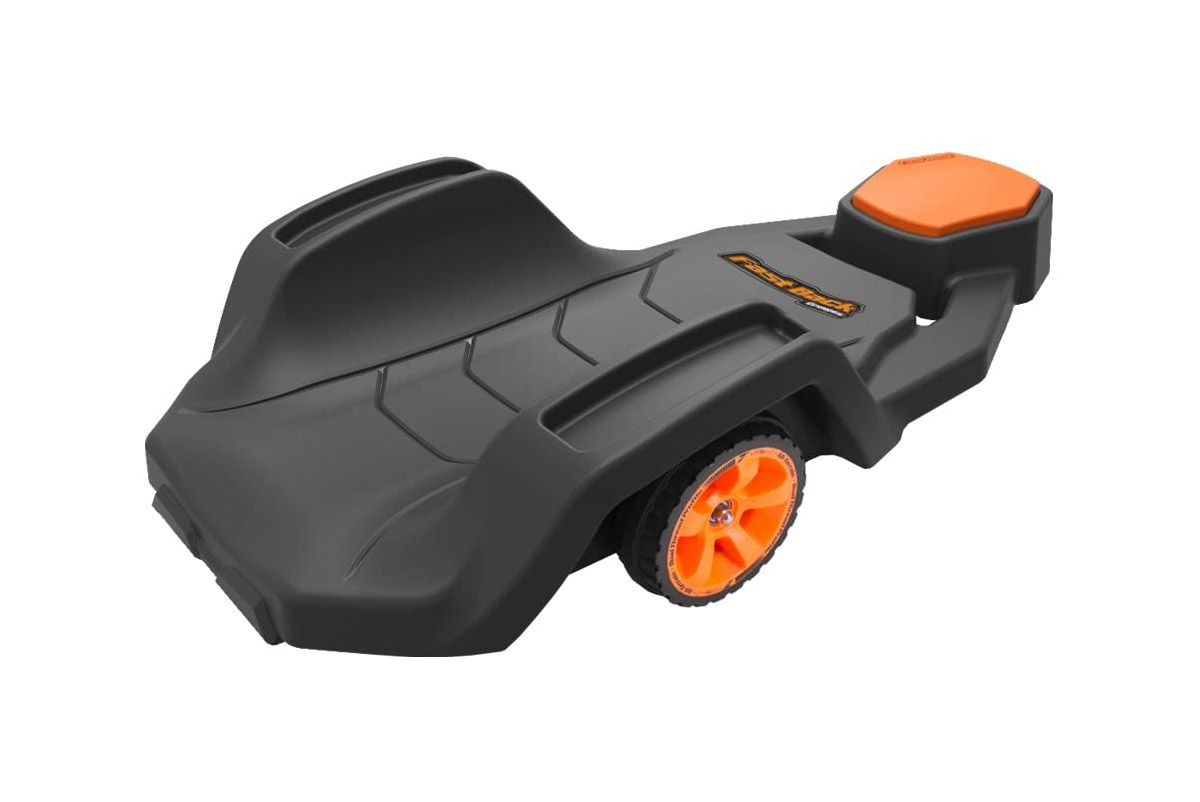 Check out the Ultimate Mechanic's Creeper in action via the video below.
Subscribe To Our YouTube Channel