Corgi Butt Coin Purse and Wallet
By Ryan on 03/14/2018 10:13 AM (Updated: 03/15/2018 3:36 PM)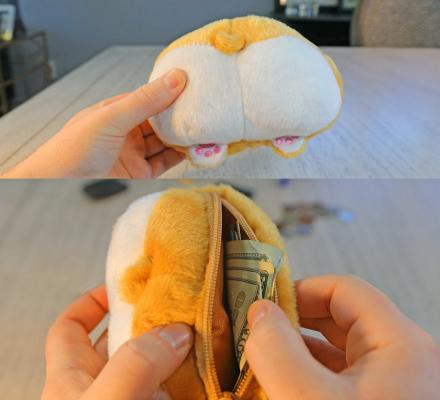 There's just something about Corgis. Is it their face? Is it their butt? I'd say a little bit of both. They just look so cute and funny from every angle, but especially from the rear-end, and especially when they get excited and wiggle that giant fluffy booty back and forth. If you want to show the world just how much you love corgi butts, you may want to invest in one of these Corgi Butt Coin Purses.

Versions: Wallet | Purse
That's right, it's a little mini Corgi butt that has a pocket to hold your belongings while out on the town. Your real dog can't do that. It gives a whole new meaning to the term, "shake your money maker".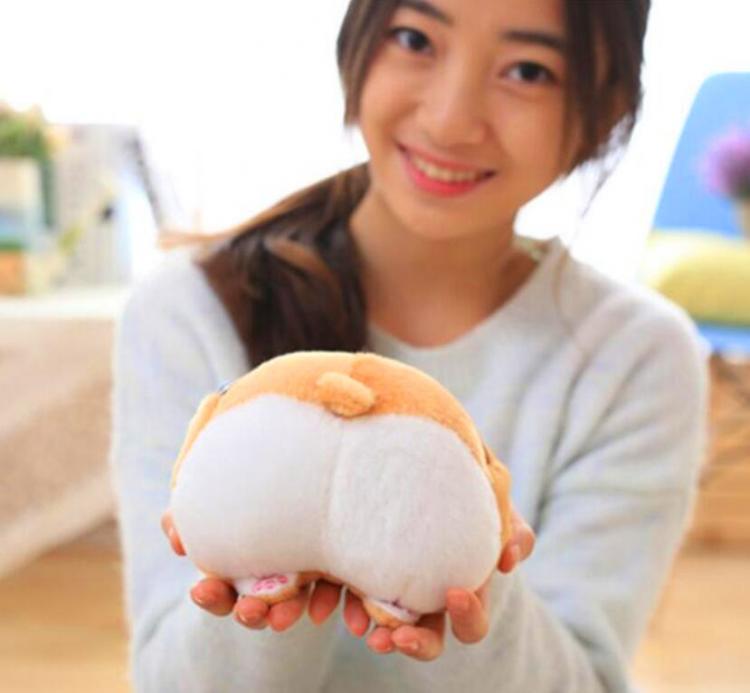 Admit it, you can see yourself in some retail line, whipping this Corgi butt purse out at the register and paying as everyone looks on and admires your for owning the cutest and funnest coin purse there is. I hear ya. Sometimes you just have to whip out the butt and do your thing. Like I always say, there's no shame in the Corgi butt game.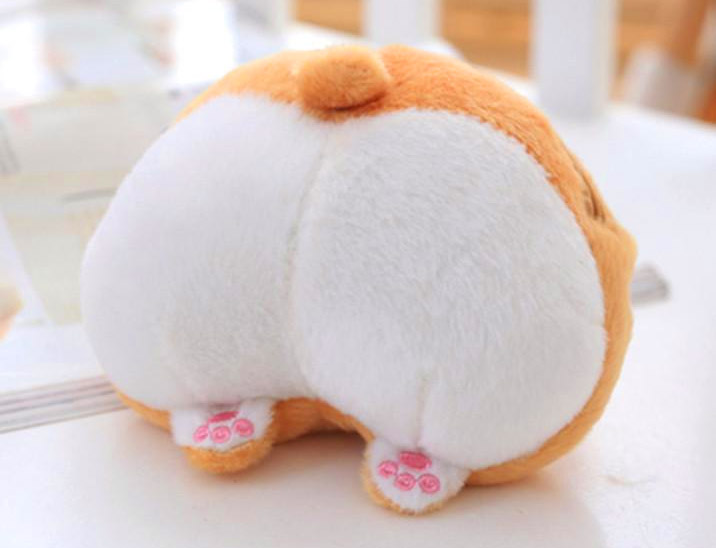 The Corgi butt coin purse will hold your phone, cards, cash, keys and other small items. Even candy if you want. This amusing coin purse makes a hilarious gift for any Corgi lover. Just be aware that if you buy one for someone else, you'll want to keep it for yourself because it is so cute.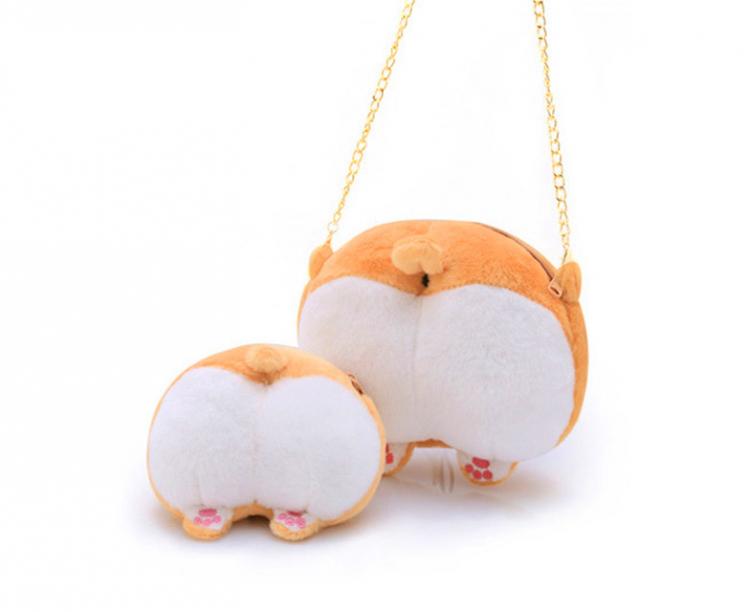 The Corgi butt purse is orange and white in color, is fully padded like a real dog would be, has a one zipper pocket to store your belongings, and it comes in two different versions. One version is a smaller wallet/coin purse, and the other is a larger shoulder purse which comes with a long chain strap so you can wrap it around your shoulder for easy carrying.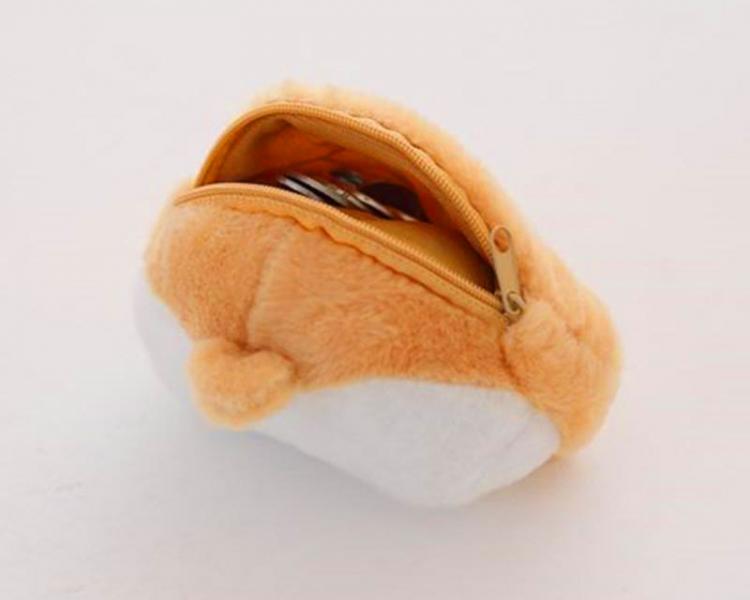 The corgi butt purse is made from short plush, with the filling being 50% natural silk and 50% polyester fibers, and it measures 6.3 inches long x 5.1 inches high x 1.9 inches wide.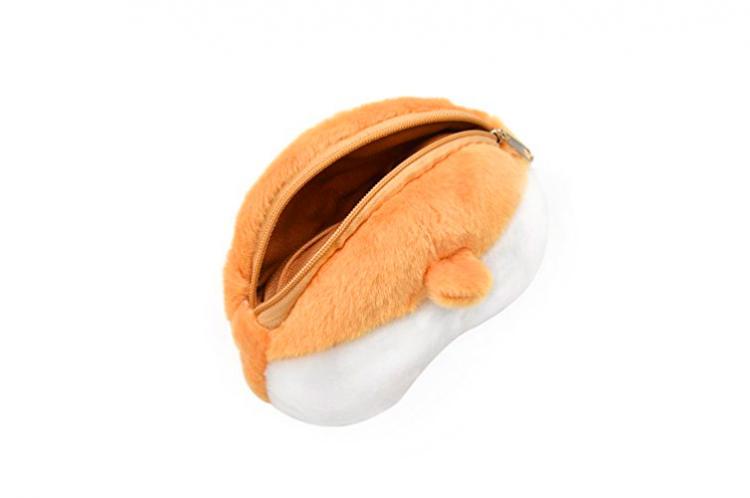 Check out the corgi butt coin purse in action via the video below.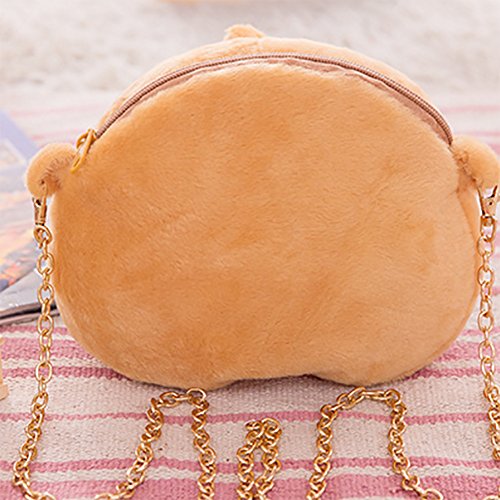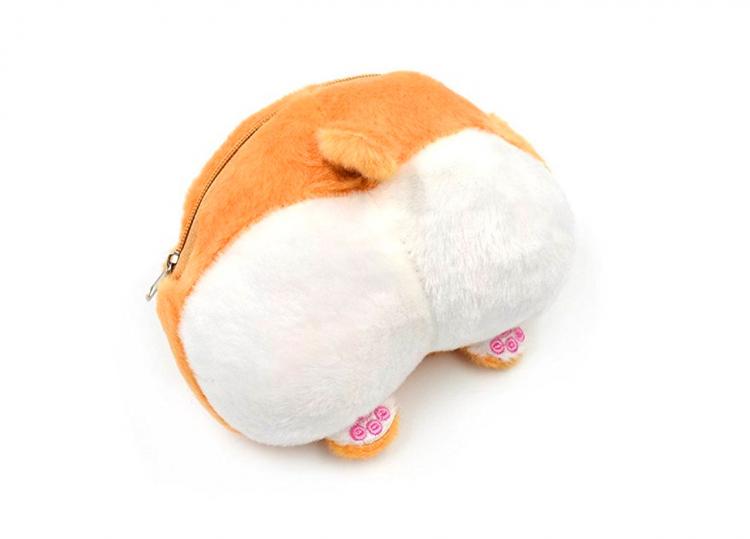 Subscribe To Our YouTube Channel