Someone Invented a Leather Coin Purse That Doubles as a Self-Defense Weapon
Date Published: 12/02/2021 9:38 AM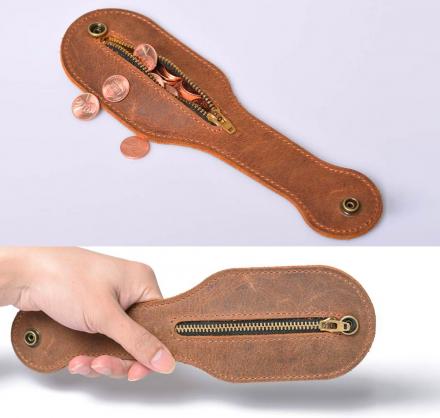 I think at this point we can all agree that any coin under a quarter serves no real purpose in this world, that is until now! With this unique leather coin purse you can turn your coins into a weapon to smash would-be thieves and assualters. It's the perfect item to keep you in your purse, bag, or looped around your belt for when you may (on the off chance) need some coinage, or you need to defend yourself against an attacker.

Colors: Brown | Dark Brown
I await these news headlines in the near future:

"Thief Attacked and Killed By Money He Was Trying To Steal"
"Murder By Coin Purse"
"Thief Headquarters Taken Down With Quarters To The Head"
"Attacker With No Sense Beaten Senseless With 84 Cents"
"Attacker Receives Wrong Coin Purse To Face"
"Man Beaten To Death By 4 U.S. Presidents"
"Poor Man Dies Beating Attacker With Empty Sleeve Of Leather"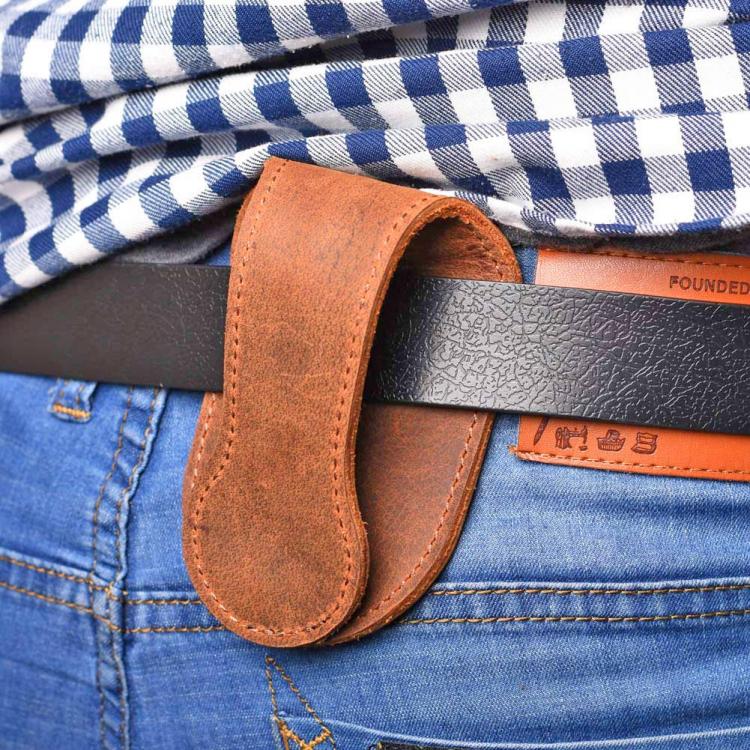 The coin purse self-defense weapon has a zipper that opens up where you can store all of your excess coins, you can then close the zipper, and snap the handle of the device closed around your belt or inside a purse or bag. In an emergency, just unsap the coin purse, hold onto the handle, and swing and smash anything that needs smashing.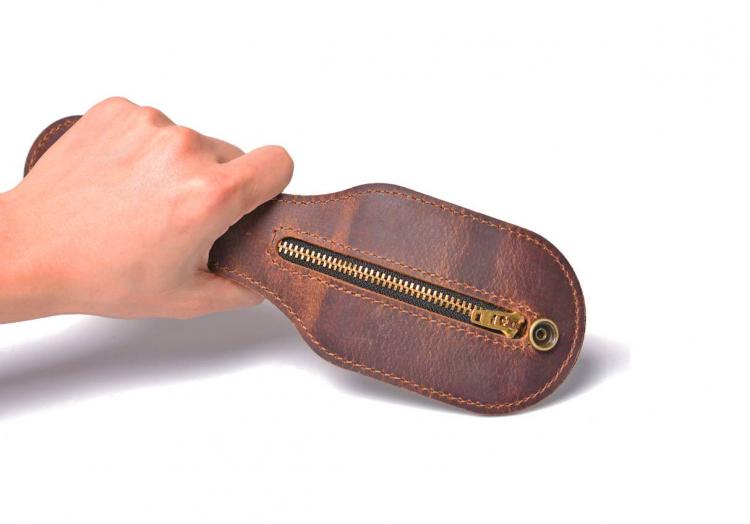 The coin purse weapon uses the weight of the coins on one end of the device to create extreme momentum and power to hit and impair any would-be attackers, thieves, rapists, etc... In extreme situations, the coin purse will give you at least something to defend yourself with.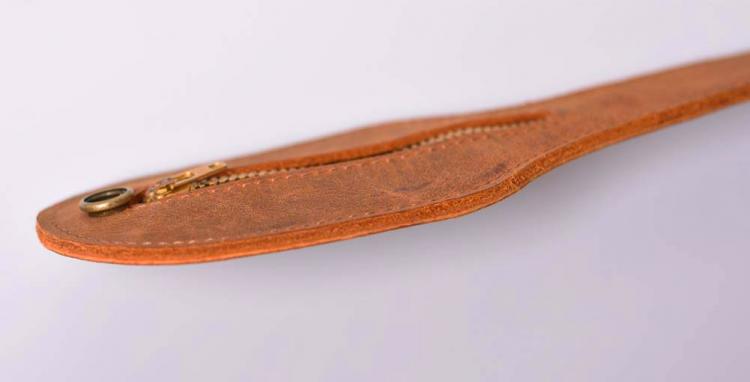 The self-defense coin purse is made from thick leather that comes in either brown or dark brown colors to choose from, uses thick-line sewing with one-needle and one-line hand-stitching, it's wear-resistant, extremely durable, and feels very high-quality to the touch.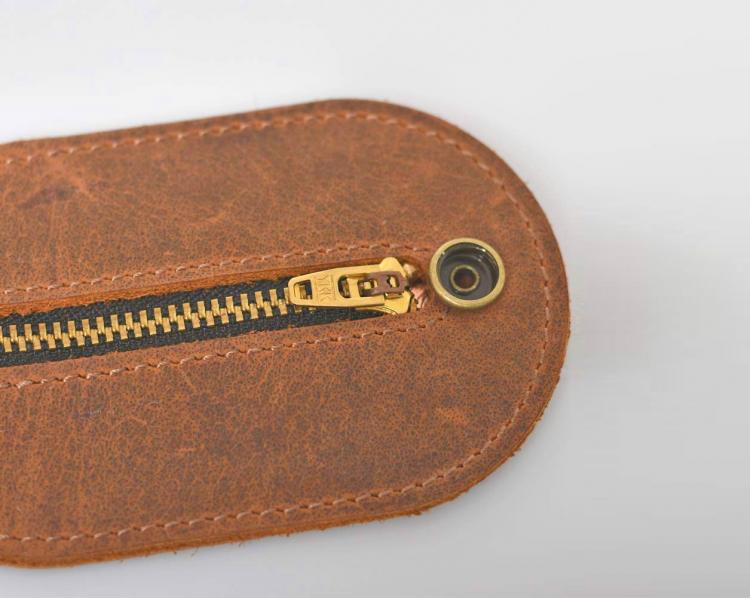 The coin purse self-defense weapon is perfect for outdoor sports enthusiasts, every-day-carry aficionados, or really anyone looking to carry some extra coinage around while also being able to protect themselves form an attacker. The coin purse measures 10 inches long x 3 inches wide.