These Chip and Cheeto Grabber Finger Chopsticks Keep Your Fingers Clean While Working or Gaming
By Ryan on 01/24/2023 3:52 PM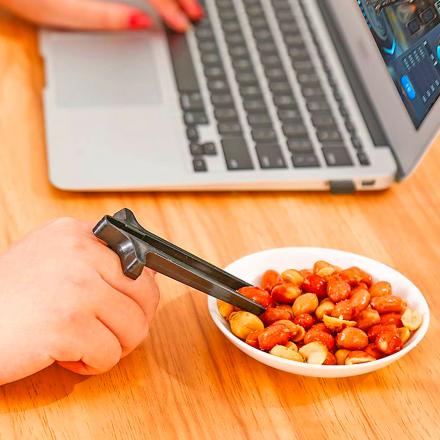 You've seen the mini hand chip grabber, as well as the messy food tongs that we've featured in the past, but now there's an even easier way to grab your favorite snack while you work or play games on the computer! These Chip Grabber tongs are a revolutionary device that allows you to enjoy your favorite snacks without dirtying your hands.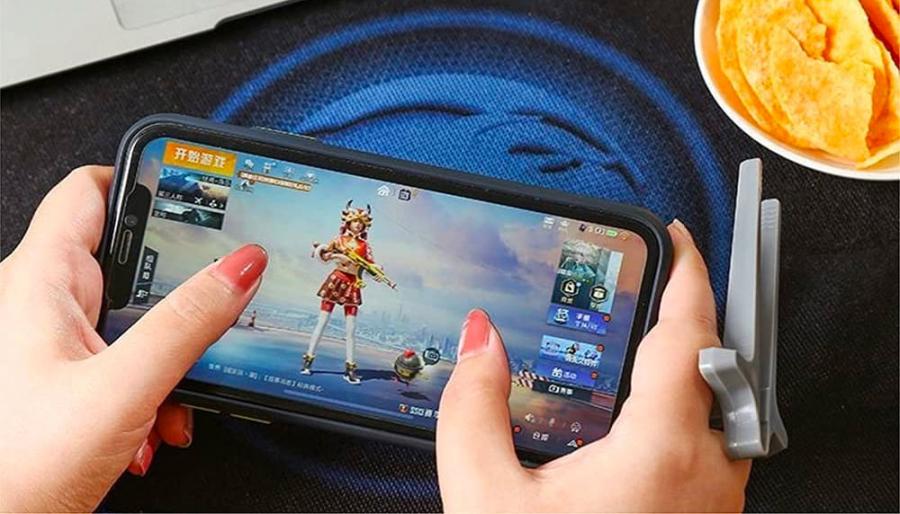 Whether you're using your computer, mobile phone, or at work, the Chip Grabber is the perfect solution for keeping your hands clean while enjoying your snacks.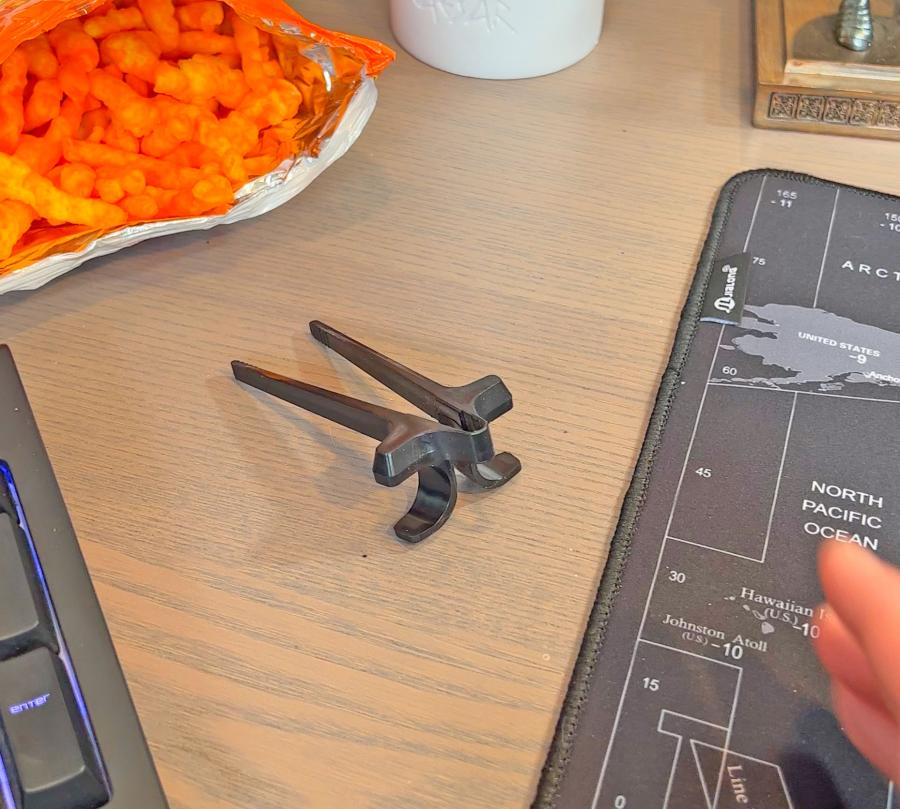 One of the key features of the Chip Grabber is its ability to provide a high sensitivity experience while you play games. Its finger chopstick design allows you to keep your screen and mouse free of oil or powder, providing a better gaming experience and making it easier for you to win the game.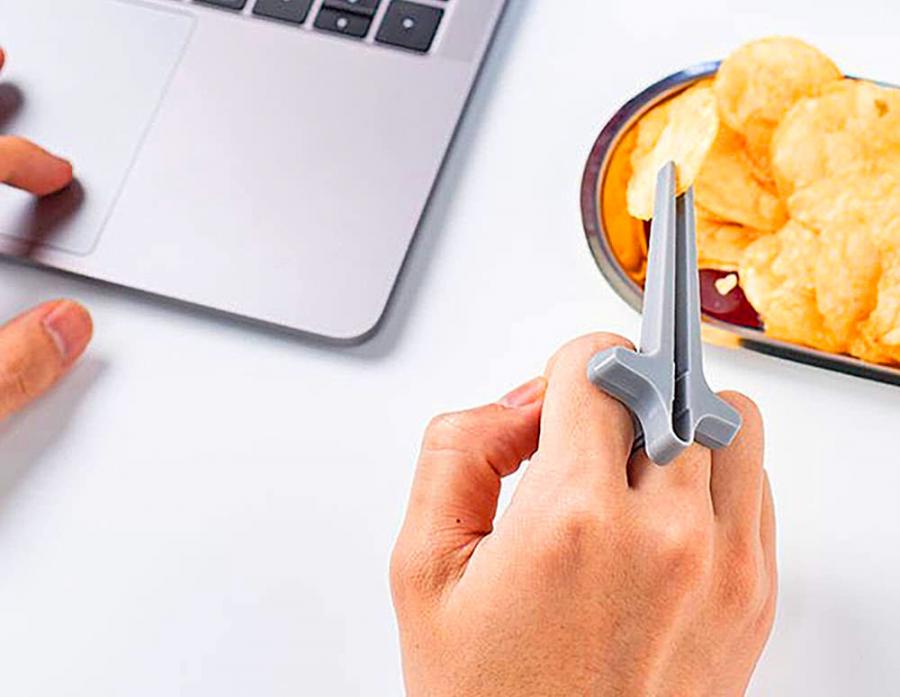 The Chip Grabber finger tongs are made of food grade ABS plastic, ensuring safety and environmental protection. It is also easy to clean and can be reused, making it a convenient and practical solution for your snacking needs.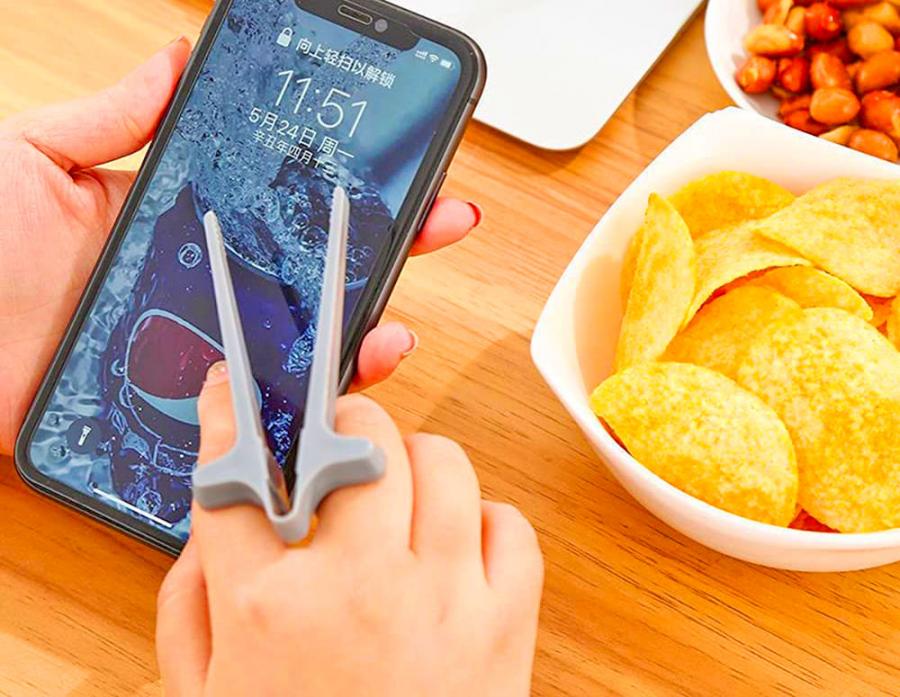 Using the Chip Grabber is easy, simply insert your index finger and middle finger into the round hole and place the game chopsticks above your fingers. This allows you to easily control the chopsticks and hold your food without dirtying your hands.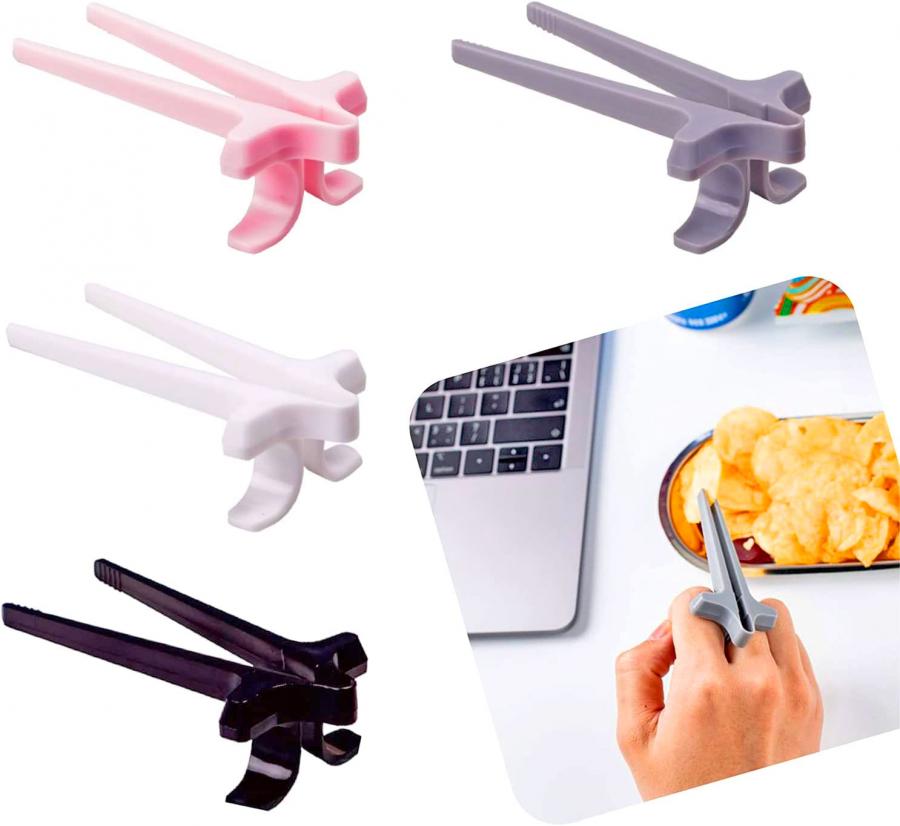 This interestingly designed finger tong is a magical gadget that allows you to easily eat snacks when playing computer or mobile games without worrying about getting your fingers dirty. The Chip Grabber comes in black, grey, white, or pink colors to choose from, so you can pick the one that best suits your style.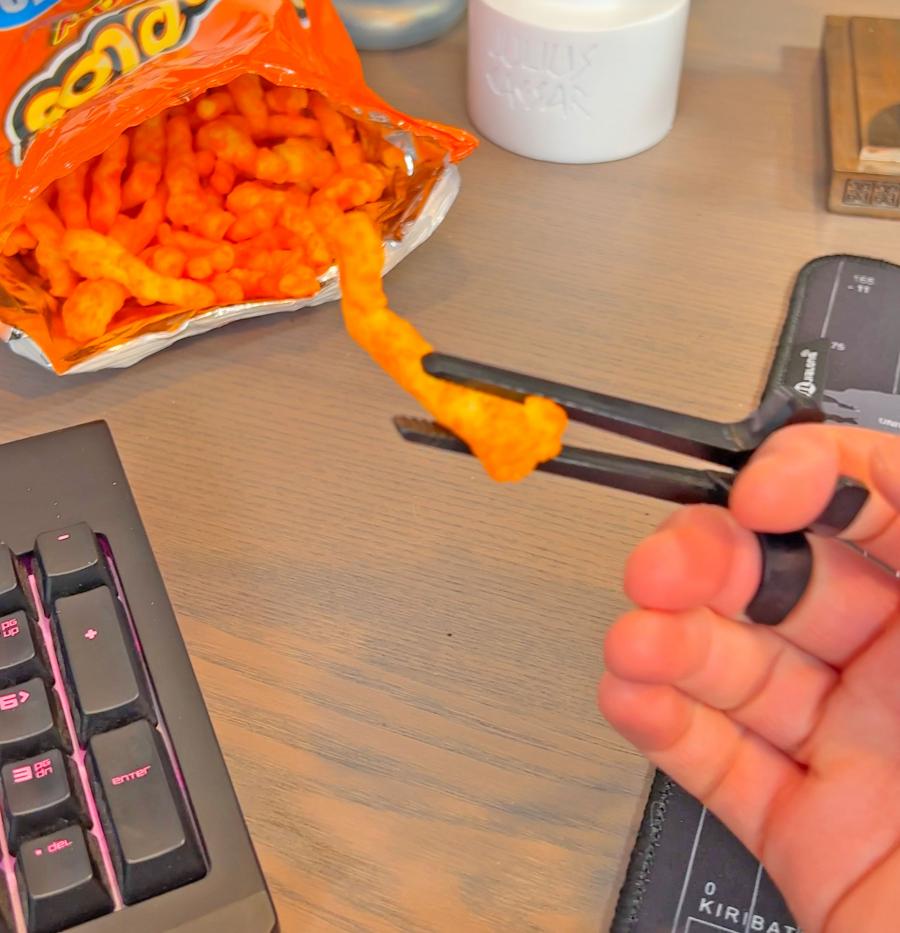 The chip and cheeto grabber finger tongs measure around 4 inches long x 1.77 inches wide, and are super lightweight! This way you hardly even know that they're on your fingers! The unique chip grabber finger tongs are a must-have for anyone who enjoys eating snacks while using their computer or mobile phone. Its high sensitivity, safe material, easy to use, and magical gadget design make it the perfect solution for keeping your hands clean while enjoying your favorite snacks.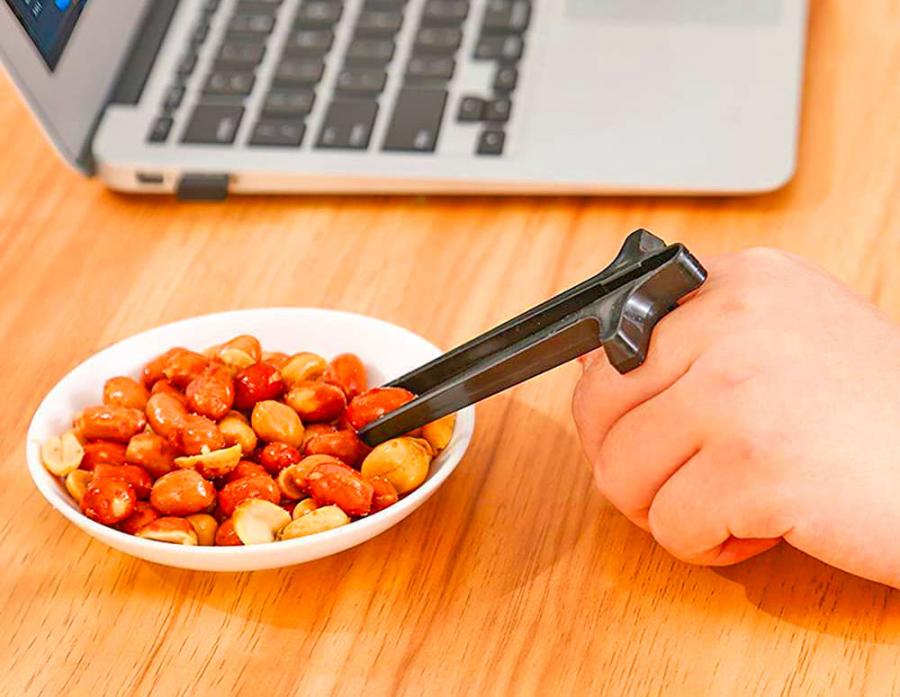 You can snag the chip grabber finger chopsticks from Amazon for around $10 bucks!