Trongs: Mini Finger Tongs Keep Your Hands Clean While Eating Messy Foods
By Ryan on 03/16/2021 3:56 PM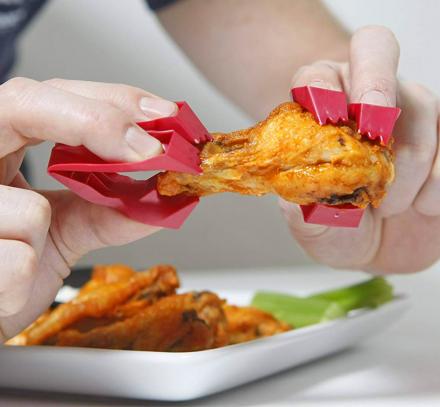 Whenever I (or really anyone I assume) eat wings, my fingers and hands look like I've been stirring a tub of sauce elbow deep for an hour straight. As a neat-freak eater, I don't like eating foods that make my hands or face messy, which is why I find these little finger tongs so ingenious! They're called Trongs, and they let you eat messy foods without the mess.

Alternatives:
Mini grabber arm | Finger Covers
Trongs are little utensils that you attach to your fingers so that while eating messy foods, like buffalo wings, ribs, sushi, and more your fingers won't get sauce or residue all over them. Muck like the hand-shaped potato chip grabber arm, you can even eat chips and Cheetos while keeping your hands sparkly clean.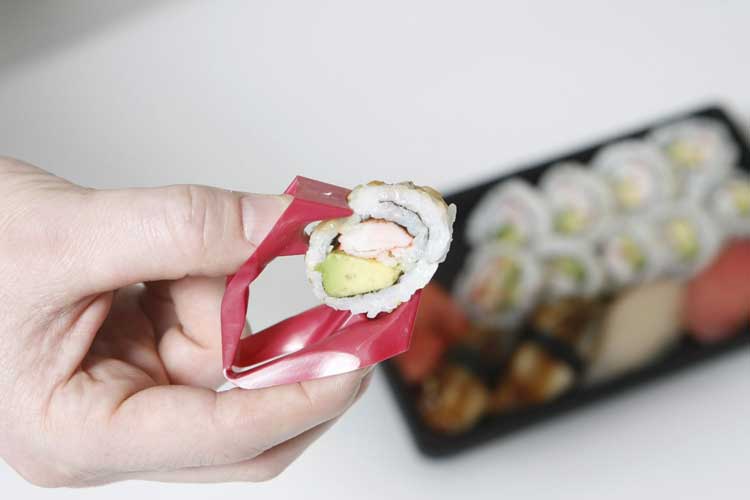 The tongs finger protectors come in a pack of 12 (6 pairs), are great for multi-tasking while eating (as to keep your hands clean for other tasks), or they're perfect for eating messy foods while your newly applied fingernail polish is drying.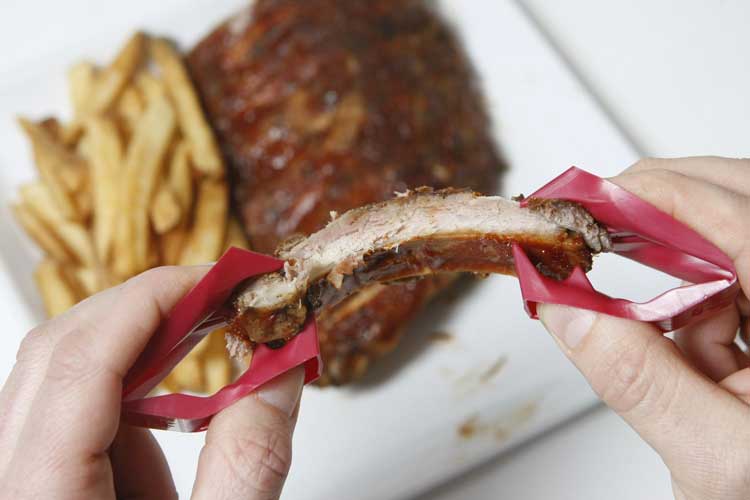 Trongs also help you prepare food like chicken or other meats without contaminating your hands. This way you can go right from putting a breast of chicken in the pan, right to chopping veggies without having to wash your hands.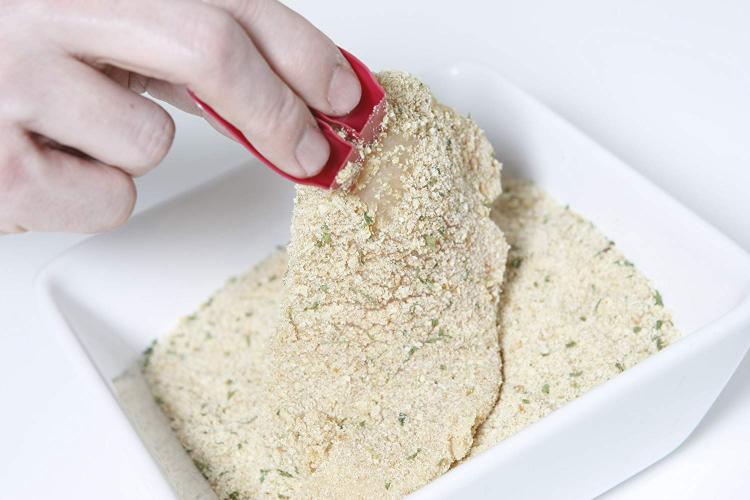 Trong mini finger tongs are made from food-safe polypropylene, are dishwasher safe and completely reusable, are super easy to use and sit up like a tripod when not being used. Plus the mini finger tongs can fit any size hands from super small hands to super thick and sausage-finger hands.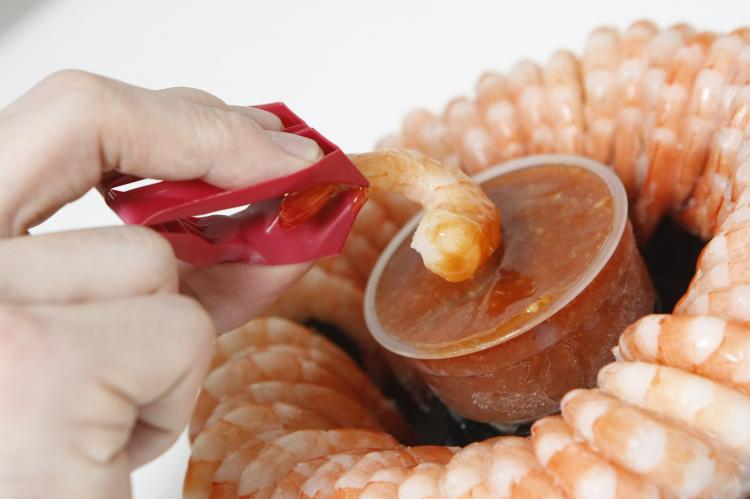 Check out Trongs, the mini finger tongs that keep your hands clean while eating messy foods in action via the video below.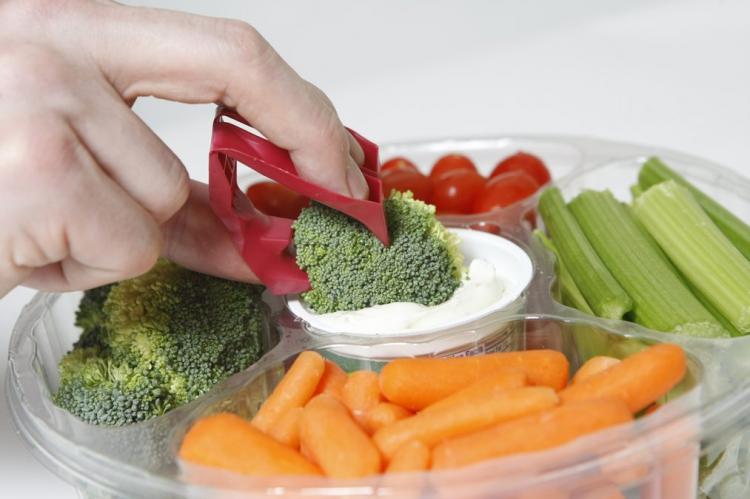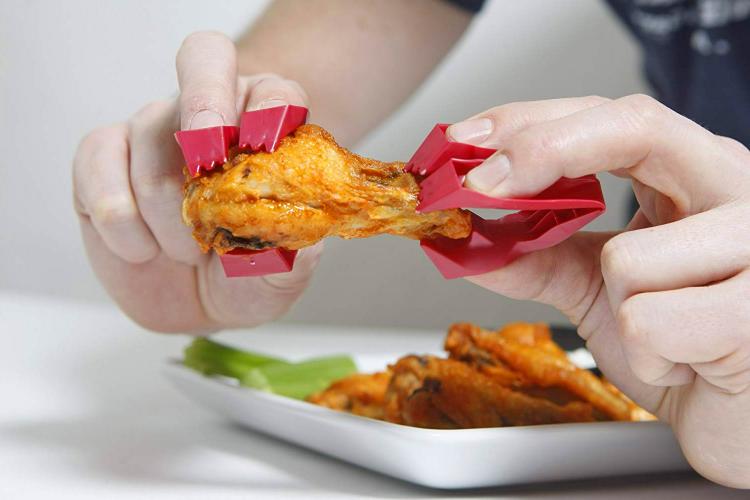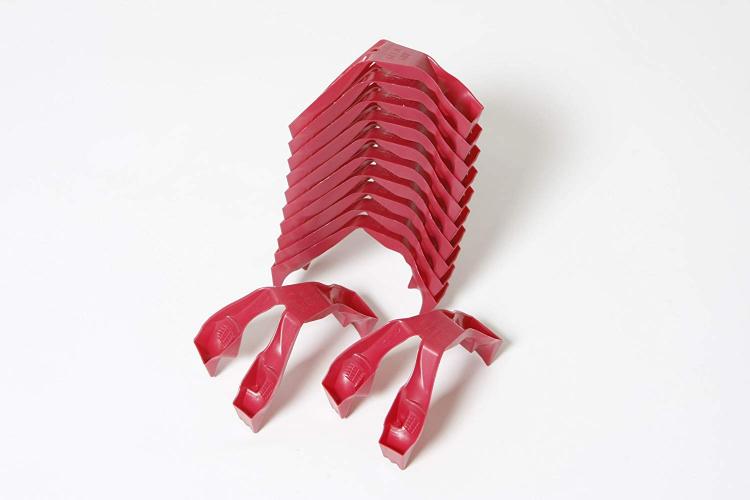 Subscribe To Our YouTube Channel