These Cheeseburger Shoes Turn You Into a Walking Big Mac
By Ryan on 11/20/2020 9:57 AM (Updated: 11/17/2022 11:27 AM)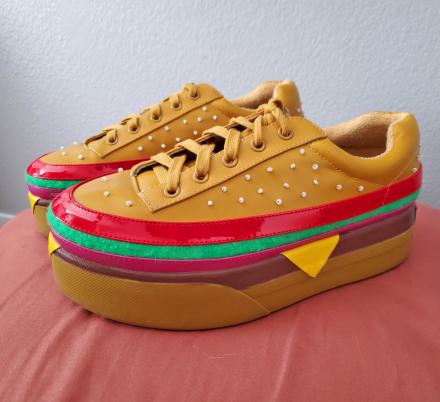 There are those people that don't like cheeseburgers, there are those that do like cheeseburgers, and then there are those that love cheeseburgers enough to get a pair of cheeseburger shoes. Yes, they exist, yes, they're real, and yes I want them! They're called the Extra Cheese Plz Burger Sneakers, and they're sold by DollsKill.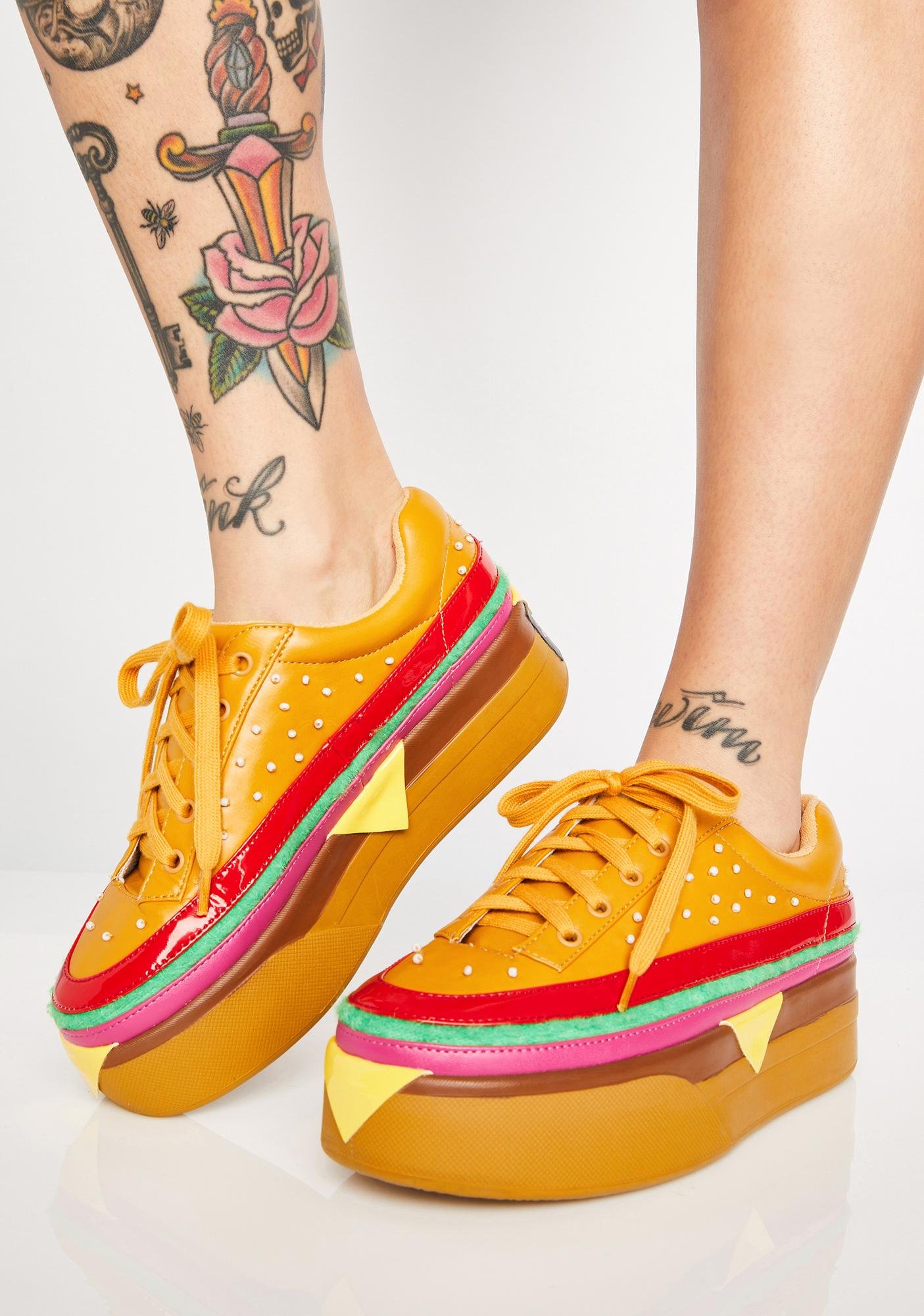 The Cheeseburger shoes are made by the brand Current Mood, which clearly knows that when someone's in the mood for cheeseburgers they're going to want to wear some cheeseburger sneakers!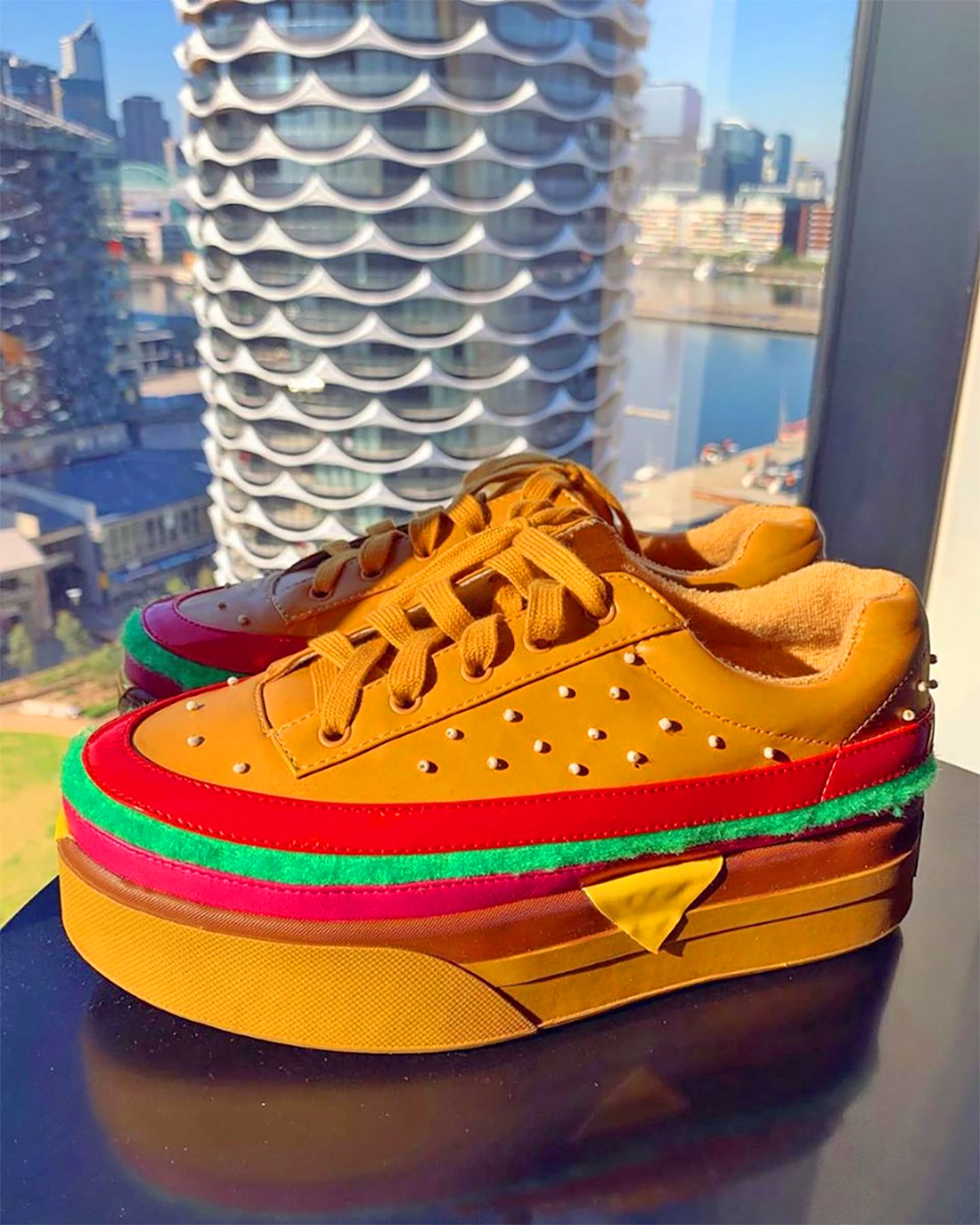 The cheeseburger sneakers are made to look like you're walking on burgers, with an extra thick sole that looks like the bottom of the bun, then layered with meat, cheese tips sticking out of each side of the shoe, and topped with lettuce, tomatoes, and a top bun with sesame seeds.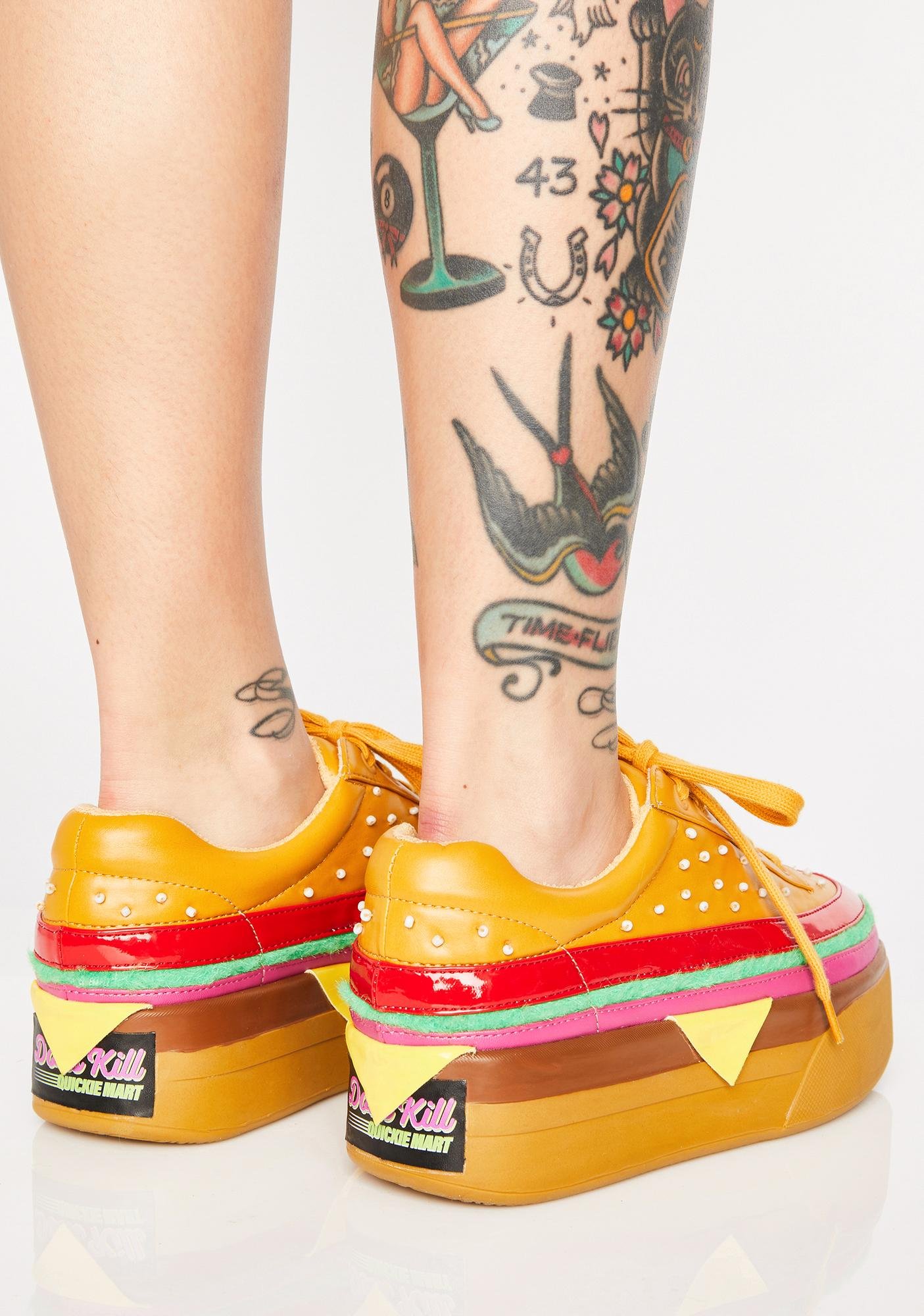 The burger shoes come in sizes ranging from 5-11 are made from "man-made materials", and come with brown laces that match the color of the top bun.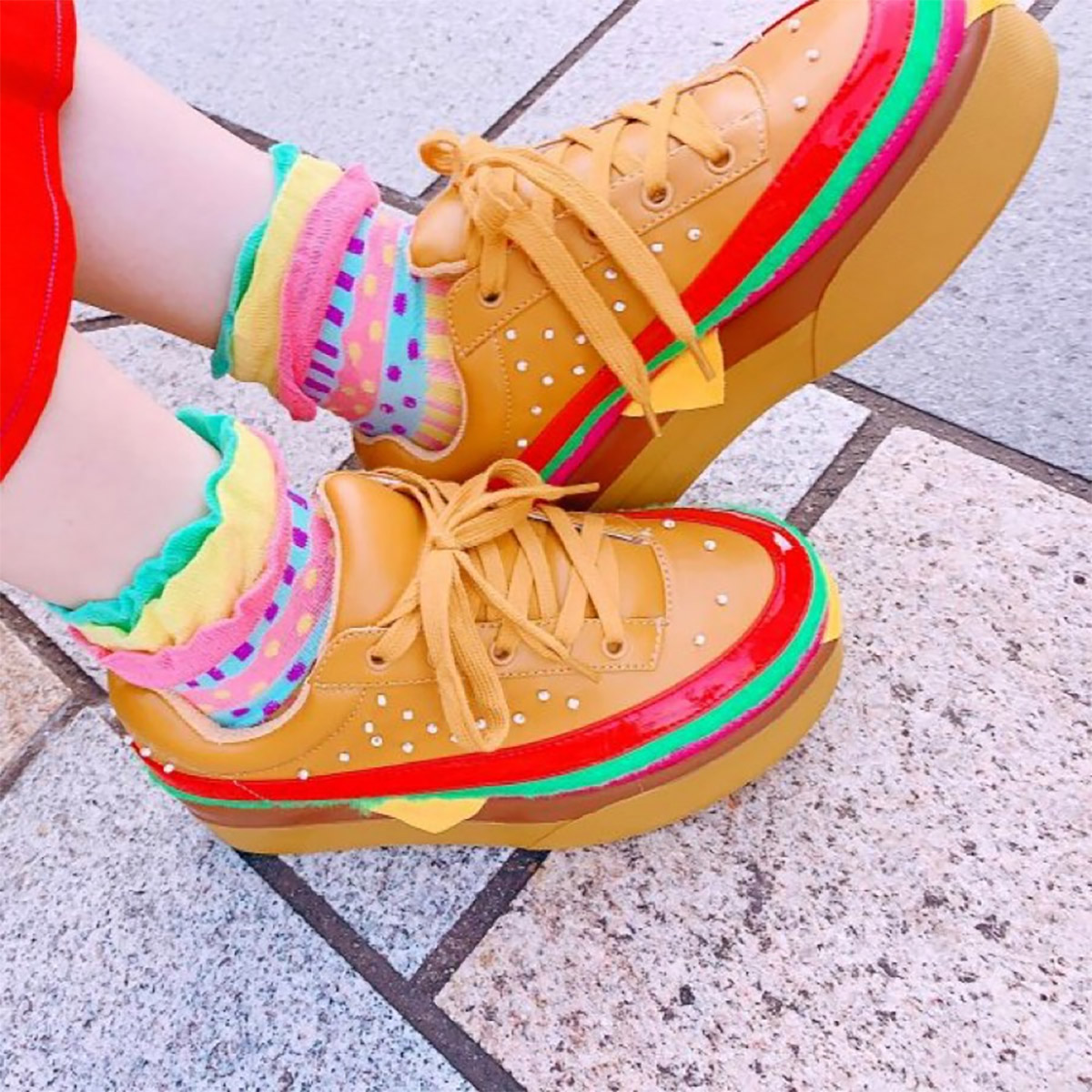 "Current Mood Extra Cheese Plz Burger Sneakers cuz you're grade A babe! Keep it leannnn in these well done burger sneakers that have supa thicc rubber soles, beaded deetz on the tops, N' lace-up closures."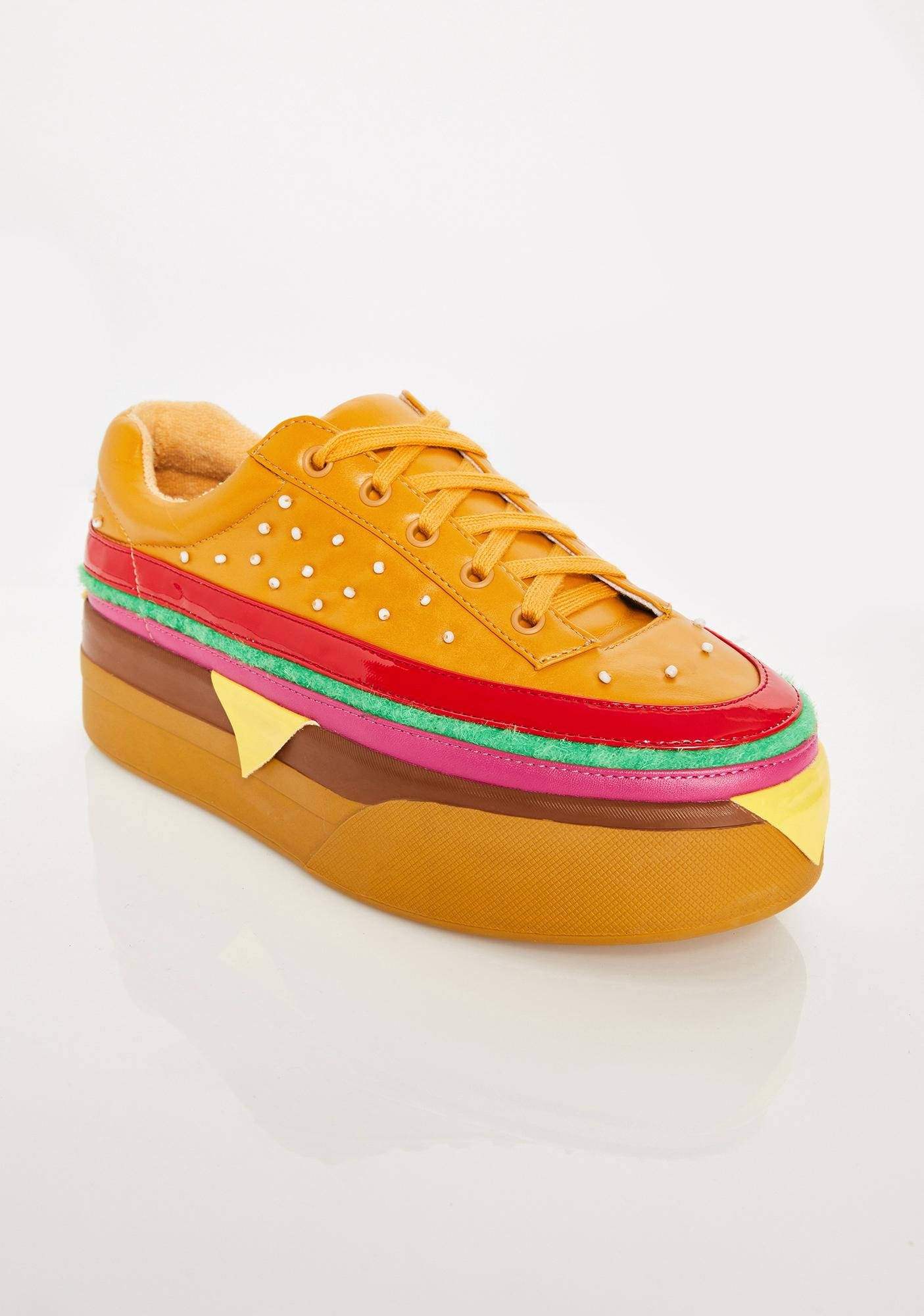 The cheeseburger shoes even feature a 1.5 inch heel and platform, which won't just display your love of cheeseburgers to the world, but they'll also make you a full 1.5 inches taller!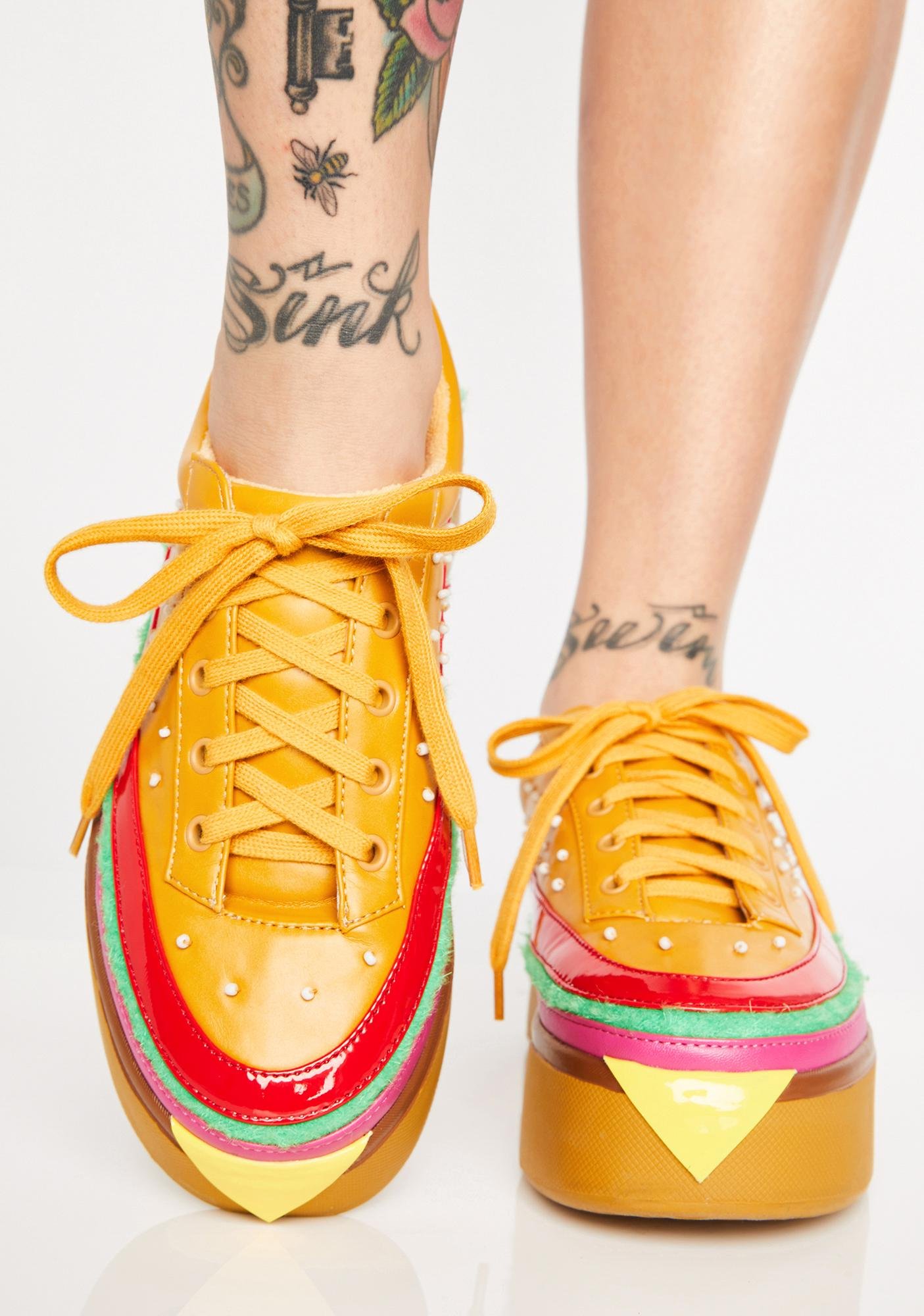 You can snag the cheeseburger shoes from their website for around $100 bucks!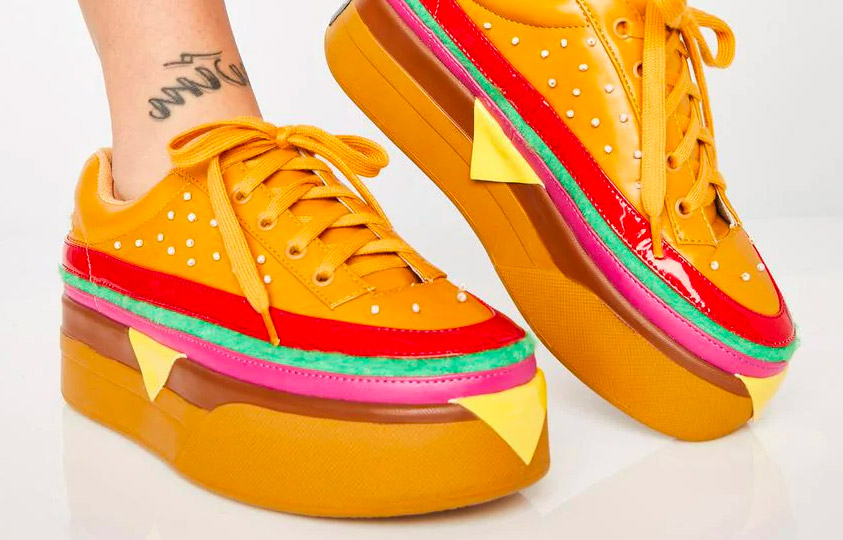 If you still can't get enough cheeseburgers in you life, be sure to not only check out the best gift ideas for Cheeseburger lovers, but also a few of our favorites below.
The Cheeseburger Bed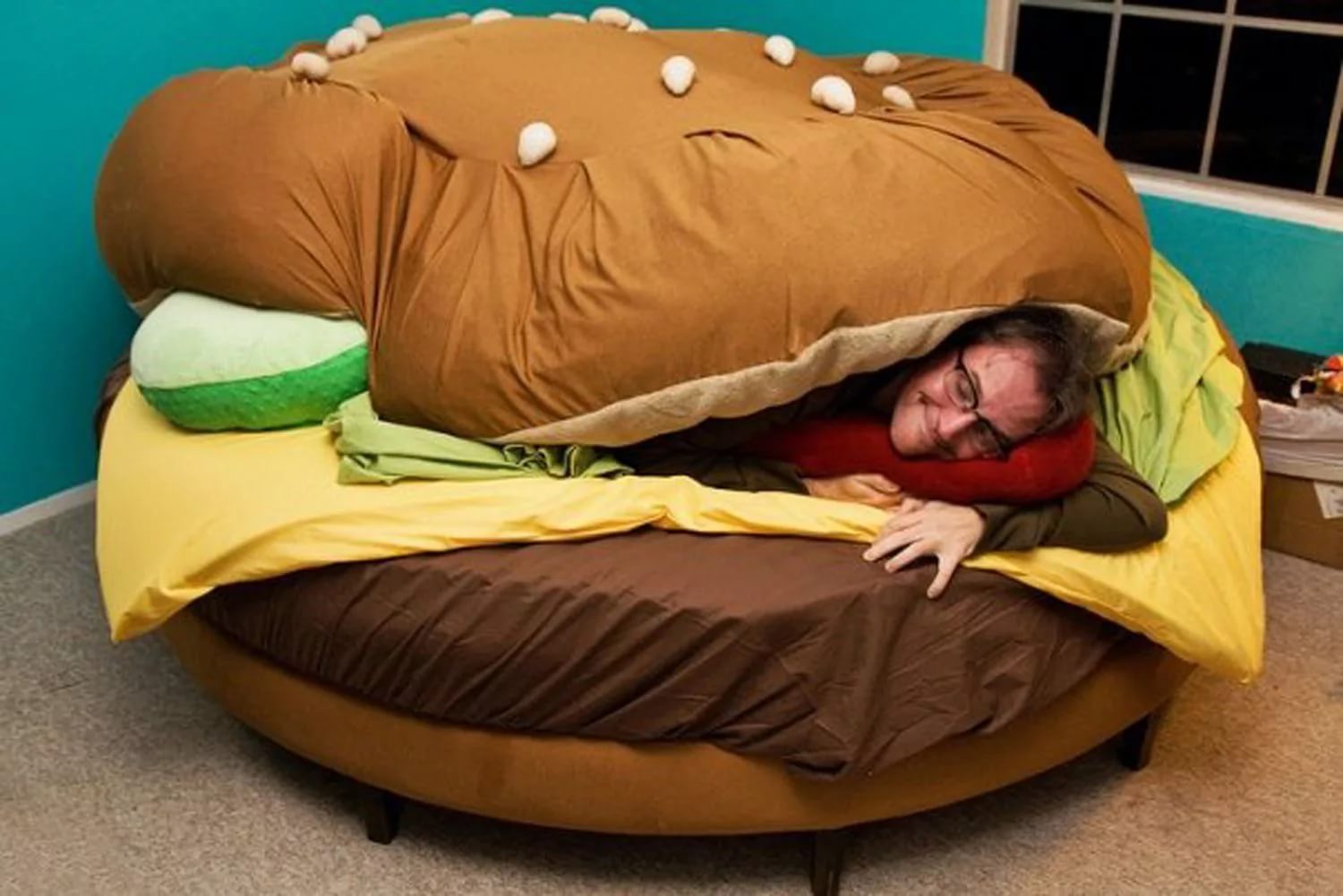 Source
Cheeseburger Earmuffs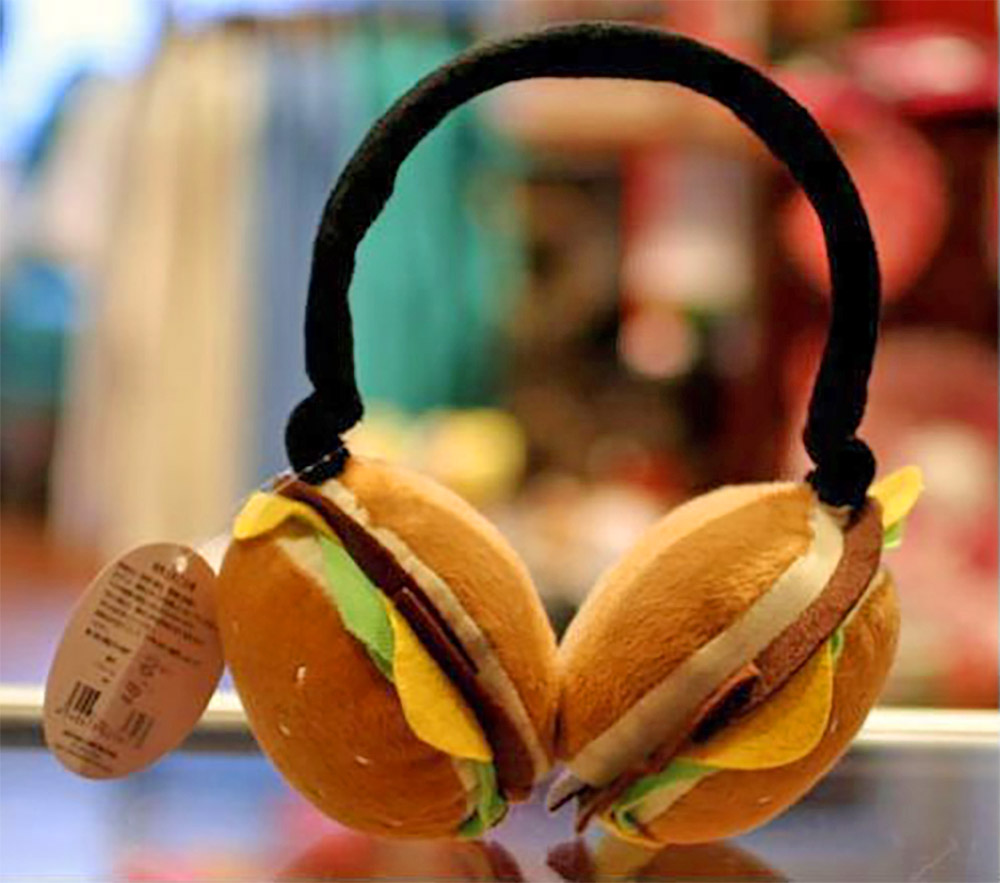 Source
Cheeseburger Heated Mouse Pad Hand Warmer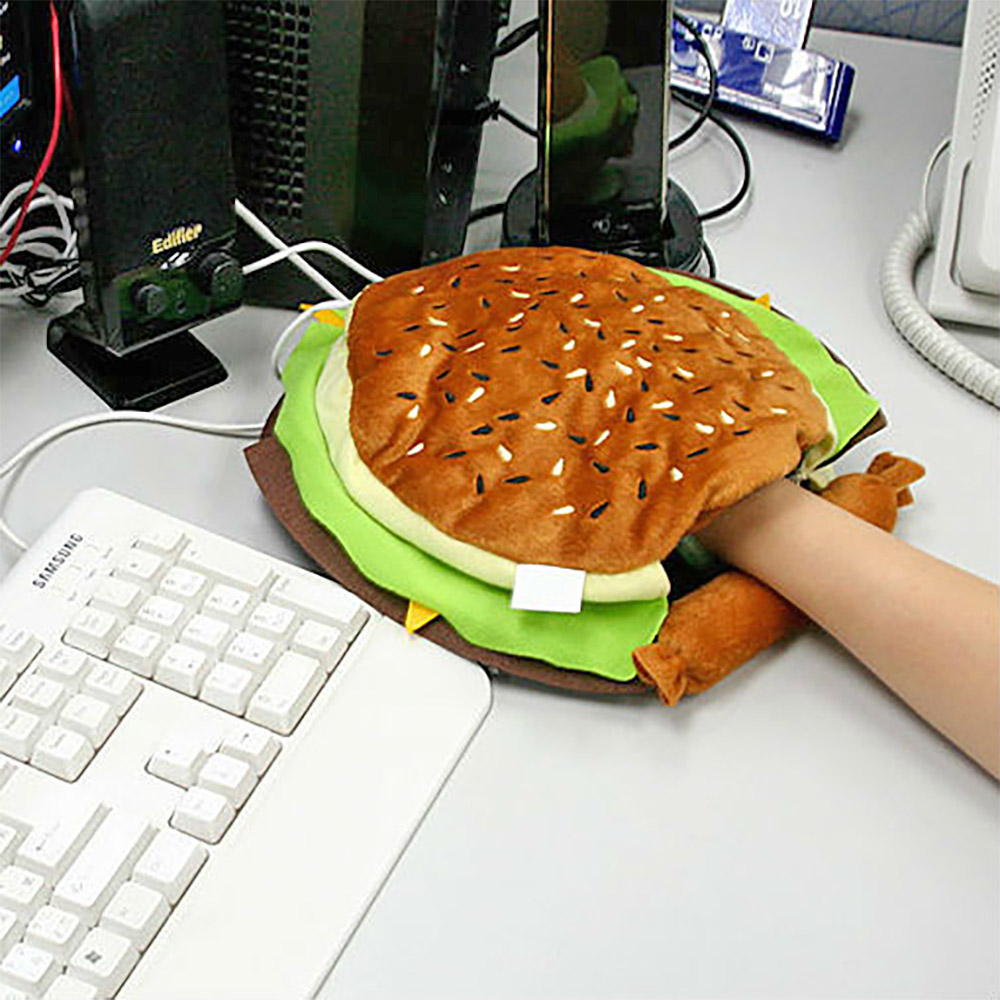 Source
Cat Cheeseburger Bed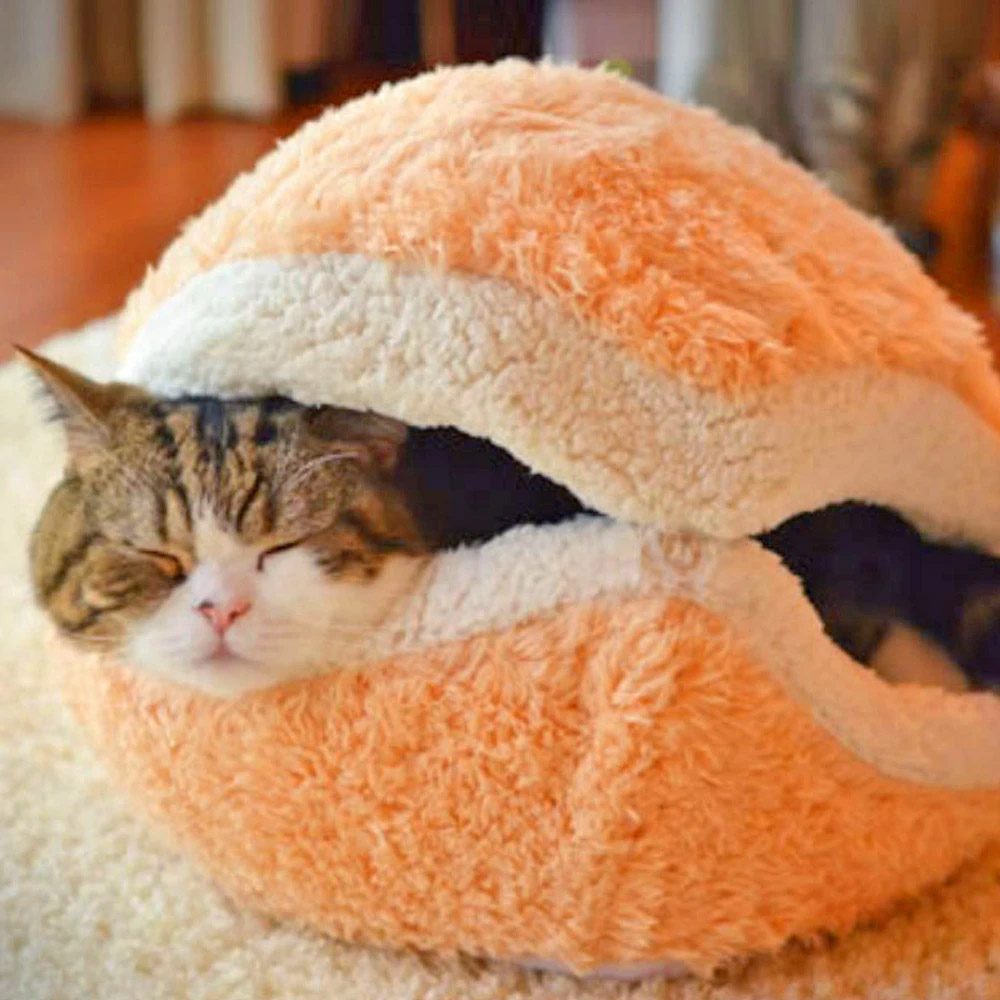 Source
This Hamburger Holder Prevents Juices and Sauces From Making a Mess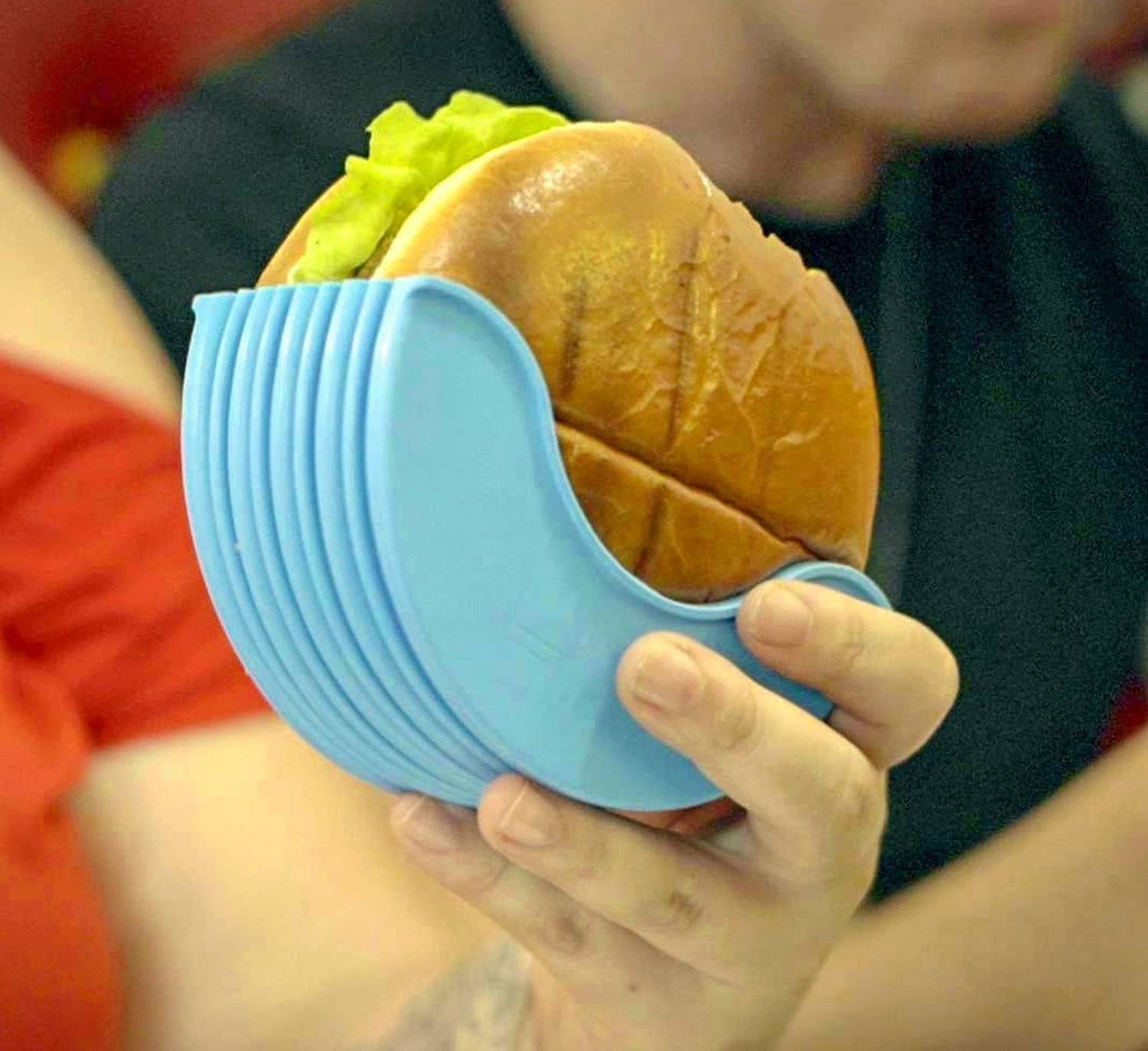 Source