There's Now a Mold That Lets You Create Champagne Popsicles
By Ryan on 03/10/2020 12:52 PM (Updated: 02/24/2023 2:20 PM)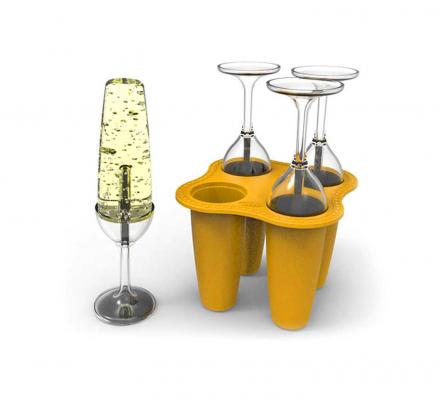 It's probably getting time to start thinking about summer and all of the great things you'll be doing, eating, drinking, and so on, rather than slothing away on the couch, or your Ultimate Gaming Bed. We already know that you'll be lounging on your Dachshund dog pool float while eating ham and cheese pizza roles and drinking wine from your giant wine sippy cup. But what will you eat/suck on as a treat afterwards? Perhaps a champagne Popsicle? This amazing new mold lets you create Popsicles or lollies that are made right in what looks to be a champagne flute glass.
They're called SOPHISTIPOPS, and it's the only truly classy way to eat a Popsicle or lollipop. The unique mold lets you create 4 champagne Popsicles at a time, and are stuck onto Popsicle sticks that are made to look like champagne wine glass stems. They're pretty much a perfect way to spice up (and class up) your next backyard bbq!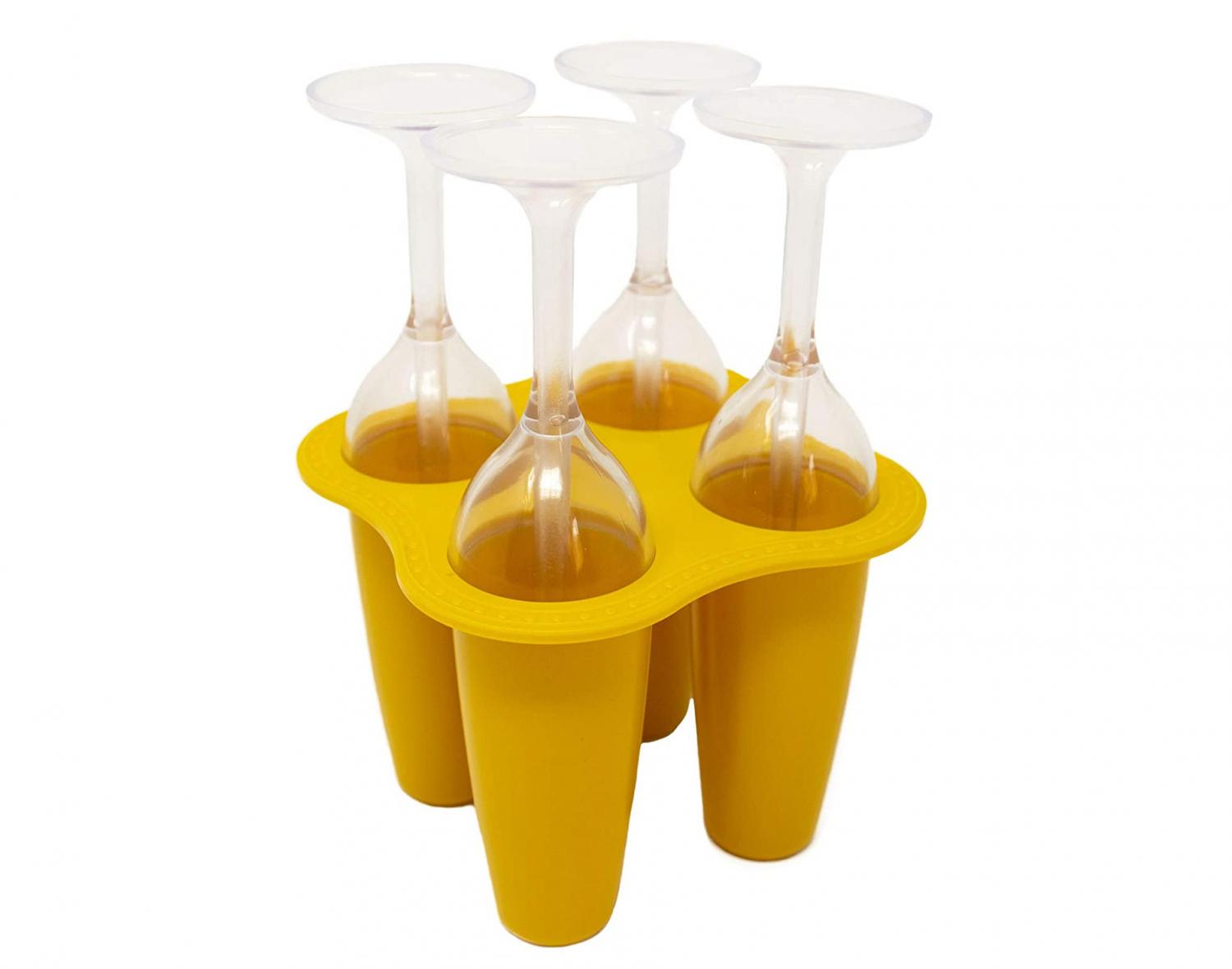 As the description on the listing states: "Indulge yourself with a frozen treat that exudes high class and sophistication. These Sophistipops are easy to make and come out full of flavor!

They go to give instructions on how to create the champagne Popsicles: "Simply fill it with your favorite drink to freeze, then place the champagne flute stems over the top of each mold and place it in your freezer. After a few hours, remove the set and pull on a glass stem to retrieve a Sophistipop."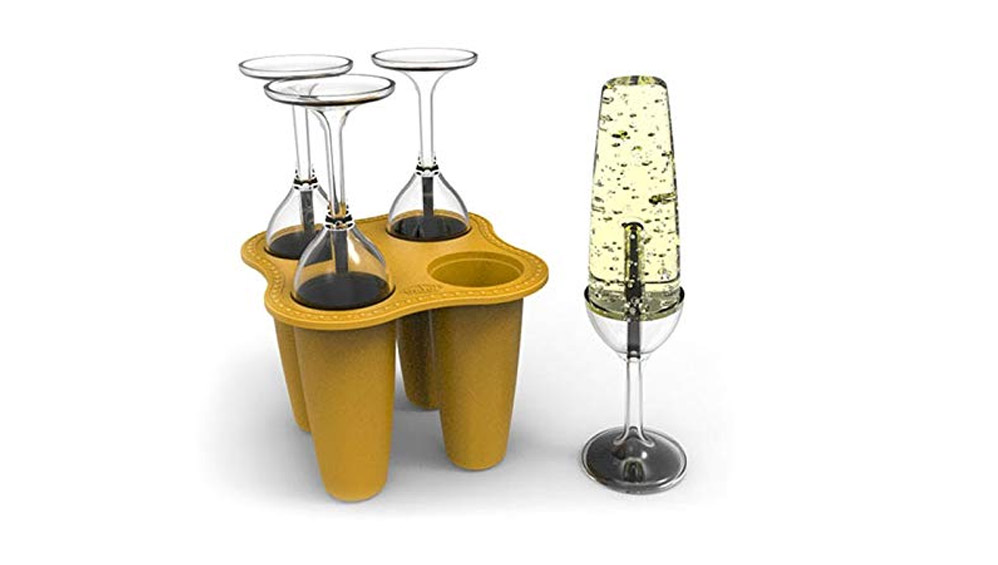 One reviewer of the champagne Popsicle mold states that they had a true success while serving them at a party: "We enjoyed using these over the bank holiday weekend. Great fun, easy to use, and the result was tasty!"
The unique Flute Ice Lolly Molds make 4 Popsicles at a time, is made from freezer and dishwasher safe material, and in total makes Popsicles that measure 6.1 inches tall.