Every Dachshund Owner Probably Needs One Of These Giant Wiener Dog Pool Floats
By Ryan on 06/08/2020 3:36 PM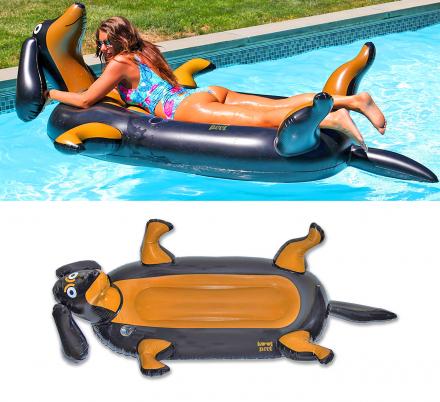 Much like how a beaver floats around on his back while trying to crack open a clam to slurp up the delicious innards, this new amazing Dachshund dog pool float will float on his back while holding you, while you attempt to crack open a beer to devour it's delicious innards. It's a hilarious new pool float by Kool Pool, and it's essentially a must have for any Wiener Dog owner, especially if they have a pool, or frequent a lake or cabin!
The massive wiener dog pool float measures 8 feet long and is uniquely designed to show the dog floating around on his back while the giant surface area on top allows you to lie down right on his belly while you relax in the pool. The wiener dog pool float also has 4 legs that protrude up from the body of the float and stick straight up into the air to further the illusion of a Dachshund floating on his back.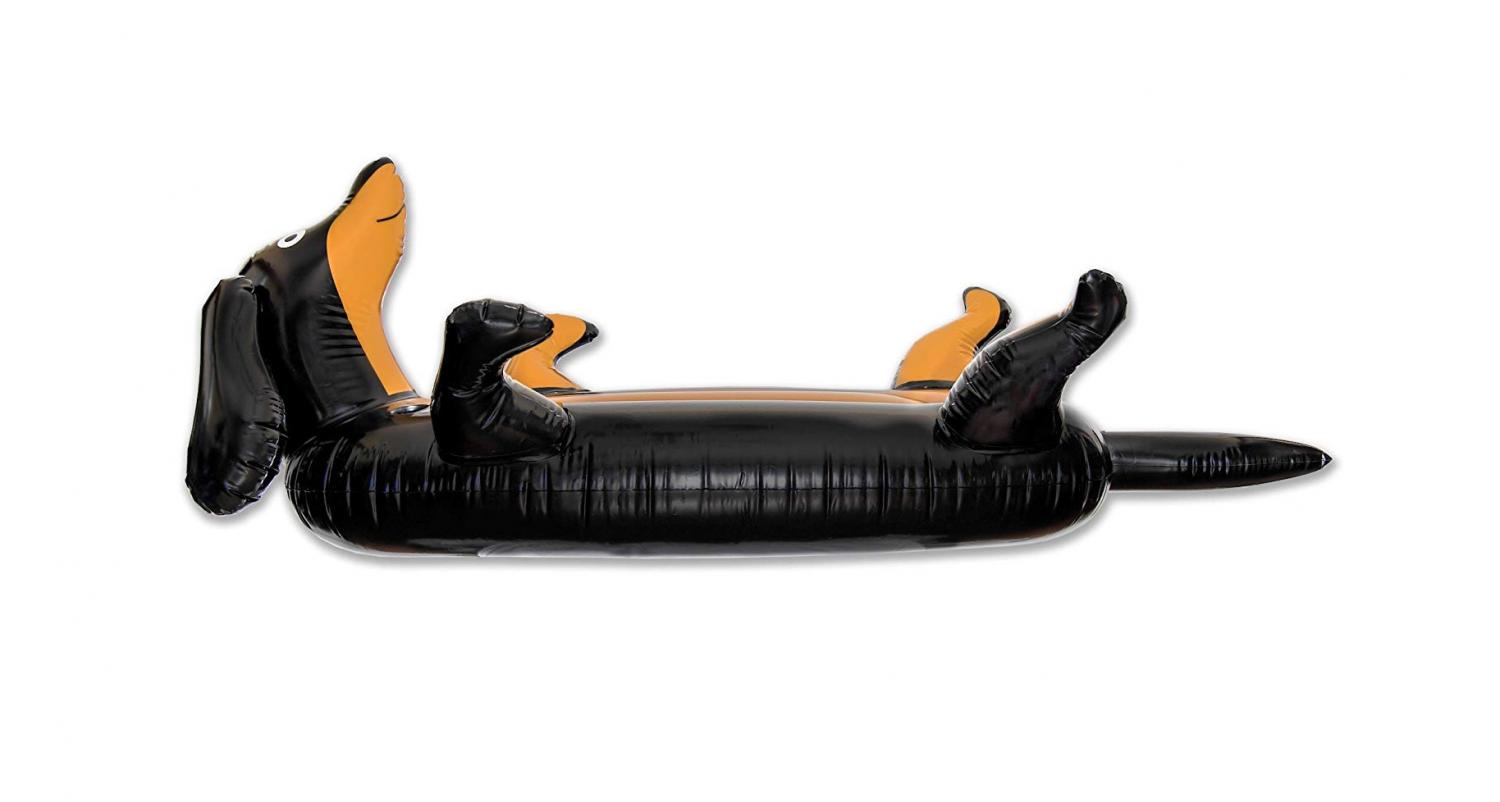 Similar to the hugging sloth pool float, or perhaps the creepy inflatable hunk pool float that lurks behind you while in the pool, the giant Dachshund dog pool float has a giant head that comes out from the end of the float with a wiener dogs signature giant floppy ears.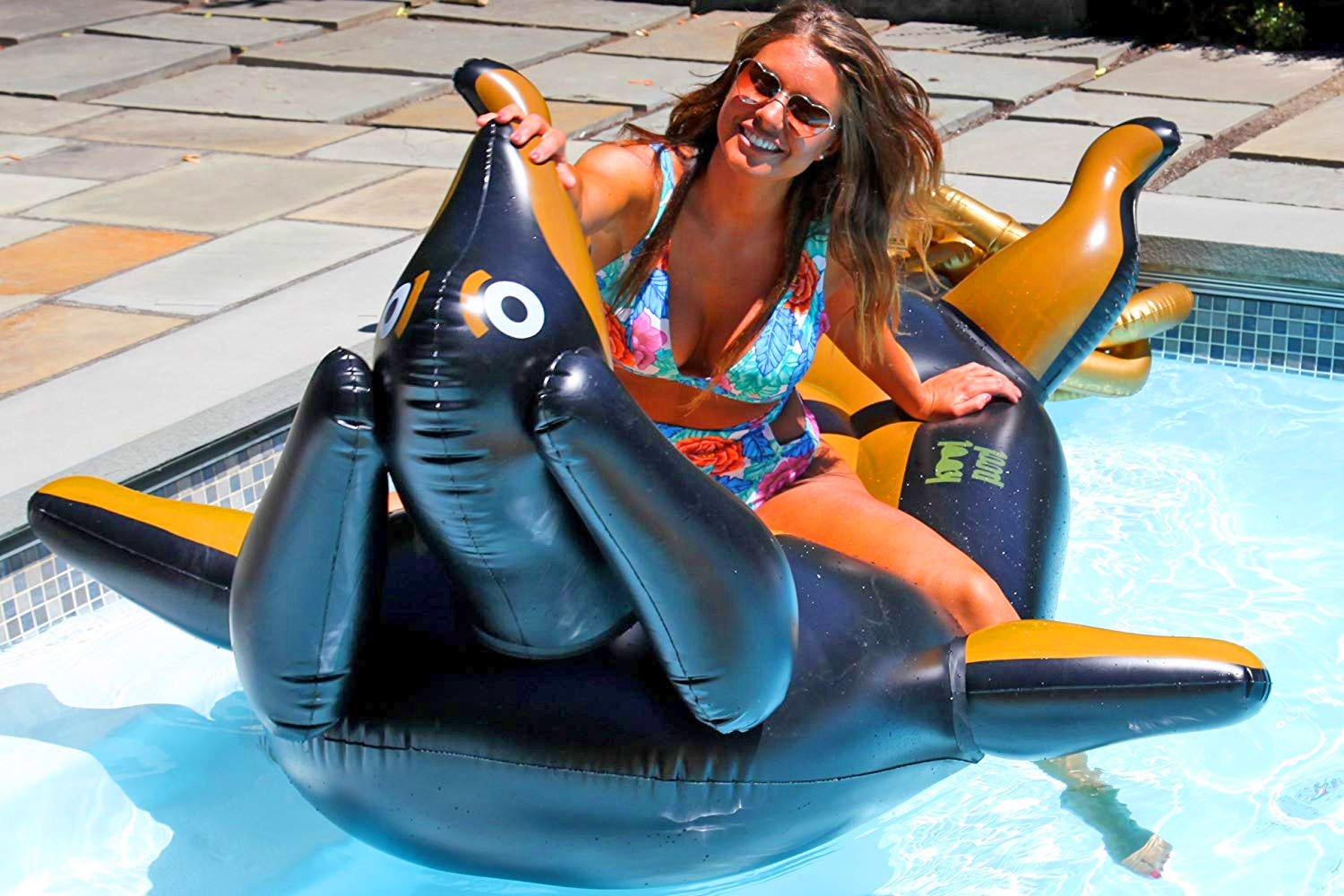 Big Old Sausage In The Pool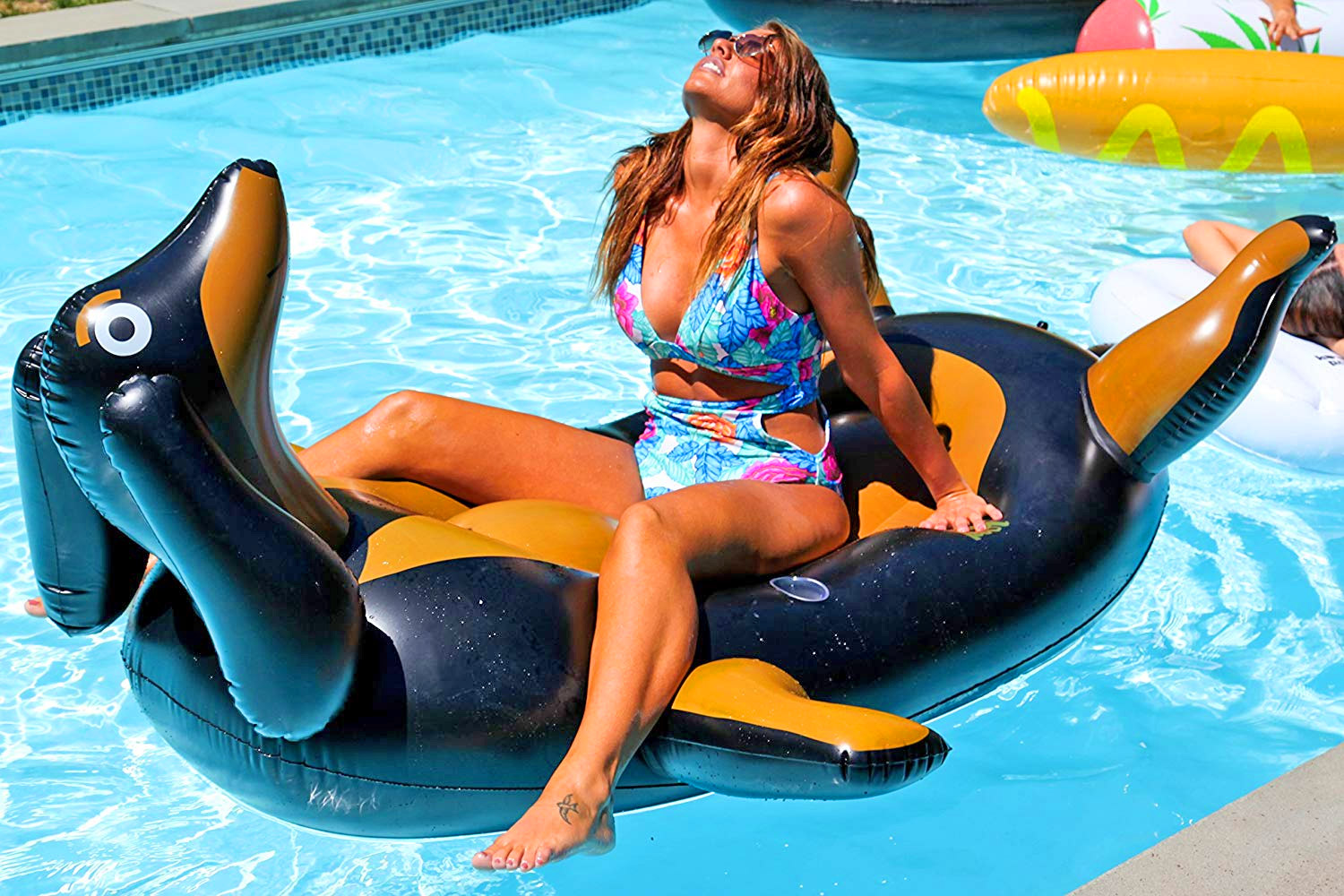 The giant wiener dog pool float is made from heavy-duty 7P-Free PVC and uses eco-friendly screen print ink, and when fully inflated it measures 72 inches long x 36 inches wide x 18 inches tall.