Funny Cat Butt Tissue Dispenser
Date Published: 10/23/2017 11:29 AM (Updated: 07/31/2019 10:23 AM)
Cats are the best. They run the internet. Everything about them is awesome. Even their butts. You need this Cat Butt Tissue Holder in your life. You just do. This fun and humorous tissue holder lets you do something that you could never do with your real cat, which is pull tissues from it's butt. Uh, not that you would want to of course. It's both disturbing and fun.

Colors: Orange | Black & White
You've seen the dog butt toilet paper holder we posted a while back, this time it's the cats turn to hold the terrible burden of holding your tissues in its rectal area.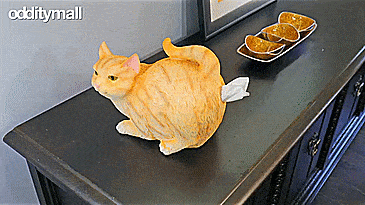 To use it, just load in a box of tissues through the bottom of the cat. Then just pull out the first tissue to get it started, and you'll then be good to go. Whenever you need to blow your nose or need a tissue for whatever reason, just walk over to this elegant cat statue, and pull some Kleenex out of its butt.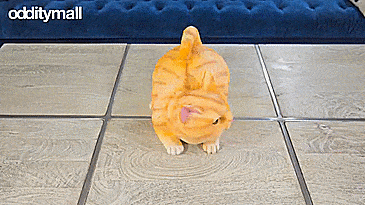 I can't think of a more hilarious conversation piece for your home. Your guests and family will remember the cat butt tissue dispenser for years to come. In fact, it will most likely haunt them and they may ask "what's wrong with you?"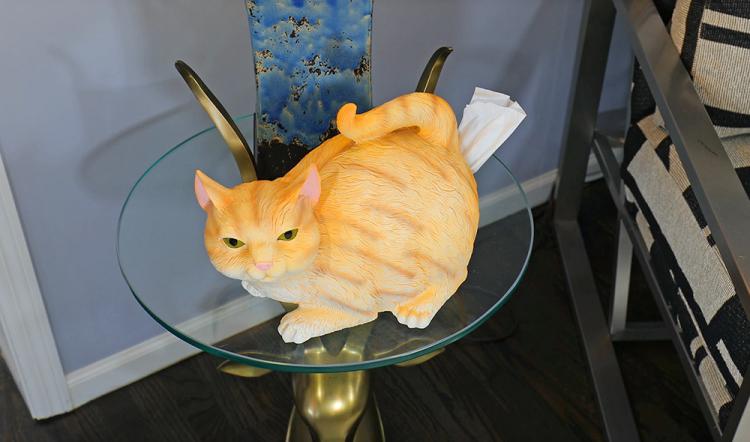 The cat butt tissue dispenser is made from durable resin that will survive bumps and falls, so you know this is a durable cat butt, and has a realistic look that actually looks like a real cat (which might make it more disturbing). The funny cat statue measures 12.5 inches long x 9.25 inches wide and fits square tissue boxes perfectly.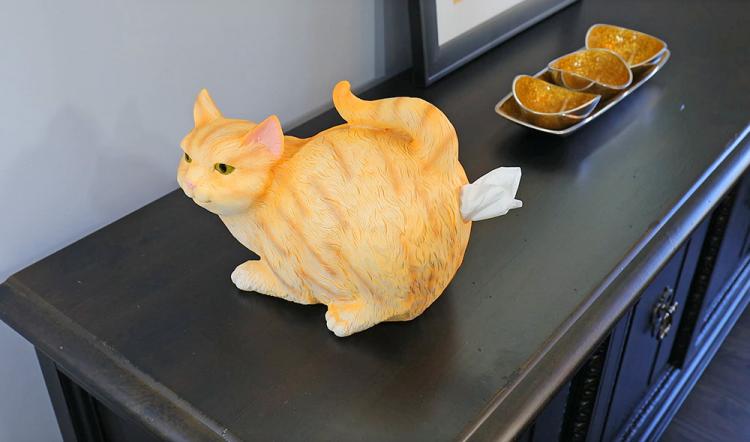 The hilarious cat butt tissue dispenser is a great prank item or conversation piece for cat lovers who just don't care what others think. Let a cat butt help you the next time you have a cold or a runny nose.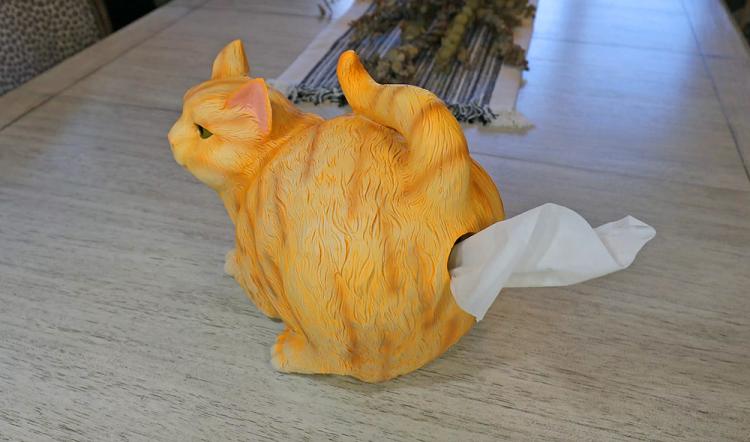 Your cat may look at you strange as you pull a tissue out of a butt and wipe your nose. But they already know humans are weird, so they can deal with it just fine.
Check out the cat butt tissue dispenser in action via the video below.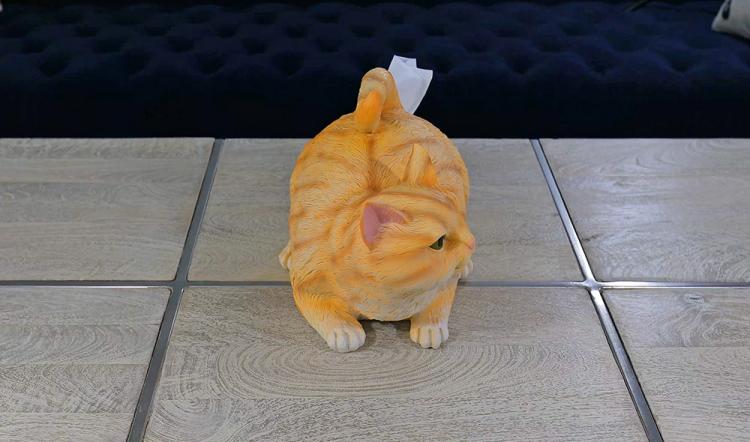 Subscribe To Our YouTube Channel