Magnetic Cord Holder For Your Car Keeps Your Cable Ready For Charging Your Devices
By Ryan on 03/29/2016 9:24 AM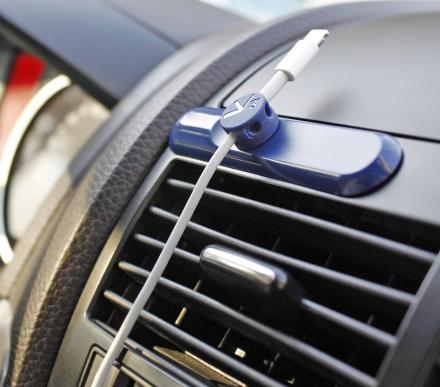 How many times have you been driving along and went to reach for the end of your phone charger and it's lodged and snagged under your seat somewhere? This cord holder for your car allows you to attach a magnetic piece to your cable and have it snap onto your dashboard whenever you're done using it. When you're done charging your phone, simply snap it onto your dashboard, and it will be easily accessible for the next time you hop in your car and need to charge your smart phone. Not only can the magnetic cord holder be used in your car while driving, but it would also come in handy to use by your bedside or for your desk at the office.
The back panel of the cord holder uses a 3M damage free adhesive strip to attach to your car's dashboard, bedroom wall, or office desk with no residue left-over if you decide to remove it. The cord holder is compatible with three different sizes of cable widths depending on the hole you put it through and fits pretty much any type of phone charger available.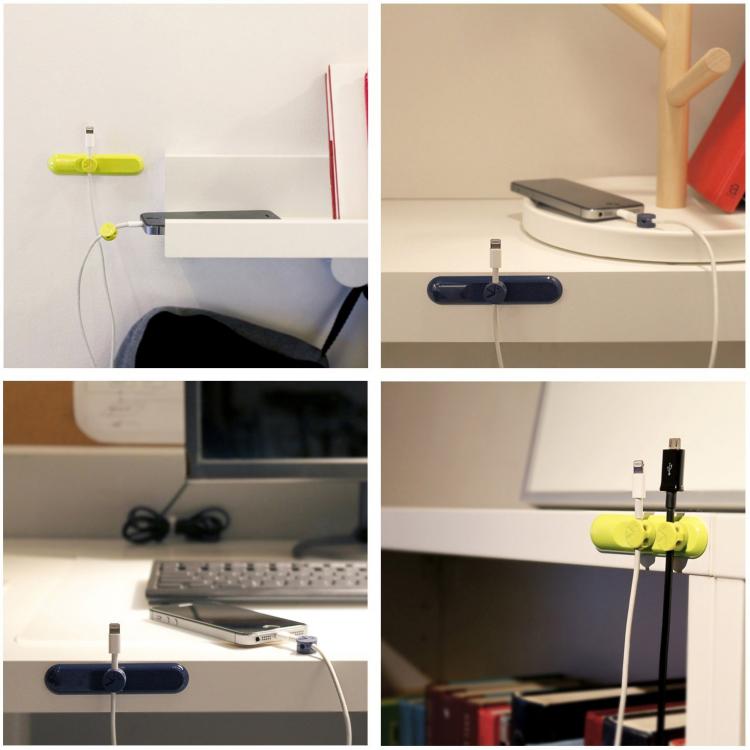 The magnetic phone cord holder comes in blue, red, or green colors to choose from, the magnetic base measures 3.53 inches long x 0.78 inches wide x 0.25 inches thick, and the magnetic buckle that attaches to your charger cord measures 0.54 inches in diameter x 0.34 inches thick.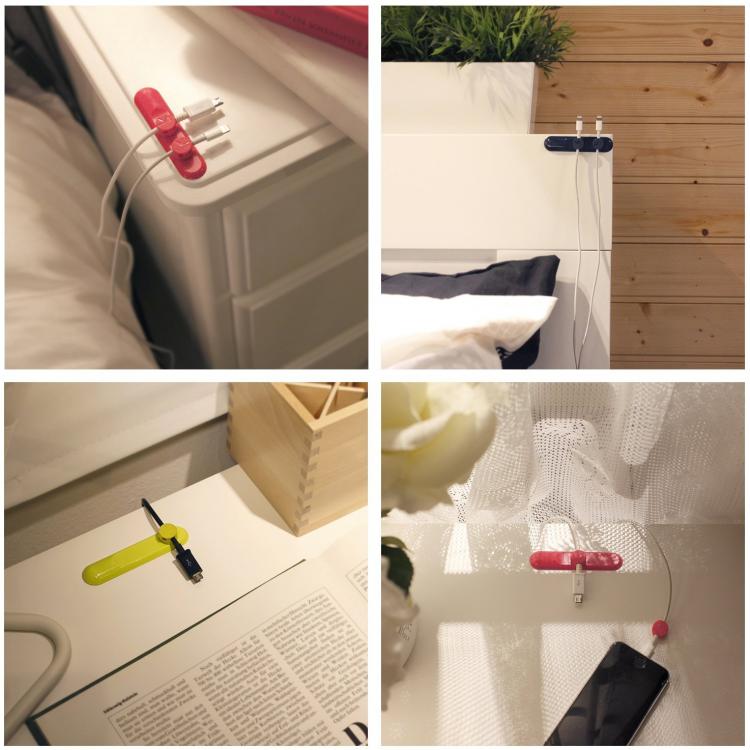 Check out the magnetic cord organizer for your car in action via the video below.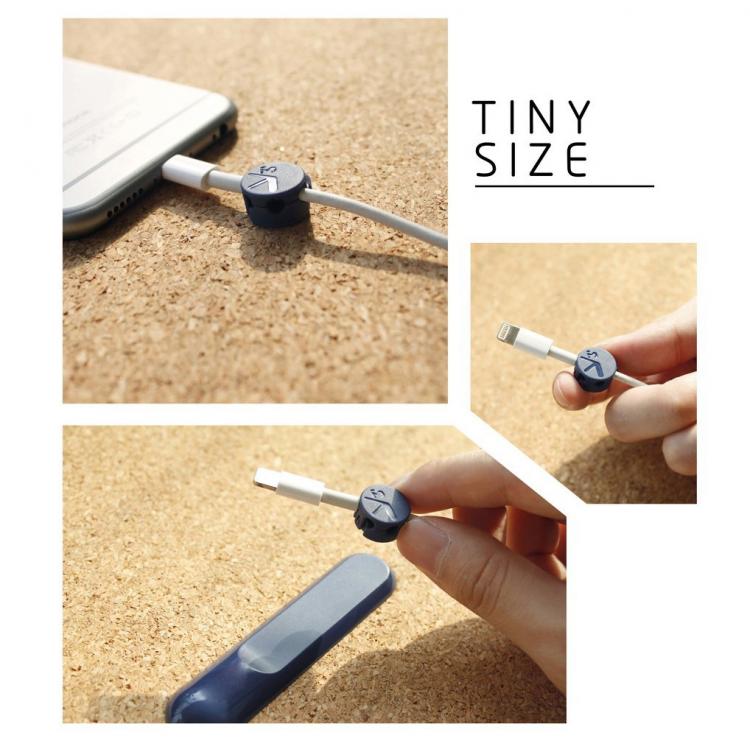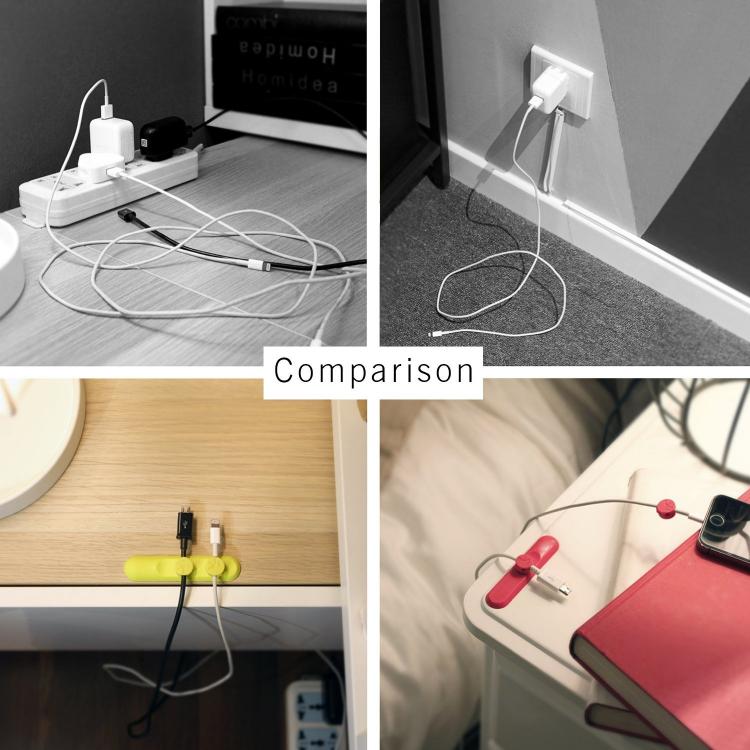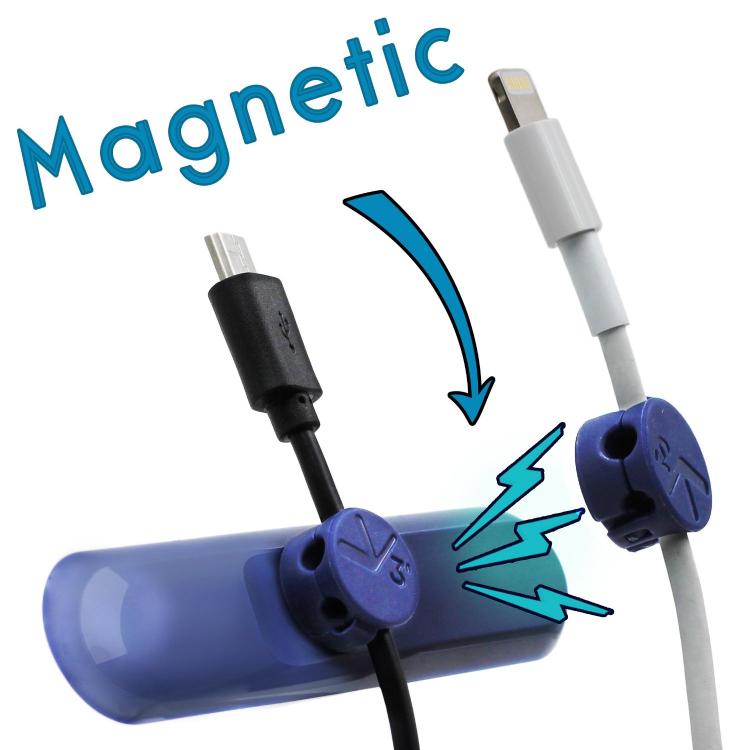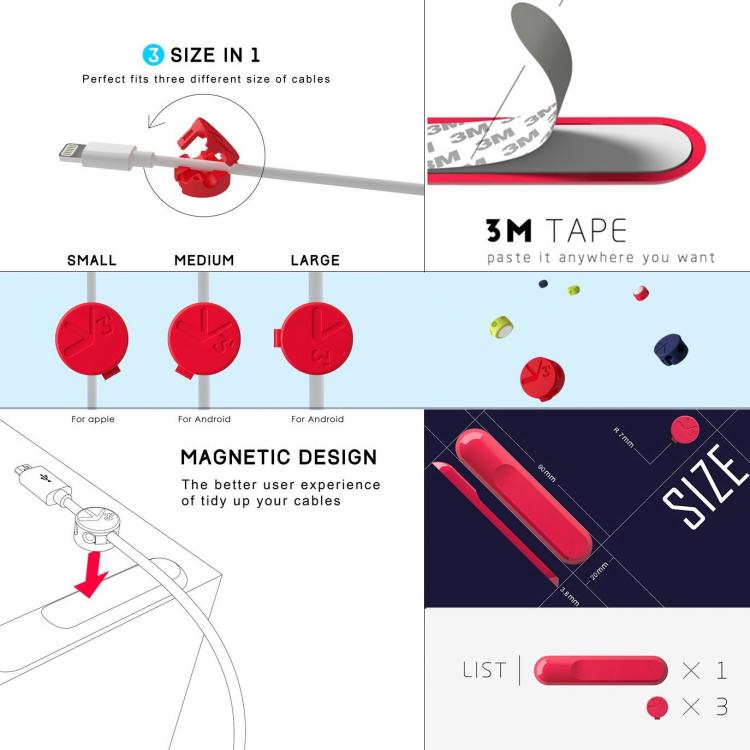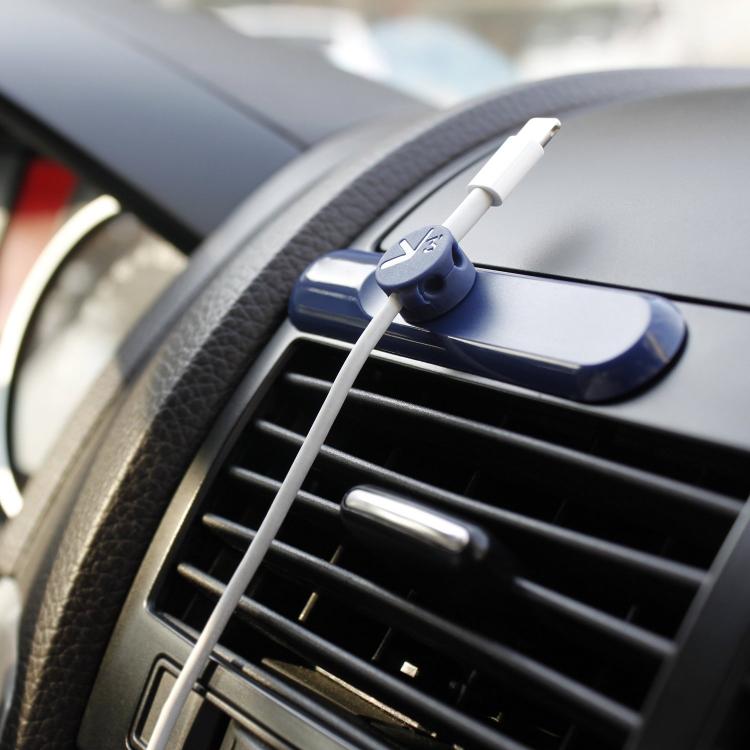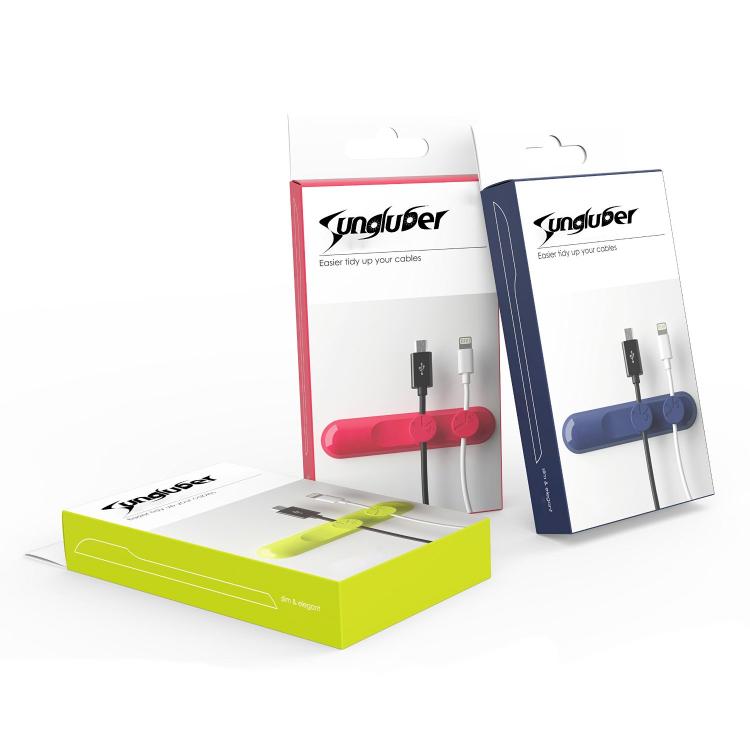 Subscribe To Our YouTube Channel