The Bungee Bath Is A Bungee Cord That Holds Your Shower Bottles
By Ryan on 03/10/2015 8:43 AM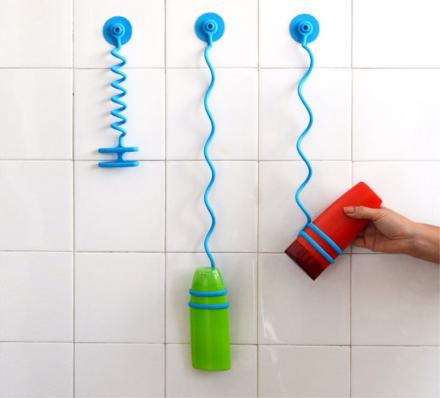 The Bungee Bath is a bungee cord for your bottles for use in the shower or bathtub that connects them to the wall so you will no longer drop the shampoo bottle on your toe, slip and fall in agony, bash your head on the faucet, die a tragic and painful death, and be found by your mother on her monthly checkup, naked in the tub with the water still running. Simply place the adhesive/suction cup on your shower wall wherever you'd like it to hang, slip in your bottle of shampoo, conditioner, body wash, face wash, etc, into the double loops, and your bottle will be securely attached to the wall without the worry of dropping it or knocking it over. Best of all, if your shampoo is running low, just slip it into the Bungee Bath upside-down, and the next time you use it, the shampoo will be waiting at the top of the bottle ready to go.
The Bungee Bath shower bottle bungee cord uses a ThorPad to connect to the wall, which combines the shape of a suction cup and the adhesive properties of polymers which makes it stick to any wall without leaving any residue. The Bungee Bath features a set of dual elastic bands that can hold any shape of shower bottle, can hold up to 3.3 lbs of weight, and comes in blue, green, and black colors to choose from.
The Bungee Bath is currently in a funding phase on Kickstarter with an estimated delivery date of June 2015, so go reserve yours now, and be sure to check out the shower bottle bungee cord in action via the video below.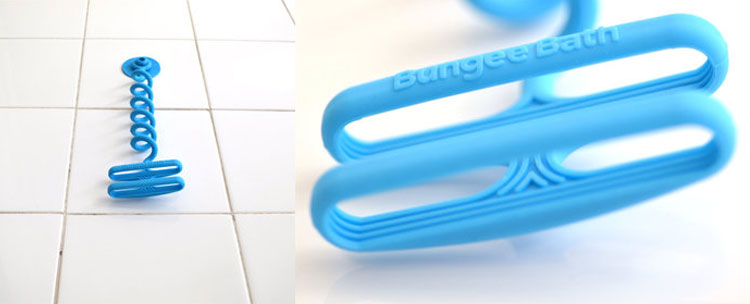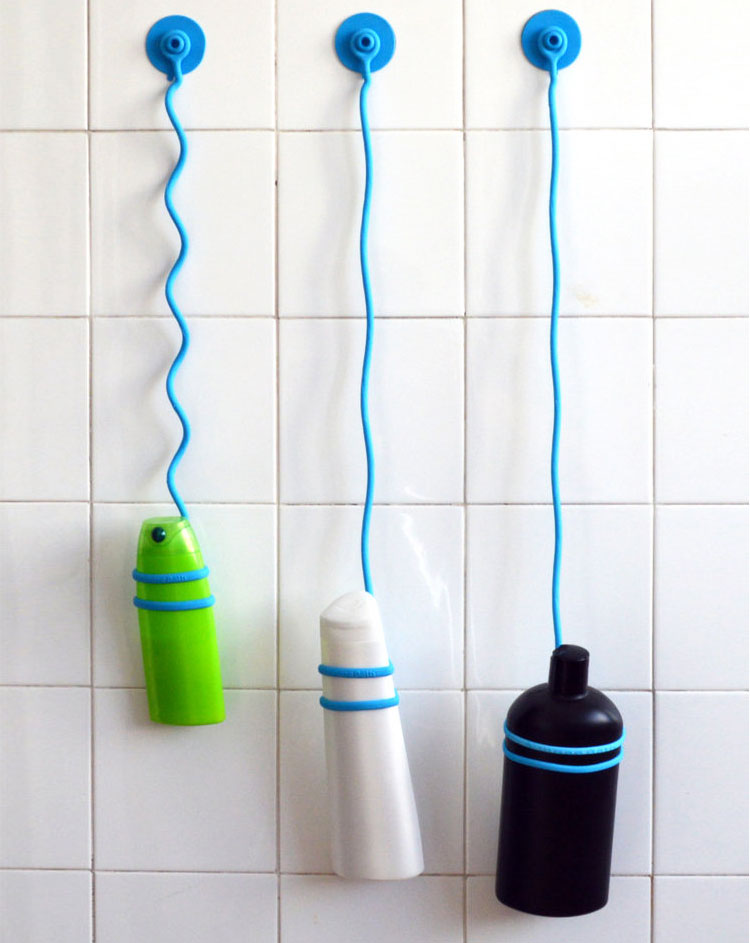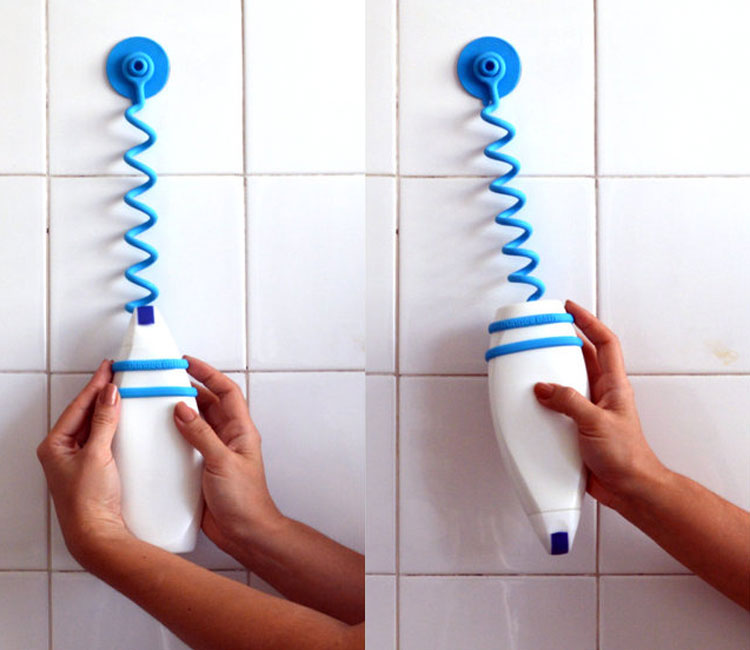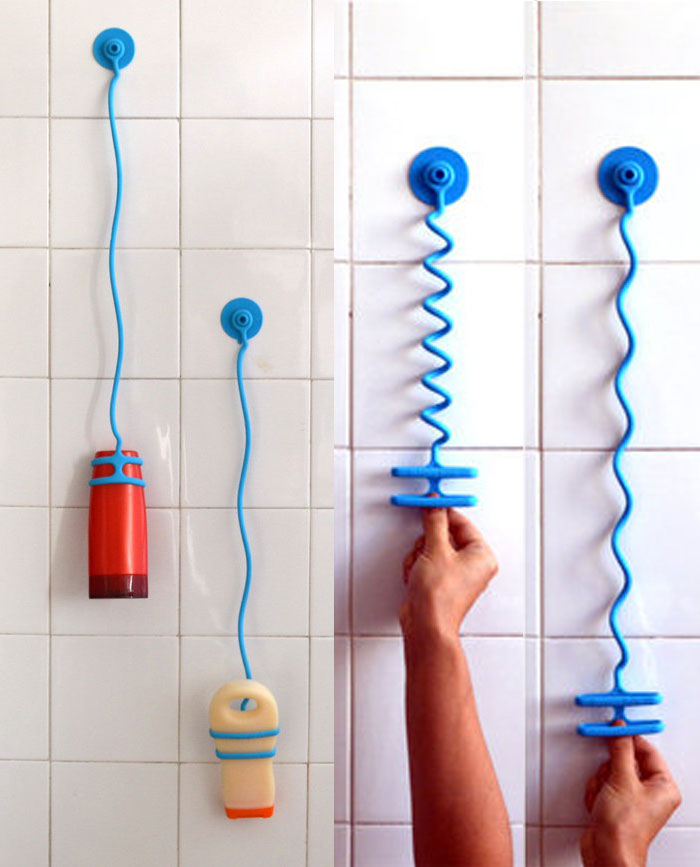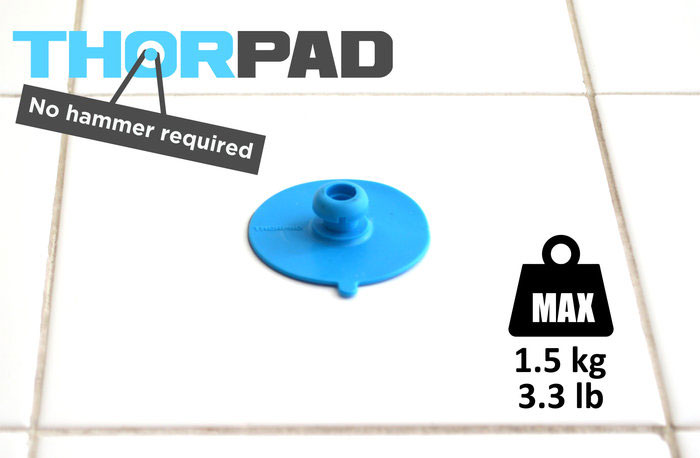 Subscribe To Our YouTube Channel