BigSUP: A Giant Inflatable Stand-Up Paddle Board, Fits 10 People
By Ryan on 08/16/2019 1:48 PM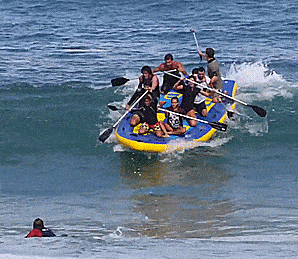 Regular sized Stand-up paddle-boards are fine and all if you're looking to do some board paddling while all alone on your board. But what if you'd like to enjoy the company of a small crowd right next to you on your board? Well lucky you! This company has made a giant SUP that's able to fit up to around 10 people so that everyone can team up and paddle the giant board around a lake or in the sea.
The giant stand-up paddle board is inflatable, and when fully blown-up it measures a massive 18 feet long and can support up to 1,550 lbs. It can be inflated up to 10-15 PSI, and will feel like an actual hard board when fully aired-up.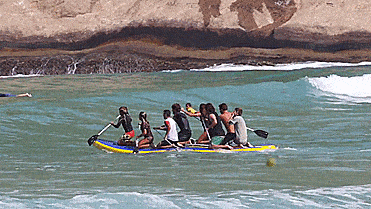 Unlike actual hard boards, this giant inflatable board can easily be folded up and be made super tiny for when not in use, or in transport. The giant SUP features 11 carrying handles so everyone can grab no to haul it around, and it comes with 2 hand pumps with a pressure gauge. Or you can use your own electric pump to inflate the SUP, just be sure to keep an eye on the PSI levels as to not over-inflate it. The giant stand-up paddle board also comes with 3 removable fins that go on the bottom of the board. A perfect gift idea for the outdoors lover, the giant SUP, aka the BigSUP, weighs a massive 100 lbs, and measures 18 feet long x 4 feet 11 inches wide x 7 inches thick.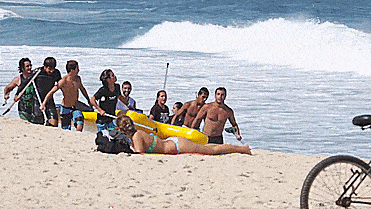 Check out the BigSUP giant stand-up paddle board in action via the video below.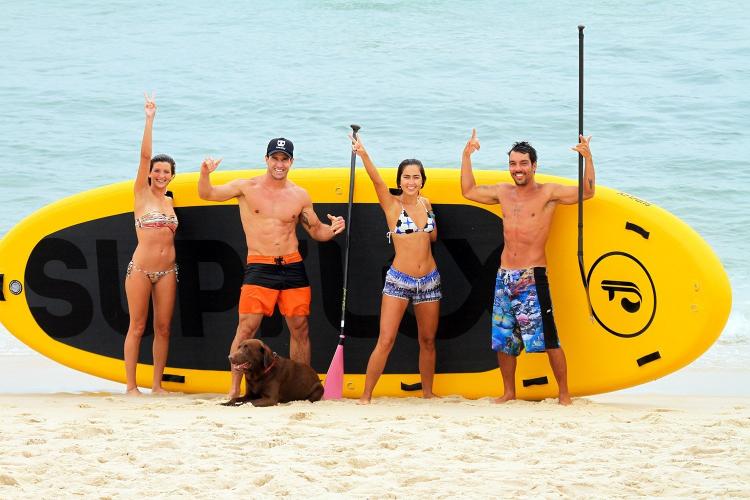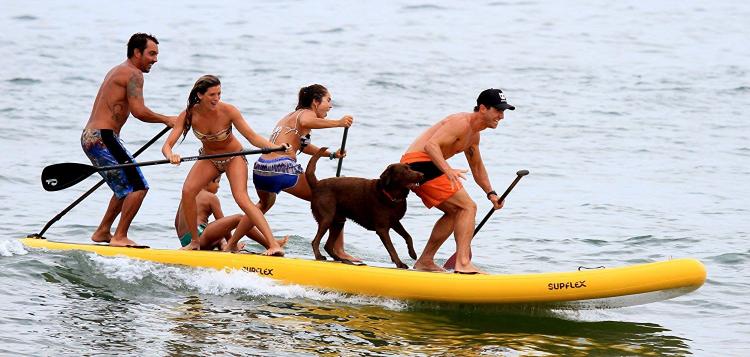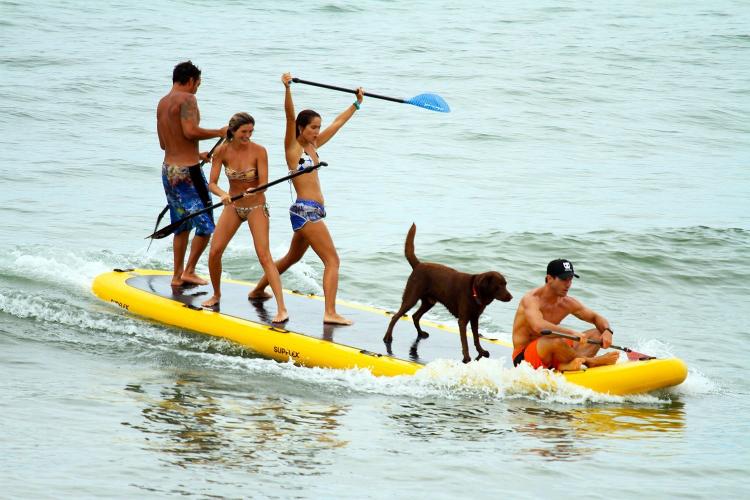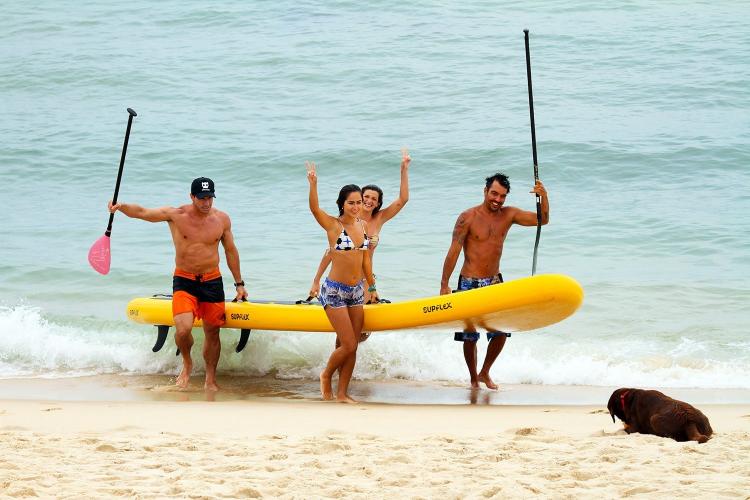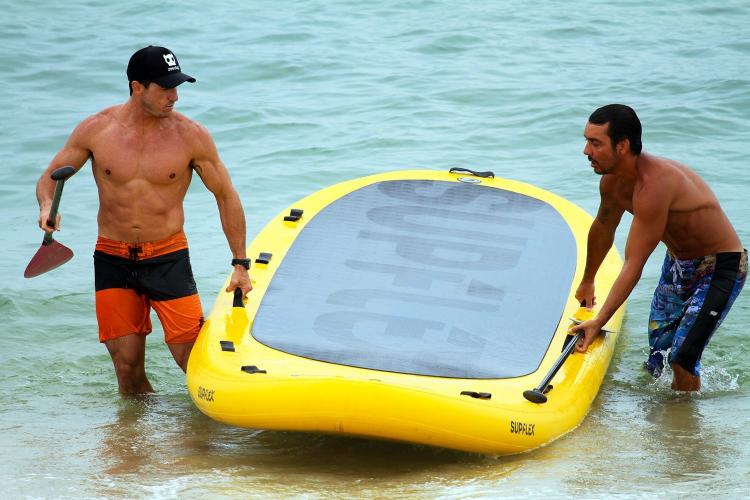 Subscribe To Our YouTube Channel