Batman Car Seat Lets Your Kid Become Batman While In The Car
By Ryan on 10/10/2017 3:02 PM (Updated: 08/10/2018 9:32 AM)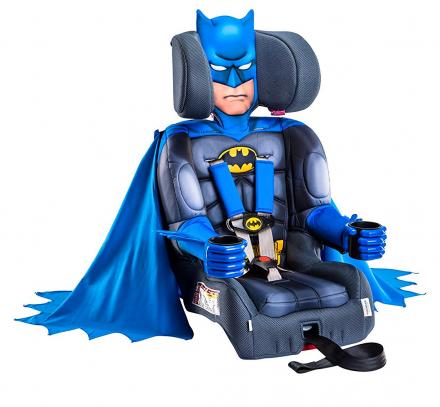 There are few things that come along in life that makes a grown adult man jealous of their own child. This amazing Batman car seat is the newest in that line, right behind this pedal powered forklift, and this wall mounted kids urinal with a spinning toy inside of it.

View all character options here
The Batman car seat features dual drink holders to hold your beers milk bottles or other beverages you your child might have, it has padded covers for extra comfiness, and has easily removable parts to easily clean up those stains or food crumbs.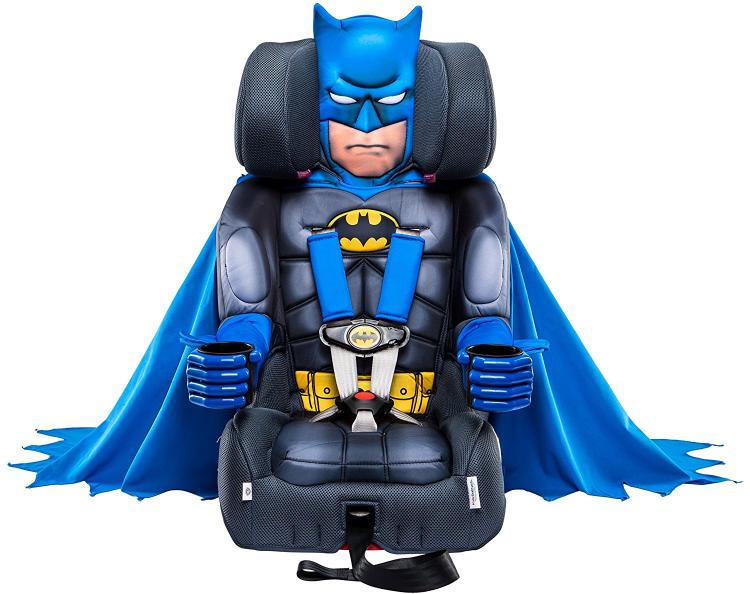 The Batman car seat is uniquely designed so that the car seat actually looks like Batman, which in turn makes it look like you're sitting in Batman's lap. His arms become your child's armrests, and his hands become the drink holders.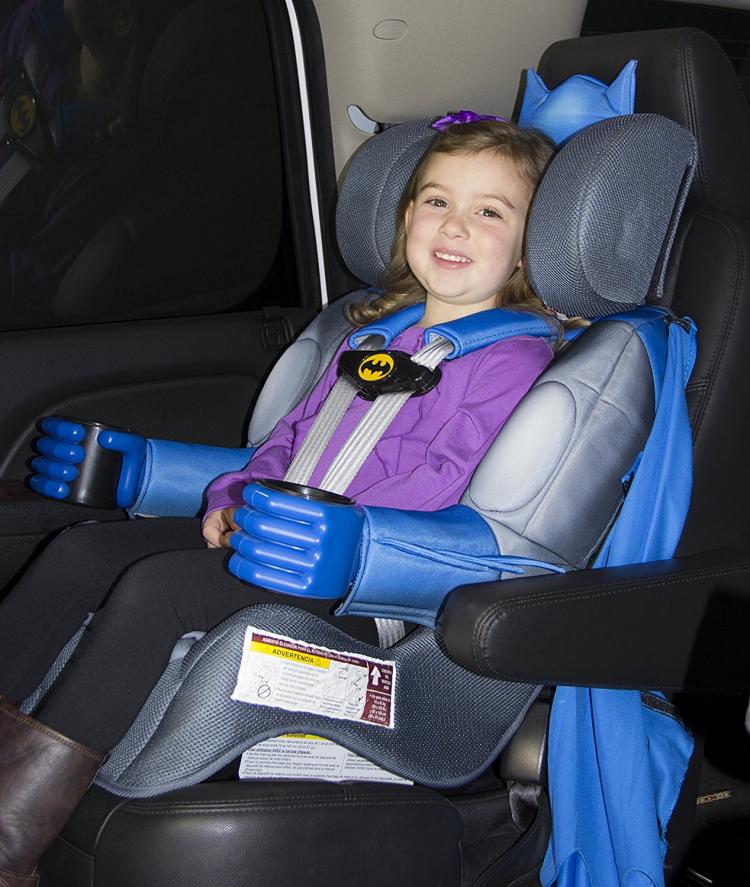 One of the best features of this amazing Batman car seat is that it comes with a Batman cape that you can drape over your child as a blanket for when they get cold. This way they get the ultimate Batman experience while traveling in the car, and they'll probably never want to get out.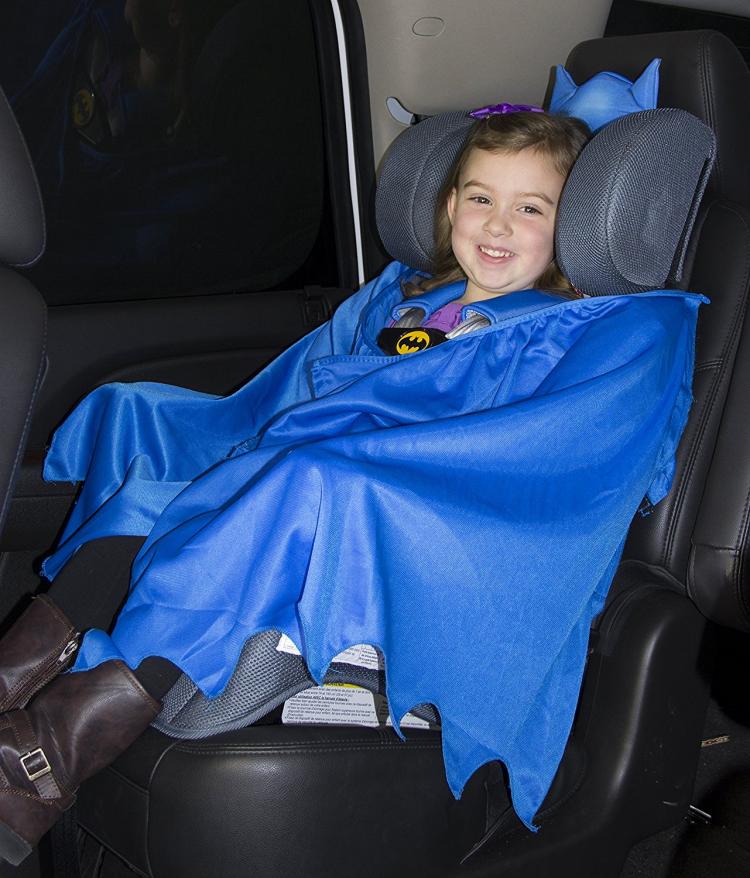 The one catch is, the booster car seat only holds children that weigh up to 100 lbs, so until they make an adult version, you're probably out of luck. Other than that, it's probably the only car seat that kids actually want to get into, and stay in! Since of course they get to become Batman for every drive they take.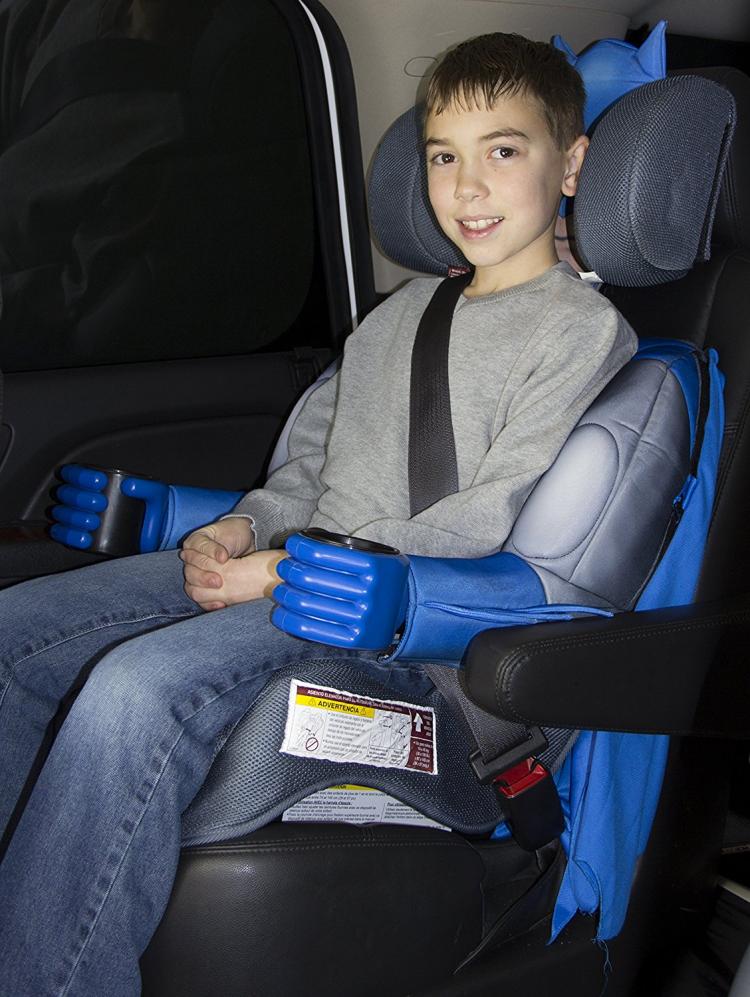 The Batman car seat uses a 5-point harness for kids weighing 22 to 65 lbs, whereas heavier kids can just use a belt-positioning high back booster for kids up to 100 lbs.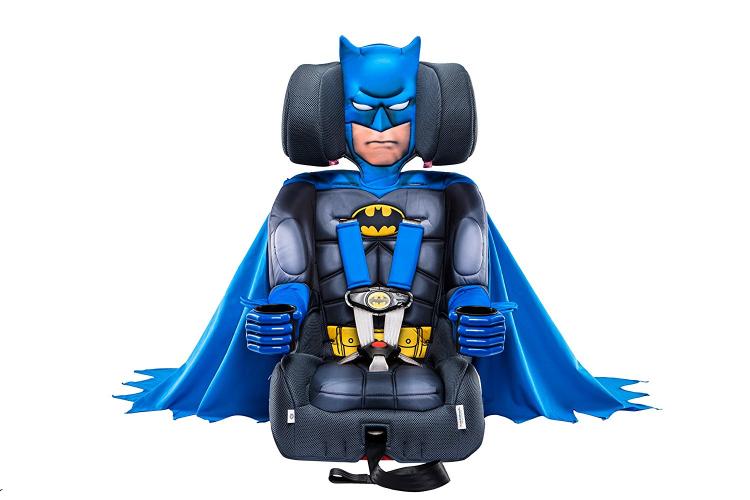 The geeky car seat uses an internal harness system that features energy absorbing technology, along with an extra deep 3-position adjustable headrest that's made from EPS foam for extra side-impact protection.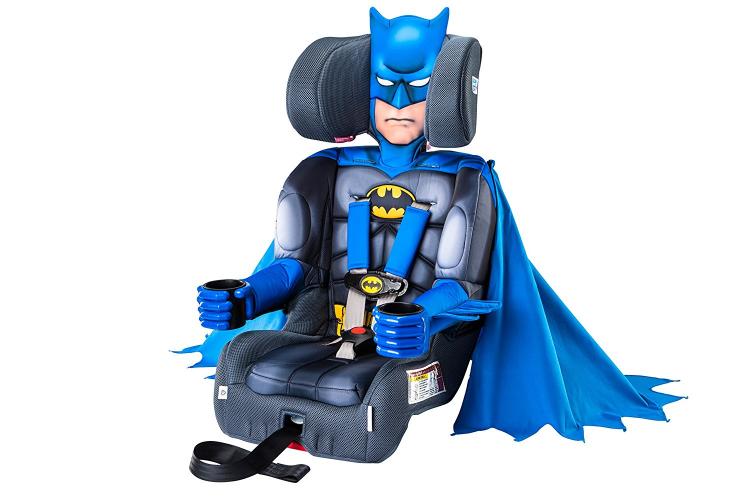 Check out the Batman booster car seat in action via the video below.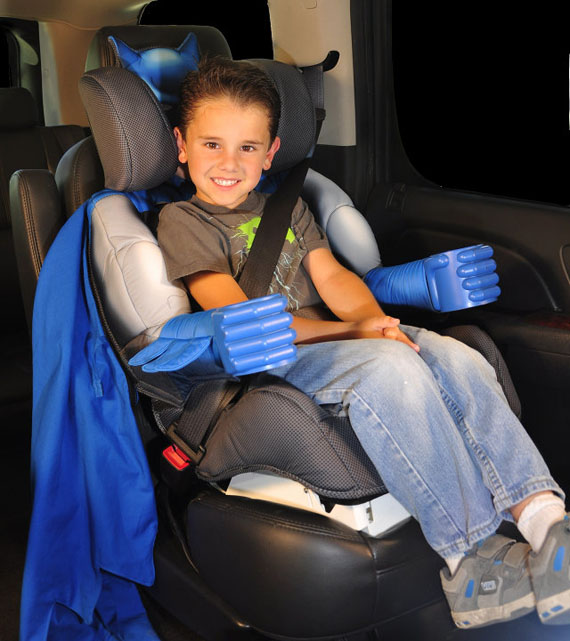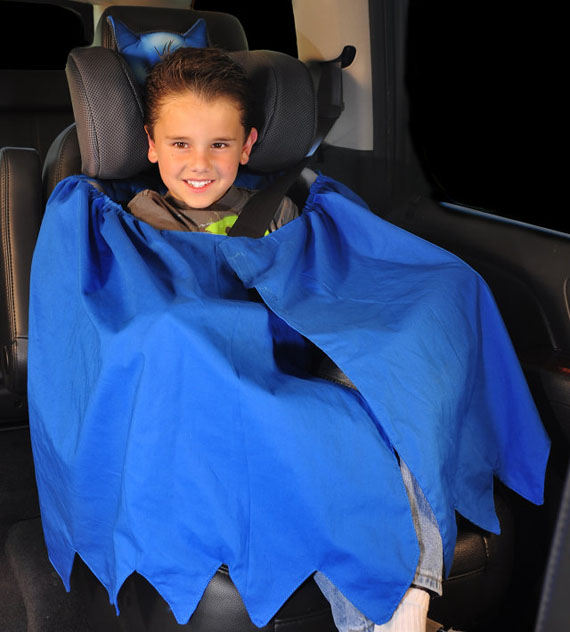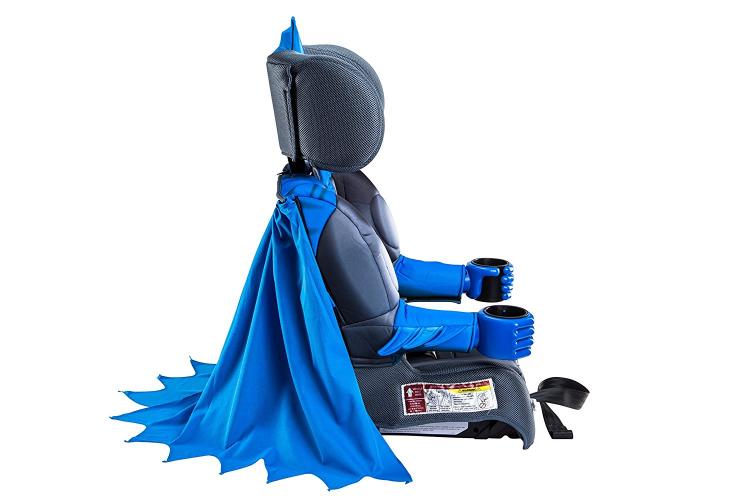 The fun car seat comes in a ton of different character options, including Spiderman, Iron Man, Cinderella, Ninja Turtles, Captain America, Mickey Mouse, and more. You can check them all out here.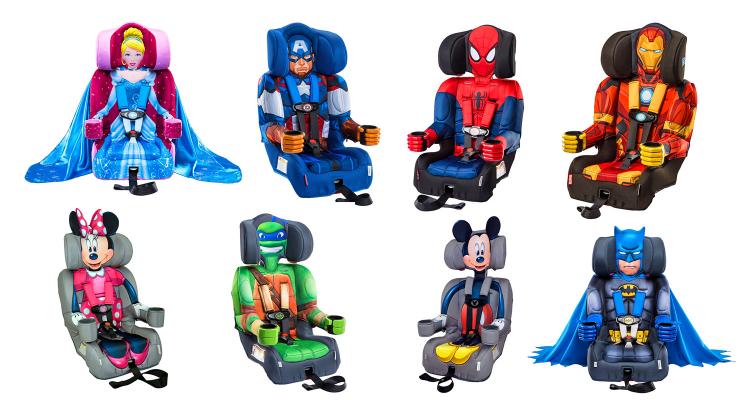 Subscribe To Our YouTube Channel